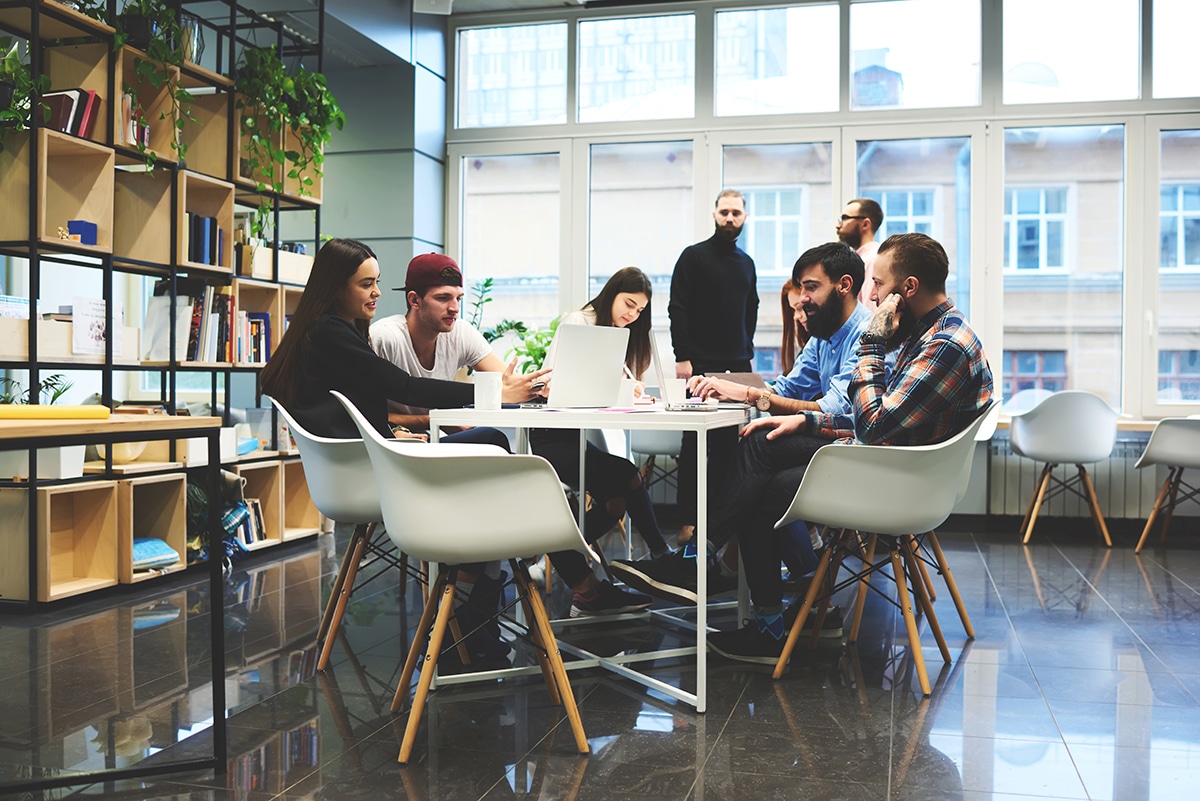 Wriiten by Katharine Boshkoff, Guy Lubitsh and John Higgins. 
Katharine Boshkoff is Global Vice President of Career Development, Corporate Relations, and Alumni Relations at Hult International Business School.
There is a classic attitude to employee talent, that concisely goes like this: it is scarce. Employers who cling to this attitude hold that they must fight for talent, when they can get their hands on it, and that it's necessary to focus on the needs of the important few rather than those of the majority. From our perch, however, we can see that this attitude is beginning to go the way of the dinosaur; it is coming to an end. Why? This attitude was built on a series of assumptions that are increasingly invalid. Number one among them is that a business's future needs could be identified, planned for, and engineered into being irrespective of other variables. At the same time, employees made life–time commitments to their employers with careers that spanned 30 years (or more!) with the same company.
In the past, performance could be tracked over time, usually at annual appraisal meetings, and evaluated against pre-known criteria. Employers viewed employee development as a process of instruction provided by the organisation, and in line with its long-term priorities. Rewards for employees were about delivering against these criteria. In the short- term, this could mean bonuses and various treats, while in the long- term the reward was promotion and the promise of hierarchical status and a portfolio of financial incentives. The idea of long- term employment existed because it was assumed that the business would continue in a recognisable form for a matter of years, if not decades.
Business is different today. Product cycle times are measured in years, not decades. Artificial Intelligence is only just beginning to transform the workplace and blur the boundaries between where an organisation begins and ends. The accelerating rate of digitisation is going to result in a period of creative destruction not seen since the last major global wars. At the same time, the context for globalisation will similarly go through a period of upheaval, as the Pax Americana and the influence of standard US business practice faces threats and opportunities presented by the rise of China.
What it means to work, to have a career, and what is means to be world class are being redefined. Inevitably, what it means to be an employee and receive rewards will be thrown up into the air as well.
Talent today is different. Millennials, who will make up 50% of the employment market by 2020, will stay with an employer for an average of 18-24 months. They demand transparency from management, continuous learning opportunities, and a relationship based employment agreement that includes a trusted relationship with their employer. They are plainly unwilling to invest years in a company or a role for an economic payback; they expect that their job and benefits deliver satisfaction and reward – now. That's not all; they are looking for a balance between their personal and professional lives, which means they are seeking jobs that meet their lifestyle needs as well as their desire for learning advancement, increased responsibility, and economic return. And as a group they are diverse. Some value work life balance first, then learning, then economics, while others may assess priorities in reverse. For those with high demand skills, employment is a project. If the project becomes unrewarding, they will move on to another assignment (company).
The new context for employee rewards
What then can an organization offer in this day and age? First, it has to approach its engagement with current, future, and past employees as an exercise in community development. What does this mean exactly? An organization should look to sustain an extended ecosystem of multiple talents. It can do so by adopting an entrepreneurial mindset, fostering all sorts of talent while not knowing which ones will pay off.  An organization needs to be prepared to think of community benefits as a way of providing employees with a wide range of benefit/reward possibilities that respond to the evolving priorities of the individuals they employ.
Organizations need to think about work the way Millennials do – as a continuous series of learning and discovery opportunities where talent is constantly challenged to exceed (and succeed). Learning and development are as much valued rewards as are the traditional perks of maternity leave and cold, hard cash. Much as David Eggers parodies the world of hi-tech talent in The Circle, he sketches out comprehensively the portfolio of total lifestyle support that this type of talent craves and expects.
The organization "of today" has evolved into a community of mutual self-interest, where belonging is valued by both employer and potential (and actual) employee. The key values and rewards on both sides are employability and satisfaction – and what these company-hosted communities can offer is an environment where people are able to reinvent themselves and their skill sets. Subsequently, employee rewardsare community rewards, which are underpinned by continuous learning (providing a "learning hub") and the recognition that employees are human beings who are driven just as much by interests outside of work as the drive to be successful professionally.
How organizations can step out into the new world of employee rewards
As we stated above, organizations need to start thinking about the world the wayMillennials do. Here's where they can start: Embrace their need for transparency and trust. Today's Millennial employees expect to be involved in decision-making because they've been brought up to expect it. Companieslike Bridgewater, the world's largest hedge fund, have a culture of radical transparency – with all conversations recorded and streamed, so everything is out there and in the public domain.
Accept and work with their deeply networked character and identity. They are used to being permanently publicly visible and on display, they expect to be bombarded with data about what's available in the market for their skills and qualities. They are also used to belonging to tight professional networks that exist beyond the control of third parties. Their primary loyalty will be to this network. The reward package will need both to honour this networked identity – while seeking to add to it by acting as a useful connector to other valuable closed and open networks.
Understand their need to be seen as individuals (not just employees) and customise what you offer to match their holistic needs. More than any other generation, Millennials have sought greater control over their lives – from the careers they choose, to ways in which they prioritize a work-life balance – because they wish  to establish meaningful lives in a way no other generation before has firmly fought to do. This is why they want to have a deep connection with their employers, and in return, they want their employers to make an effort to "get them" as people.
We believe the goal of an employee reward strategy is to create a vibrant, self-directing learning community that will sustain a talent ecosystem – one that inspires a mutual loyalty in a much more meaningful way than companies of the past. Organizations that understand this and change their rewards portfolio to reflect the new reality will do well. Those that do not are likely to become anachronisms, sparking anecdotes of an ancient past.
In the following weeks we'll explore some of the ways we see people navigating their way into this new world of employee rewards.
---
If you would like to find out more about our business programs, download a brochure here.
---
Grow your leadership capabilities with an MBA in international business at Hult. To learn more, take a look at our blog Why every leader needs a growth mindset, or give your career a boost with our Masters in International Business. Download a brochure or get in touch today to find out how Hult can help you to learn about the business world, the future, and yourself.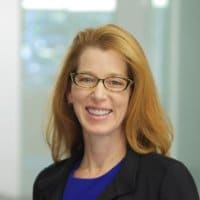 Katharine Boshkoff
Katharine Boshkoff is Hult's Vice President of Global Career Development. A former strategy consultant and professor, she has coached thousands of students to find career success in global markets. Follow Katharine on LinkedIn for more insights and tips on global employment trends, international job-search strategy, and working abroad.
Related posts