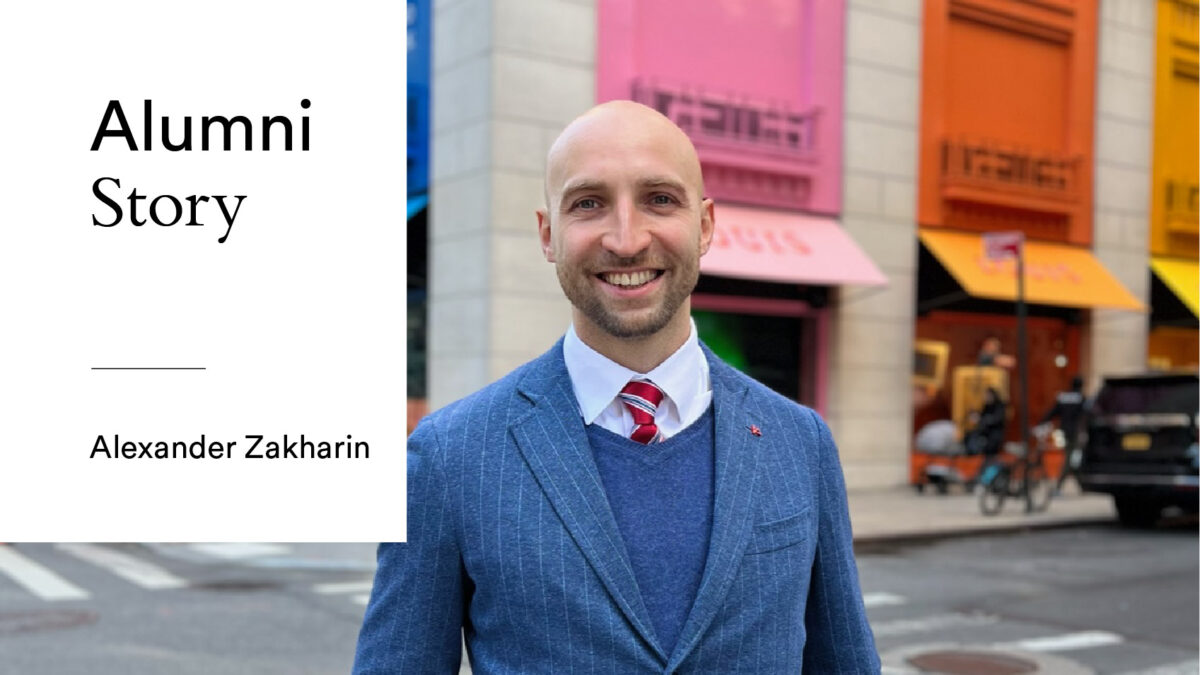 NYC is a global metropolis like nowhere else, where anybody can become somebody.
I visited as a tourist a few times before and it really moved me, it was always on my mind. It doesn't matter where you came from or who you are as long as you are ambitious and hard working. And you start to feel that you're a local right away—people mingle in from the first day.
My friend introduced me to working in real estate, by connecting me with his friend.
He said something like: "Just like you, she came to New York with no plan. Since you are both crazy, you should meet." She got me an interview in her company and I joined the same week. Working in real estate means you get to work with people directly and help them with one of the biggest decisions of their lives—buying a home. You are also at the mercy of the market—not a supervisor—which I think is great since there is no ceiling. At the end of the day, it's up to you how much money you make. It's kind of flexible, however you end up working way more than a regular 9-5 job.
The first apartment that I sold directly to a TikTok follower was near Wall Street and cost $1.295M.
My commission for that was close to $40,000. She was 23 years old and loved my TikTok apartment tours.
As a real estate salesperson, you're always on the lookout for new platforms and tools to find clients and there is no right or wrong way as long as it works. Back in 2019, I heard about this platform called musical.ly that later changed to TikTok, and immediately figured that it could be cool to film and post apartment previews there, maybe people would like it.
I posted my first-ever viral video during my third week of using the platform: a loft studio in downtown for $1.25M. It hit a million views in a day! So much engagement, comments, requests to see it, new followers!
By the time Covid hit New York in March 2020, and we had our first lockdown, I was already posting 3-4 apartments there daily.
We had no idea what would happen with the real estate market and for how long it would stall. As a commission-based agent, you're worried at these moments. There was no protocol in the beginning as to how to even access apartments—let alone show, rent, or sell them.
But it turned out that even though people were not physically on the streets, many of them were still on the hunt for property. And my TikTok account immediately skyrocketed.
It felt unreal to be renting apartments during Covid just with the help of TikTok and even selling multimillion dollar properties. I even got exclusive listings based on that platform: some guy was following me for a little bit and reached out asking if I could sell his apartment. Yes, he just texted his number, and when I called, he said "I love your TikTok, can you help me sell my place?" Who could think!
It started really simple.
I would film empty regular rental apartments for a few thousand dollars per month and post them trying to show good deals. Then with the account growing, I would try to get my hands on better rental apartments, maybe bigger layouts, or something more unique like beautiful views or outdoor space units, etc. When I had buyers as clients, I would film sale apartments while viewing those and then post them as well. It helped me land on a lot of deals during the pandemic and you can even say it saved my business and brought it to the next level.
As time passed, I kept my eye on other TikTok accounts to get new ideas and inspiration. One of my favorites was Cash Jordan and Erik Conover. Those guys are amazing and they are really killing it on YouTube and Instagram as well. I expanded my team and hired social media maven, Liza Prigozhina, to help me run all my platforms and create content as it was becoming more complex and required more work. She helped to get us more new formats and to diversify what we were posting. Now, on top of the regular videos of apartments, we do trends and sounds, collaborations with other influencers, street interviews, and more.
As of today, I am the most followed NYC real estate agent on TikTok.
After that first viral video, it took about another three weeks to get to 10K followers. And with consistent daily work, I reached close to 100K followers within a year. In less than three years, we've reached over 700K followers.
In October alone, I had over 26M video views.
Having 2/3 of my followers coming from outside the US significantly helps to sell real estate in New York: more exposure to the global pool of buyers who would never see me or my properties otherwise. When I pitch to sellers for the opportunity to represent them exclusively and sell their apartments, I always explain my competitive advantage in a simple way: any other broker will use the regular tools and if lucky might get some local interest while I will use all that plus will expose your property to the whole planet. Which one would you prefer?
We just filmed a brand new $33M penthouse on the Upper East Side and within a few days hit close to 20M views and thousands of new followers.
We landed on a lead the next day after posting. That's exactly how you reach people looking specifically for high-end RE in NYC: by accessing the inventory and showing it to the world. At the right time the right person will call you. It always happens.
Over 50% of my direct clients come from social media—and a big chunk of that is from TikTok.
I have read that TikTok is destined to overtake YouTube as the most viewed video platform in 2024. Can you imagine the possibilities this opens up?
It's not about the company name anymore but the specific agent and his or her personal influence.
In New York there are many legacy brokerages—those companies founded over a century ago that have well established history and brand. But some agents at these companies don't even have social media accounts. Up until recently it was considered ok: "Yes she doesn't communicate online, but hey she's been doing it for 30 years."
Well, now the ability to instantaneously connect and show the apartment to the world provides the strongest clout. Imagine you post a property and millions of people see and start reaching out to you and coming in-person in the next hour to your open house. It's like having your own radio station or TV or YouTube channel … without having the troubles of running all that.
Earlier this year I had a client from Europe who had very specific requirements and a very specific situation. At one point I wasn't even sure she would continue her search. But all of a sudden she saw that beautiful arch-windowed building that we filmed in the Financial District. She ended up buying a $3.8M, 3-bedroom apartment there. All the "marketing" or "name" it took was my own TikTok channel.
Hult was the turning point and the big trigger of everything I have done and am doing. It's like those images captioned with "Before" and "After".
Hult is all about being practical and entrepreneurial first and foremost. And that's exactly how life is. I remember my first semester, we had a Marketing class with professor Daniel Vidal and we had to do a research project for a real company to help them understand their customers better. We split into groups and had to directly interview random people on the streets of London to gather data. No classroom theories—straight to the action.
There are other classes that were also a huge influence, but I have to mention Strategic Management with professor and school dean at that time, Ray Hilditch, who is also the most followed professor in social media from anyone I have ever known—practically a rock star. My Hult experiences expanded my horizons and gave me pretty much my world view that I have to this day.
I remember one of my professors used to say "Never miss the opportunity to stretch up your brain". He also used to quote what was a motto of one of the Japanese big tech manufacturers, "Adapt or Die". It always pops up in my head when some challenging decision needs to be made. Do I continue doing things the comfortable way or shall I disrupt myself right now before the market changes?
And the student representation that Hult has built is simply astonishing. During my first week at school, coming from Russia, I met people from Senegal to Vietnam and would go to a bar with my new American friends to discuss the lessons of the Cold War that we'd just covered in our International Politics class. I mean, where else?!
Overall, Hult was the best time of my life. Writing about it now has put a giant smile on my face!
My top 5 tips for someone looking to use Tiktok for business
Imagine you are your main follower: what would you like to see there?
Ask yourself: what is my biggest WHY?
Never copy anyone! Study other people but be authentic.
Schedule one day per week to work on your content—and follow it religiously.
Be consistent in everything you do: both on TikTok and in life.
Follow me on TikTok and let's get in touch!
Also, if you are an alum, let's take a summer elective class together!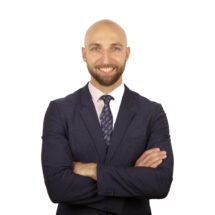 Alexander Zakharin
Alexander Zakharin is originally from Russia and a Hult alumni from the Class of 2010.
Related posts