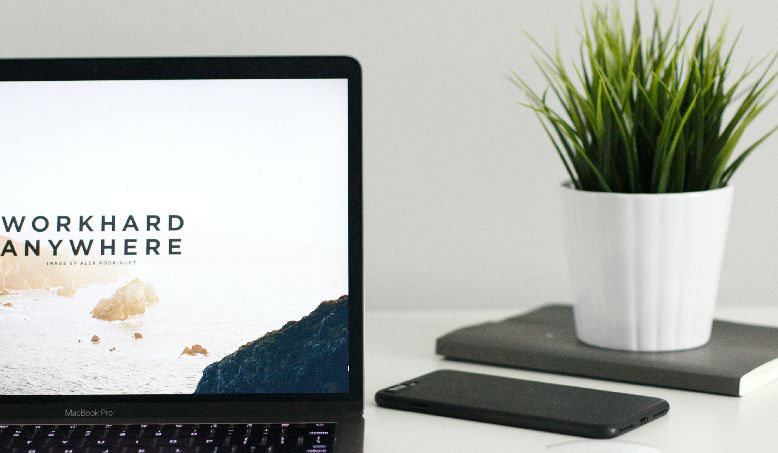 Who would've thought that the majority of the world's companies would resort to such an instant drastic change? When the pandemic hit the whole world in March 2020, jobs that were designed for office environments, suddenly shifted to home working. My job for example at the time was in Market Operations and in pre-pandemic times, working from home was not an option for my job (not even for a few days of the week).
As with everything, there are pros and cons. Companies in various industries share a common theme with how they've adapted to the times and this is what has been apparent so far:
Balancing work and parenting
Compartmentalizing work and home life is a challenge enough, but what happens when both those lives blend at home without a choice? Establishing a schedule has been a way for working parents to bring a sense of order at home while working and home-schooling the kids. As there are only so many hours in a day, it's a given that some sacrifices needed to be made. Companies have shown their support for the working parents by adjusting their policies such as extending a sabbatical starting at four weeks to six months. Fortunately, some companies have extended an allowance or reimbursement for needs like tuition reimbursement, tutoring, or nanny placements (Forbes, 2020).
Working hours
Undoubtedly, some employees have been working longer than their official hours and the media has made this more apparent as mental health can take a toll. Arguably, there are workers that love their job and that working beyond the usual 9-5 is not a chore for them, but rather enjoyable.  Alternatively, part-time, reduced hours, compressed hours, term-time working arrangements, etc. have been embraced by numerous companies to extend some flexibility for employees, especially those with more challenging work from home situations. Despite the ongoing debate whether or not working from home should continue post-pandemic, the significant shift has made many want to keep the flexibility in their working conditions.
Collaboration tools
Digital collaboration spiked by 142%  (Orange Business, 2020) during the pandemic as employees had to adjust to remote working. It's no surprise that videoconferencing, sharing tools, cloud storage, online messaging are some of the things that are here to stay. International business trips have been minimized due to the travel restrictions, and yet many companies still continue to thrive and make successful deals without having to send their employees on business trips to meet with partners and clients.  The computer-based office has evidently forced multiple industries to become more agile with the workspace albeit in the physical office or from home. The virtual world continues to grow and this raises a whole new challenge for managers and leaders which is effectively leading teams virtually.
Corporate culture
In line with effectively managing people, the digital era and flexible work arrangements have altered the way colleagues form connections and interact with each other in the (virtual) workplace. A significant part about working well for many employees is the fun they get out of working with people. The casual office banter by the pantry during lunch or the walking past a colleague's desk and having a chat—these candid interactions are best in person and have been taken away by the work from home situation.
Shift in socializing
Virtual lunches, company-wide challenges, virtual workouts, virtual hangouts on Fridays, and many others are some ways in which companies try to get their people to establish and strengthen relationships from the comfort of people's homes. It may not be the same nor as fun as in-person interactions, but everyone has been making their best out of it.
Despite all the changes that the pandemic has caused, we can see that society has been stretched to its greatest depths of resiliency. And over the past year, Hult has given me the skills to cope with unpredictable situations. I've got the resilience and flexibility to overcome difficult situations—a skill that I'll cherish forever.
Sources:
Back to work: How COVID-19 will impact the office. Orange Business Services. (2020, August 31). https://www.orange-business.com/en/blogs/back-work-how-covid-19-will-impact-office.
Corbett, H. (2020, July 31). How companies are supporting working parents in the covid economy. Forbes. https://www.forbes.com/sites/hollycorbett/2020/07/30/how-companies-are-supporting-working-parents-in-the-covid-economy/?sh=54a6e917328f.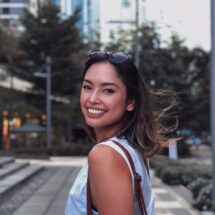 Christine Gabrielle Lasa
Christine is a full-time MBA student at Hult International Business School, based in the London campus. Prior to joining Hult, she gained six years of work experience in the travel, technology, and hospitality industries. Aside from representing the school as a Global Blog Ambassador, she is currently running a club with five other women called, 'empowerHer' that currently has 100+ members and growing! During her free time, Christine enjoys being active by doing wall climbing or going for runs around the city. She also enjoys photography and would like to take this hobby to the next level!
Related posts