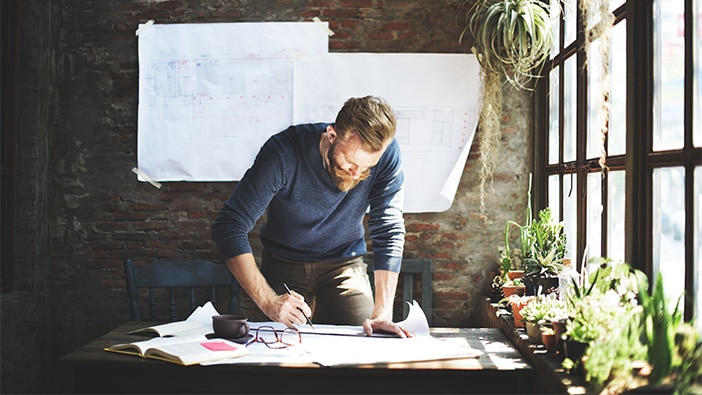 Why global entrepreneurs choose Hult

Hult News, 8 years ago
0
6 min

read
10% of Hult students from the Class of 2015 started their own business. Entrepreneurial values are at the heart of Hult's philosophy and we do everything we can to encourage students who want to start their own business.
From our curriculum, to our professors, to our events – we support students on their entrepreneurial journey. So whether it's inspiration, skills, or practical tips – students have access to what they need to start their own business.
As the startup industry booms – we are seeing an ever-increasing demand for an entrepreneurial education amongst our students. Our MBA and Master of International Business programs now both offer specializations in Entrepreneurship and last year almost 50% of students chose the startup track over the corporate track when it came to their capstone project The Business Challenge.
This seven-month long project challenges students to bring their own idea to market, be it a new product, service, or social enterprise. They are then mentored by local entrepreneurs and business owners before presenting their idea to a panel of executives, global entrepreneurs, and well-known founders of social enterprises. The challenge isn't just an academic exercise, but the first step to launching your own business.
And our events help to enrich that process. Here is a snapshot of just some of the events run last month at our global campuses to support students with entrepreneurial ambitions:
San Francisco: From business school to startup
San Francisco is synonymous with startups, entrepreneurialism, and innovation. It is part of the DNA of the city, and the Hult campus welcomes a steady stream of local entrepreneurs and startup founders, as well as the Silicon Valley giants.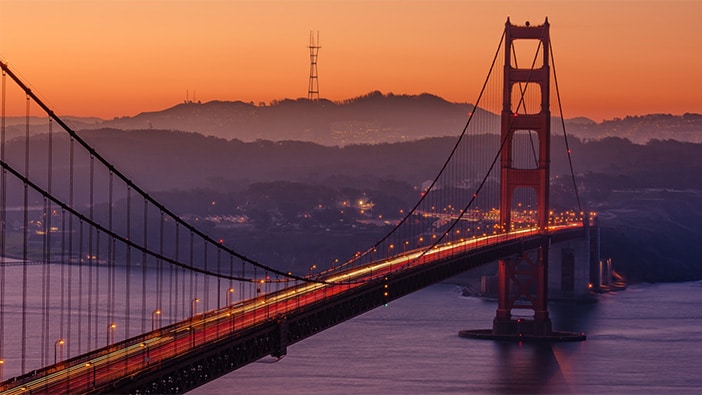 Many students come to Hult San Francisco with ambitions to start their own business upon graduation. Four alumni who have successfully launched startups in the city joined us on campus to share their experience and give advice to current students.
The panel included Matt Slater, a Master of Finance alumni from the Class of 2014, who is now CEO and Founder of Bitcoin derivative, Hedgy. Hedgy has raised $1.2m in new seed funding and is causing some excitement on the digital currency scene.
Matt and the other panelists talked through the steps required to take a business from an idea to launch. They gave tips on navigating silicon valley, how to approach accelerators and pitch to investors as well as technical advice on agile prototyping and development. They also shared experiences of the impact on international students trying to start a business or work in startups on a visa.
London Entrepreneurship Series
Alumni panel: Entrepreneurship – my experience from 0-1
London is now one of the capitals in the world for start-up businesses and February saw our London campus launch their Entrepreneurship Events Series.
The series kicked-off with a panel of 4 alumni who are now running their own companies, including Julian Marquardt–Baladurage, a Master of International Business alum from Class of 2013, who won "Young Entrepreneur of the Year 2015" and is now Managing Partner at MBJ Technologies.
Professional panel: Start-ups: What the investors are looking for
The next event in the Hult London Entrepreneurship Series was moderated by Charlotte Mason, Angel Investor and Professor of Entrepreneurship at Hult. She has helped thousands of companies raise seed funding and has an angel investment portfolio of 14 companies. She is also a Non-Executive Director of Pavegen that recently closed £2m of equity crowdfunding. Many of our professors are successful entrepreneurs themselves and bring years of firsthand experience to the classroom.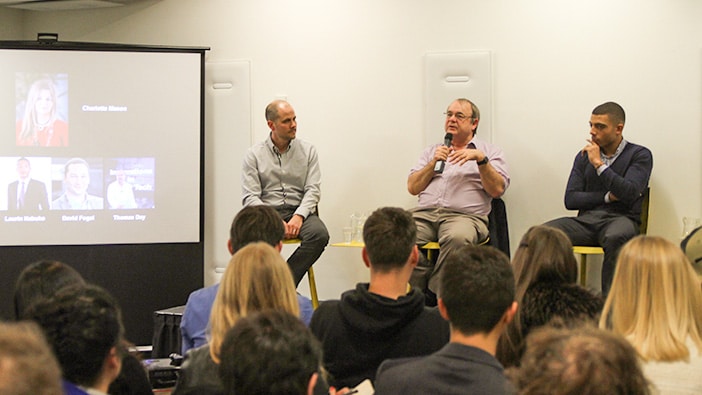 Professor Mason was joined by panel of London-based investors, including Peter Cowley, a serial entrepreneur angel investor who recently won 'UK Angel Investor of the Year in 2014-2015'.
After a discussion and Q&A around how students can maximize their chances of getting investment in their business, students were invited to present their own start-up ideas in a start-up workshop arena. This gave students the opportunity to network, exchange ideas, and know more about the different startups coming from the Hult alumni community.
Boston Sips and Tips: How to Start a Business on Your Visa Status
Over at our Boston campus, students were treated to a unique and highly relevant event for international entrepreneurs in the U.S. The Visas and Compliance Team in Boston hosted the second annual Sips and Tips: How to Start a Business on Your Visa Status event.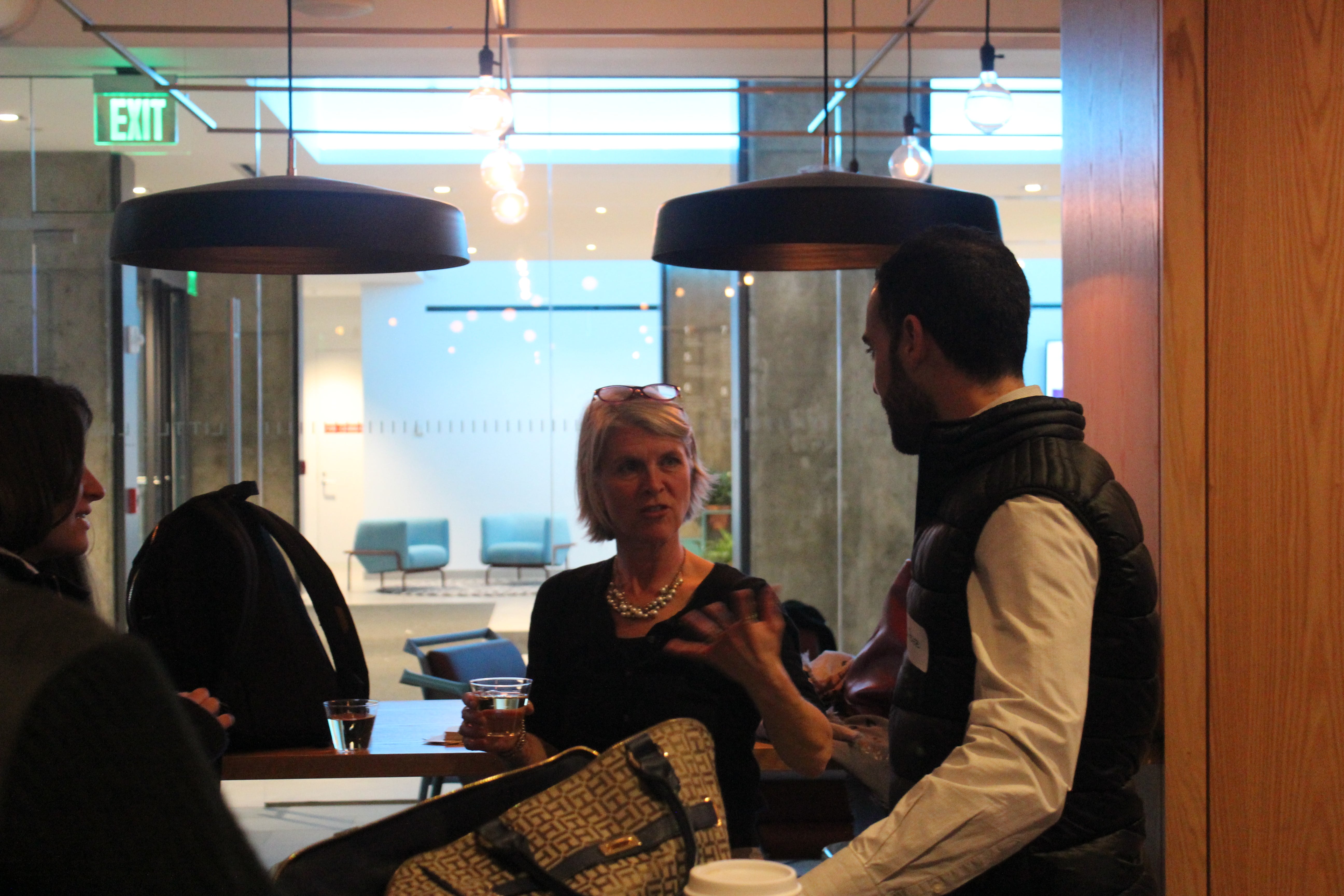 Boston-based immigration attorney, Leslie DiTrani, presented visa options that future entrepreneurs could consider when wishing to start a business, including the little known about L visa.
This was followed by a Q&A with Leslie and the Visas and Compliance – all in the informal setting of our on-campus bar.
Amadou Sy, an MBA student at Hult Boston said of the event:
"It was so useful seeing all the different solutions that I hadn't been exposed to up until this point. Leslie was so accessible and said she would be willing to take answer any of our questions over email."
Read more about some of the startups coming out of Hult Boston.
We are incredibly proud of our alumni who have gone on to disrupt the startup scene with their innovative ideas. Read more about their successes and experiences in these articles:
EMBA alum Alan Newton talks about the Hult entrepreneurial spirit in this blog.
Read Master of International Business alum Christine Souffrant's inspirational story. 
Adventurer, Entrepreneur, and Hult MBA alum Colin Pyle talks about his latest venture.
Dubai-based entrepreneur Mohamed Abd El Azeem is a Hult MBA alumni whose cosmetics business now has 3 branches in the U.A.E and global expansion plans.
We profiled 3 exciting startups from the Class of 2013.
---
If you would like to find out more about Hult's global business programs, download a brochure here.
---
Hult offers a range of highly skills-focused and employability-driven business school programs including a range of MBA options and a comprehensive one year Masters in International Business. To find out more, take a look at our blog 13 benefits and challenges of cultural diversity in the workplace. Download a brochure or get in touch today to find out how Hult can help you to learn about the business world, the future, and yourself.
Related posts