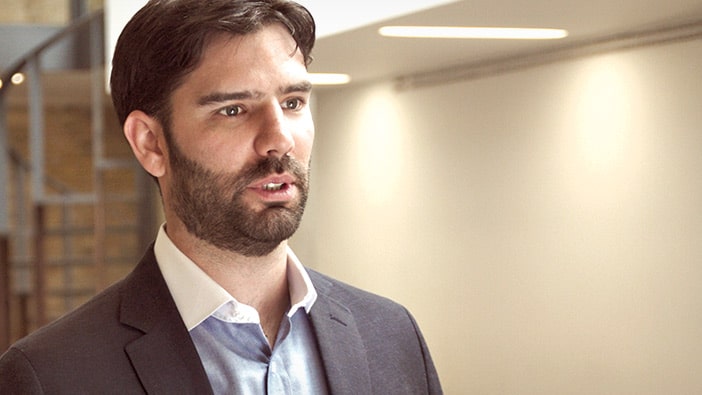 This article was originally published by BusinessBecause on 31st March, 2015, MBA Entrepreneur Smells The Coffee With Luxury Brand Start-Up.
Colin Pyle, CEO and co-founder of CRU Kafe, wants to grow the organic coffee company into a global, luxury brand that represents both quality and fair-trade. But to do so he will need to take on the likes of Nespresso, the coffee-maker of Nestlé, the world's largest food company by sales, and a host of smaller players.
Nespresso lost a court case in 2013 to protect its coffee capsule design, opening the floodgates to competitors like CRU Kafe.
The MBA graduate is certainly giving coffee his best shot. Founded in 2013, the coffee venture is in the black, having raised nearly £500,000 in funding, including an online campaign on Kickstarter, the crowdfunding platform.
An alum of Hult International Business School, he believes CRU Kafe can thrive in the saturated coffee market with an ethical vision. It only selects organic and fair-trade, specialty-grade coffee, for example, from suppliers such as Ethiopian and Peruvian cooperatives. Also, its coffee capsules are recyclable, soon to be biodegradable.
If that sounds like a mammoth task, Colin is used to challenges. He has completed two epic bike adventures – 18,000 and 12,000km trails – across China and India, writing books and producing TV series for both.
Coffee is a daily grind but he has known the start-up life before. He founded in 2006 ToroFX, a Canadian currency broker and foreign exchange services provider, which he sold for $4.9 million. Two years ago he co-founded Lingos, an online and mobile service that helps people learn languages.
He also runs Silicon Real, a Silicon Valley-focused series of podcasts that has featured executives from Google, London Stock Exchange and Hailo, the taxi-hailing app.
He finished at Hult in 2012 and believes an MBA has opened new doors to his start-up. But there will be few coffee breaks on the road ahead…Read the full interview with Colin on BusinessBecause.
Discover how Hult's Global One Year MBA is specially designed to help you thrive as an entrepreneur.
Grow your leadership capabilities with an MBA in international business at Hult. To learn more, take a look at our blog Skills & networks: How my MBA made me an entrepreneur, or give your career a boost with our Masters in International Business. Download a brochure or get in touch today to find out how Hult can help you to learn about the business world, the future, and yourself.
Related posts