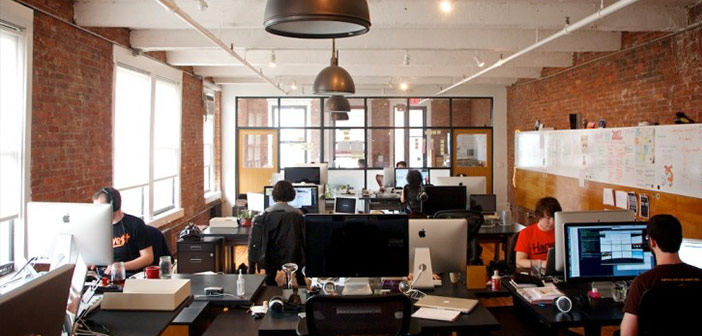 Three years after their graduation, we profile three companies founded by Hult Alumni Class of 2011 that are making waves on the start-up scene. Our school fosters an entrepreneurial spirit; we design all our programs so that the skills and experience students gain will serve them in setting up their own ventures, as well as in employment. So we were thrilled to learn about the innovative start-ups coming out of Class of 2011.
Borrowed style
Lona Alia Duncan, Hult MBA graduate Class of 2011 and former model, has created something of a media sensation with her business StyleLend. A peer-to-peer online marketplace for lending and renting designer clothes, StyleLend has been dubbed the 'AirBnb of dresses'. Allowing borrowers to rent high-end dresses for a fraction of their retail price, and offering lenders a way to get a return on little-worn items, StyleLend is a win-win transaction.
Lona has had help launching the business from Y Combinator, arguably the most prestigious incubator of new businesses in Silicon Valley, having successfully launched hundreds of start-ups, including Airbnb and Dropbox. The outlook is promising with Lona reporting revenue growth of 20% week on week.
This simple stroke of genius has captured the imagination of the public and media alike, being featured in countless media channels including Business Insider, TechCrunch, the Daily Mail, and even Good Morning America.
Watch your back, Skype
Lytespark was founded by MBA graduate Class of 2011, Alex Hunte. Based in the U.K., Lytespark offers a simpler, better quality alternative to Skype providing a browser-based video conferencing platform with no downloads or complicated sign-ups. It's an exciting proposition. Offering instant, hassle free team meetings, free group video, presentations, document sharing, and 1-2-1 calls, Lytespark caters for personal, professional, and business needs alike.
Alex's advice to budding entrepreneurs at Hult? "If you have a great idea, approach it as if a hundred other people are working on the same thing. Your success will come from your ability to execute, your willingness to listen to your target customers and your capacity to persevere when everyone else has given up."
Biology meets technology
Founded by two Master of International Business Class of 2011 graduates, Lissa Regets and Hailee Turpin, Bright Evolutions is a U.S. based company that is revolutionizing fitness though technology. They provide gyms and fitness professionals with tools to create a multi-screen work out for clients, improve customer engagement, and generate online sales.  Their goal to bring about positive change through empowerment of others is one that really resonates with us at Hult. As does how they've combined passion with business – both keen athletes with a love of health and wellness, Lissa and Hailee took their passion and turned it in to a viable and innovative business idea.
Getting a business off the ground is hard work, but the rewards can be nothing short of pure joy. Lissa says: "One of the funniest moments of our entrepreneurial journey is when we were competing in a pitch competition for funding at Arizona State University. Hailee had flown in from Vancouver to help deliver the pitch and had to fly out the next day, when the results were going to be announced. At about 10,000 feet, Hailee turned on her phone so she could find out if we had placed in the competition. We actually had taken first place and won our first round of funding. She tried her best to hide her excitement among a quiet plane of travelers. Meanwhile, I am pretty sure my screams scared a couple people at the red light I was waiting at when I got the call. Needless to say, our reaction to winning our first round of funding was nothing short of loud and proud."
So what advice do Lissa and Hailee have for Hult graduates hoping to start their own business? As Hult Alumni who forged their partnership at the school, they have this to say to current students: "Network, network, network. Partnerships are invaluable and are sometimes worth more than money, especially when starting out. Don't be afraid to be creative with partnerships. Set up trade agreements and one-of-a-kind contracts. Be honest, create trust and follow through on your promises."
The three companies featured here are just a fraction of the businesses that have been started by Hult graduates. To see more, go to hult.edu/Alumni.
Kickstart your career with Hult's undergraduate business school. To find out more, take a look at our blog The global race: why now's the time to secure your seat at Hult. Download a brochure or get in touch today to find out how Hult can help you to learn about the business world, the future, and yourself.
Related posts