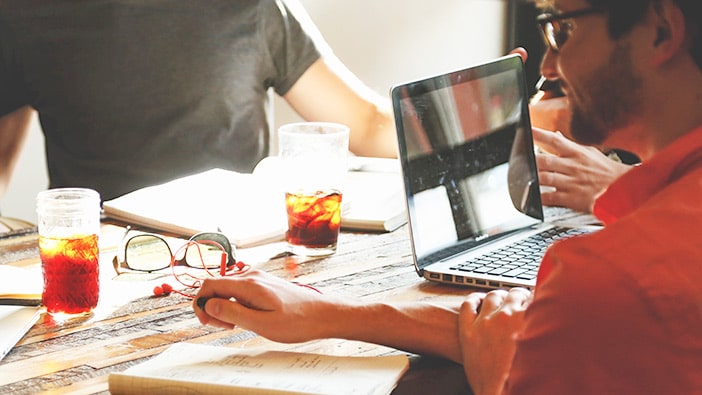 This article was originally published on May 14, 2015, by Hult on BostInno, 'Four Startups to Watch from Hult Boston Alumni'.
What do HubSpot, Intelligent.ly, Mavrck, Yesware, and Clover Food Lab all have in common? They are all built by Boston-area alums.
From student entrepreneurs and the VCs who fund them, this city was built and continues to be built on its ability to attract and retain talent. We owe that ability to the strength of our ever-evolving educational community which has positioned us as a hub of innovation with nothing but room for growth moving forward.
The city's major colleges, universities, and incubators are collaborating to formulate an entrepreneurship curriculum combining theory and hands-on practice to develop the next generation of entrepreneurs and innovators. And the strength of our educational community's student and alumni startup cluster is turning aspirational group projects into Boston-based companies.
Hult Boston and its growing pool of entrepreneurs are contributing to Boston's rise as a hub of innovation, and the institution's ability to constantly reinvent itself to produce business leaders and entrepreneurs is a major reason for that.
The Boston campus is an attractive destination for aspiring entrepreneurs, and the school's position as a global institution has infused the city with talented international entrepreneurs bringing new ideas and business ventures.
Here are four Hult Boston alumni who are contributing to the growth of our innovation ecosystem:
Clara Arroyave, Co-founder of Trotter:
As Boston continues to draw international entrepreneurs, Arroyave's startup, Trotter, will prove an invaluable tool in helping them feel comfortable in a new environment. Trotter allows those moving to a new city to find and rent a place to live, stress-free.
The platform's interface allows transplants to browse housing options and connect with listing owners and real estate professionals to make relocating as simple as possible.
The site was officially launched in March and there are already hundreds of users and 34 agents. Additionally, the company raised a seed round of $85,000 total from Colombian angel investors via Socialatom Ventures, including Grooveshark founder Andres Barreto.
Q: What experience at Hult prepared you for the challenges of being an entrepreneur?
A: Hult is a truly global environment. In order to achieve success as an entrepreneur, you need to think global and consider how your idea can truly have an impact or be implemented at a global scale.
I was an entrepreneur before coming to Hult. But the school honed my skills and provided me with extra tools to take my ideas to the next level with more opportunities to succeed and introduced me to a global network of like-minded individuals from all sort of fields who I can rely on now and in the future.
Purnima Thakre, COO of refine + focus:
In her role as the chief operating officer at refine + focus, Thakre develops strategy and operational roadmaps for leading startups and established mobile, media, and college companies. The strategy and social marketing firm focuses on business growth consultancy using a reverse-engineering approach to drive revenue, cultivate new relationships and resources, and enrich reputation.
Thakre received both an MBA and a Masters of Finance from Hult, and she is a strong advocate for helping to build the next generation of business leaders. She is a mentor for the Hult Prize Foundation and lectures at a number of universities.
Q: Why did you choose Boston as the founding city for refine + focus?
A: We selected Boston because of its access to talent, diversity, ideas, and culture. In its technological, academic, and innovation districts, Boston captured our minds. And in its history, beauty, and architecture, the city captured our hearts.
Rahul Joshi, Co-founder of HultStartups.com:
Joshi, who earned his MBA at Hult Boston, is working in collaboration with the school to create HultStartups.com. The website, which launched May 4th, provides a platform where Hult-bred startups are able to promote their business, seek support with testing, scaling and commercialization, post jobs, find funding, and provide internship opportunities for students.
Joshi said the initiative behind the development of HultStartups.com is "to generate interaction, conversation, and outcomes within prospective students, current students, alumni, entrepreneurs, and investors."
In addition to his founding of HultStartups.com, Joshi is working with Shyam Velumani – his fellow co-founder at HultStartups.com – on a travel planner and experienced-based project called Inggray. The planner, which has an expected pilot date set for the end of June, will make road trips easier to plan and allow users to explore attractions on the go.
Q: Why did you choose Boston as the founding city for HultStartups.com and Inggray?
A: Boston has a vibe of innovation. I personally never imagined myself to be an entrepreneur but the city gave me an the experience indirectly by enclosing me with entrepreneurs, innovators, and startups.
I joined a company at Cambridge Innovation Center (CIC) in Kendall Square and bumped into an ocean of entrepreneurs. Not only at CIC, but at MassChallenge, Hult Prize, BREW, WorkBar, and Greenhorn Connect everyone seems to be talking about creating something new. This city is filled with inspiration to be an entrepreneur.
Mario Berruti, CEO of CookRadar:
Berruti, who holds an MBA from Hult Boston, is the CEO and one of the co-founders behind a Boston-based startup creating community through food. CookRadar is a social platform for connecting neighbors who love to eat with neighbors who love to cook.
The Italy native and his team of international and multicultural colleagues have experienced different cultures and developed new friendships through food. The CookRadar model provides a space for home-based amateur cooks to connect with others who love food and share cultural experiences and interests in order to develop new communities within Boston-area neighborhoods.
Q: Why did you choose Boston as the founding city for CookRadar?
A: We chose Boston because it is a city that – due to its vibrant, young, diverse, rich, and experimental nature – represents the perfect place in which diversity coexists, and socio-cultural factors propaedeutic allow us to test the business feasibility of our concept and develop it further, welcoming students, workers, and businesses from different part of the U.S. and the world.
Kickstart your career in this education and innovation hotspot by studying at Hult's Boston business school. To find out more, take a look at our blog Third Culture Kid: Turning your story into a startup. Download a brochure or get in touch today to find out how Hult can help you to learn about the business world, the future, and yourself.
Related posts