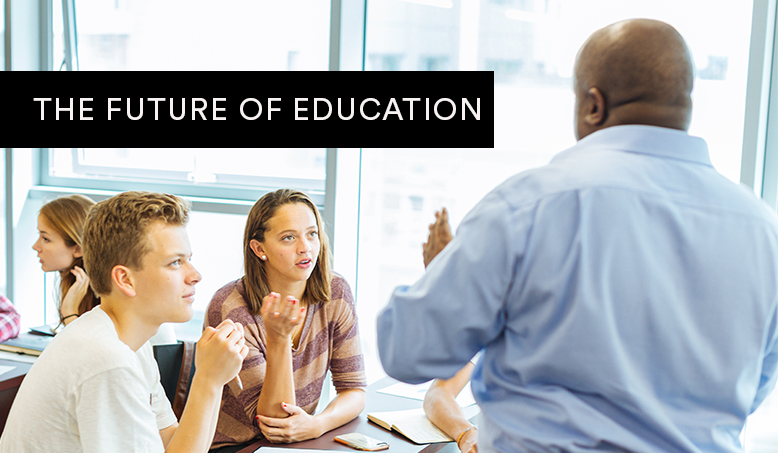 A recent study by the BBC Worklife spoke about how companies require employees to have soft skills. I've had many conversations during higher education conferences in Europe about this topic. I realized that while many are aware of the industry's need for their workforce to be better at these skills. Very few colleges and business schools are incorporating this essential development into their programs in a measurable way.
So, I thought it made sense for us at Hult International Business School to explain everything we've been doing over the past few years to evolve our Bachelor of Business Administration (BBA) program.
Surprisingly, so few business schools are incorporating this essential development into their programs in a measurable way.
What sets the Hult Bachelor of Business Administration program apart from other programs on the market?
Hult believes in learning by doing. Students put theory into practice through real-world business scenarios, live client consulting, simulations, and hackathons. Our students work on them in teams and get direct feedback from the clients.
We have always focused on what skills employers want from college graduates. In 2013, we interviewed CEOs of Fortune 100 companies, asking them about which skills were missing from the graduates they're welcoming as new employees. Those insights fed into the award-winning leadership skills program in 2014. That, however, only focused on certain types of organizations, predominantly in the west. With over 150 nationalities amongst our student body, we needed to find out what skills employers are looking for globally.
With over 150 nationalities amongst our student body, we needed to find out what skills employers are looking for globally.
To do this, we partnered with an analytics software company, Burning Glass Technologies to analyze millions of job postings around the world. We looked at the most popular jobs students apply for after graduation. Many companies like Monster are doing similar research. 
The core skills 
Employers look for five core skills: communication, collaboration, critical thinking, creative thinking, and what we call learning to learn. This last skill reflects the 70/20/10 learning model from McCall, Lombardo, and Morrison (McCall, M. W., Lombardo, M. M., & Morrison, A. M. (1988). Lessons of Experience: How Successful Executives Develop on the Job. United Kingdom: Free Press). Which states that 10% of what we do at work we learn through formal courses and training, 20% is learning from others, through mentoring, feedback, and communities of practice, and 70% is learning through experience on the job and doing projects. 
While there's criticism that the model undervalues formal training, most employers accept that they can teach a new hire many of the technical aspects of a role. However, teaching them to communicate well, collaborate with others, be creative, and think critically is far harder to guarantee. And ironically, those human skills will determine whether or not new employees will be able to continue to grow in the organization or not.
Having the right mindset 
Our data also showed some "skills" that we felt were not really skills but more mindset. If students, and everyone, have this mindset, they will be better able to develop their core skills. With a growth mindset, you accept that you learn through failure. Having a global mindset is the belief you can learn something new from anyone from anywhere.
Our students can rotate to our campuses in London, Boston, San Francisco, and Dubai as part of their degree. We strongly believe in the strength of diversity in successful organizations.
This leads to the ethical mindset where we teach Corporate Social Responsibility (CSR) or a sustainability course. These are not just "add-ons" students do. It appears in every module throughout the BBA program. Every decision students make should consider factors of ethics, responsibility, and sustainability.
Every decision students make should consider factors of ethics, responsibility, and sustainability.
If you want to make a positive impact on student's lives through education it should not be just about helping them get better jobs with higher salaries but also about them helping others to reduce some of the inequality, suffering, and harm around the world.
The fourth mindset is entrepreneurial—to engender a culture of innovation and the idea that students should always think of themselves as CEOs and strive to improve things, whether that's through a new process, product, or creating a new company entirely.
The fifth and final mindset is self-awareness. Graduates need to be aware of the perception gap. It represents the way we see ourselves and others see us. If not, they won't be able to accept feedback, understand the need to tailor communications to an audience, or know how their behaviors can encourage or infuriate teammates, which is essential to becoming future leaders.
How we assess our students
However, how does one actually assess something like collaboration skills? Surely, some have said, you can tell whether an individual is a team player or not, right? Well, it's not that easy. Taking great inspiration from Minerva University ("Kosslyn, S.M., Nelson, B & Kerrey, R. (2017). Building the Intentional University: Minerva and the Future of Higher Education. MIT Press. Cambridge, Mass"). We broke down the five core skills into sixteen sub-categories and the five mindsets into 10 sub-categories. Then each sub-category was further broken down into two or three "practices" which are now more tangible and easier to observe, assess, and provide feedback on to aid improvement.
For example, collaboration has three sub-categories: attention, contribution, and diplomacy. "Attention" was then broken down into three practices: "listens actively," "offers constructive feedback," and "speaks up" when in the minority. Each "practice" is built into a rubric describing the level of active listening expected from a first-year student, as opposed to someone in the middle of their program or a senior-level student in their final year.
This means that every single assessment—a presentation, an essay, a report, or an observed activity has rubrics that assess how the student can demonstrate understanding, analysis, and application, even for their core skills and mindset. This method also ensures that every student has been assessed objectively against the same standards, regardless of the professor, the class, or the campus.
We found that it's not easy to practice your collaboration skills if your team only meets once per week. We've redesigned our campuses, ripping out the fixed seating and putting in team tables so that students will be sitting and working together in their teams (with most likely students from all around the world) throughout each module.
How was the Hult Bachelor of Business Administration designed?
We want to make sure our students are developing individually. Each student gets a student development coach who will help them digest feedback about their skills and mindset. They'll be viewing a dashboard that quantifies and tracks all their assessments. Like a manager or mentor at a company, the coach helps the students better understand their strengths and weakness and connects them to their career path. And this longitudinal tracking of a student's progress through the entire program allows us to track "assurance of learning" better than the siloed courses and grades.
We also used pedagogical research to look into how people learn, rather than quickly adding the top skills to existing courses. We fundamentally needed to rebuild our program from the ground up with these skills in every lesson students go to.
Instead of having siloed courses like financial accounting, principles of management, human rights, and ethics, we realized we needed to create a structure where all content was connected and resulted in applied learning. To do this, we built the whole program in seven-week modules (half a semester), each worth 7.5 US credits (37.5 UK credits). Each module consists of knowledge, theory, and skills development, all focused on a practical challenge.
The professors will review previous learning in sessions but not always return to it until a few weeks later or even a few semesters later. This allows students to remember and apply content rather than concentrating on one final high-stakes exam. It also helps students develop their skills and retain theory and knowledge. While the content is all interwoven now, a few key elements are at the fore. As mentioned, Corporate Social Responsibility appears throughout the modules.
What students can look forward to when joining Hult
Hult through the executive education "wing" at Ashridge, was a founding signatory to the UN's Principles of Responsible Management Education. After the murder of George Floyd and the resurgence of the Black Lives Matter movement. Hult made a very public commitment to embrace diversity, equity, inclusivity, and belonging. To ensure that everyone at Hult feels that they belong.
Students are learning about themselves, others, and the world and have opportunities to develop in ways most of us could have only dreamed of at that age.  
But it isn't enough for us to make Hult a safe and inclusive space to study or work. We have a moral obligation to use our role as educators to ensure our students leave the institution as flag bearers for these concepts so that when they go through their careers, they consider the ERS and DEIB issues in every decision they make.
With the growth of AI, there is much talk about preparing students for the future. Our third core module is the Future Proofing Challenge. It's focused on showing students how to differentiate themselves from robots in the future and not be employed by them. They will work in virtual teams across our Boston and London campuses to reflect the global nature of business and the work-from-home practices adopted by many global organizations post-pandemic.
We also incorporated our careers sessions into the program. So students will be better prepared to look for internship opportunities, network, and start their job searches early. And when students get into the workforce, how can they show all the things they have learned at Hult? The startups and social enterprises they have created? The TEDx talks they've organized or spoken at? All our students have a business portfolio where they can upload their assignments to show their achievements.
In 2019, Hult started rethinking how to better prepare our students for the future world of work where it's not enough to know—you also have to know how to do—especially concerning the top skills employers are looking out for. We held large workshops with faculty from three campuses, deans, associate deans, and staff from careers, student services, and academics.
The idea was to launch a new program in the fall of 2021, but an unfortunate thing called COVID meant we had to delay the project for a year. The past eighteen months have been an intense period of faculty meetings, collaboration, research, debate, and design to arrive where we are now, with 600 students from over 100 nationalities joining the Bachelor of Business Administration program this fall. They are already learning about themselves, others, and the world and have opportunities to develop in ways most of us could have only dreamed of at that age.  
---
Ready to learn business differently? Watch the video to get feel for our Bachelor of Business Administration: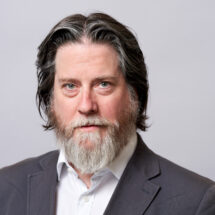 Ronan Gruenbaum
Ronan Gruenbaum is Global Director of Undergraduate Learning and Development for Hult International Business School, responsible for developing and building the Bachelor of Business Administration program, ensuring consistently high quality and holistic learning experience for all students that best prepares them for the world of work or further study. Before Hult, Ronan spent six years as Head of Digital at Ashridge Business School, responsible for digital marketing, social technologies, online learning, and e-communications; having come from a role as Director of E-Commerce for a Spanish music and DVD e-tailer in Barcelona where Ronan lived for 12 years. Ronan has published a book on "Making Social Technologies Work: Leveraging the Power and Managing Perils of Social Technologies in Business" (2015) and a chapter on the "Future of Education" (2009) with Palgrave Macmillan and is currently undertaking a PhD in CIO Leadership and Cybersecurity at the University of Twente.
Related posts