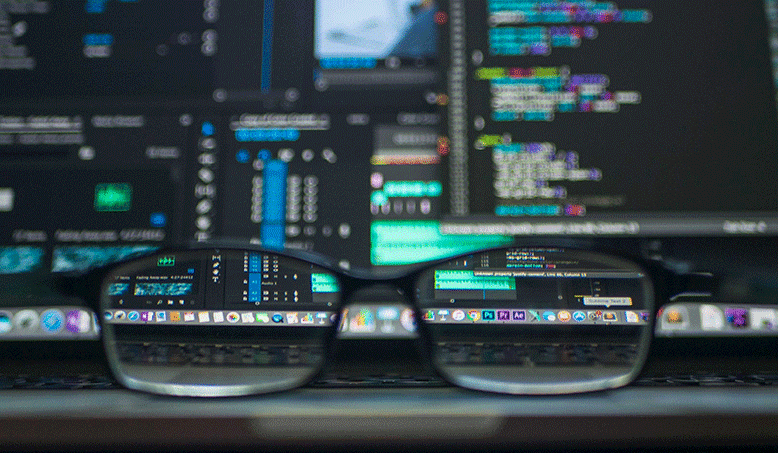 The pace of change in today's business world is unprecedented. With new technologies like virtual reality, artificial intelligence, and automation driving lightspeed innovation across industries, the job market may look very different in five years' time. In fact, your future job may not exist yet.
So how do we prepare our students to succeed in this environment of constant change? By constantly innovating and changing too. At Hult, we're always looking for new ways of enhancing our program with a focus on your employability—meaning when you walk out of Hult you're ready to walk into your next high-impact role, whatever your aspirations or industry. And today we're using the power of AI to help us identify the skills you need to do just that.
Hult's guiding principle: relevance
Over the past five years, we've interviewed CEOs of Fortune 100 companies, asking them about the top skills they look for in new hires. Their answers directly informed the design of our Global One-Year MBA curriculum. Our innovative, employability-focused approach was recognized by the Association of MBAs (AMBA) with the 2014 MBA Innovation Award. But we know we can't rely on yesterday's learnings for next year's curriculum.
In 2017, we embraced the latest advancements in big data by partnering with analytics software company Burning Glass Technologies to analyze millions of job postings using their sophisticated artificial intelligence technology. To remain as relevant as possible, we looked specifically at the ten most popular jobs our students seek after graduation. Momtchil Kovatchev, Hult's Global Head of Insights and Analytics, explains: "We know 99% of Hult graduates are changing job, industry, or function. How can we get them one step closer to their dream job?"
"What if we could tell the aspiring Data Scientists or Marketing Managers the exact skills employers want in order to get these jobs? So we looked at where we could find this data."

–Momtchil Kovatchev
With the help of Burning Glass, Momtchil and his team were able to pinpoint the real skills that employers in industries like marketing and finance are seeking right now. We split these skills into two categories: core skills related to areas of team collaboration, critical thinking, planning, and negotiation, and technical skills that require precise knowledge of a software or program, such as Microsoft Excel.
Honing in on employable skills
By identifying the top 100 core and technical skills sought by today's employers, we were able to discover the key competencies—from communication skills to budgeting—that our students need to land the jobs they want. The research also helped us identify the latest specialized technical knowledge that's in increasingly high demand, including Google Analytics, Advanced Excel, Atlassian JIRA, SPSS, Salesforce, and Tableau.
Next, we wanted to make sure these key skills were baked into our programs. "As part of the project, we did a thorough review of our curriculum together with our faculty, asking them to map the top 100 core and top 100 technical skills to the courses they teach," explains Momtchil.
"We even went beyond what's in-demand today, asking our professors to look into the future and identify what they believe employers will be looking for tomorrow."

–Momtchil Kovatchev
Already ahead of the curve
When reviewing these target skills with Hult faculty, the academic team was pleased to discover that two-thirds of the core skills and nearly half of the newly identified technical skills were already being taught.
Momtchil describes being "pleasantly surprised" by these findings too. "The obvious question is—how is this possible? With the pace of innovation nowadays we were expecting to find that our curriculum is in need of a significant overhaul," says Momtchil.
"What we didn't fully account for was the fact that our faculty are top practitioners in their respective fields and continuously bring their real-life experience into the classroom." For this reason, Hult professors are instinctively updating their course content to reflect the latest demands of global business.
What's next?
Over the next nine months, our Curriculum Committee will be working hard to ensure all the top skills identified are incorporated into the curriculum. Our Career Services and Academic Advisors will also be using the findings of this project to help students plan their studies with the aim of being dream job-ready by graduation.
"Our current students are already reaping the benefits of this," says Momtchil. "From day one, they can discuss their dream jobs and see what skills are required. They can identify which of these will be covered by their core courses and the best electives to pick to complement these skills. This way they are augmenting their student journey from day one with a clear goal."
Cutting-edge insights from partners like Burning Glass will continue to drive innovations in our curriculum. Scott Bittle, Director of Communications at Burning Glass, gave us a sneak peak of the future of the job market:
"One of the biggest trends in the job market is the rise of 'hybrid jobs' that mix and match skills from different fields. For example, a mobile app developer needs to know programming, design, marketing, and content. Hybrid jobs, as a group, are projected to grow twice as fast as the overall labor market over the next ten years."
With that in mind, Hult students can easily tailor their studies to master the diverse and specific skill set needed for success in whatever job function or industry they choose.
At Hult, our mission is to be the most relevant business school in the world. If you want to find out more about our innovative curriculum and course offerings, download our brochure to discover everything Hult has to offer.

Like game changers? Break the mould in the business world with a Masters in Disruptive Innovation from Hult. To learn more, take a look at our blog How innovative business models can reshape an industry or explore overall business challenges with a Masters in International Business instead. Download a brochure or get in touch today to find out how Hult can help you to find out everything about the business world, the future, and yourself.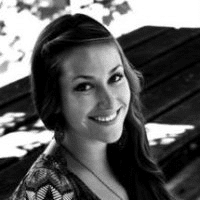 Katie Reynolds
Written by Hult contributing blogger Katie Reynolds who is a freelance writer based in London. Originally from Michigan in the U.S., she relocated to the U.K. in 2010 to pursue a master's degree at Hertford College, Oxford. Today, she writes on topics including business, higher education, healthcare, and culture.
Related posts