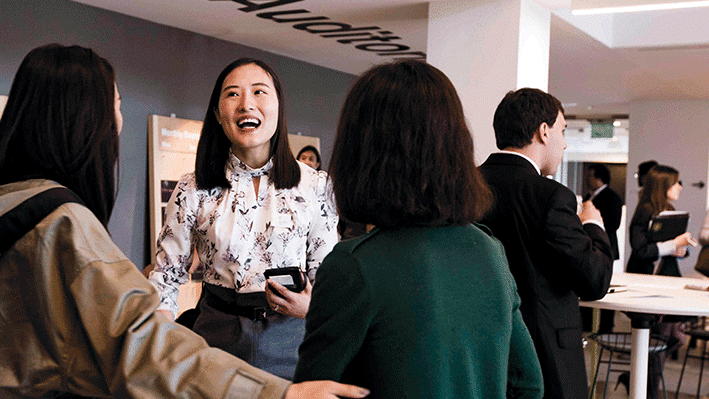 Written by Elizabeth Carey, Global Ambassador and Masters in International Business student.
I think there is something to be said about joining a club or society. Clubs are groups of people who are all focused on one passion and interest. For Hult, our clubs are born out of the idea that they will enhance your Hult journey and give you many positive experiences, and that's exactly what they do…
There are three clubs that I would like to highlight because they are important to the community around me and what I do as a whole; these clubs are Marketing Club, Women in Business Club, and Dance Club.
1. Marketing Club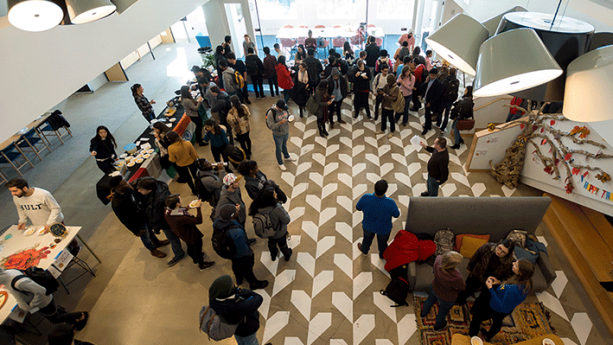 I talked to some other students in the Marketing Club to get an idea about what Marketing Club means to it's members. Talking to the President, (and my friend) it was clear just how much the position of Marketing Club President meant to her and how the club has given her new skills.
As marketing is the club's focus, the idea is to market. This means that the club helps other clubs on campus learn how to market themselves, or to learn about marketing in general. The events that the club has organized on campus range from Thanksgiving celebrations to committee meetings to workshops. The latter is a practical opportunity to further your professional skills. For example, the club go through a case analysis workshop in which you evaluate the effectiveness of your personal brand and how you market yourself. This is also good practice for students who want to work on their English diction and intonation. These are just some of the examples of where you can learn new things and add value to your career by joining a club or society.
2. Hult Women in Business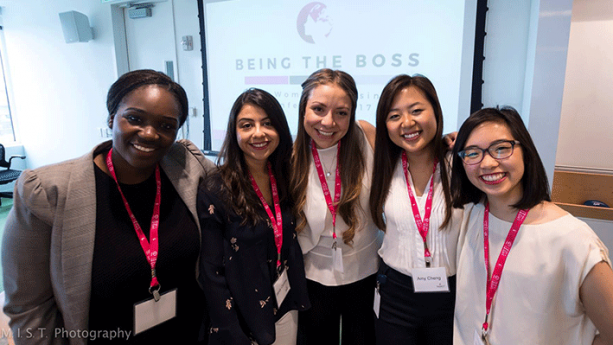 This club is fairly new to the Hult community but a very much needed addition. There are more and more women going to business schools nowadays to learn about how to elevate themselves into the leadership positions of companies. Hult Women in Business Club makes sure that each member is celebrated and learns how to fully appreciate themselves in business through mentorships, negotiation, and networking.
"If you're only going to Hult and going to class, it's a disservice. If you meet students in a different setting, it gives you the holistic Hult experience." – Chidimma Nwankwo, MIB
Hult Women in Business has taken Hult by storm. The successful Women in Business Conference was held last year and there are many more events to come! From the mentorship programs to networking, HWIB is designed to help women build confidence throughout their Hult journey and help them get to where they want to be in business. To quote the president of the Women in Business Club. "If you're only going to Hult and going to class, it's a disservice. If you meet students in a different setting, it gives you the holistic Hult experience." – Chidimma Nwankwo, MIB
3. Dance Club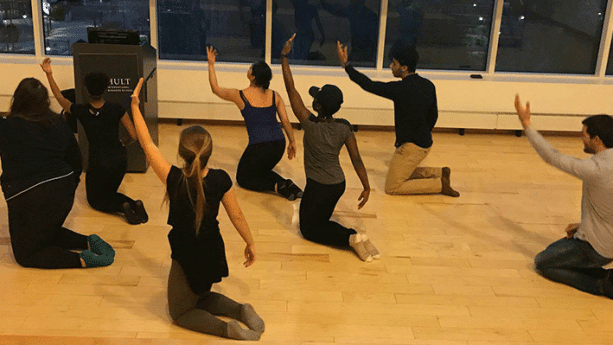 I'd like to share how this club has affected me and my own journey. The Hult Dance Club is as simple as it sounds: it's a club where people dance. But there is so much more to it. We learn a variety of dance genres from hip-hop to contemporary to classics. There is a lot that Dance Club can offer; you can increase your level of fitness as well as learning new dancing skills.
The big things that I have taken away from this community are the friendships and exposure to the world of dance. This club might not have a direct impact on my professional career, but it is a great way to unwind and I encourage my friends to share in my passion for dancing. It is an opportunity to get people together and learn to choreograph a routine in an hour. You manage to hit two birds with one stone during the process, you get a little exercise and some relaxation.
Everyone at Hult, or those thinking of joining our global school, should join something outside of the classroom. If you just go to class and never do anything else outside of that, your Hult experience would definitely be missing that extra something. Making friends can happen anywhere, but these clubs are where people can make friends with the same passions. They can help bring the best out of you, and support you in the future.
---
To find out more about our students hopes and dreams; fears and failures; lives and loves. Check out Hult's Global Generation page.
---

Elizabeth "Liz" Carey is an Masters in International Business student at the Hult Boston campus. She previously worked for Hult as an academic intern and has experience in educational marketing. Elizabeth, outside of Hult, is a Girl Scout for life who enjoys board games and anime. She also likes to travel and bake. Follow Liz's Hult experience through her Instagram.
Related posts