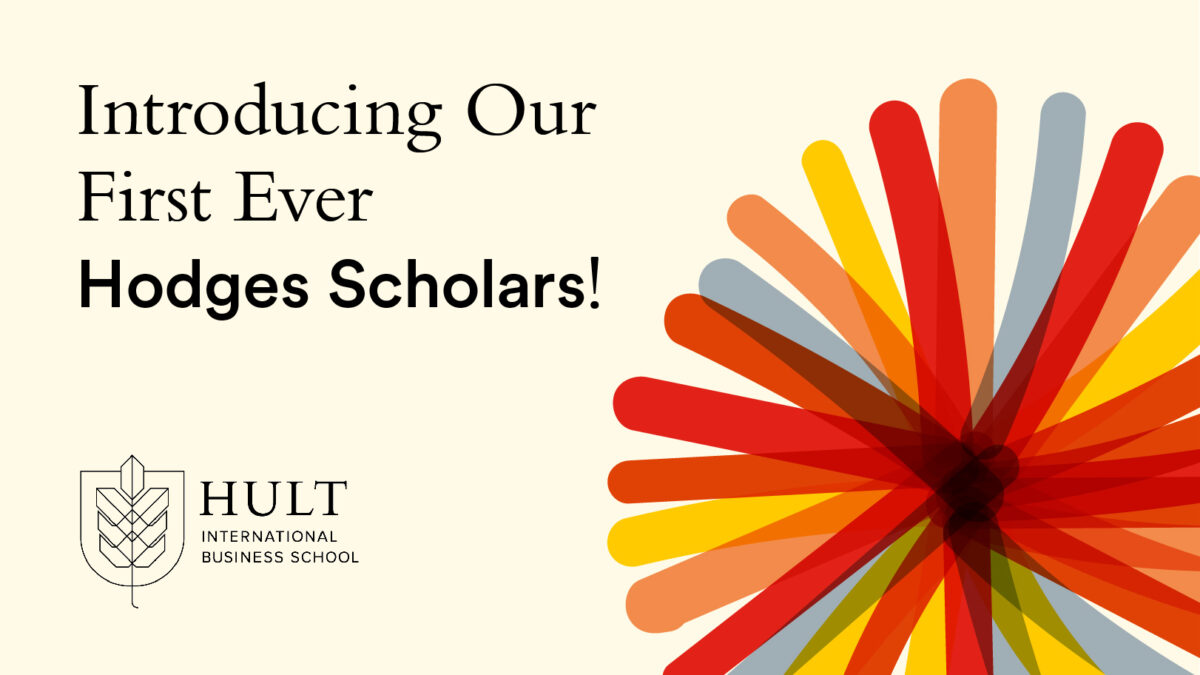 The Hodges Scholar Award is the highest recognition for academic merit at Hult International Business School and is given to students graduating in the top 1% of their class globally.
The award is named in honor of Dr. Stephen Hodges, who served as President of Hult from 2006 to 2022. Under his leadership, Hult became a global leader in business education, with over 4,000 students from more than 100 countries learning at campuses across three continents. Dr. Hodges's entrepreneurial spirit, belief in the power of practical learning, and commitment to academic rigor epitomized the Hult ethos.
This year, 19 students representing 14 different nationalities have been named in the inaugural Hodges Scholar cohort. Hult President, Dr. Matt Lilley, said "On behalf of everyone at Hult International Business School, congratulations to each of you on this outstanding academic achievement. I wish you continued success in your next chapters."
So, without any further ado, here they are—the Hult scholars Class of 2022!
Boston
Christina Mori, Canada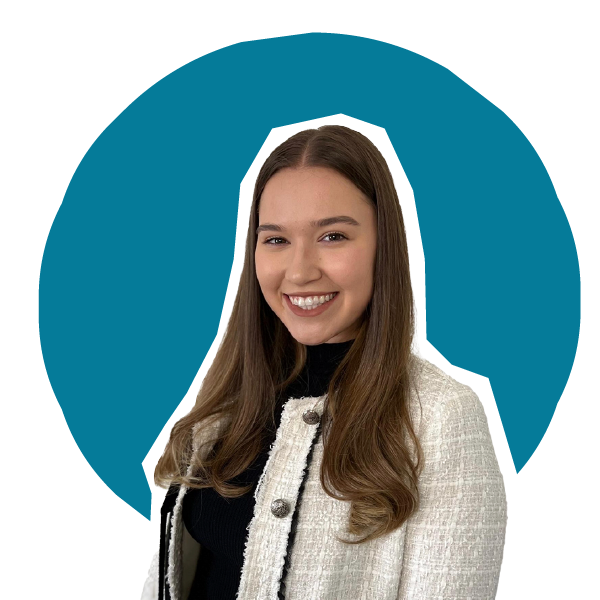 Master in International Business 
This past year, I had the privilege to study at Hult International Business School and earn my Master's in International Business. The journey, while not short of challenges and obstacles was also filled with incredible learning opportunities. The people and truly international culture are what made this experience unforgettable.  
More recently, I started a full-time position as a Marketing Specialist at a cybersecurity startup. My journey at Hult thoroughly prepared me to enter the workforce. When I graduated, I not only left with a degree and academic recognition—I left with some of the most valuable tools, mindset, and network to allow me to pursue and achieve my loftiest goals. 
Anna Cornelia Gürtler, Germany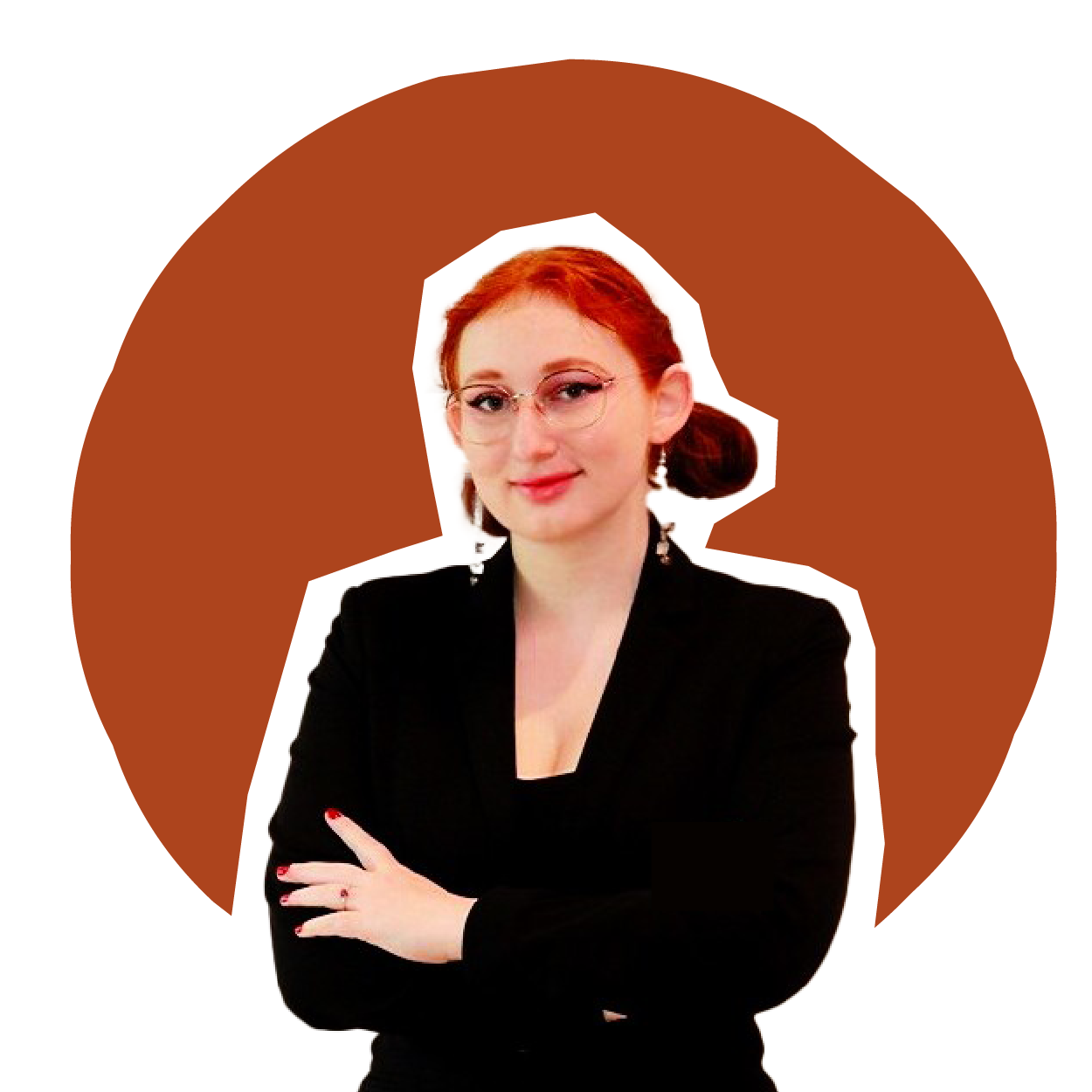 Bachelor of Business Administration
Having grown up in a small town in Germany, I soon developed the dream to go abroad and expand my horizons. During my studies at Hult, I took on several leadership roles for several clubs and societies, while also being able to gain experience in human resources through internships at UNWRA, an agency of the United Nations, and InstaHub, a sustainability start-up. 
After graduating with my Bachelor's in Business Administration, with a major in Management and a minor in Psychology, my goal is to further expand my experience in human resources and gain more education and insight into psychology, since my dream career is being a counselor at businesses, or potentially even schools.  
Katharina Schild, Germany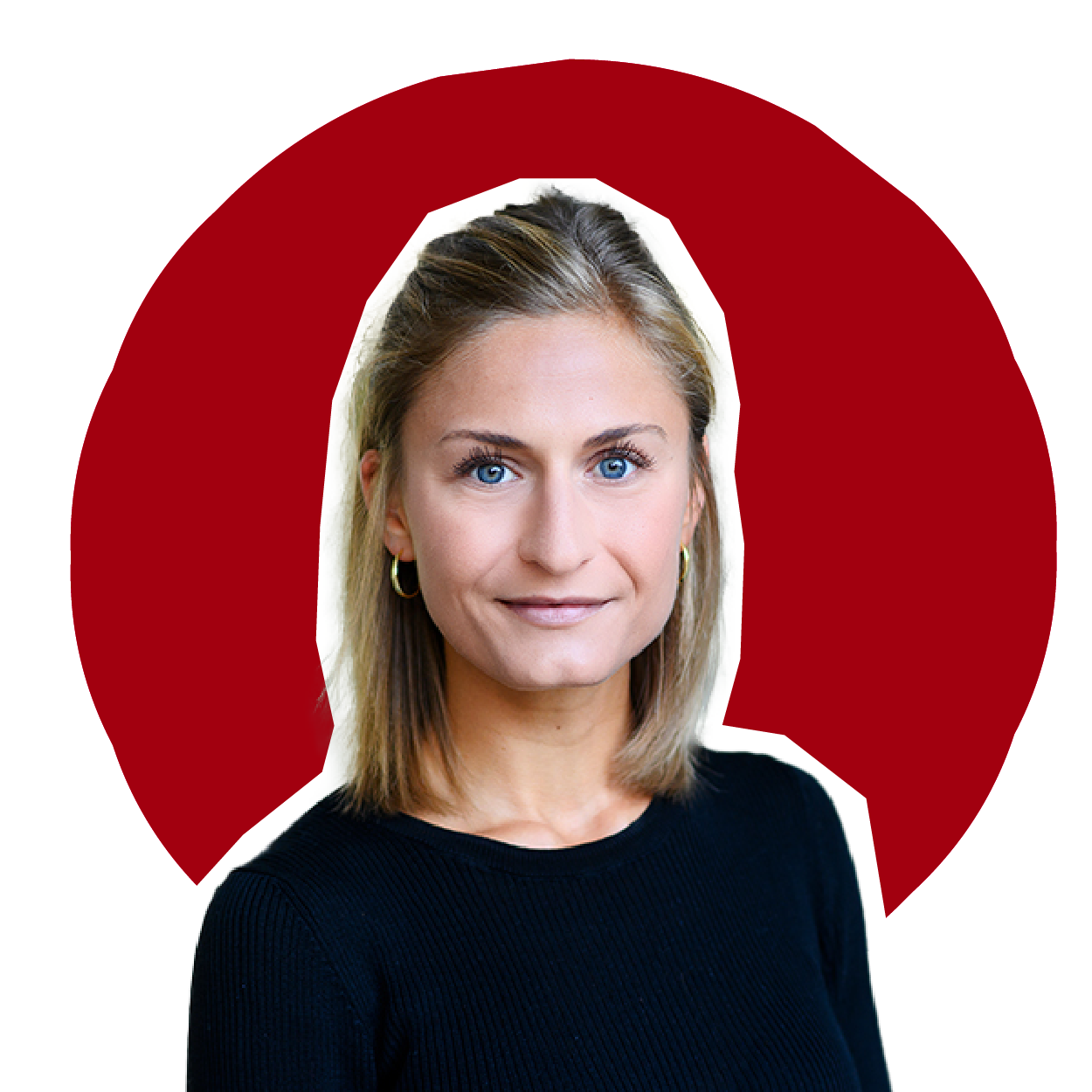 Master of Business Administration
Before heading to Boston, I served as Vice President of Strategy for the German media conglomerate ProSiebenSat.1 in Munich where my responsibilities included strategic planning, identification, and delivery of short and long-term growth initiatives, goal setting for investment, and content strategies. 
I've got a profound enthusiasm for innovative ventures and sustainable investing and recognizing the role of business in society and am passionate about making an impact, driving sustainable change and opportunities for growth. After completing my accelerated dual degree in Finance, I plan to pursue a career in venture capital. 
Philipp Adolf Schudt, Brazil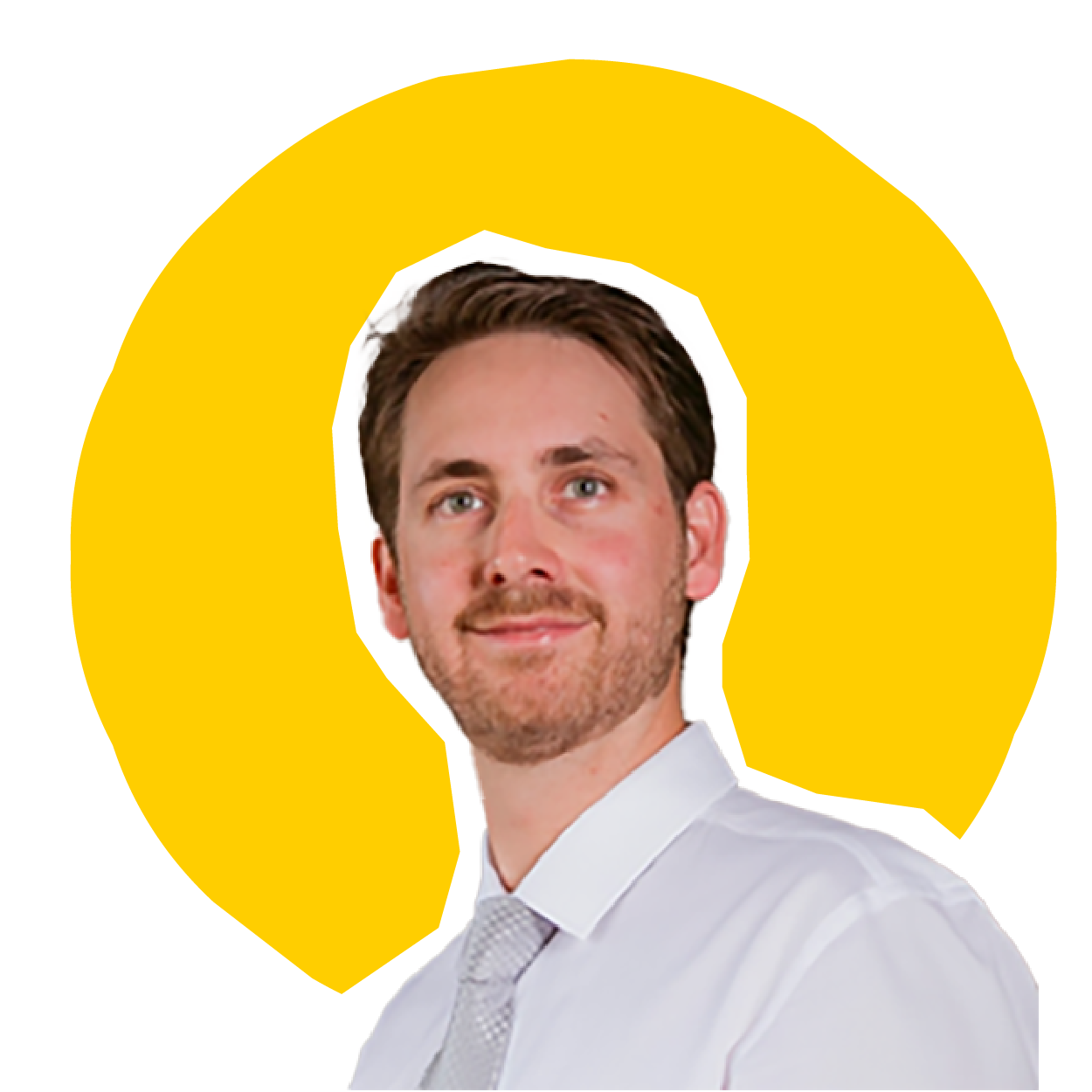 Master of Business Administration
Born and raised in Brazil, the son of German immigrants, I had the privilege to grow up on a farm, where I developed an interest and passion for agribusiness. After graduating with a degree in Business Administration, I worked for 12 years for Syngenta Group in Brazil, holding roles in Strategy, Product, and Crop Management.
In the Fall of 2021 I started my MBA, where, among many learnings, I want to highlight working in a multicultural environment, which helped me to further develop my leadership and team working skills. Going forward, my goal is to establish a new business unit for my family business in the Pine Chemicals Market.
Marcello Ferrari, Italy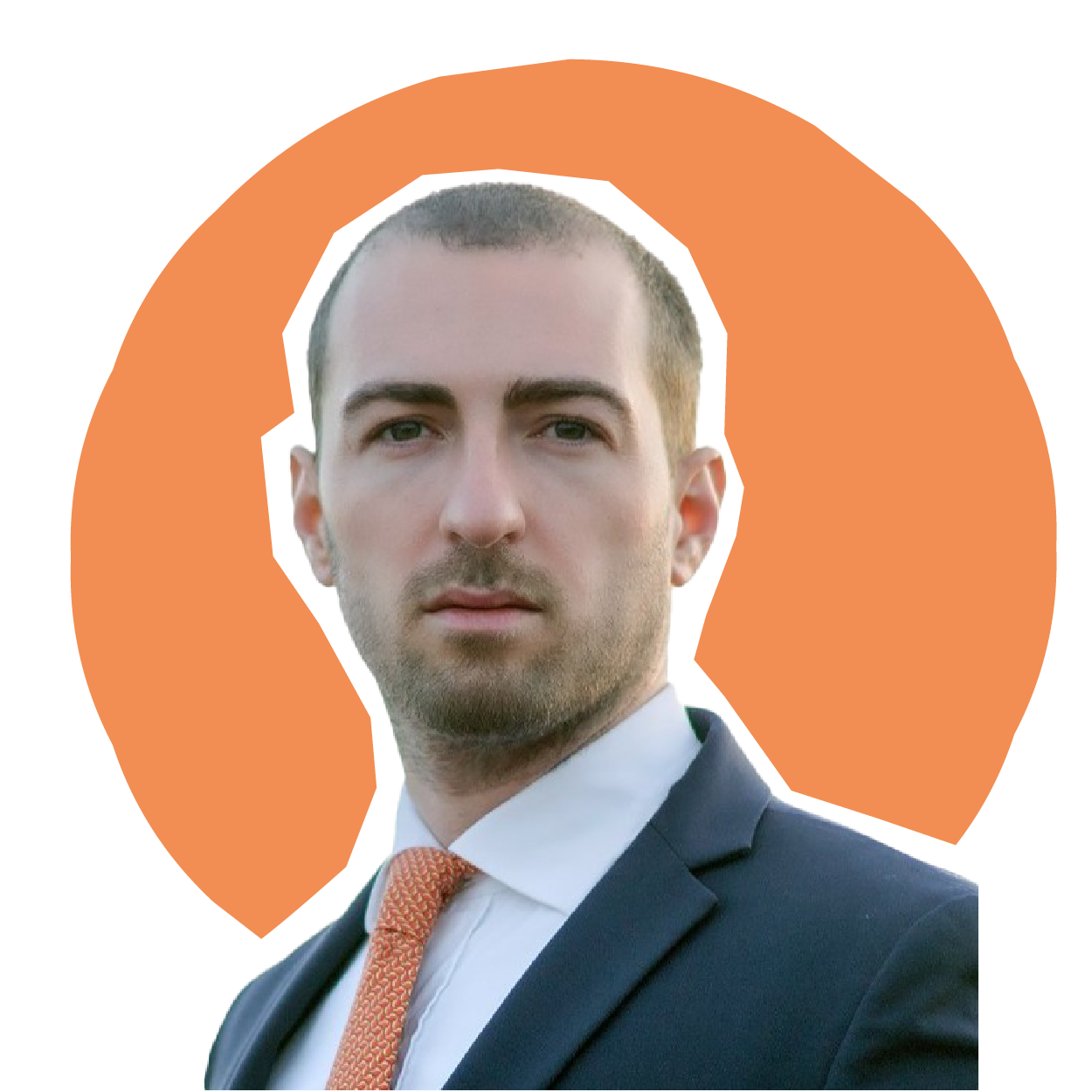 Master of Business Administration
The MBA at Hult allowed me to work and discuss with people of many nationalities with different technical, social, and cultural backgrounds. This challenge allowed me to broaden my horizons, gaining new perspectives and shedding new light on my earlier experience. 
I will soon start a second Master's in Finance at Hult. The goal is to deepen my knowledge of corporate finance from the US perspective, which is undoubtedly more dynamic than the European one. 
Tim Bastian, Germany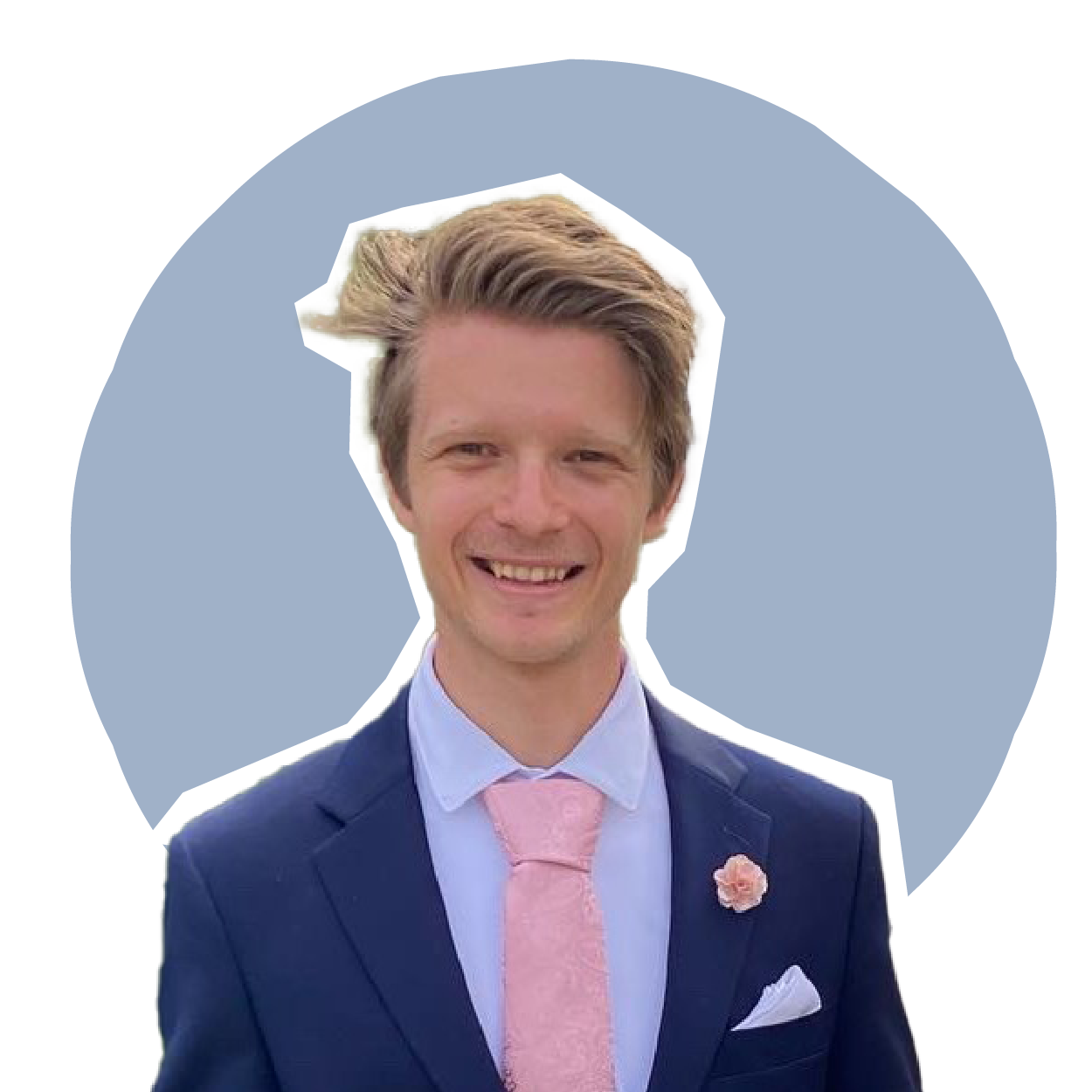 Master of Science in Business Analytics
I graduated from Technical University Berlin, Germany with a Bachelor's in Business Mathematics. As I was always interested in coding, I decided to pursue a Masters's in Business Analytics at Hult. I'm highly interested in financial markets and trading and am starting my professional career as a Quantitative Analyst at Morningstar. My time at Hult helped me to become a better team player and learn a lot about diverse cultures. I learned a lot about myself and gained a lot of skills, be it professional or personal. Learning and growing should never stop! 
Dmitrii Aleshin, Russia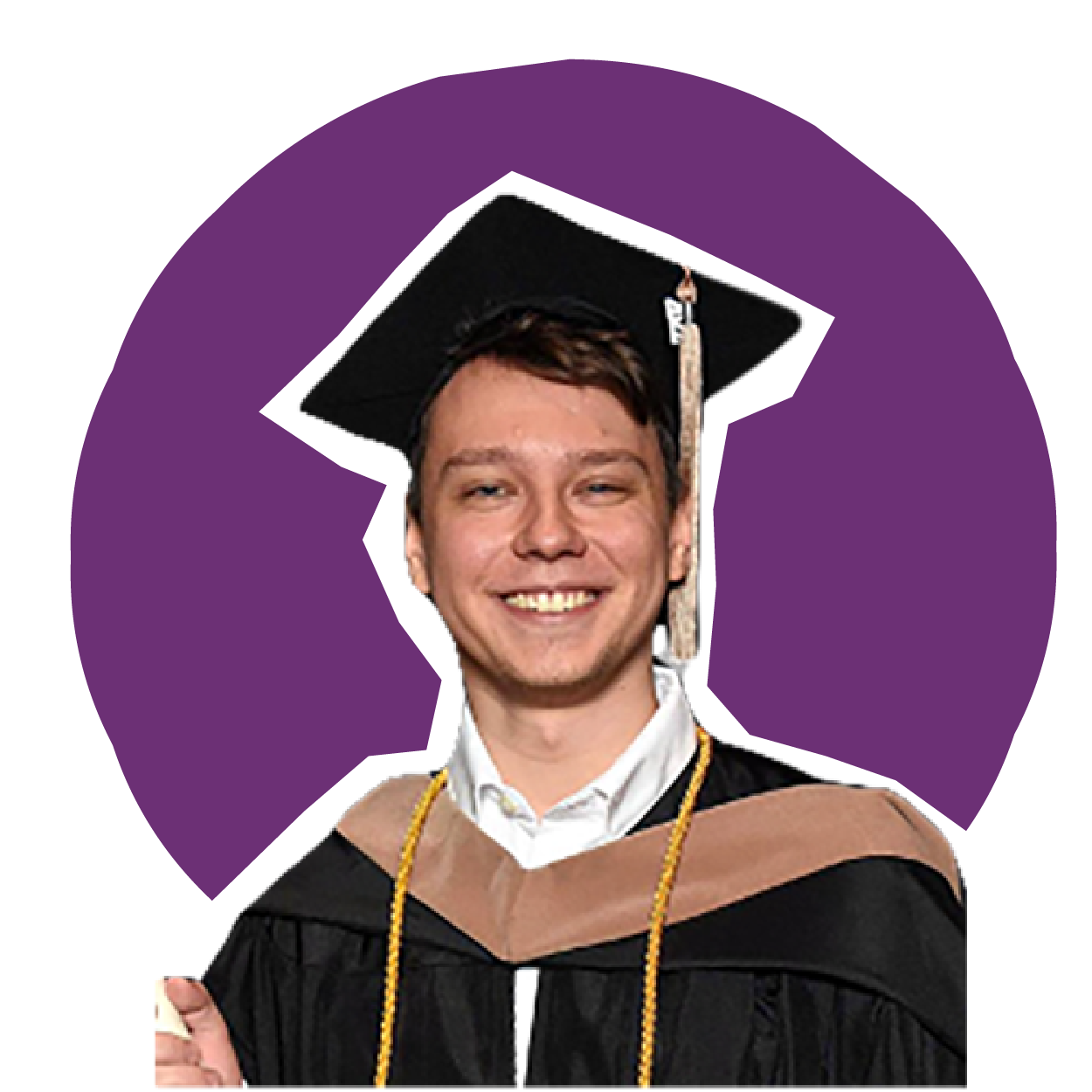 Master of Business Analytics  
As a Moscow native, I have been looking for something more all my adult life—I changed five schools and studied at three universities worldwide in four academic programs – in Russia, Spain, and the US. To be honest, I've always been looking for something challenging, something far beyond "impossible", and Hult is no exception. The educational program was just the tip of the iceberg, behind which lay joy and fear, sleepless nights, and the delight of helping other people. 
This is just the beginning of my journey, and I am eternally grateful to Hult for this journey. I'm always open to new opportunities and contacts, so if you ever see me, feel free to come up and say hey! 
Hidayatullah Hidaning Buwono, Indonesia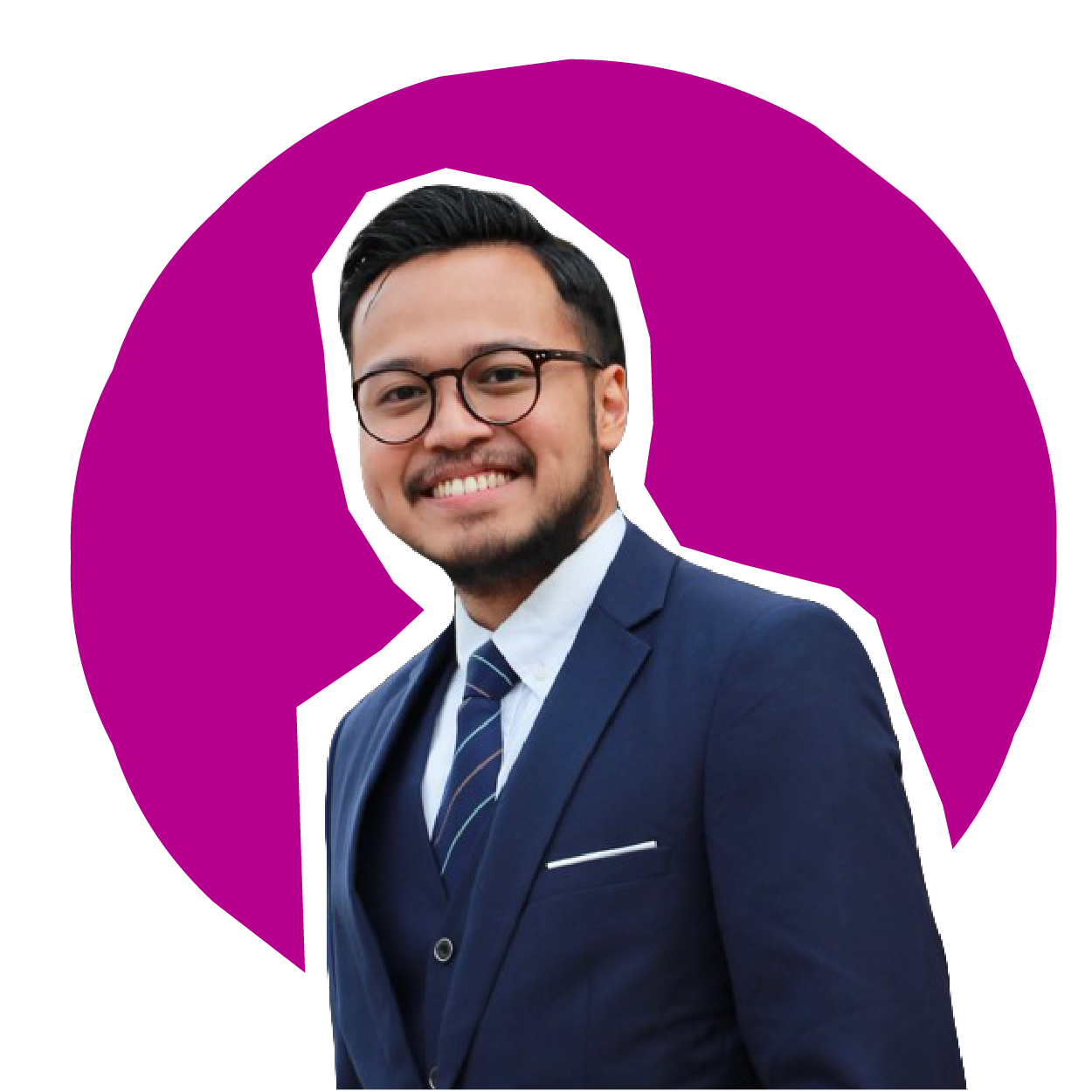 Master of Finance 
Since adolescence, my passion for finance has grown, and my desire to work in the financial industry has brought me to join PT. Bank Negara Indonesia (Persero) TBK—a state-owned bank ranked 1,153 in The Forbes Global 2000 in 2022. I have worked there for more than nine years, and I spent the last two years becoming Chief of Staff to The Vice President Director. 
To enrich my knowledge about finance and expose myself to an international holistic perspective, I had the opportunity to pursue a Master's in Finance at Hult International Business School. Based on my experience, Hult did hone not only the financial concepts and a growth mindset but also professionalism and integrity in all global practices. 
Daniela Concheso Giron, Guatemala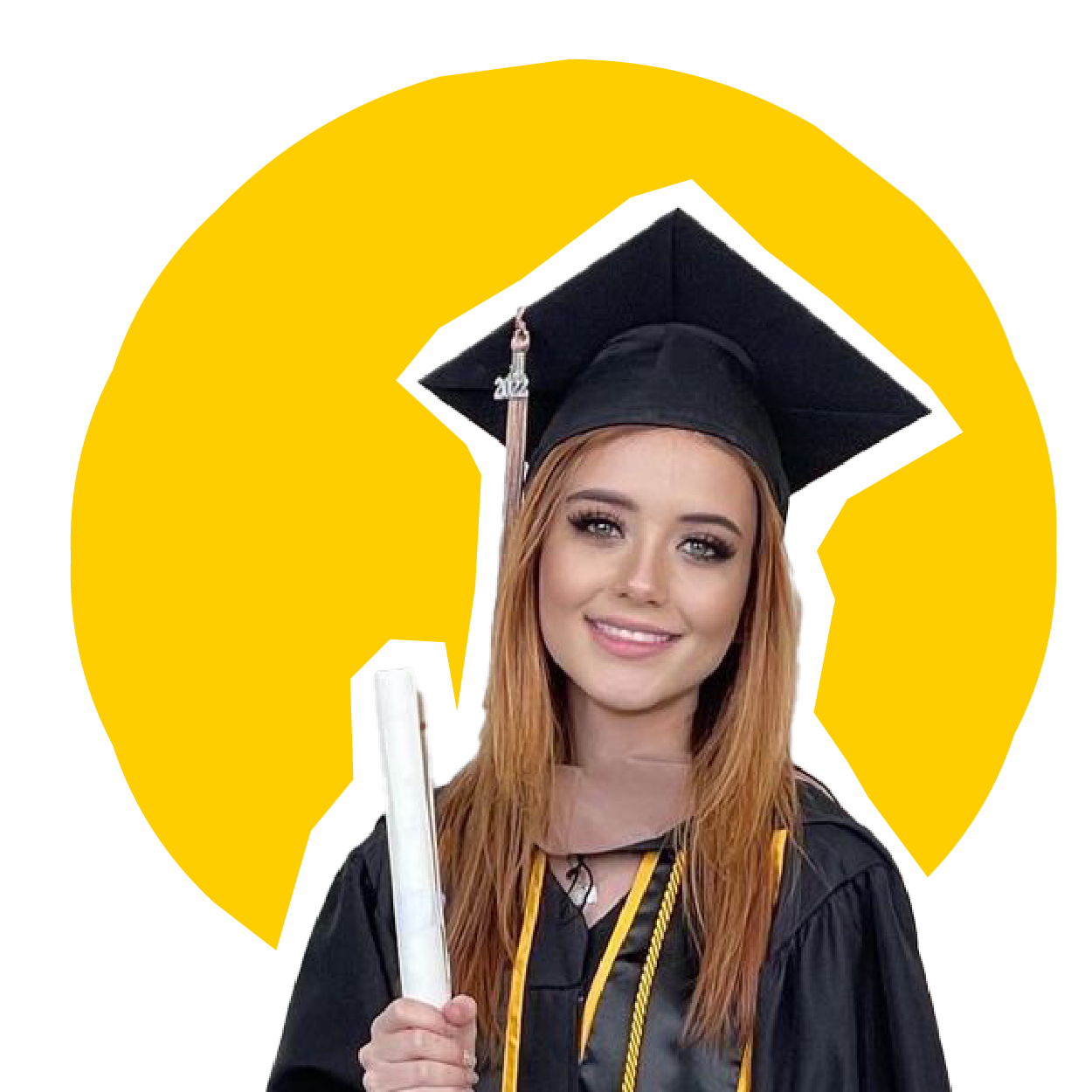 Master of International Marketing
I graduated as a Business Engineer with a minor in Operation Management from Universidad Francisco Marroquin in 2019. After that, I worked in the finance department of the multinational company Colgate Palmolive from 2019 to 2021. That same year I decided to attend Hult Business School in Boston to get my Master's in International Marketing. 
 At Hult I had the opportunity to expand my horizons not only in an academic or professional aspect but also in a personal and social way, creating unique meaningful bonds with persons from all around the world. Now I've graduated, I am looking forward to expanding my professional career and being able to apply all my recently acquired knowledge to real-life situations. 
Stine Wincentsen, Denmark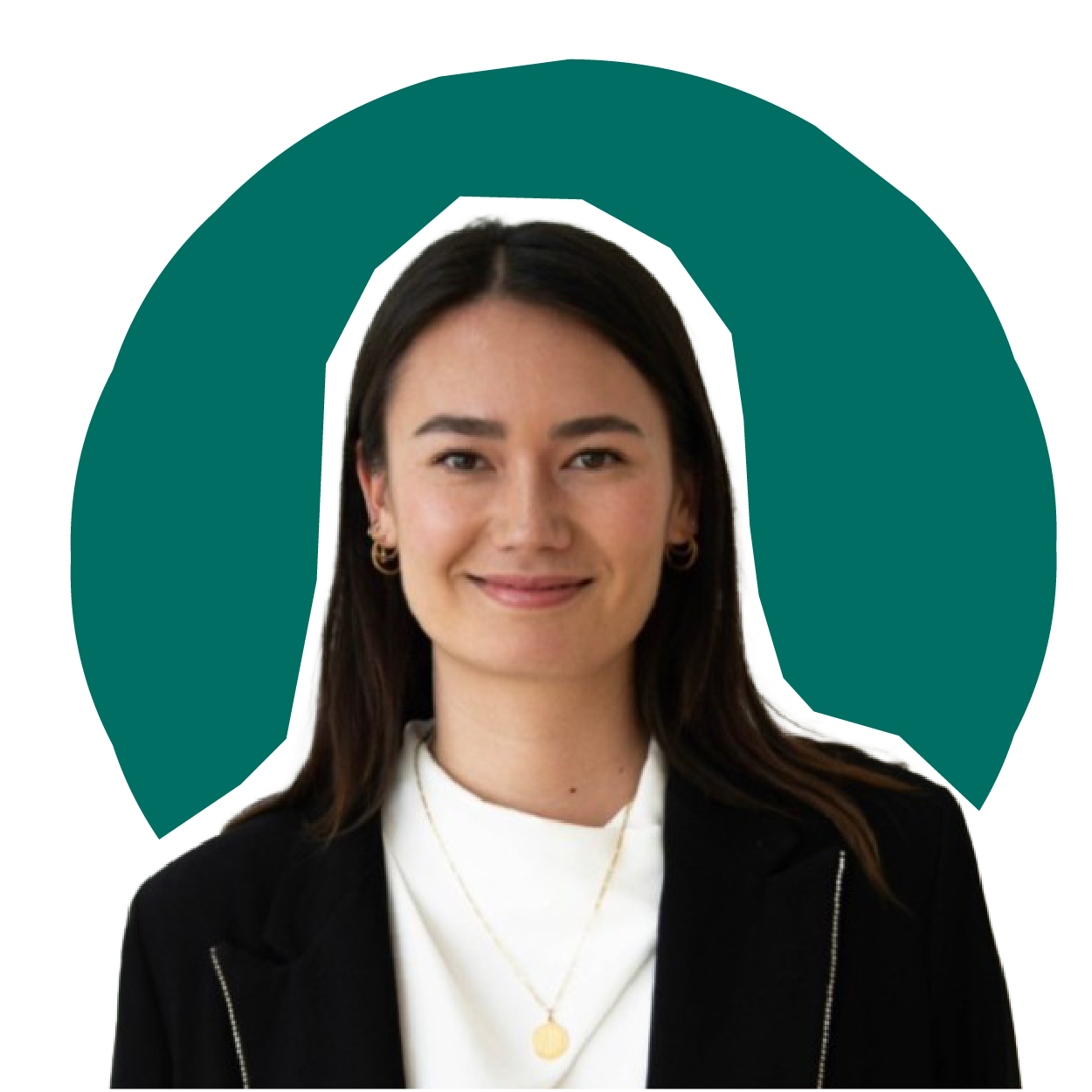 Master of International Marketing
Growing up in a multicultural family, being half Danish and half Singaporean, I have always been interested in people and exploring other cultures. Therefore, as part of my Bachelor's in Communication and Digital Media, I was fortunate to study a semester abroad at San Diego State University, California. After, I took an internship at the Danish fashion brand Stine Goya leading to one year of full-time employment in their PR and Marketing department.  
Striving to become more specified, I started my master's in International Marketing program at Hult International Business School in Boston. Here I had the opportunity to work with companies and leading experts. As I continue my studies with a dual degree in Business Analytics, I look forward to being challenged in exciting new ways. 
London PG
Thomas Faust, Germany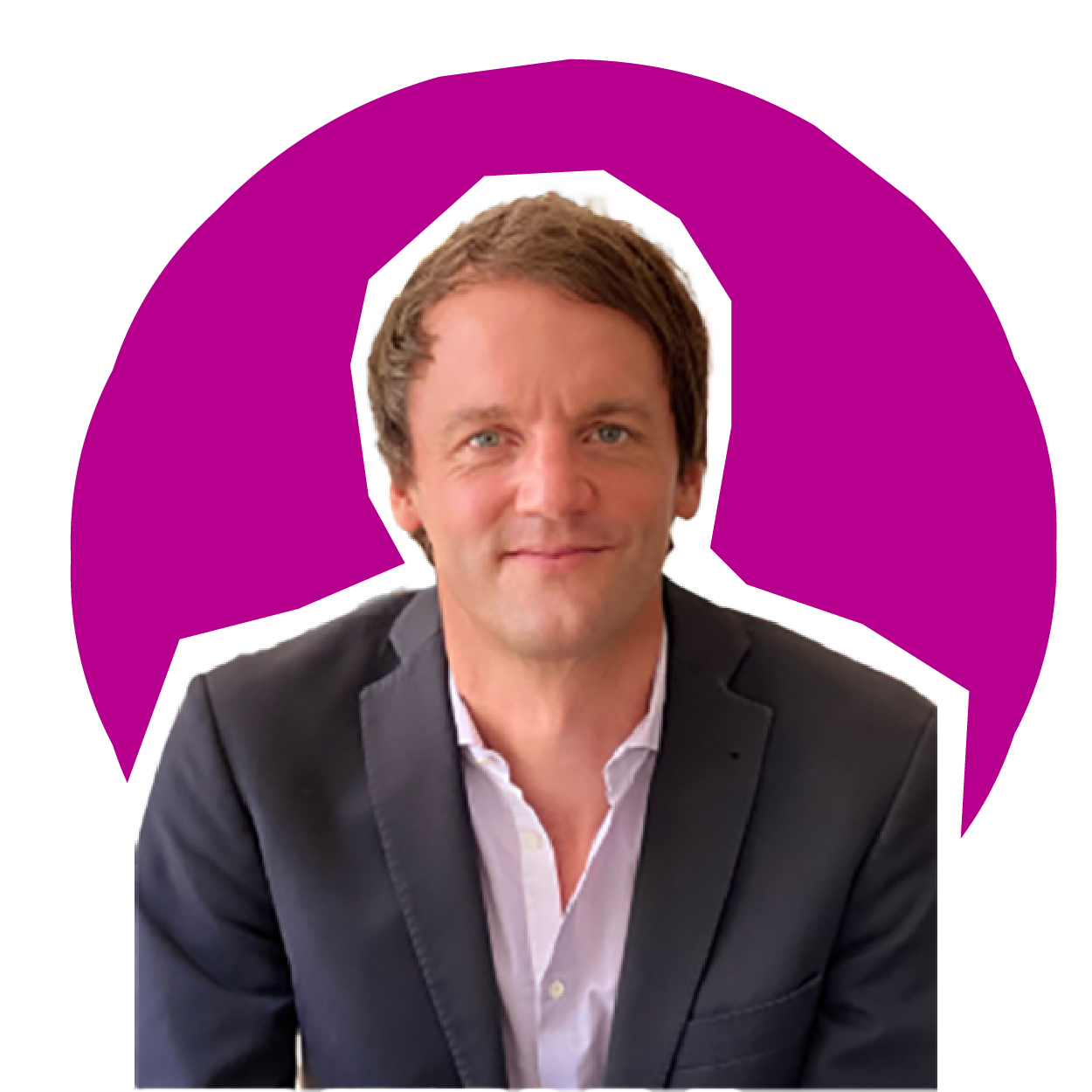 Master of Business Administration
I am a proud father of two boys and together with my wife Maike we live as a family in Germany. During my 20+ year career, I have assumed various financial responsibilities in the international FMCG industry—such as accounting and taxes, ERP projects, performance management, corporate finance, and governance projects.  
My personal Hult experience was primarily affected by true diversity, working in great teams, and stepping out of my comfort zone. Diversity in where we come from, how we approach challenges, the priorities we set, what we laugh and worry about—and the amount of coffee we drink! 
Simran Cashmyra Gopee, Mauritius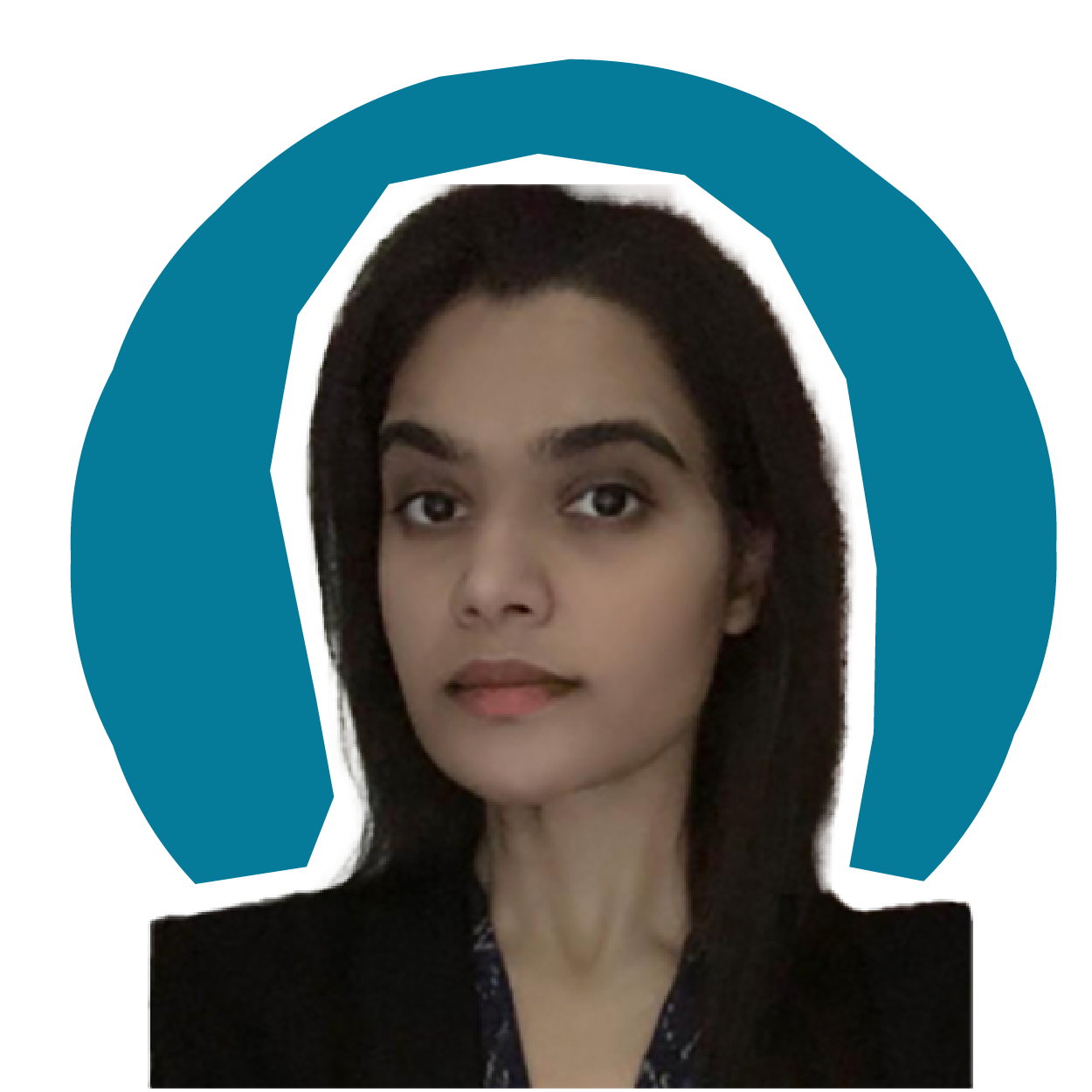 Master of International Business
Growing up in Mauritius, I have always had high aspirations of pursuing further studies in the UK.  I graduated from the University of Warwick in 2020 with a Bachelor's in Economics.  
After being awarded the Hult International Business School- Women in Business scholarship in 2020, I decided to pursue my master's degree in International Business, specializing in Finance. The enriching learning journey from acclaimed and distinguished professors and the opportunity to study in the vibrant cosmopolitan city of London have marked my experience at Hult.  
I have ambitions of having a successful career path in the banking sector in Mauritius, more specifically, in the investment banking and capital markets field. 
San Fransisco 
Katarina Djuric, United Kingdom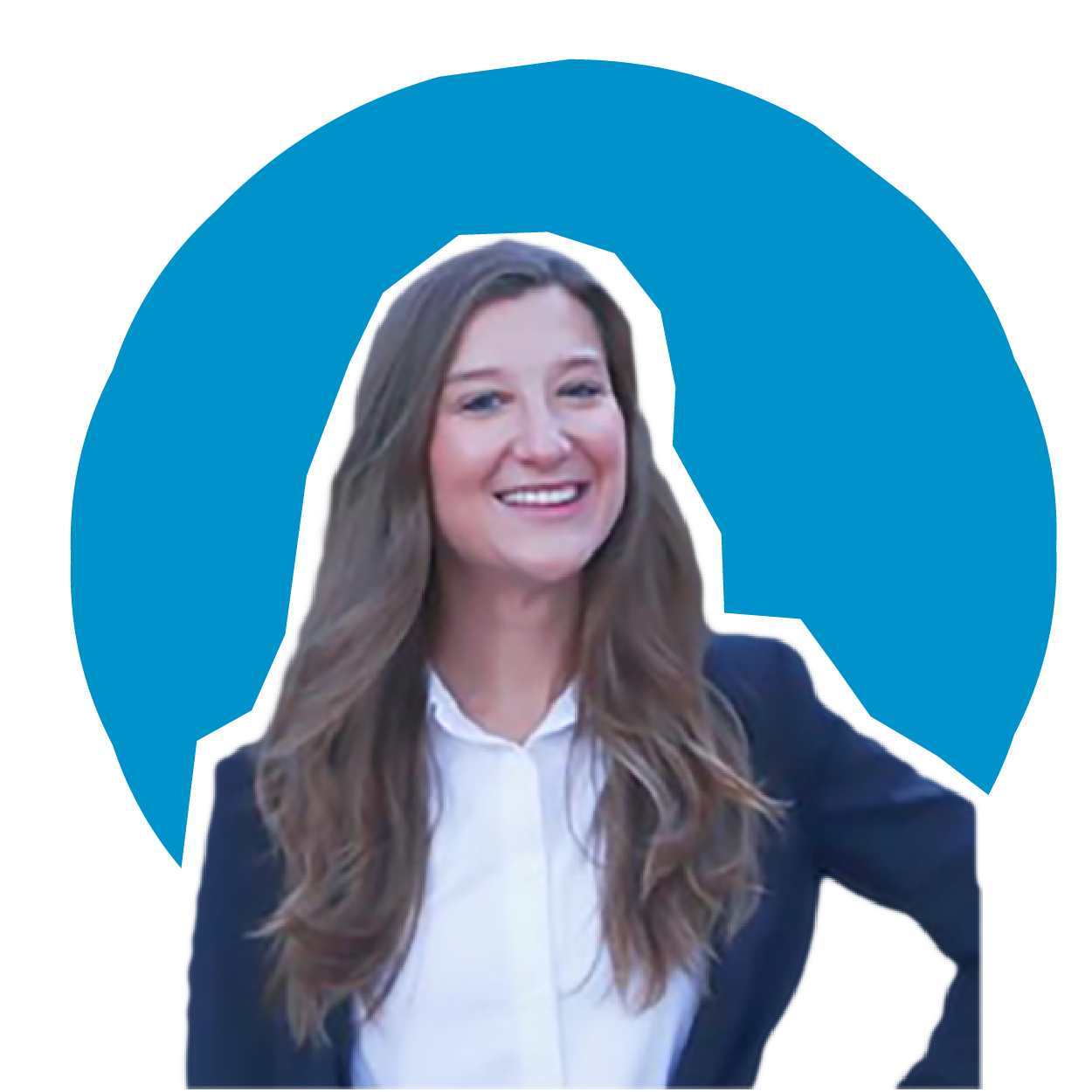 Master of Business Administration
My international background has given me a love for traveling and meant that I was always looking to live and work in different cities. My background has been in marketing across nearly all marketing disciplines, and I have worked on both the client-side and agency side as a consultant.  
I have predominately been focused on the financial services industry, but I aspire to move towards brands that are more aligned with my lifestyles such as sporting goods, fashion, and equipment. I aim to be in a strategic role that will allow me to both plans and execute events and campaigns, whilst coming up with innovative and creative ways to foster growth at the organization. 
Carolina Guedez Mozur, Venezuela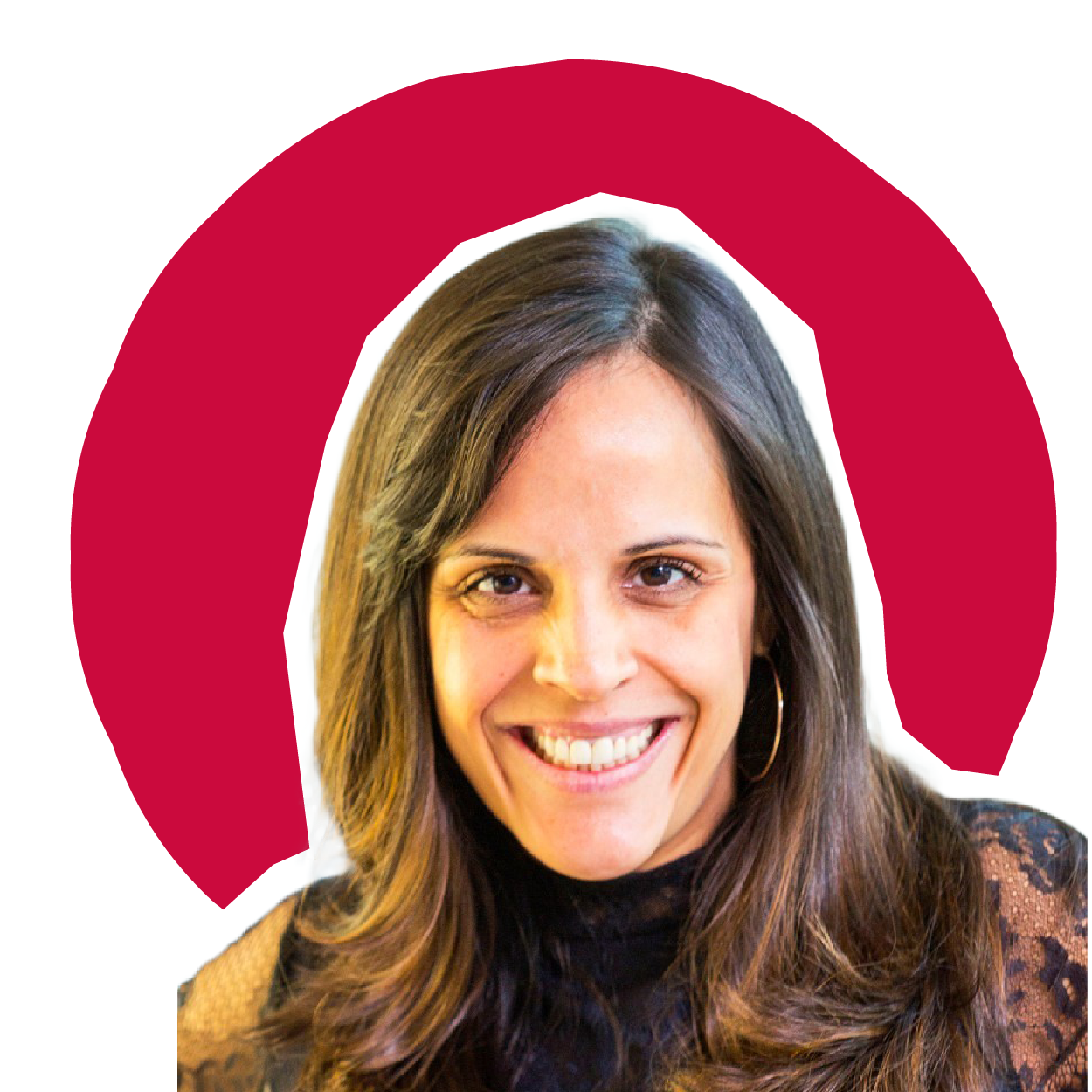 Master of Business Administration
I graduated as a Biologist and completed a Master's in Environmental Sustainability before pivoting my professional career to finance where I have had the opportunity to work in dissimilar roles, countries, and companies.  
I joined Hult knowing I would probably be the oldest in my cohort, but that didn't stop me. On the contrary, it allowed me to really value my time there and to get the best out of connecting my experience with contemporary trends, cultures, generations, and points of view. Hult allowed me to expand my network and fall in love with San Francisco, the city where I hope to spend many more years. 
Linda Marie Webb, South Africa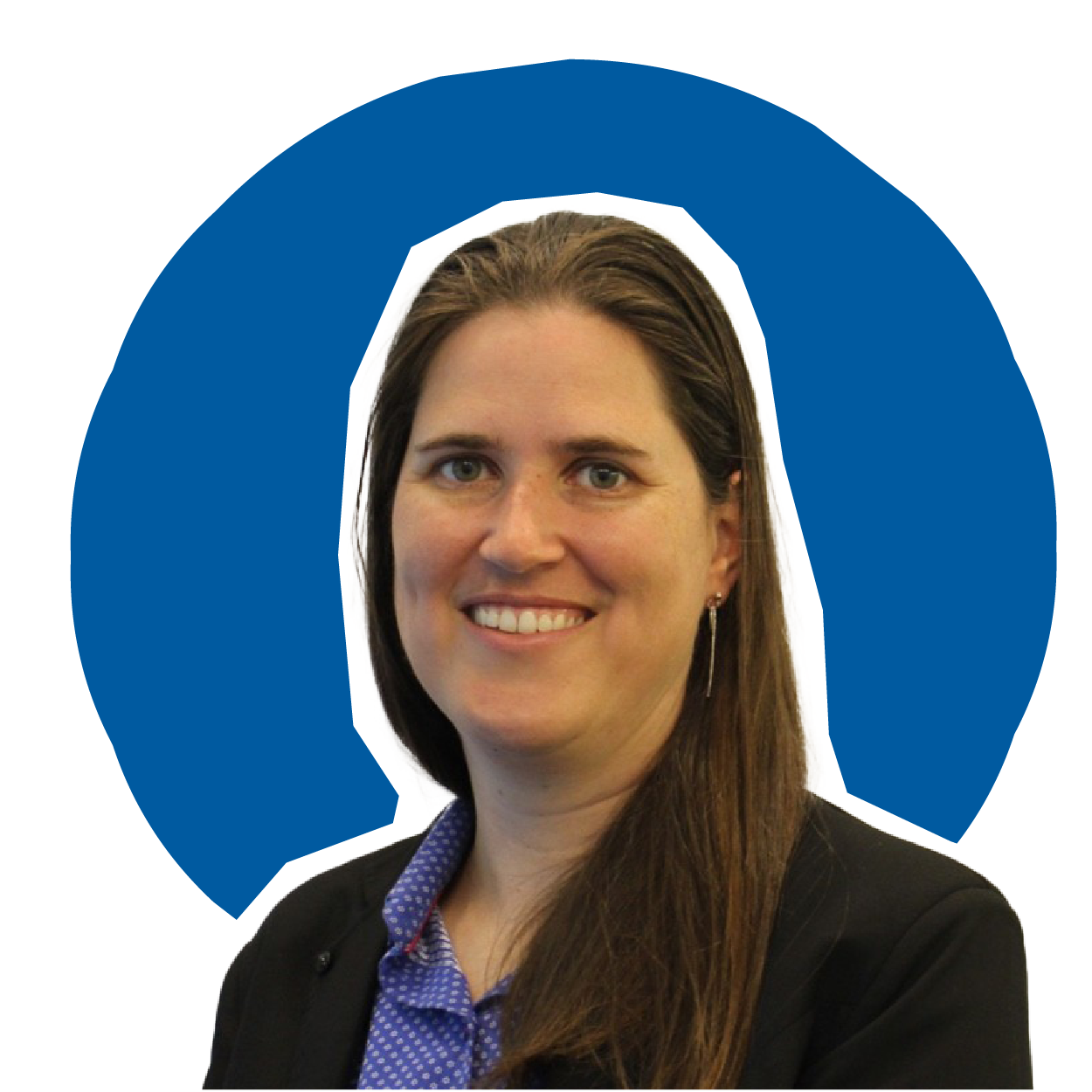 Master of Business Analytics
I am a Fellow of the Actuarial Society of South Africa and the Institute and Faculty of Actuaries (UK). I've also worked at EY, NMG Consultants and Actuaries, Cadiant Partners, and Alexander Forbes Health (now AlexForbes) in South Africa as a consulting actuary, primarily focussing on health care. After discovering a passion for data analytics, I took the opportunity to pursue a Master's in Business Analytics at Hult International Business School in San Francisco in 2022. Now that I've graduated, I am looking forward to combining prior work experience with my new skills to identify problems and find solutions that work to help all the stakeholders involved.  
Riccardo Perez, Italy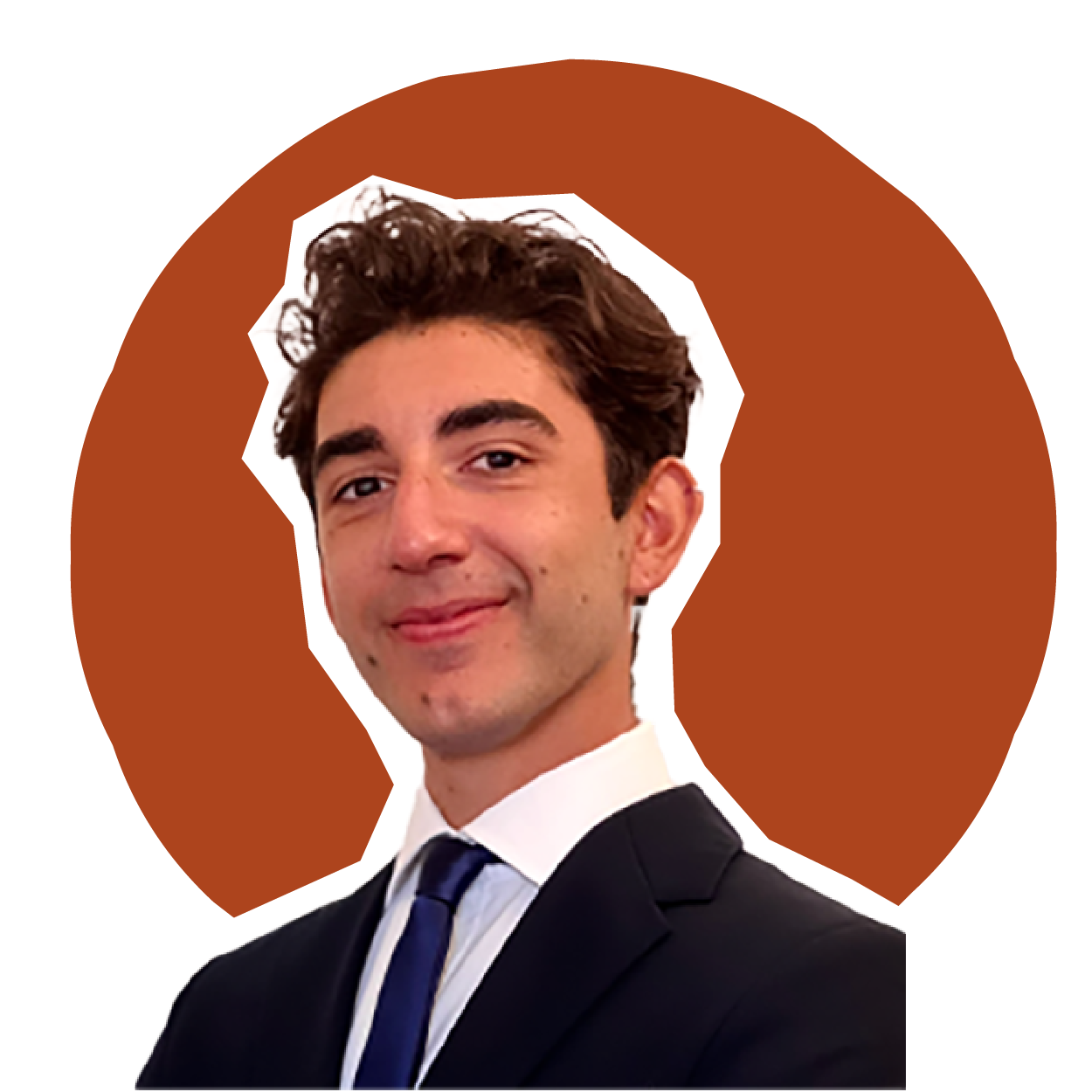 Master of International Business
I began my career as a Sales and Customer Service Intern for EF Education First, building sales, business development, and customer management skills. I am currently studying and working as Operations Intern for Hult International Business School.  
I pursued my passion for cinema by working for 3 years as a Social Media Manager, Administrative Assistant, and ultimately President of the SmartMovie Association while in Milan.  
This fall I'll return to Hult and complete my second Master's in Business Analytics. With this knowledge and skills, I plan to apply them to my passion for cinema and find work in the industry.   
London UG
Sunniva Selmer Reinertsen, Norway
Bachelor of Business Administration
At Hult, I majored in General Business with a minor in Management. This allowed me to nurture my love for learning by exploring a variety of interesting courses, including design, programming, and human rights studies. 
After completing my undergraduate degree, I am now furthering my studies with a Master's in the Theory and Practice of Human Rights at the University of Oslo's Faculty of Law. Here, I hope to learn more about international law, particularly regarding the environment, to ultimately negotiate international environmental deals and treaties. 
Zachary Benetatos, Greece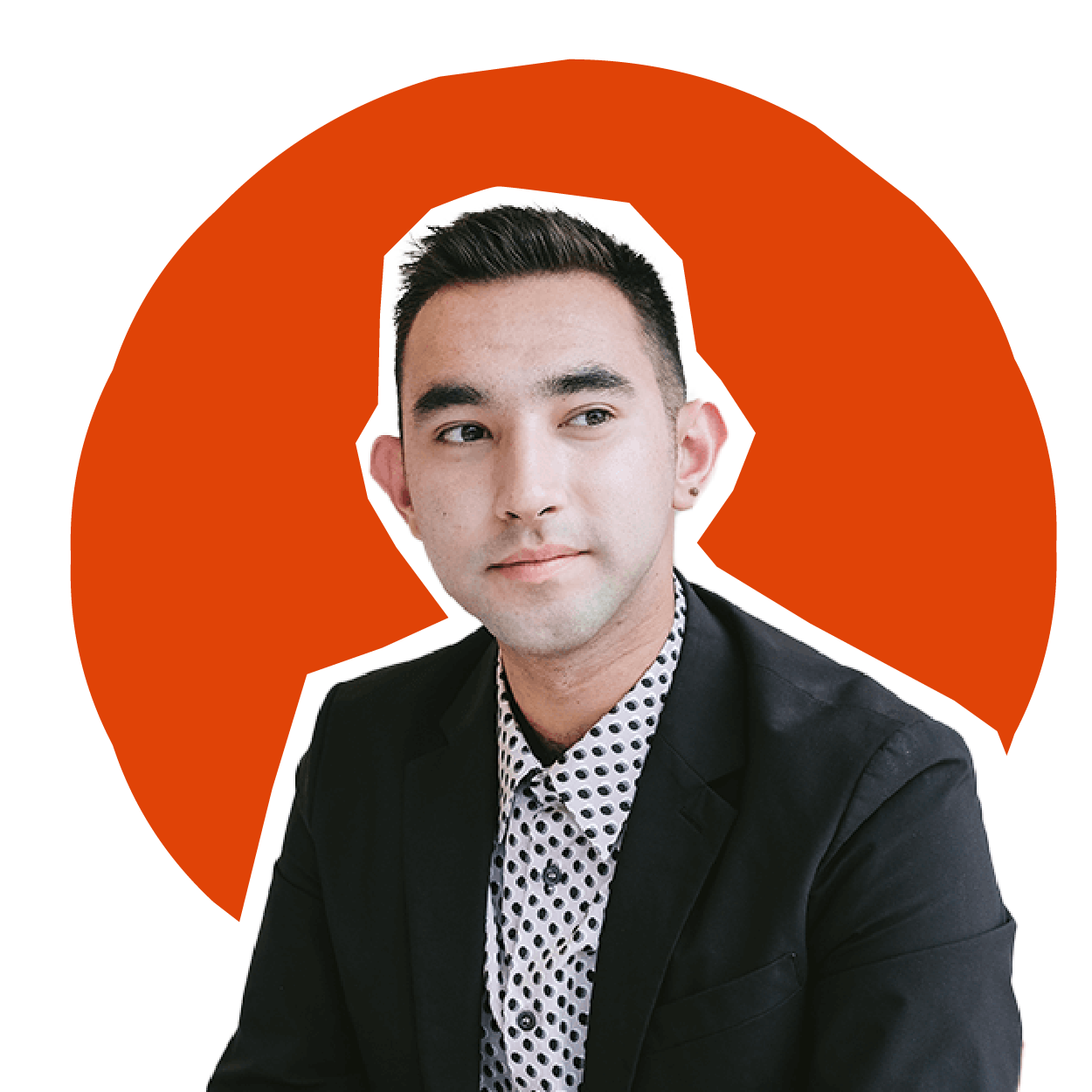 Bachelor of Business Administration
In 2018, I co-founded a social enterprise in India that upskilled youth to provide them access to meaningful jobs. Upon returning to London, I then became the president of Hult's Social Entrepreneurship Society, which has connected students, industry experts, and community-based entrepreneurs to projects across Thailand (2020) and Egypt (2022).  
Now, I pursue a Master of International Affairs at Columbia University in hopes of one day designing global partnerships and programs that provide strategic support for businesses to benefit from international trade and investment. As a Hodges Scholar, I aim to harness the power of entrepreneurship and economic development objectives together to build an impact accelerator.  
Alexander Niehaus, Germany/Italy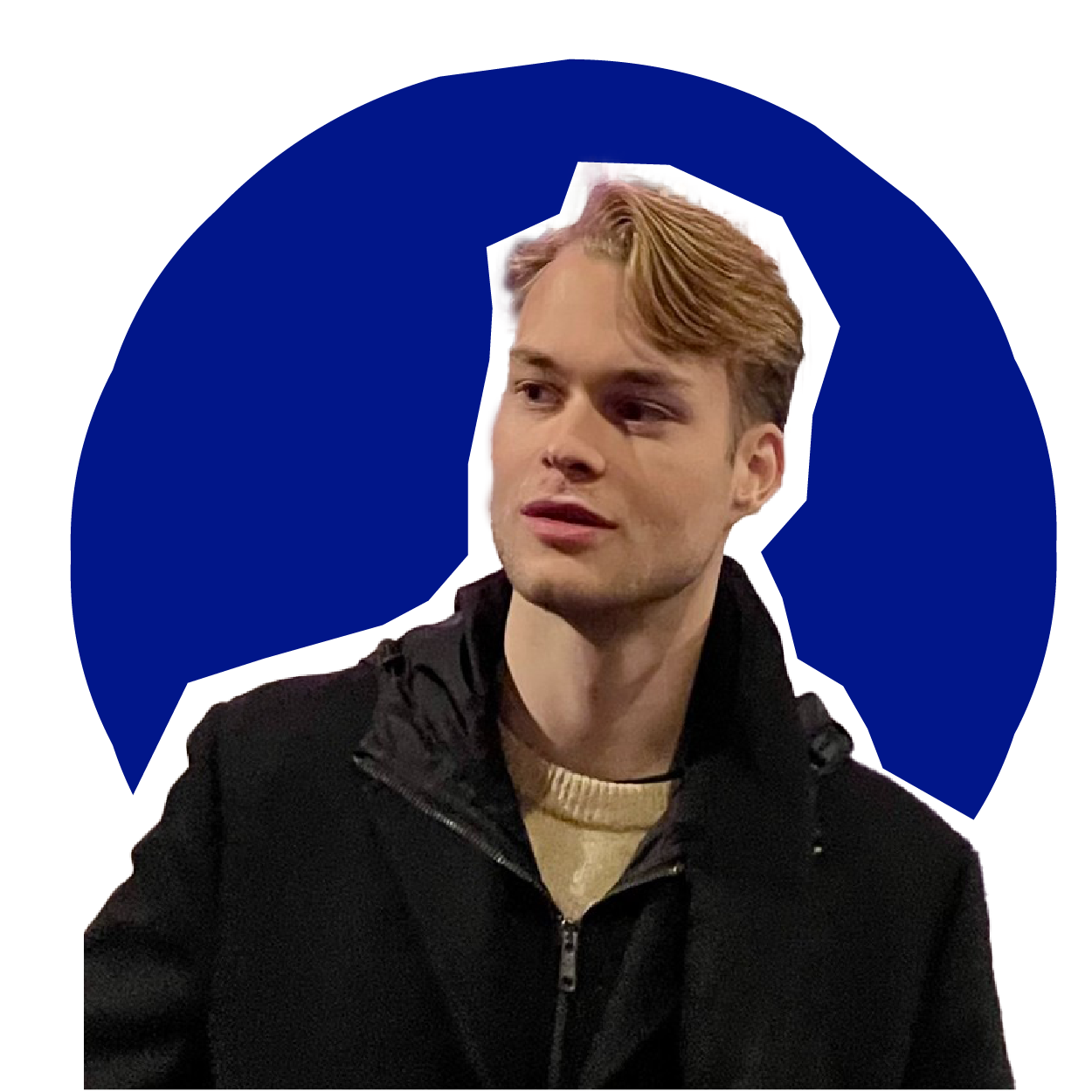 Bachelor of Business Administration
I'm originally half-Italian and half-German, but I've been lucky enough to immerse myself in cultures from all over the world. Going to Hult allowed me to pursue my passion for technology from a strategic angle and elevated my cultural quotient. I am currently interested and working in companies that build net-positive effects for the future. A massive thank you to everyone that made my experience truly life-changing! 
---
About Hult
More than a non-profit business school, Hult International Business School is a dynamic multicultural community that educates, inspires, and connects some of the world's most forward-thinking business talent. We flip the traditional approach to education by using learning-by-doing experiences to give learners the knowledge and skills to become exceptional business leaders and entrepreneurs.
We exist to create a better future for all by inspiring and challenging our community to make an impact that matters. Triple-accredited and ranked by the Financial Times, Economist, Forbes, and Bloomberg Businessweek, we offer practical undergraduate, graduate, and executive education programs across our global locations in 5 cities across 3 continents.
Founded by one of Europe's most successful entrepreneurs, Bertil Hult, we believe that theory is good, but the practice is better. This belief goes far beyond an educational philosophy; it is the guiding force behind every program we provide, every course we create, every class we run. We are the business school for those made to do.
Related posts