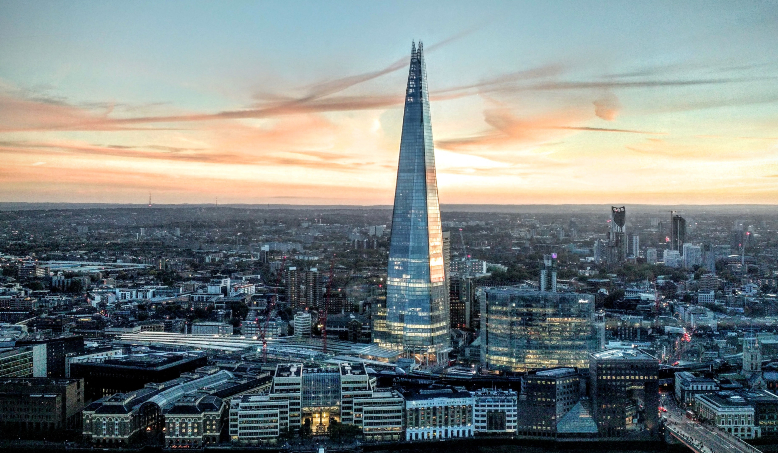 Hult's Undergrad Home Campuses: Your Travel Guide

Maria Susana Castellanos, 2 years ago
6 min

read
Boston and London are amazing cities both filled with diversity and history that make them the perfect places to call home for your undergraduate degree.  There is plenty to see in both of these places; here is a little guide of the spots you should check out during your time at Hult.
London
History is everywhere you look when you walk around the city. Every building you see has a story to tell. One of the best ways to explore the city is to join field trips, for example, 'London: the history of a business city'. You can walk around with your friends and classmates while getting a guided tour by your very own professor. These are some of the landmarks we visited:
The Great Fire of London monument
Situated right in front of Monument station, this landmark has many different fun facts about it like, its height or background.
Located within walking distance or a short bus ride from campus, the Royal Exchange is next to the Bank of England. It is a beautiful building, home to none other than the first public toilet in the City of London.
On top of a hill, it is the place where time begins. I recommend visiting the park around sunset for the best views!
One of the best ways to know the city is to walk it! If you are unsure where to go, following the Thames Path is a perfect place to start.
Go back in time to the beginning of the city and walk your way through the centuries and decades to see how London became what it is today. From the age of corsets to the groovy '80s, this museum gives you an in-depth look at how the city has grown and transformed.
Museum of London at Docklands
The museum at Docklands shows you the history of the port city, where goods were traded, and the growth that happened as a result of its commercial activities. It is also located next to Canary Wharf—another beautiful location on the outskirts of the city.
Parks and places of interest
London allows you to take a break from the constant movement of the metropolis by finding parks and beautiful places all around the city.
Next to Buckingham Palace, St. James's Park is the perfect place to sit on a (rare) sunny afternoon in London. Next to Westminster Abbey and Parliament, there is plenty to see when you walk around the park and gardens. It's the perfect place to wind down, relax, or just enjoy reading a book.
When walking the Thames Path, you'll see one of the most beautiful gardens right next to the road. Embankment is filled with different flowers and plants, so I recommend coming here when you want to relax, have a picnic, or hangout with your friends.
Hidden gems
One of the best things about London is its little alleys. Don't be shy to wander around the city, some of the best places are found by getting lost in it.
Walking down Southwark you can find some little foods stands that offer the perfect bite for a day of out. Phillipino, Latino, Chinese, and many more stands await you with their combinations of flavors from all over the world. These stands are very hidden, so you need to keep an eye out for them.
This is a great hangout spot to get some food with friends, especially since it's a collection of food stands from around the world. Getting the opportunity to taste food and drinks from all over the place is great! But it becomes even more special when you are accompanied by a local. One of the great things about going there with Hult friends is how excited everyone gets for you to try a special dish from their home country. You get to share stories and laugh together over delicious food recommended by those who know best.
Boston
 Ventura Café
If you are on the lookout for new ideas and connections, or just want a place to learn to network, Thursdays at Ventura café are a great option for you! This is a gathering of people that take one evening a week to sponsor their ideas and share them with others.
Once there you can build up your confidence to ask around what people work on or advice they have for you. The first step to building a network is to leave fears aside and immerse yourself in the experience. This event is a great first encounter with the more casual side of the business world and gives you a good opportunity to practice presenting yourself to others. There are many new products each week and plenty of people to meet. And who knows your next great idea could be just a conversation away.
Talks and conferences
One thing not to be missed around Boston and Cambridge is the opportunity to go to talks from different schools. There are many open events for students, it's just a matter of looking at different websites for one you are interested in. Also, it is a good idea to explore the different campuses across the city since most of them are walkable.
One of the best events I attended was a Circular economy symposium at Harvard. This was a day event where different keynote speakers reflected on the changes their companies had made in order to strive for a more sustainable business or about different startups that had made their mark on sustainable product innovation. The other was a walk at MIT on how religion can connect to science. This talk was very interesting since the speakers were astrophysicists and theologists. It showed how vast knowledge and ideas can be when sides that seem opposite create spaces to listen to each other and build new ideas together.
Museums
Boston also has plenty of museums you can go to, taking advantage of the many universities that are located in the city which allow for students to go and see their art collections. Not all of them are free but the treasures they hold within are definitely worth the trip.
I never was someone that knew how to appreciate art or museum displays, but as part of Hult's field trips I learned how much fun can it be to go with your friends to these places.
The personal collection of Isabella Gardner is open to the public. This beautiful exhibition is unconventional and surrounded by a beautiful garden—perfect for just wandering around its halls or sketching.
See wonders from every corner of the world. Travel through time and get lost in the collection of art, objects, and exhibits the museum has to offer. Just the building itself with its mix of architectural styles is worth a visit.
As an undergrad, you'll spend most of your time in these two cities. To be honest, three or four years isn't nearly enough to get to know both of them completely. However, it is an amazing experience to be able to leave class one day and go to one of the many Boston museums, or just walk along the Thames in London. There is plenty to see and it will enrich your experience as an international student.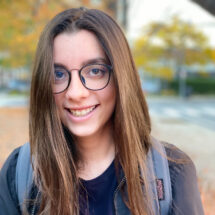 Maria Susana Castellanos
One of our beloved Blog Ambassadors—Maria Susana Castellanos is a 19-year-old Colombo-Venezuelan, that has lived in three countries and five different cities. Writing has always been something she feels deeply passionate about, since it allows a better understanding of ever-changing surroundings. This process has shown her that the only difference between a thought and a story, is to write it down.
Related posts