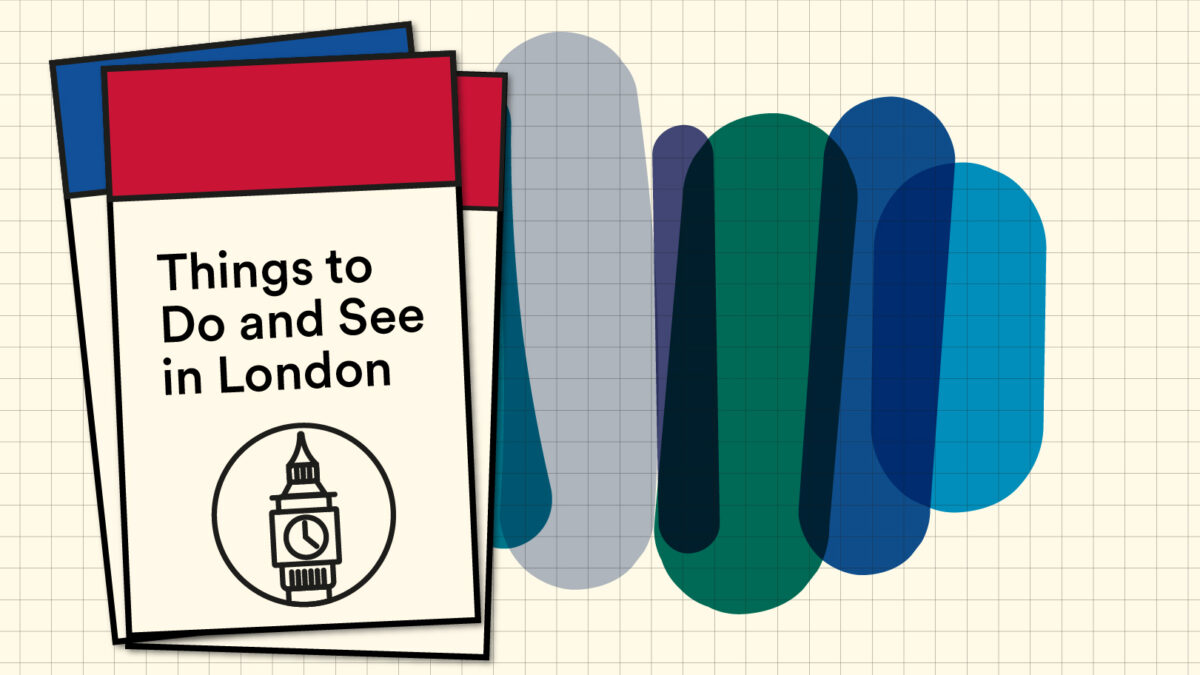 Things to Do and See in London

Hult News, 4 months ago
3 min

read
London is one of the world's most diverse and vibrant cities, and there are so many things to see and do. From iconic landmarks to foodie spots, we've got you covered with our top recommendations! 

Tower of Lon
don
The Tower of London is a historic fortress located in central London. It is close to campus and a popular tourist attraction. Fun facts about the Tower of London are the various roles it's played throughout history, including as a royal palace, a prison, an armory, and a treasury. Enjoy the beautiful scenery during your lunch break.   
Spitalfields Market
Spitalfields Market is a fifteen-minute walk from campus—a 300+ year old market renowned for its mix of food, fashion, and vintage items, as well as the lively atmosphere and street performers. 
The Garden at 120
The Garden at 120 is a rooftop garden located at 120 Fenchurch Street. It's one of the highest rooftop gardens in London, situated on the 15th floor of a commercial building. Access is free, from where you can enjoy the stunning views of London's skyline. So, skip the long waiting list for "Sky Garden" and go to the Garden at 120 instead! 

London Eye
The London Eye is a giant ferris wheel located on the south bank of the River Thames in London. It's one of the most popular tourist attractions in the city and is known for its spectacular views of the city's skyline. The wheel is roughly 135 meters tall and takes around 30 minutes to complete a cycle. Some of the views include Buckingham Palace, the Houses of Parliament, and St Paul's Cathedral. 
Shoreditch
Shoreditch is a trendy neighborhood located in East London. It's known for its street art, vintage boutiques, markets, shops, and nightlife. You can't help but notice the vibrant streetscapes as you walk through Shoreditch, with street art from both local and international talents such as Banksy. 
Covent Garden
Covent Garden is a lively district in the heart of London. It's been converted through time from a market square to a shopping and entertainment destination. It combines old and modern styles, and is totally unique. Expect music, flash mobs, bars, restaurants, and fun activities. It's a top spot for a Sunday lunch with friends. 

Tate Modern
Tate Modern is a contemporary art museum in central London. This gallery encourages liveliness, so bring your friends along. They also hold monthly parties so you can enjoy a fun night out. 
Hyde Park
If you enjoy spending time during the warm months of London outside, maybe having a picnic with your friends, then Hyde Park is your go-to. It is a large public park known and one of London's most famous. Covering an area of 350 acres, it's one of eight Royal Parks of London. You can go there to listen to music, walk, run, or even go on a boat. Every winter, one section of this park is transformed into the popular Winter Wonderland event.   
Tower Bridge
This very famous, historic landmark offers incredible views of London. Visitors can access a walkway above the passing traffic for a special experience. 
Chinatown
Chinatown offers a mix of food and culture. With tea shops on almost every corner, there are many Asian restaurants, shops, dessert places, and Chinese scenery to make you feel like you have traveled without leaving central London. 
Columbia Road Flower Market
Columbia Road Flower Market is well known for selling flowers on Sundays from 8am to 3pm. The street is also known for its independent shops—everything from cupcakes and bookstores to vintage finds. 
Buckingham Palace
Buckingham Palace is a London must-see. Housing the royal family (and the monarch's offices), it holds years of history. Go during summer, bring a blanket and some food, and enjoy a picnic at one of the nearby royal parks. 
Related posts