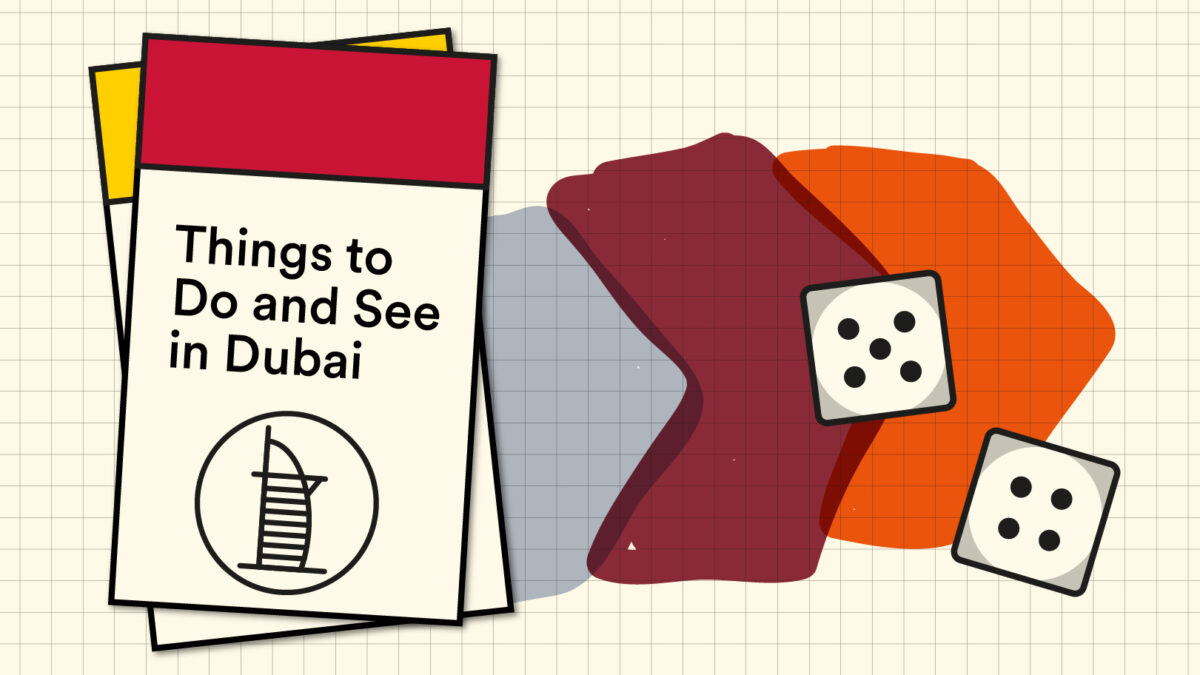 Things to Do and See in Dubai

Hult News, 4 months ago
3 min

read
Dubai is a buzzing metropolis famous for its stunning architecture, luxurious shopping, and vibrant culture. There are so many things to see and do in this dynamic city—take your pick from the list below.  

Desert Safari Dubai
Here you can do different activities all in one place. Self-buggy rides to dune bashing with a sunset view, camel rides, sand boarding shows (which include a live belly dance, fire show, magic show, and dinner with BBQ options). You can also take your own car suitable for the desert for a self-ride.  
Burj Khalifa and Dubai Mall
Dubai Mall is the second largest mall in the world. There's so much to do, from shopping and eating to visiting the Dubai Aquarium and the underwater zoo. When you exit the Dubai mall, you can see the water fountain with a view of the Burj Khalifa. Inside the Burj Khalifa, there's an observation deck where you can enjoy the view of Dubai's cityscape.  
Skydiving
If you're looking for an adrenaline rush, skydiving is an experience like no other. With the help of trained professionals, you'll get to witness a view of the beach, palm island, and desert, which is an incredible experience for people who are adventurous. The skydiver will take you, and they will jump with you from the height of 13000 feet in the air. 

Museum of the Future
The Museum of the Future is where people can experience a "future world." It has futuristic ideologies and welcomes people of all ages to see, touch, and shape their shared future. This place wants to promote technology and innovation, especially in the fields of robotics and artificial intelligence.
La Perle DXB
A spectacular show in the heart of Dubai that lasts for 90 minutes. Here they showcase different stunts, the creativity, skills, and pure bravery of acrobats and divers. This is an exciting theatrical experience with aerial performances featuring music and dazzling visual effects.  
Dubai yacht tour
You can choose the morning, afternoon, or sunset for a yacht tour of the city's landmarks or even go fishing. The Dubai marina yacht tour also has evening dinner cruises.  

Sheik Zayed Grand Mosque
This beautiful mosque is in Abu Dhabi, which is 108km away from Dubai. It's a masterpiece of Islamic architecture and one of the largest mosques in the world. The mosque can accommodate 41000 worshippers at a time and has 82 domes of various sizes and shapes and is decorated with Islamic art and calligraphy.   
Global village
The global village is a unique experience for people who want to enjoy food from different cultures. It has 3500 shopping outlets and 200 food outlets with a wide range of local and international cuisines as well as live cooking shows. There is also a funfair with rides for every age.   
The Pointe
This waterfront destination is situated on the tip of the world-famous Palm Jumeirah. It has loads of restaurants, cafes, retail outlets, entertainment options, and a fountain show with music. There is also a monorail facility where you can view the Palm of Atlantis. 
AYA
This place has 12 interactive zones, lush gardens, and command galaxies where you can explore cutting-edge virtual reality. It's like going into another world and experiencing all it has to offer. 
Related posts