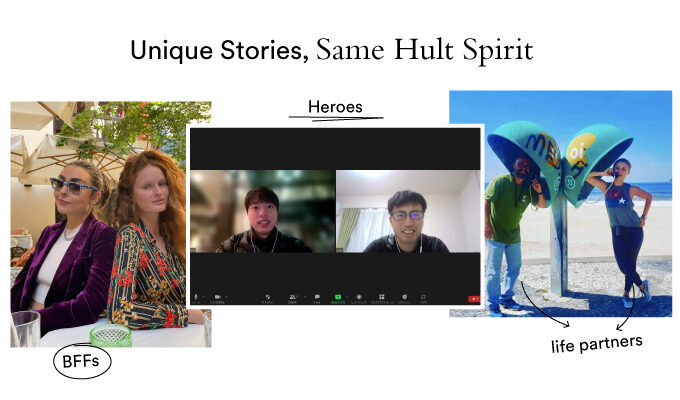 Hult was founded for doers. You're reminded everywhere you go—in every corner, of every classroom, of every campus. It may as well be written on the walls. Because of that, we know our students have an even better nose for Hult DNA than we do. Our Friend Referral Program puts the power in their hands– giving them a chance to help choose the next generation of business talent. And it doesn't hurt that they happen to be some of their closest friends. In this series, we'll be shining a light on some of the stories that have made this program a success. 
First up, we've got Daria Zapadovnikova, an Executive MBA student. Her time in Dubai was made extra special by Ricardo, the man who referred her to Hult. She told our copywriter, Noah Ackland, all about it.
A Surprise Within Ten Seconds
Daria surprises Noah with a touching revelation about Ricardo, the man who referred her to Hult.

A Chance Meeting In Dubai
A quick rundown of the night that changed everything.
Hult 101: The Inside Track
Ricardo's Hult experience repeats itself, complete with big love to a special professor.

Going Global? Nothing New
The international flavor that makes Hult unique felt just like home to a bonafide global citizen.
Lessons Learned and Skills Sharpened  
Hult's premier power couple isn't done yet but we might have to wait a bit before we see them in the boardroom together.
---
If Daria's Hult experience appeals to you, head over to our website to see what Hult can do for you.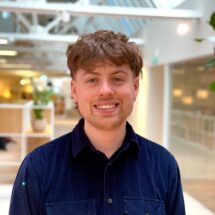 Noah Ackland
Noah Ackland is a copywriter and blog coordinator at Hult. Originally a freelance writer, his portfolio spans the full range of the thematic spectrum with articles on Fintech to Feng Shui. Working primarily in startups, Noah understands the importance of topical content when growing a brand. A keen hiker and swimmer, he's a big fan of being exhausted in his spare time.
Related posts