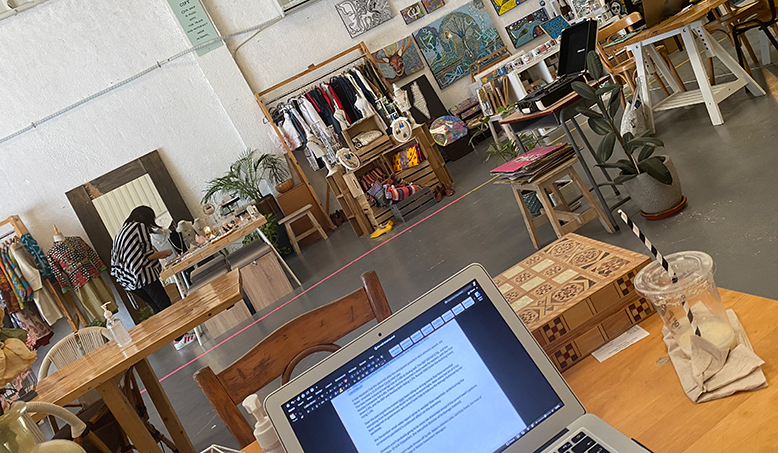 Creative innovation in disruptive times

Marie-Anne Evabelle Okipidi, 6 months ago
5 min

read
Dubai: a very multicultural and diverse city, home to the largest mall, longest zipline, and probably every impressive thing you can think of. When I think of 2020, and how the pandemic took over our lives, I am so glad the UAE pushed through it all and allowed its residents and tourists to embark on different adventures, especially work-related ones.
As a student, it is particularly important for me to have different work-friendly environments to boost creativity.
Your mission, if you choose to accept it, is to explore Dubai with me, visiting what I think are great co-working spaces in the new city I call home. This list is in no particular order, but I think are places you should visit when you have that tough assignment and you need a new creative space to work in; or have a team meeting, or just want to hang out with friends and have a good coffee—or in my case, occasionally a good milkshake. All locations are provided.
By popular demand, Alserkal Avenue is one of the top places to get inspiration to work in Dubai. It is referred to as a cultural district comprising of art galleries, restaurants, cafés, visual and performing art organizations, designers, and much more. Its most interesting feature is its massive creative workspace.
I visited KAVE workspace. In there is a café called ANYA which serves as the in-house catering service.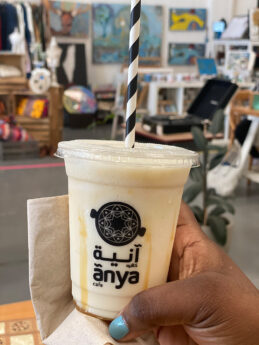 Kave had a very arty vibe and comfortable chairs and couches giving people a home kind of vibe, music was played through an old school stereo, lots of artwork around, clothing and locally made jewelry for sale. Generally, a nice vibe and highly recommended especially for the caramel milkshake and Spanish latte lovers.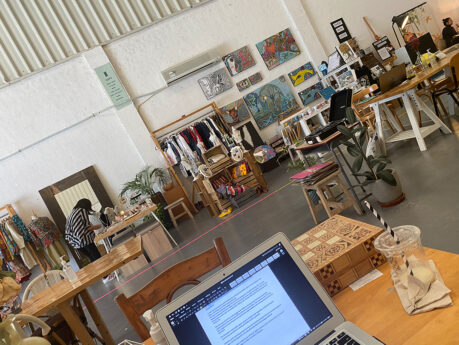 Another chilled workspace at Alserkal Avenue is NIGHTJAR COFFEE ROASTERS, legend has it that the founder's vision was to create a space that feels like a home away from a home. That vision I say was perfectly executed, coupled up with its famous cold brew coffee in all its artisanal glory.
Fun fact, in 2019 Nightjar was awarded Dubai Tourism's "Best Coffee Experience" and "Best Café" at the What's On Awards. Definitely recommended.
Some people say A4 SPACE has such a good working space that it makes you feel like you are outside Dubai; that's kind of the Alserkal style, comfortable, and so relaxing. A cool feature A4 Space provides is the cinema room, I find it really cool that a workspace provides a space for users to unwind and plug in a movie of their choice.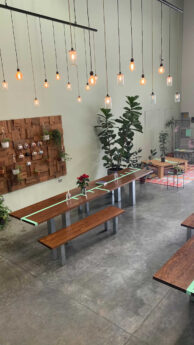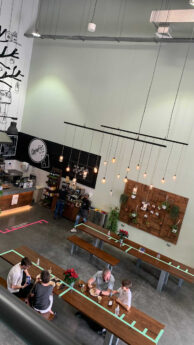 Photo credit: Xingyu Wang (MIB, Dubai, 2021)
---
Outside Alserkal Avenue, cafes like CIRCLE CAFÉ (map) are still favored and highly recommended. In their own words they are simple, fresh, and delicious. Circle has a very casual, serene feel but still very stylish and Instagram-able and definitely passes the vibe check for workspace. Coolest feature is the view of the lake while you work on a project and have a lovely cappuccino in the cool Dubai winter breeze. The environment definitely helps to reduce the stress and pressure and like its design gives you a very chilled and relaxed feeling.
---
ARABICA is a popular coffee spot in Dubai and is practically in every district, I personally recommend the one at Dubai Marina, close to the JBR beach (map). The view is everything, the ability to be in the middle of the busy Dubai tourist life and also have a lovely coffee and work. This particular location is filled with a lot of inspiration, from its open-air seating area to the thought of having your perfect yet simple coffee or food made out of a truck, or maybe the proximity of the beach.
Maybe when you are done with work you would love to watch the sunset on the beach with the view of the Dubai Eye or the Atlantis Hotel.
---
Let us not forget popular OG coffee and workspace STARBUCKS RESERVE, located in the Jumeirah Beach Residence (map). This is a regular location for students and workers but the special thing about this particular one, aside from its massive indoor and outdoor workspace, is the food and the view.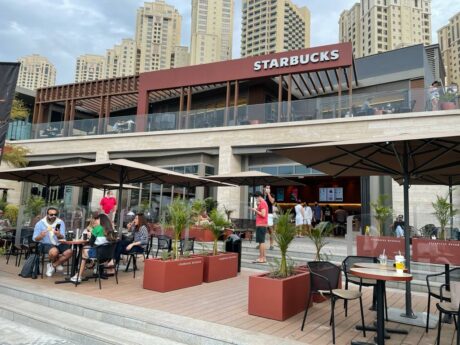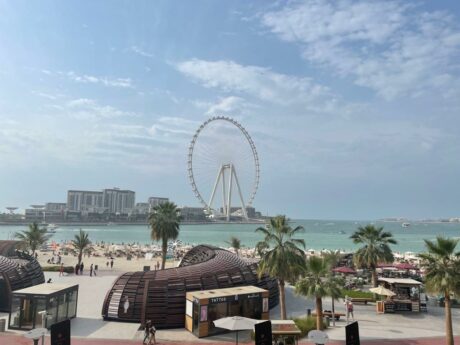 Photo credit: Mako Moriwaki. (MIB, Dubai, 2021)
---
By now I am assuming you want something close to campus but definitely not campus. I give you CARIBOU, located right across from the Hult Dubai campus (map). It's a very warm coffee shop with one of the best hot chocolates I have ever tasted.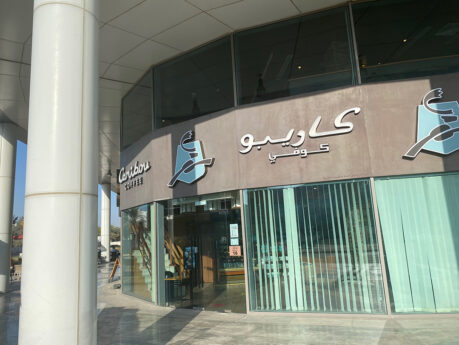 Caribou has three types of seating area. Upstairs, you have an aerial view of the coffee shop and a view of the road. You can also sit downstairs (inside) for a bit of sunlight on your skin, or outside for the fresh Dubai breeze. Each seating area has its value and in the Dubai winter I recommend sitting downstairs (inside). Customer service is great and warm and for constant coffee or hot chocolate drinkers there is a loyalty card you can get stamped, nine drinks and the tenth is free. Caribou is also quiet enough to think and work with its cool 21st century pop music playing calmly in the background.
---
Finally, CIRÓS, right on the ground floor of the Injaz building (Hult Dubai campus, map). Cirós is the kind of place you go to for a quick coffee during a class break, or a place to get some work done but still need the feeling of being on campus. It's always quick and helps with concentrating on a particular task with a friend or two, plus we get a loyalty card and if you are a coffee drinker your fifth and tenth coffee is free—same goes with sandwiches. That's a deal you do not want to miss.
---
Having public workspaces are essential, and in disruptive times where new Covid protocols are being enforced regularly, we are faced regularly with the task of constantly figuring out new ways to keep our minds and work habit healthy and occupied. Having a safe space is important for growth and creativity. When you need a break from working literally from home, I hope to catch you at one of my favorite spots—and if you don't live in Dubai, I hope to see you soon.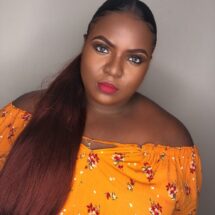 Marie-Anne Evabelle Okipidi
Marie-Anne is of Nigerian and Ghanaian decent, and studied at the Central University in Ghana, awarding her with experience and knowledge in advertising and broadcast journalism. She is based in Hult's Dubai campus and enrolled in the Masters in International Business program. Marie-Anne takes an active role at Hult, as she's President of the Business and Current Affairs Think Tank Dubai (student club) and the Student Lead of Hult's Global Blog Ambassadors. She spends her free time connecting with new friends, editing sounds, listening to music, and cooking.
Related posts