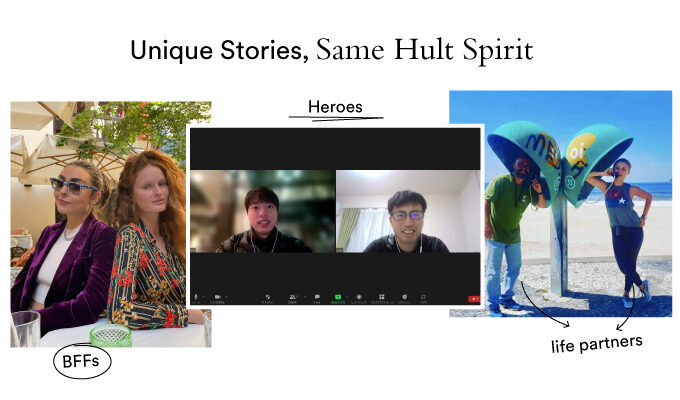 Hult was founded for doers. You're reminded everywhere you go—in every corner, of every classroom, of every campus. It may as well be written on the walls. Because of that, we know our students have an even better nose for Hult DNA than we do. Our Friend Referral Program puts the power in their hands, giving them a chance to help choose the next generation of business talent. And it doesn't hurt that they happen to be some of their closest friends. In this series, we'll be shining a light on some of the stories that have made this program a success.  
This time around its Yuki Kajiyama, who's currently powering his way through a Master's in Business Analytics at our San Francisco campus. He spent some time with our copywriter, Noah Ackland, to talk about his friend Sora, their joint love of running, and a potential caffeine-fuelled business venture.   
Noah: Hi Yuki! I know you referred Sora but I don't know how you met.
Yuki: We were in junior high school together. So we've known each other a long time—since we were little kids in fact.  
Noah: Oh cool, so were you friends right away?
Yuki: Yes, we were friends straight away. So I knew why I wanted to refer him to Hult as I've known him many years. 
Noah: And why did you want to refer him?
Yuki: His leadership qualities. He has the right mindset to be a leader. For example, in 2011 there was a huge earthquake in Japan. He was one of the first responders and cooperated with lots of entertainers and musicians. He made sure they cheered up all the children and old people and stayed to volunteer long after the earthquake hit.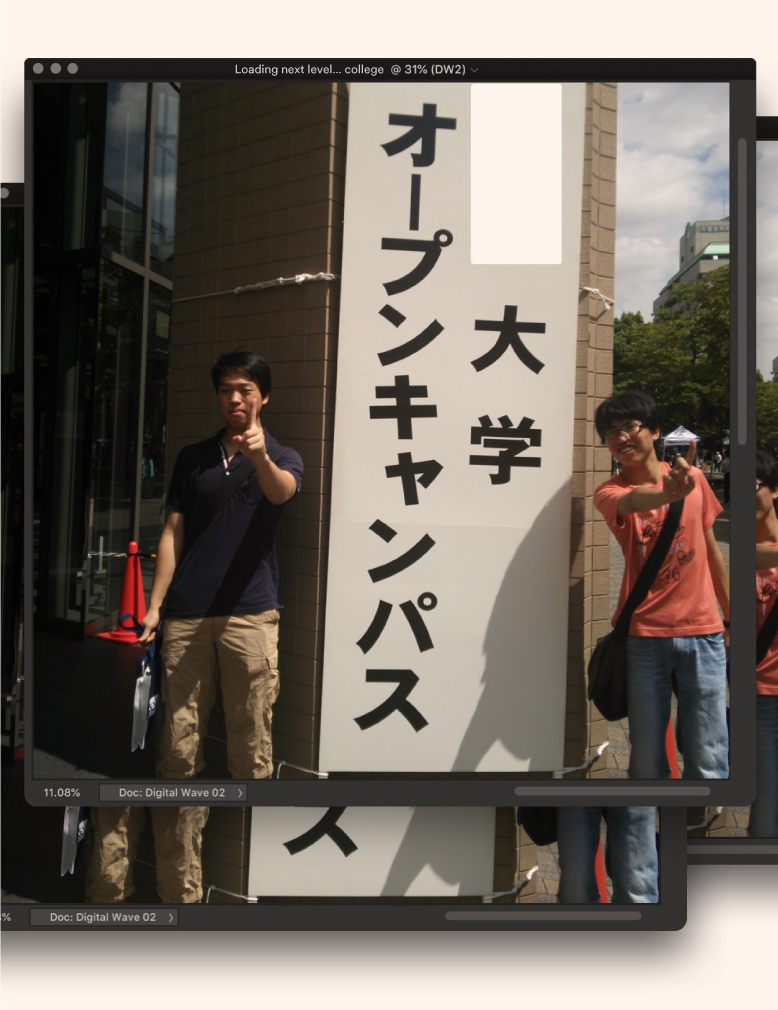 Noah: Wow, so we've got an earthquake hero at Hult! Can he do magic or play any instruments?
Yuki: No, he mainly just organised them. His leadership qualities mean he can lead lots of different groups of people 
Noah: Do you two keep in contact? If you do, what was the last thing you spoke about? 
Yuki: Yes actually, I talked to him recently. We were just the other day talking about running. We're both in the Hult Running Club– it's probably the thing we do most together. We can get quite competitive, but I'd say if it came down to it, I'd admit he's probably a bit better at it than me! 
Noah: Oh, why do you think that is?
Yuki: He's highly motivated. Which is another reason why I referred him to Hult. He's got a drive to win and succeed. It's inspiring.  
Noah: So are you two on the same course or campus?
Yuki: Right now I'm studying a Master's in Business Analytics and he's doing his Master's in International Business. However we see a lot of each other as we're both at the San Francisco campus. We spend most of our time running or talking about Tokyo, our home city. 
Noah: It's so cool you still maintain that solid foundation of friendship. Do you think the Friend Referral Program helped your friendship?
Yuki: We've always been close friends. I think having someone to talk to is probably the best thing for us. We are on different courses but we always try and to help each other where we can in whatever we're doing.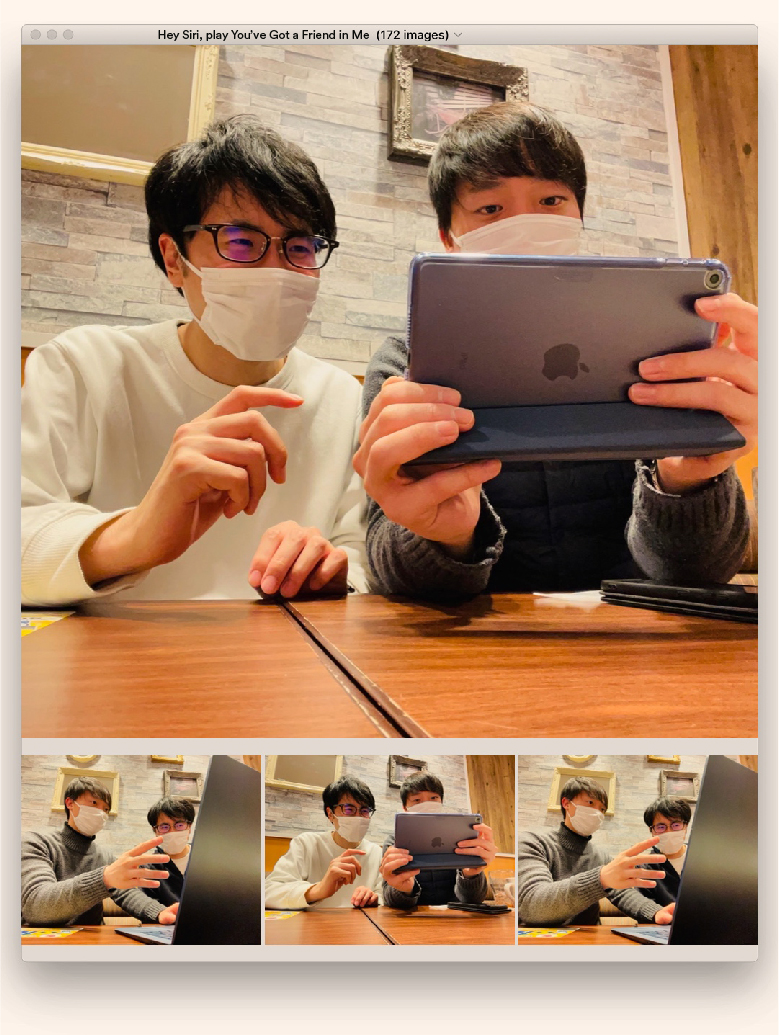 Noah: Has Sora ever taught you any lessons and vice versa?
Yuki: Well, it feels like this is a work in progress, but I feel we teach each other to be less shy. The truth is that Japanese people are very shy in general. I think it becomes very obvious in some classes when we are encouraged to speak, and all the other students are so bold, and we remain quite quiet. However, we were much shyer before. I remember how shy we were before Hult, now we speak so freely. 
Noah: Where do you think this new skill is most useful?
Yuki: The Future Mindset Challenge. It's my final core course. It's important you are a good communicator and are not shy because it's not just Business Analytics students you're working with. I have to collaborate with MBA and International Business students as well. So luckily, I have Sora to help me out because he's MIB! It feels good to be challenged, to move outside of your comfort zone.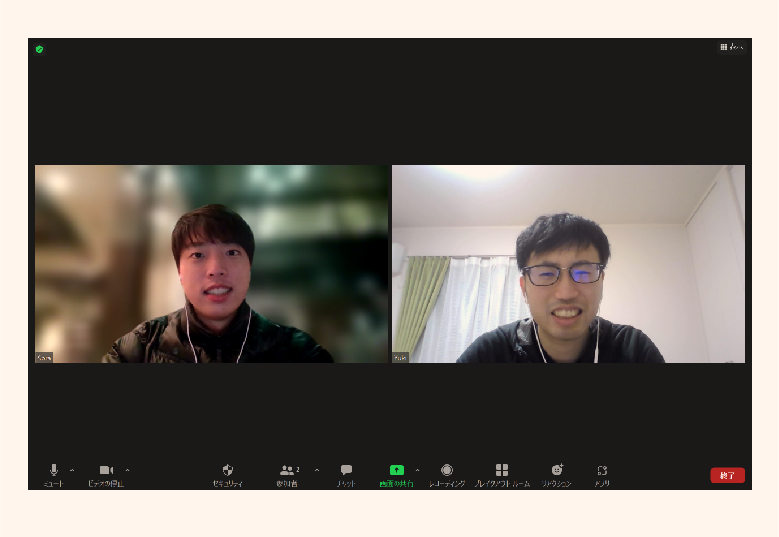 Noah: it seems like referring Sora to Hult was the best thing that you could have done! Where next for your friendship do you think? Would you make good business partners?
Yuki: Hmm, maybe some point in the future. Luckily we've had some experience together working towards a common goal. Back in Tokyo, we were in a travel club together. I was the president and he was the vice president. The thing is we went to different universities! So the travel club spanned lots of universities. 12 I think. I really enjoyed building the travel club up from something so small to being something people from all universities can enjoy. Based on this experience, I think we'll go into business together in the future. 
Noah: Very cool, can you give us a sneak peek as to what the business might be?
Yuki: A coffee shop sounds good. Yeah, a chain of coffee shops would be good, Sora has lots of experience from his student days in Tokyo from working in coffee shops. And I love coffee so that always helps. Maybe he can be the president this time, and I'll be the vice president. It doesn't matter what the venture is because we've been friends for this long, it feels natural that the next step is to go into business together.  
---
If you're ready to get your business brains in gear like Yuki and Sora, check out our range of master's programs and take your skills to the next level.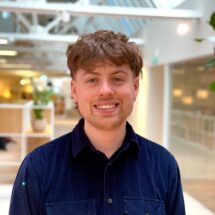 Noah Ackland
Noah Ackland is a copywriter and blog coordinator at Hult. Originally a freelance writer, his portfolio spans the full range of the thematic spectrum with articles on Fintech to Feng Shui. Working primarily in startups, Noah understands the importance of topical content when growing a brand. A keen hiker and swimmer, he's a big fan of being exhausted in his spare time.
Related posts