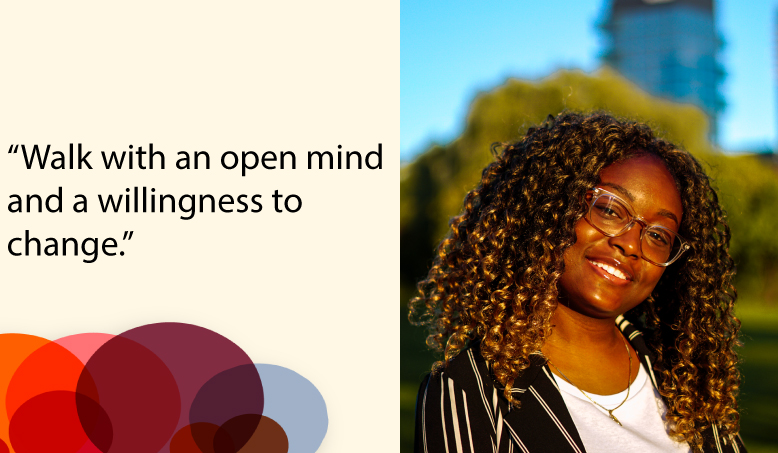 Is Boston the place to burst out of your comfort zone? For undergrad Valerie, the answer is undoubtedly yes. Here's everything she learned from swapping The Sunshine State for one of the most prestigious academic cities in the US.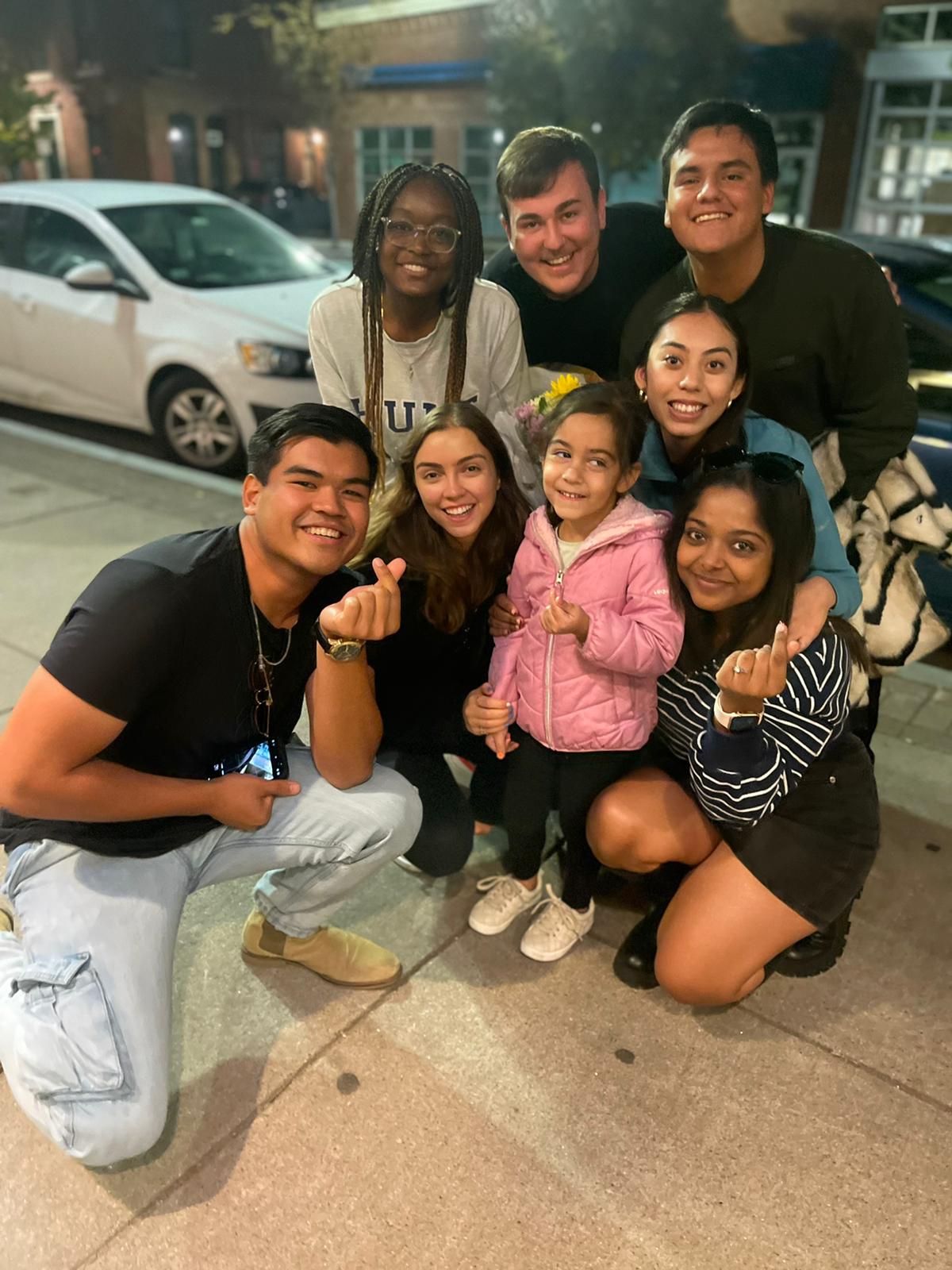 Why Hult?
Having lived my whole life in my hometown of Jacksonville, Florida, I always thought I would go to a large public university in-state like my classmates. Until Hult changed everything. I looked into the school more and found an experience that spoke to me. All the classes I have taken so far have not only given me the knowledge I need to succeed, but also the skills that are needed in the business world and real life. Some of the classes I thought would have no relevance, counted toward my degree, but Hult looks beyond traditional academic qualifications. Thanks to all this, I am on track to graduate after three years instead of the typical four. While I did take advanced classes in high school, almost any class can give you the credits needed to finish college as soon as you want.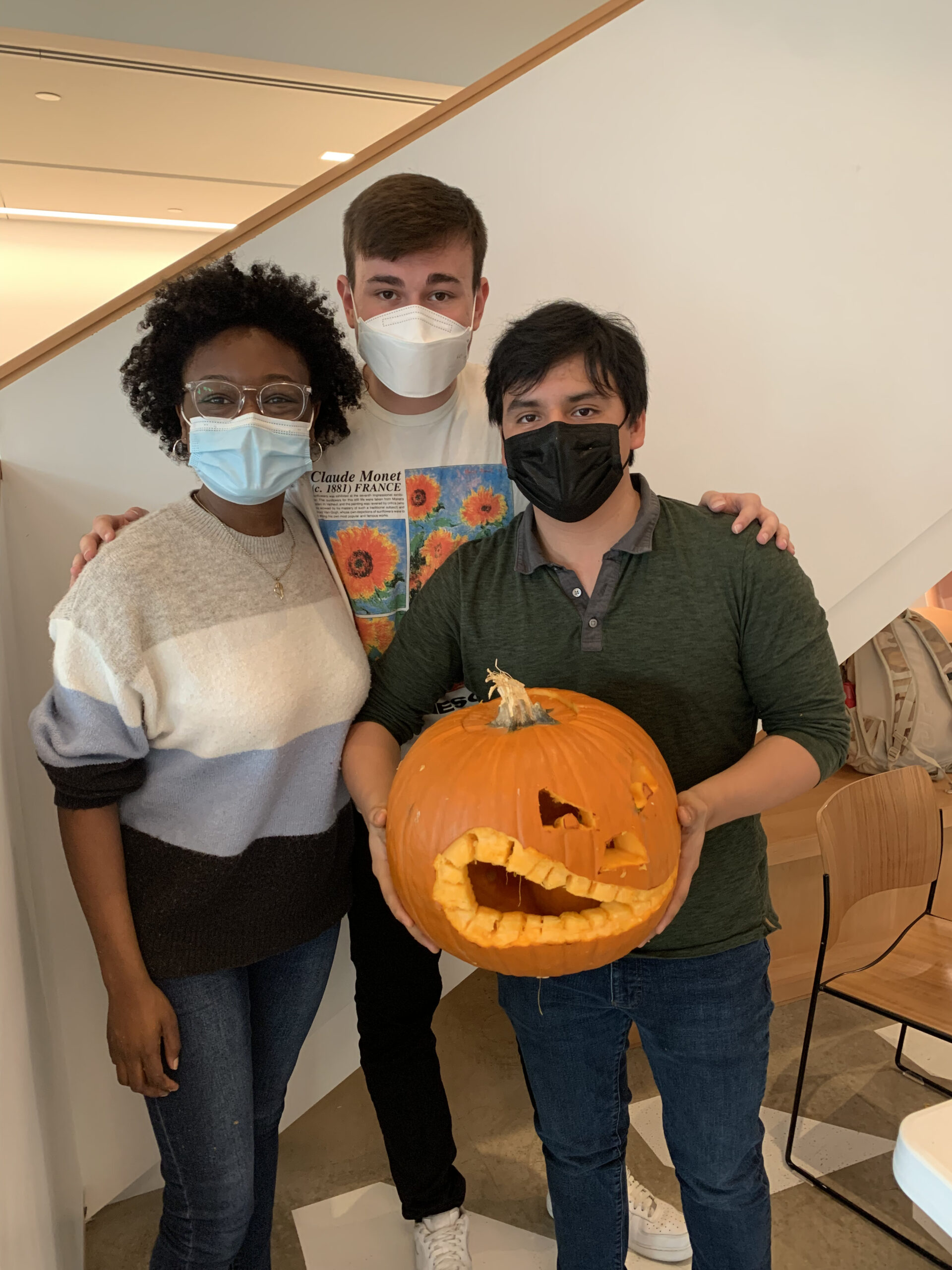 What's unique about studying at Hult?
The most unique feature of Hult is the hands-on learning available to all students. We're talking hackathons, product pitches, live challenges with companies—everything! This method of teaching not only gives you a perspective on what the business environment is but also gives students the opportunity to network. In the spring semester of 2022, I got the opportunity to work with a startup company known as Rhymes with Reason. After the live challenge was complete, the founder spoke with us and offered internship opportunities to students in our class. Not only can we add expertise in consultation to multiple businesses to our resume, but also the network that we built from working with marketing directors, founders, and other entrepreneurs. It's work like this that made my time at Hult worthwhile.
Have you got a favorite Hult experience?
At Hult, I have met the most amazing people; most of which I can call my lifelong friends. It may not seem like much, but I valued the small moments we would share, such as movie nights in the dorms, cooking dinner in the kitchen, or nights out on the town. While I will always cherish these moments, my all-time favorite experience would be our first trip to New England Six Flags. Renting two minivans, we drove two hours from campus to Six Flags to kick off the beginning of the 2021 fall semester. This trip shaped the relationships I have made and began the greatest semester of my college journey.
What's one thing you love about Boston?
Boston is very different from my hometown. One of the biggest differences is the fact you can experience all the seasons in Boston, but you only get summer in Jacksonville. Even so, I have grown to love Boston very much. There are so many different sides of Boston to love. The college side includes Harvard, MIT, and multiple other schools nearby. My friends and I enjoy going to Chinatown for hotpots for celebrations or just for nights out. The city is also very safe! Boston is very walking and biking friendly and, even at night, the streets are busy and always well-lit. So far, I never had to worry for my safety, at Hult or in Boston.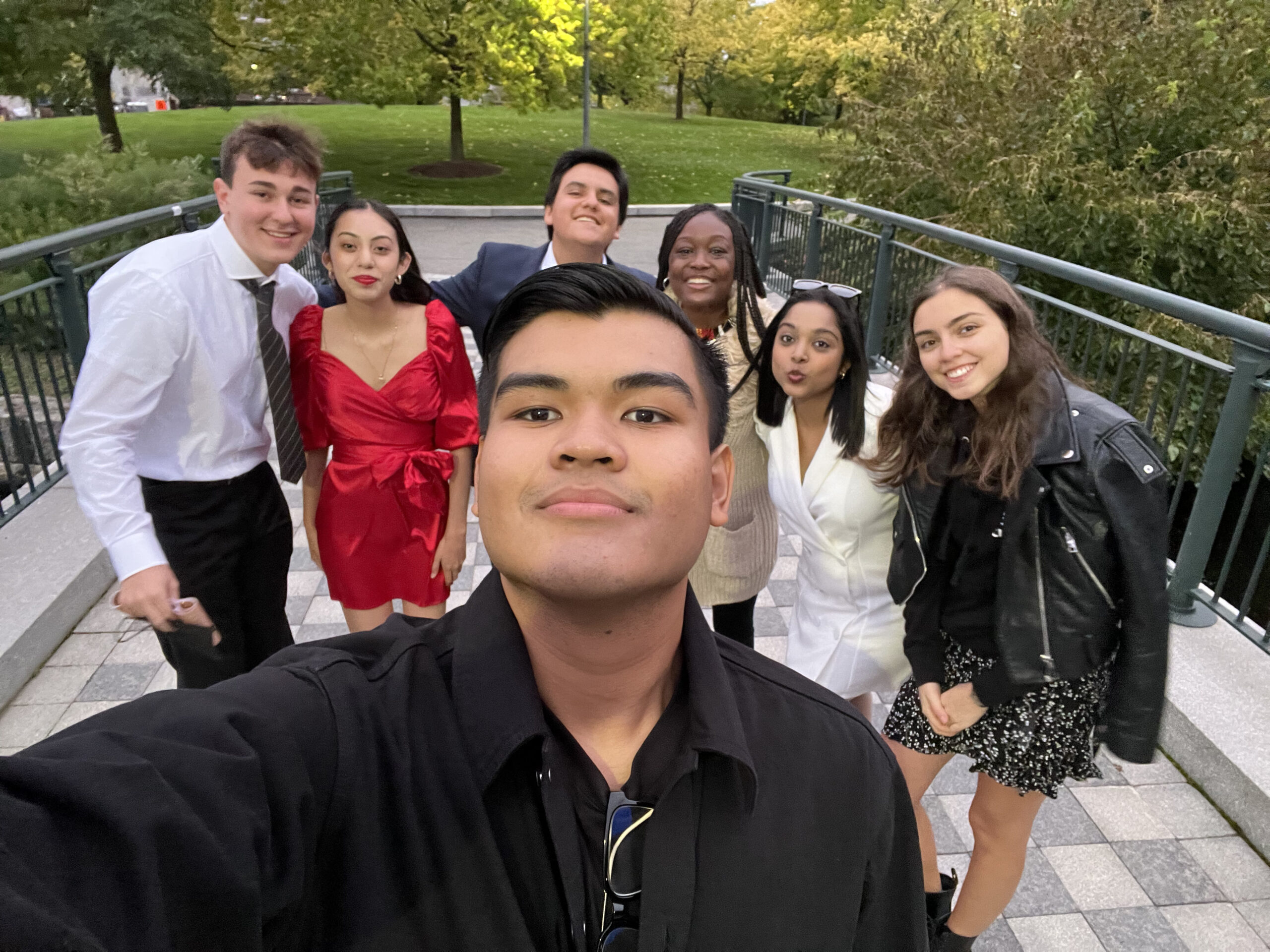 Have you got a favorite spot on/near campus?
On campus, there are plenty of places to relax, but my go-to spot would have to be the lounges on each floor of Hult House. These are hot spots for meeting new people and great event spaces when your dorm room is too small to fit everyone. My friends and I have spent hours in these lounges for either movie nights or studying till dawn.
How has the community at Hult welcomed you?
I have been on the Hult Boston campus since the beginning of my college experience. Being over 1,000 miles away from home was tough but the community at Hult, though small, was incredibly supportive. Not only were my classmates kind, but the professors, staff, and counselors saw me as not just a student, but as a grown adult. This was not an experience that occurred only in my freshman year but also in the year following. I was able to find professors as guiding figures rather than just lecturers. I believe all this helped me adjust and learn to love Hult and Boston.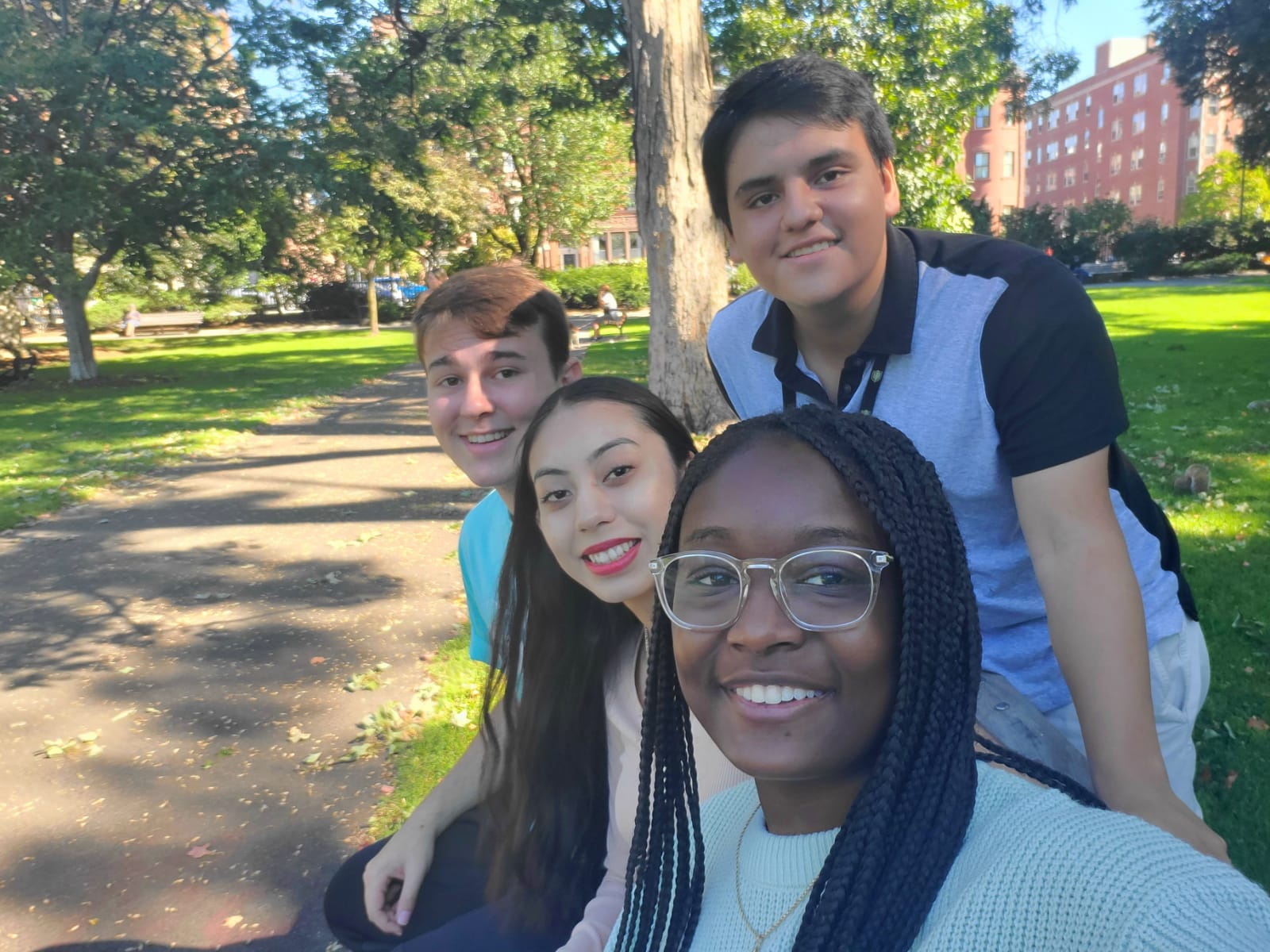 What's something you've learned that's changed you?
My journey at Hult was not just one for educational purposes, but also for self-discovery. One professor, who I have had for multiple courses, has encouraged and guided me to find what I would do after I complete my education. He would talk about his life and experience in international business, using them as lessons for not only himself but for his students. He was just one example of the great professors that I have had. I have also come to respect these professors since they are not just academics with a PhD—they also have owned and sold businesses, acted as consultants for major firms, and were lawyers for both small and large businesses. Learning each of their stories is empowering—helping me to figure out the road I want to take and the trail I wish to leave behind.
What advice would you give to incoming Hult students?
To the students that decide to make Hult their home, my advice would be to walk with an open mind and a willingness to change. Hult is an extremely diverse place with over 90% of the student body being from outside the US. To get the most from your experience, be willing to learn about other cultures and experience worlds outside your own. In the beginning, I struggled to leave my comfort zone, but when I finally made that first step, I got to truly live the life I saw for my college experience.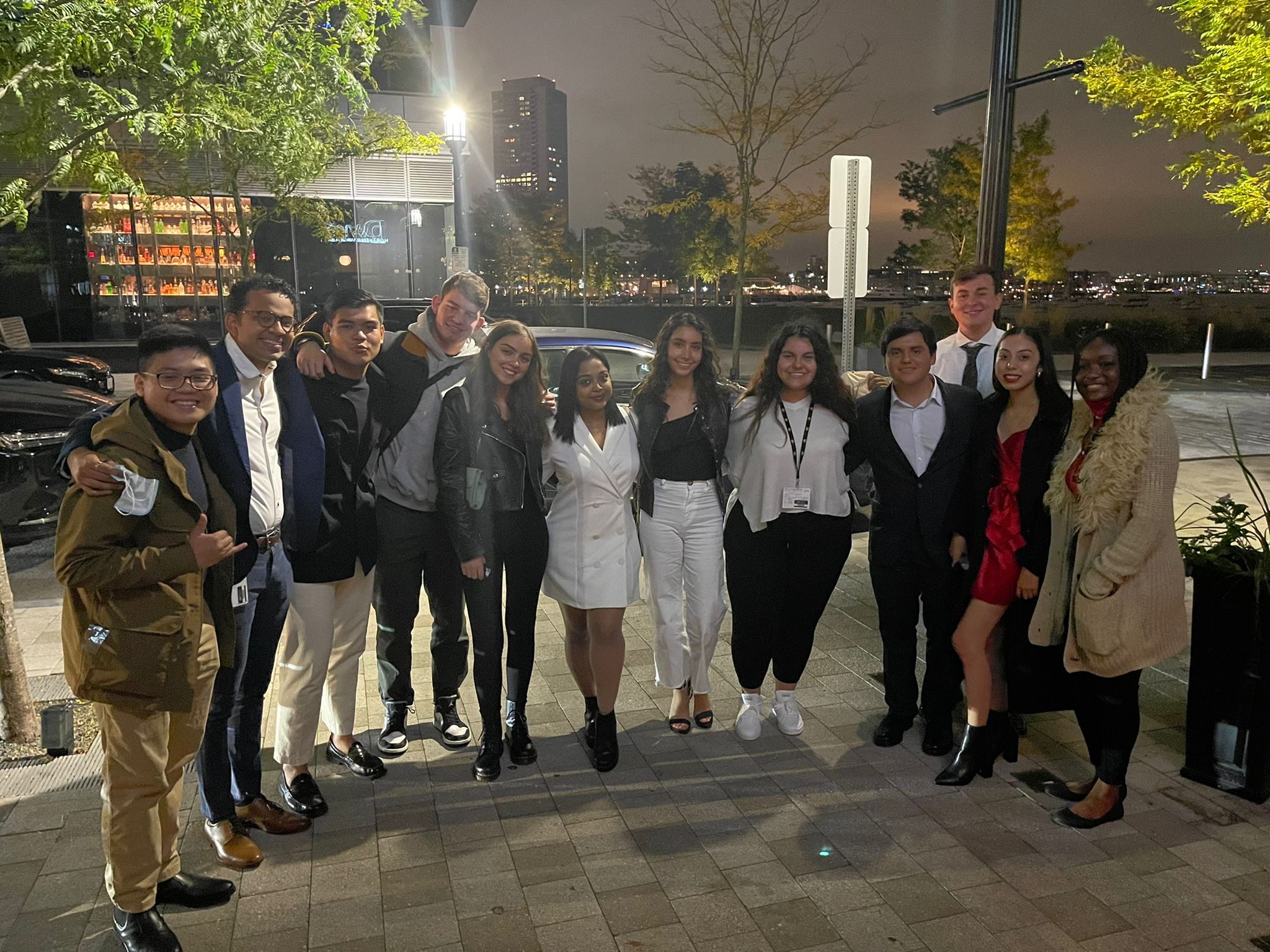 To chart your own course as a Hult undergrad, the first step is some light reading. Check out everything you could be doing as a Bachelor of Business Administration student at Hult here.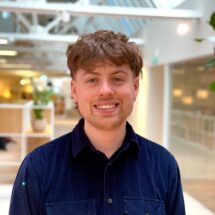 Noah Ackland
Noah Ackland is a copywriter and blog coordinator at Hult. Originally a freelance writer, his portfolio spans the full range of the thematic spectrum with articles on Fintech to Feng Shui. Working primarily in startups, Noah understands the importance of topical content when growing a brand. A keen hiker and swimmer, he's a big fan of being exhausted in his spare time.
Related posts