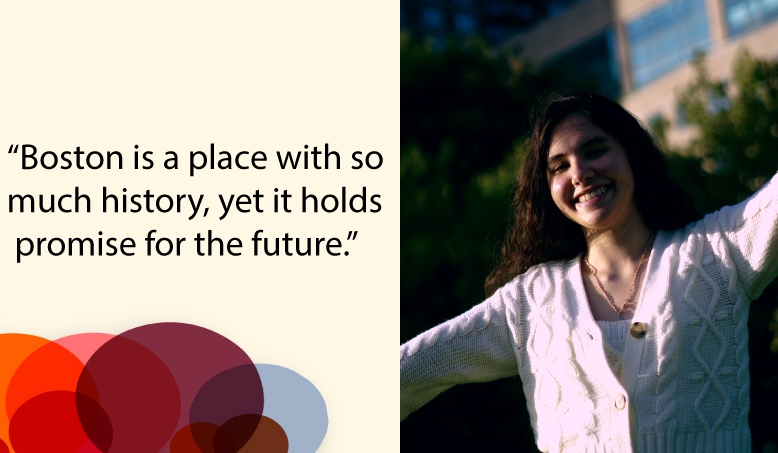 Listen up, a new undergraduate Q&A just dropped! Here's Bachelor of Business Administration student Camila on how the jump from high school in Venezuela to a Bachelor's in Boston was no sweat thanks to her global mindset.
Why Hult?
Being born and raised in Venezuela and then moving to Miami in my teenage years, I've been accustomed to a diverse and varied environment. Therefore, I knew that a traditional college would not be the right place for me to pursue the academic and professional career I wanted. I knew I needed a place that ingrained conceptual thinking and interpersonal skills—that is exactly what Hult offered me. They can incorporate global approaches and ideas to succeed anywhere in the world. The global campuses, modern curriculum, and challenging programs demonstrate that.
Share your favorite Hult experience
My favorite experience so far has been collaborating on projects and competitions inside the classroom. For instance, in my Design Thinking for Social Impact class, we designed a product for Unilever and marketed it in the Chinese market. Some of the members of my team are friends that I've grown very close to. Working on this project (and winning it!) has become a core memory and has helped me take steps toward my wider business goals.
What's unique about studying at Hult?
It's unique that not only do you gain analytical skills—you also apply them outside the classroom. The learning process not only offers a competitive edge as an incentive for students but also mirrors how business environments actually work. Something else that can put students ahead is the fact that some clubs are interconnected between undergraduate and graduate programs. This gives students an edge as undergraduates are introduced to higher-level knowledge that can be used in real-world settings.
Tell us what you're loving about Boston
The atmosphere. Boston is a place with so much history, yet it holds so much promise for the future. The city and people are so welcoming, which makes it all the easier to explore and also feel included. I remember the first week I arrived, my roommate made me walk everywhere, so I could get to know the city. This meant I had to walk 5 hours a day, which ended in me being painfully sore for a couple of days. Thankfully, my stamina and endurance have improved since then!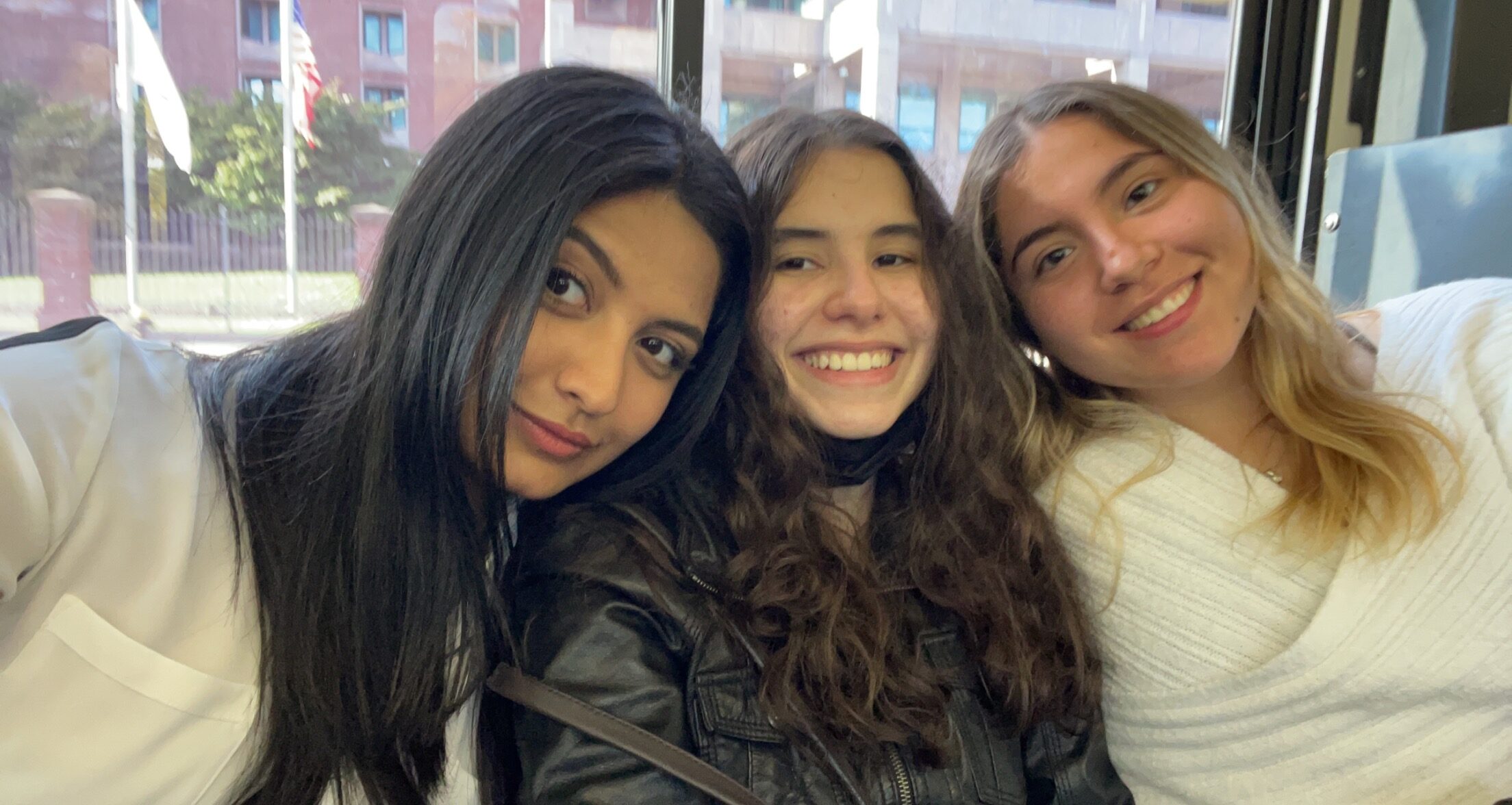 Have you got a favorite spot on/near campus?
My favorite place near campus must be the dock at North Point park. It would be a frequent spot for me and my friends to just visit at night and hang out during freshman year. Now, I go there with my roommates to have lunch since some of them work nearby.
How has the community at Hult welcomed you?
A defining element of Hult is the way it caters to all different types of students. They make it a priority to understand each student's needs as the majority of them are from different countries. Hult puts a lot of its time and resources to accommodate everyone for who they are.
What would you say to students who may be interested in this program?
Hult gives you an academic experience that truly is transferable and is applied directly to your future career plans. Every project and class is structured around learning innovative and groundbreaking approaches to solving real-life business problems and studying modern, exciting ideas. The approach that Hult takes when teaching is inventive and is constantly evolving to adapt to the ever-changing business world.
Do you have any advice for incoming students?
My advice for incoming students would be to take advantage of the different elements that Hult offers, which sets them apart from other colleges. Every person in my close friend group is from a different background. This is an opportunity to grow your circle and make it global. The diversity of the student body will be visible in your classes, so learn how to connect and apply your personal knowledge and expertise in external and diverse environments.
---
Feeling inspired by what Camila has to say about Hult? Get the lowdown on what a Bachelor of Business Administration could do for you over on our website.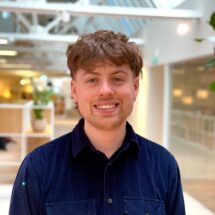 Noah Ackland
Noah Ackland is a copywriter and blog coordinator at Hult. Originally a freelance writer, his portfolio spans the full range of the thematic spectrum with articles on Fintech to Feng Shui. Working primarily in startups, Noah understands the importance of topical content when growing a brand. A keen hiker and swimmer, he's a big fan of being exhausted in his spare time.
Related posts