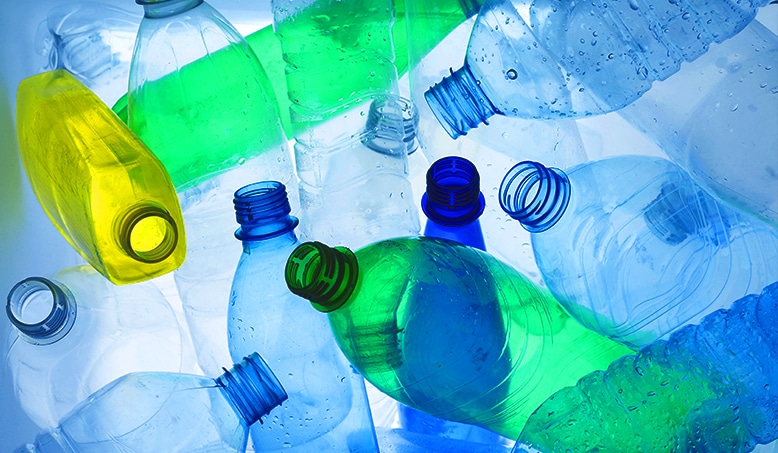 June 5, 2018 was designated by the United Nations as World Environment Day.
As more organizations and individuals are becoming aware of the damage our "throwaway" culture has on the world around us, the theme for this year is all about beating plastic pollution. The call from the UN today is simple: "refuse what you can't re-use."
At an individual level, this reminds us to try to avoid single-use plastics, like straws or food packaging. For companies, an emphasis on re-usability could mean far-reaching changes to traditional business models. Forward-thinking organizations are already finding ways of moving away from the linear model of "take, make, and dispose" to embrace the concept of the circular economy.
"The circular economy is the detection of waste or wastefulness in the production of goods or services, with an attempt to reintegrate this waste back into the economy—in a direct or indirect way," Hult Professor of Business and Economics, Dr. Mark Esposito, explains.
This approach seeks to extract maximum use out of resources by extending their longevity through reusing, reintegrating, and regenerating them in a circular way.

Since 2015, Mark has been investigating the application and benefits of the circular economy, in collaboration with colleagues from the Circular Economy Research Center at the Judge Business School, at the University of Cambridge.
Not only is cutting back on wastefulness good for the environment, it's also fundamentally good for business. Through their research, Mark and his collaborators found that a fundamental shift from a linear to a circular approach in production could represent an economic opportunity worth trillions of dollars.
In recognition of the value of his research, Thinkers50 named Mark as one of the emerging thought leaders most likely to reinvent capitalism. We had the opportunity to ask Mark a few key questions to learn more about this growing trend in sustainable business.
What's the first step for organizations who want to move away from traditional linear production to a more sustainable, circular model?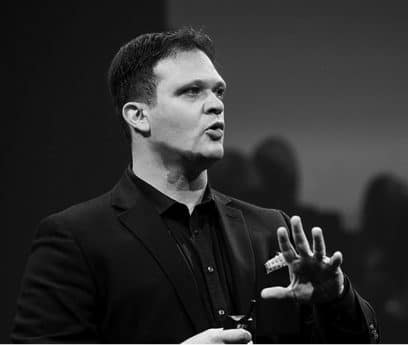 The first step is to recognize where, in the value chain, possible "candidates" for circularity can be found.
Next, identify the immediate changes or actions that can be taken without incurring high costs. In strategy, we call these small or "quick wins."
Then, ultimately, try to fund the gradual transformation of the production process, potentially through external investors, grants, E.U. funds, etc.
Which industries or regions are successfully pioneering a more circular approach to the supply chain?
The European Union is leading the conversation on the circular economy, and a generous funding package has been made available for companies who are willing to start the transformation of their industrial models.
The manufacturing industry is the most exposed, but equally the one with most low hanging fruit. In the production of goods, such as textiles, there is an opportunity to reintegrate lots of materials back into the value chain for companies.
Exciting progress has also been made in the electronics market. Many existing appliances are now being recovered and many of the existing components are being refurbished.
For example, Apple is now actively promoting the return of old phones. They use the components of old phones in the assembly of new, refurbished phones, at a lower price. Philips is doing something equally exciting by shifting to a leasing model for their lightning business, rather than a sales model.
In light of today's theme, how could a circular approach to production help to eliminate plastic waste?
Plastic is a difficult battle to pick as the cost of new plastic is so low that it is cheaper to buy new than to recycle.
That said, we can re-use existing plastic several times, in what is called close looping. Or we can transform plastic into something new, in what is called open looping.
Eventually, over time, we may be able to significantly reduce the production of new plastic and to recover what already exists. If the latter can happen in our oceans, that would be a big step forward.
What opportunities are there for today's business students or aspiring entrepreneurs who want to build sustainable businesses?
The UN Sustainable Development Goals (SDG) have truly become a global benchmark of good practice. Integrating a business education towards the achievement of these goals is paramount.
In the next few years, the number of projects in this domain will continue to grow, without a doubt. This will see the rise of new jobs that will be created ad hoc to address these challenges. This is where I see limitless opportunities ahead of us.
Does your research inform the classes you teach at Hult?
I teach circularity to my MBA and Executive MBA students in one of my favorite courses called Business and Global Society.
I have been active for almost three years now in this particular field, and the amount of research published on it has become visible to scholars and practitioners alike.
I see the benefit of using my own research in my classes as a way to close the gap between the theoretical aspects of research and the need for the findings to become practice-based.
What can we do on an individual level to embrace circularity?
Recognize the "story of stuff" and how linearity was imposed upon us by design. This is where we can start.
Over time, when people see the boundaries of a linear system and they get exposed to a couple of good ideas on how circular models are virtuous, self-sustainable, and lucrative, this is when more circular business models will emerge.
"When people see how circular models are virtuous, self-sustainable, and lucrative, this is when more circular business models will emerge."

Interested in learning more?
Mark, together with colleagues Terence Tse and Khaled Soufani, has guest edited a Special Issue on the Circular Economy, on one of the leading practitioners magazines: California Management Review.
You can access this latest issue online.
---
Curious to see how business and sustainability is built into the Hult curriculum? Download a brochure.
---
 About Mark Esposito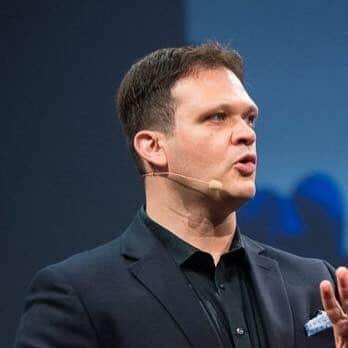 Dr. Mark Esposito teaches Global Economics and Business & Global Society on Hult's MBA, EMBA, and Masters in International Business programs.  He consults in the areas of corporate sustainability, complexity, and competitiveness worldwide, including advising to the United Nations Global Compact, national banks and governments, and NATO. Mark holds a PhD in Business and Economics from the International School of Management.
Follow Mark on Twitter: @Exp_Mark
Make the most of what your career has to offer with a Masters in International Business from Hult. To learn more, take a look at our blog Masters of International Business: Connect locally, build internationally, or give your employability a huge boost with an MBA in international business. Download a brochure or get in touch today to find out how Hult can help you to explore everything about the business world, the future, and yourself.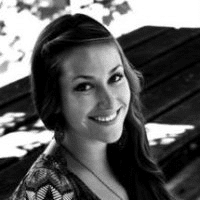 Katie Reynolds
Written by Hult contributing blogger Katie Reynolds who is a freelance writer based in London. Originally from Michigan in the U.S., she relocated to the U.K. in 2010 to pursue a master's degree at Hertford College, Oxford. Today, she writes on topics including business, higher education, healthcare, and culture.
Related posts