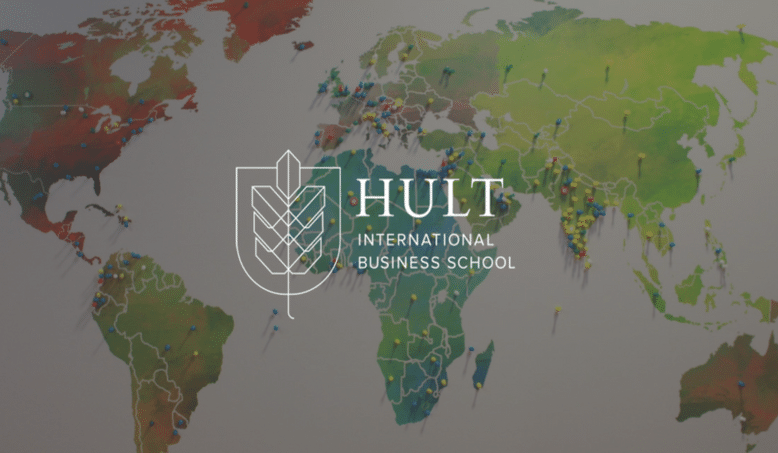 Words like global, diverse, and international are not buzzwords at Hult, instead, are weaved into every strategic element–from the design of the course to the classroom names.
An international and independent study is at the forefront of all programs offered, and the Masters in International Business (MIB) embodies all the above specially. We figured we needed to dive into an international program, in order to really understand what international meant in the classroom. So we decided to poke around Hult and ask a few questions.
We casually crashed a meeting between Sayuri Lau and Simon Waechter, both of whom just happened to be pursuing a Masters in International Business and are Global Ambassadors at Hult, Dubai (I know, the coincidence…).
What made you decide to pursue a Masters degree at Hult?
Sayuri: I have a B.A. in Economics and a few years of work experience in Risk and Process Control in the financial sector, so as I had a lot of face-to-face time with clients, I found myself wanting more and more managerial knowledge. I needed to know how they were thinking and use that knowledge to propel myself further at the same time. I also found the banking sector too structured.
Being able to exercise flexibility as I moved up my career is important to me so when I came across the MIB program, I felt it would allow me to experience different departments and be flexible within a business. I wanted something that would help me plan the way I wanted to go and this seemed like it would!
Simon: I did my part-time undergrad in Germany and after four years of working, I wanted to expand my knowledge about business and study in English with a global perspective of the economy – and I wanted to do it my own way.
Learn to create your own Master's degree
All MIB students start off in the same place: the first 3 weeks are spent on campus, focusing on the academic expectations and leadership. "They level us all on the playing field" and "set the ground rules of working together", explained Sayuri and Simon.
In the weeks following, students are taught to practise teamwork and working independence, cross-cultural and interpersonal communicationskills, and well-rounded research. Students get the flexibility to rotate to 6 global locations, focus on one of six specializations, or simply pick multiple electives in a wide range of subjects…
Read the full article here.
This article was originally published on February 5th 2018 by interns.com and written by Tooba Dilshad, 'How Hult Students Create Their Own International Masters Program'
---
To find out more about Hult's global Masters program, download a brochure
Make the most of what your career has to offer with a Masters in International Business from Hult. To learn more, take a look at our blog 5 big reasons why to apply early for your MBA or Masters, or give your employability a huge boost with an MBA in international business. Download a brochure or get in touch today to find out how Hult can help you to explore everything about the business world, the future, and yourself.
---
Related posts