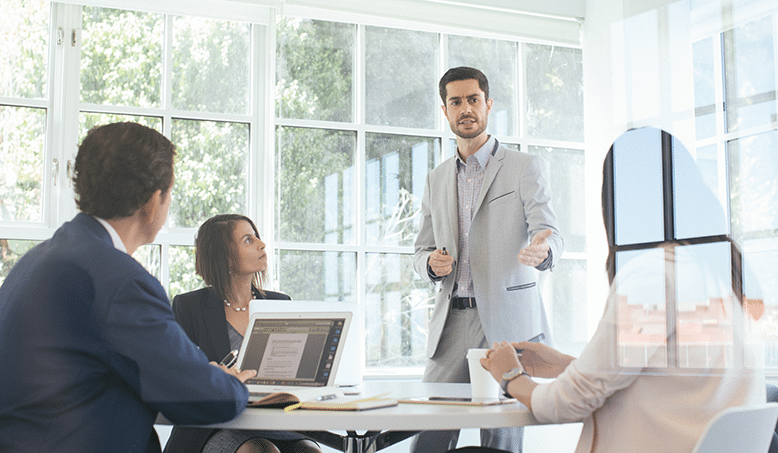 All of us, at some point in our lives, will have experienced the last day at school. No matter your final education level, there will have been a day when you walked out of a classroom, lecture hall or exam and knew you were done with full-time learning for good.
Except learning is a lifelong process, one that doesn't stop when the bell goes on the final class of the year. This is a lesson that becomes much more apparent the longer you spend in the world of work, you encounter problems that require solutions never explained in the textbooks, how to prioritise deadlines, how to deal with difficult colleagues, how to manage a team, and (my personal favourite) how to use google effectively enough to get you through the day.
It's this problem solving and learning on the job that makes working life even more rewarding, and what makes it so much better than school is you actually get paid to do it. Obviously not all work is perfect, and some tasks can be a lot less rewarding than others, but pursuing a life of learning whilst working is easily achievable for many. Which then begs the question, why would anyone ever go back to full-time education?
Gain the skills to make the jump
The simple answer is that going back into full-time education gives you something that learning on the job never could, a full-time dedication to learning a craft. Studying full-time gives you a deeper understanding, and in much less time, than trying to learn piecemeal, as and when you are able. And in the fast pace, international world of modern business, this advantage is critical.
At Hult, we find the motivations for coming back to school to be as diverse as our student body, but the reasons for doing a Masters Degree, Global One Year MBA, or part-time Executive MBA, usually boil down to 1 or 2 of 3 things:
Moving up in your existing company
Attempting to change industry to a more competitive field
Broadening your skills to the point you are able to move abroad
Going back to school is almost guaranteed to help you achieve these goals. That new skill you have worked on makes you more equipped to tackle a broader array of problems and makes you an attractive employee to a broader range of companies. You are putting your personal capital on rocket fuel and fast-tracking the traditional employment process.
A network of opportunities
Education also provides more than just knowledge. We all know the old adage, it's not what you know, it's who. Going back to school gives you an instant new network of like-minded, successful individuals all united in looking forward. And it's not just your fellow students who will help shape your future career. Our impressive faculty come from over 45 countries and include everything from CEOs to entrepreneurs and leaders in research. They're passionate about their teaching, their expertise, and their students. What's more, they have a network ready to be leveraged to the benefit of your career.
It definitely isn't going to be easy, real life isn't going to hit pause and wait for you. The mortgage still has to be paid, kids still have to be fed, and the whole time you're in education, your contemporaries are continuing to earn and continuing to progress up the same ladder you have just stepped off.
Future-proof your career
And what about the content of what you're learning? In today's world, how do you know that what you have dedicated yourself to will still be relevant in 5 years, 1 year or next week? In fact, PricewaterhouseCoopers reports between 30-38% of occupations in the UK, German, and US markets may not exist, read more here.
Going back into education is always a risk, and this is where it pays to do your research. Make sure your education provider is helping to future-proof your employability, rather than leaving you even more exposed to future trends than if you had stayed in work.
What and how you'll study at Hult is governed by one guiding principle: relevance. All of our programs are specifically designed to train you to thrive in today's rapidly changing global business world. As you learn technical business knowledge and theory, you'll also continually apply it in a team setting and examine it in a global context, strengthening your soft skills and expanding your ability to lead.
The long-term payoff
So is it worth it? Should you take the leap? Putting your career on hold and heading back to school takes the courage and commitment to trust the rewards will be worth it. It requires trust in your education provider to know that they are equipping you with the tools to deal with the challenges ahead.
Once you have taken that leap, you will see a world of opportunities open up, watch yourself overtaking the colleagues who haven't invested in themselves and enjoy the new possibilities at a new employment level, in a new industry or in a new part of the world.
I think I can hear the class bell ringing, can you?

---

Laurence Wilson is the Global Marketing Manager for postgraduate programs at Hult International Business School. He is passionate about education and has worked for a number of schools and universities in the higher education sector.
Make the most of what your career has to offer with a Masters in International Business from Hult. To learn more, take a look at our blog Top 10 things to look for in a business school, or give your employability a huge boost with an MBA in international business. Download a brochure or get in touch today to find out how Hult can help you to explore everything about the business world, the future, and yourself.
Related posts