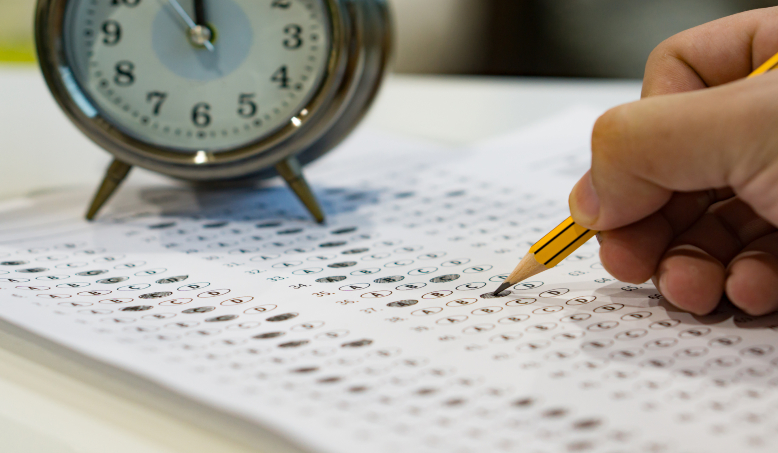 Getting through high school and deciding what to do with your future is tricky enough. And, given that 2020 hasn't exactly been an ordinary year, it's understandable why right now is an unsettling time for students desperate to secure a place at college.
Fortunately, more and more colleges in the US are responding to the uncertainty with relaxing entry requirements. A move that should help quell prospective students' worries about getting into college.
We're also keen to help, so we've answered some of the top questions on students' lips. Need instant reassurance? Don't worry, there is plenty of good news–including that Hult has always been SAT-optional.
What is the SAT and what does it test?
The Scholastic Assessment Test, better known as SAT, is a set of standardized tests. These measure skills in three core areas: Critical Reading and Writing, and Math. (Critical Reading is also known as Evidence-Based Reading). Scores on the SAT range from 400 to 1600; combining the points from each of the topics.
Different schools and professors can teach different curriculums. So the SAT helps to make things equal. Students take exactly the same set of tests and this makes for easy comparison and a fair way to assess skills.
Who takes the SAT exam?
Students in grades 11 and 12 take SATs to assess their readiness for college.
There are lots of places online where you can sit an SAT test practice. This is often free, unlike the real test. Princeton University runs its own free practice tests. A quick online search will also bring up books you can buy to help too. It's a great idea to practice if you're keen to get your scores up. As well as if you'd like to get an early indication of what your scores might look like.
The real test takes between 3 hours or 3 hours 50 minutes  to complete. The time depends on whether you choose to do the SAT test or SAT test with an optional essay.
The essay is where the extra cost comes in. For 2020 it's $49.50 to sit the Critical Reading and Writing, and Math test, and then $64.50 when you include the essay. Check the SAT test dates for the year and register at the College Board website.
Can I go to college without SAT scores?
Absolutely. A growing number of US colleges—including Hult—are now what's known as 'test-optional'. This means students can decide whether to submit SAT scores as part of their application.
Are colleges waving the SAT?
The disruption caused by COVID-19 has forced high schools to close. Classes have gone fully remote. Finding somewhere to sit SATs this year has been anything but easy for students.
The COVID-19 pandemic has had a huge impact on SAT's role in the application process. Even Ivy League schools Harvard, Dartmouth, Cornell, Columbia, the University of Pennsylvania, Princeton, Yale, and Brown have waived their SAT requirements for 2021 applicants. Hult, however, has always been SAT-optional. You can check out our SAT-optional undergrad program for full details.
It's not a unanimous vote to call off SATs as part of the application process though. Tufts University and the College of William & Mary announced a three-year pause. Earlier this year,  leaders of the University of California called for a complete end to the SATs over concern that they are unfair. Later, in May, the school's president Janet Napolitano announced a five-year plan to reduce and eradicate the role of the SAT in their application process.
If you're applying for college beyond 2021, it's safe to say you'll need to take a 'watch this space' approach. At the moment, it's unclear if SATs will make a return post-2021, but things are changing every day. Bear in mind that even with a 'standardized' test, not all schools are taking a 'standard', united stance.
 Your potential is more than a number
It's great news for students that so many colleges have dropped SATs (and ACT, a similar standardized set of tests) from the 2021 application process. It means less financial outlay, and hopefully, less anxiety for students. It also leaves no place for discrimination against students who decide not to take the SAT.
Here at Hult, we have always considered SATs as optional in part of our application process. We believe it's important to take a holistic approach to admissions. We understand that SAT tests don't tell us what we need to know about students' potential.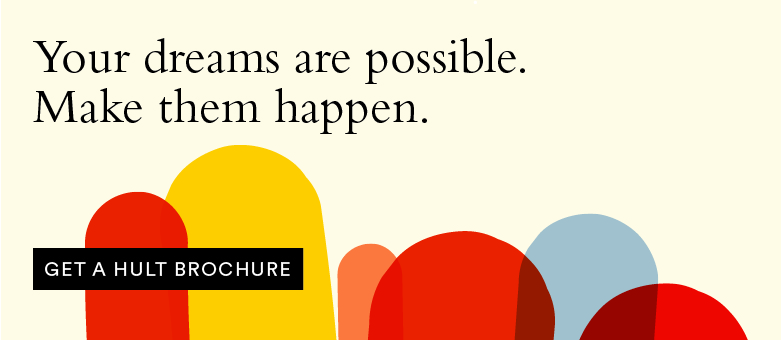 ---
You'll get a personal approach when you apply to Hult, so if you'd like to be part of a school that knows your potential is so much more than a number, apply though Hult's SAT test-optional admissions process.
---
References 
NY Times article on waiving SATs: https://www.nytimes.com/article/sat-act-test-optional-colleges-coronavirus.html
NY Times article on University of California calling for an end to SATs: https://www.nytimes.com/2020/05/21/us/university-california-sat-act.html
Washington Post on ditching SATs: https://www.washingtonpost.com/local/education/coronavirus-sat-act-admission/2020/06/15/18c406dc-acca-11ea-a9d9-a81c1a491c52_story.html
College Board website: https://www.collegeboard.org/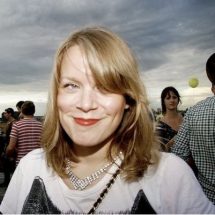 Clare Scott
Clare is an experienced freelance writer, content strategist, and contributor to the Hult blog. Her work spans many industries–from luxury fashion to travel. She works with brands, startups, and individuals to create their tone of voice and editorial content.
Related posts