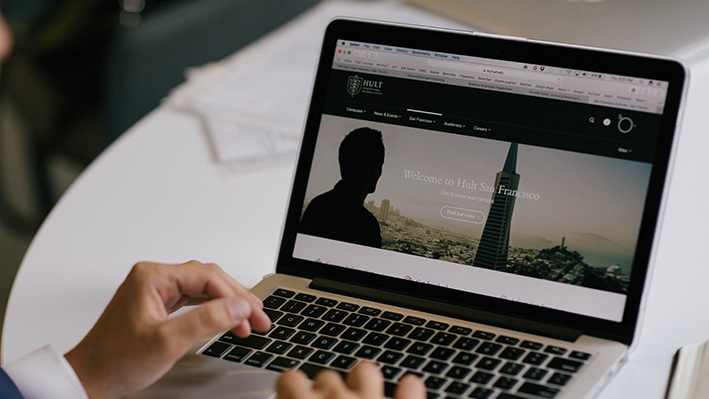 The number of students obtaining a university degree rises annually and the subject major 'business' continues to be a popular choice. Whilst studying business can open a world of possibilities for you (read how here), to succeed in the global job market you'll need to learn how to stand out among the crowds of students graduating each year. This is important to remember when looking for the right university or business school for you. For students looking to study a degree in international business, here are my top ten things to look for in a business school.
1. Location, Location, Location
Whilst studying, you'll want to have a balance of exploring a new city and all it has to offer, but you should factor in being close to the markets you want to work in once you graduate. Choose a city that can open networking opportunities for you–give you access to visit businesses you're in interested, grab coffee with alumni, and conduct informational interviews with dream companies. For example, if you aspire to work in the start-up tech sector, San Francisco might be the place for you!
2. A curriculum with a practical approach
The number one industry complaint about business schools is the lack of soft and practical skills students develop while attending university. Therefore, in order to be competitive and career-ready, you need to select a business school that will give you more than a traditional or theoretical based curriculum. Look for programs, which encourage real-world experience by incorporating practical elements, such as live business challenges, simulations, and projects with employers.
3. Rotation options: Learn to see the world
Considering your bachelor's degree will take at least three to four years to complete, you may want to look for programs that will enable you to rotate to different parts of the world. This will not only richen your experience, but can also add extra wow-factors on your profile. Employers are always eager to know what else you've accomplished outside of the classroom and examples of how you've stepped out of your comfort zone. What's more with business becoming more and more global, having the option to study in places like Shanghai or Dubai will increase the relevancy of your business degree.
4. Professors with a real business background
One of the best ways to learn is to be taught by someone who's done it themselves. Your future professors should be able to embody what they teach and offer more than just academic expertise. For instance, Professor Hap Klopp is one of the many internationally-sourced practitioner faculty teaching at Hult International Business School. Researching a school's faculty can also give you an indication to the community and network you'll be joining. Be sure to tap into your professor's network; if they know someone who can help you along your professional journey let them know.
5. Diversity of students
If you are truly interested in gaining an international university experience then study alongside students from around the world. In doing so, you'll get to learn about different cultures, share ideas and insights, and not to mention graduate with friendships all over the globe. When looking at business schools, be sure to look into the number of nationalities present among a school's student body so that you get a good idea into the diversity on campus.

6. Flexibility of your bachelor's degree
Whether you already know which area of business you would like to focus on (i.e. Marketing, Finance, or Management) you should think about how and when you will have to make these decisions. Will you be able to take general classes out of all areas to see which suits you best? Does the program offer exciting electives to broaden your educational horizons (i.e. foreign languages, humanities, and leadership development)? Good bachelor degrees offer you additional certificates or diplomas alongside the main curriculum, such as in new technologies like Business with Computer Science or Business with Design.
7. Student support with personalized attention
During your time at university, you want to be supported by faculty as well as staff members. Pay attention to the number of students per lecture and the overall size of the student body to gauge the level of support you can expect to receive. Will campus staff actually know your name? Do you always need an appointment before seeing staff? If something goes wrong, is there someone that can help? Trust me, these things can make your time at university far less stressful and a heap loads more enjoyable.
8. Student goals: Become an entrepreneur
Many students dream of becoming an entrepreneur and to be one day founders of their own start-up. With the right tools and mentorship from your school, such aspirations can be achieved during your years as a student. There are many great examples of Hult bachelor students who have started their own ventures before graduating through using platforms like the Hult founder's lab.
9. Life after graduation: student success
Looking into student success stories will provide you with good insight into how school's and their programs prepare students for a promising future. Testimonials, job placement statistics, and who are some of the top hiring companies are a few examples of the indicators to look out for. You should also be interested to see what resources are made available to alumni. Whether it be initiatives to maintain the network you've built at university or alumni-exclusive classes to develop your learning–these are factors to consider as they increase the value of a degree.
10. The accreditation of your program
Whilst it's not all about rankings, one last word of advice: Pay attention to how your bachelor's degree is accredited (i.e. NEASC, BAC, AMBA, AACSB) – this is especially important to ensure the educational quality and rigor. Additionally, looking into the right type of accreditation will ensure that your degree is properly recognized in your home country. For example, not every program comes with the AACSB accreditation for business, which can be regarded as one of the highest accreditations for business degrees globally.
Hope this was helpful, and whichever way you choose, good luck!
---
If you would like to find out more about Hult's global business programs, download a brochure here.
---
Kickstart your career with Hult's undergraduate business school. To find out more, take a look at our blog Top 10 things to look for in a business school. Download a brochure or get in touch today to find out how Hult can help you to learn about the business world, the future, and yourself.
Related posts