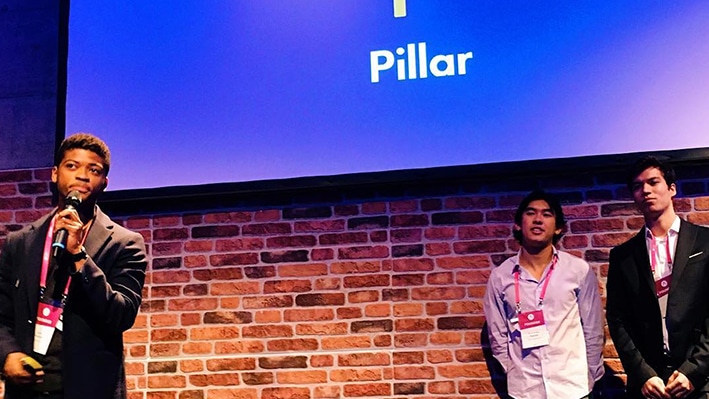 Written by Becky Hinchliffe, a Hult contributing blogger.
It's the dream of many students entering a business degree to start their own company, but without the right tools, entrepreneurship can remain just that–a dream. Launching a start-up takes expertise and connections that young business people don't usually have at the beginning of their careers. Financial resources, well connected investors, and an idea that really works are all hard to come by. Yet waiting for years just doesn't cut it for the next generation of innovators. So where should a budding entrepreneur begin?
Startup launchpads and business accelerators are the answer for those who aren't quite ready to go it alone, but still want to make their mark. Helping you to build your skill set as you begin your entrepreneurial journey, these supportive organizations provide you with a resource 'cushion' that gives you the time to learn and take stock. This makes fledgling businesses more likely to face their early challenges successful.
In order to meet a growing need in our own community Hult created its own launchpad in October 2016, built exclusively for companies with at least one Hult undergraduate student behind them – the Hult Founders Lab. Early successes have shown that easy access to such a launchpad means greater opportunities for student-led businesses. Many of them are already even up, running, and making money.
"We've worked with so many companies, executives, and other schools, and the Hult Founder's Lab has helped us to build networks upon networks. We've connected with startup incubators and accelerators at the University of Oxford, Imperial College, SOAS, and working with global leaders like Virgin Startups and the BCG Digital Ventures. We also attended the START Innovation Summit in Switzerland earlier this year".

Sarveen Chester, Hult Founders Lab Student Director and Global Ambassador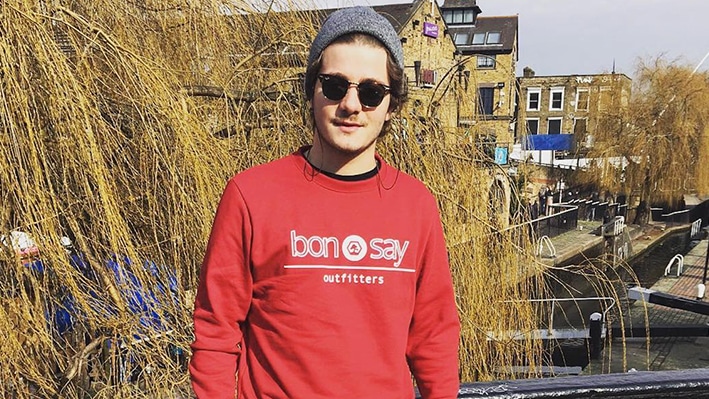 One such startup is BonSay Outfitters, an eco-friendly apparel company with a focus on sustainability. We asked founder and Hult student Carlos Juste what it has been like to take his journey towards creating a viable business.
Carlos, what challenges did you face in setting up your own startup?
BonSay Outfitters is a fashion startup, so we are entering a really competitive industry, and we need to position ourselves strategically. We want to create a transparent brand image that connects with customers emotionally, but initially we didn't know who our target audience was. We knew there was a need for a brand committed to reducing the footprint fashion leaves on the environment, but we needed to think about our customer. That was one of our biggest challenges.
Did any other challenges arise that you didn't expect?
The process of creating the supply chain became one of the most difficult parts of the process. Finding the right suppliers that met all our sustainability requirements, and at the same time allowed us to produce at a smaller scale, was tough. In an industry filled with giants, who wants to supply the newbie?
Did you find using the Founders Lab helped with these challenges?
Yes. I got the right mentors to guide me through every step of growing BonSay, from finding the right suppliers, to pursuing potential new markets and successfully launching the business in the Spanish market. Hult Founders Lab gave me useful tools that allowed me to better understand and prepare for the business journey.
Now that you are up and running, what are your next steps?
Since February 2016 BonSay Outfitters has launched more than 20 products, with an increasing number of sales and clients around Spain. The next step is to expand to other international markets and create partnerships with logistics companies and distributors around Europe. In the next few years I'd really like to see BonSay Outfitters competing against the main streetwear companies around the globe.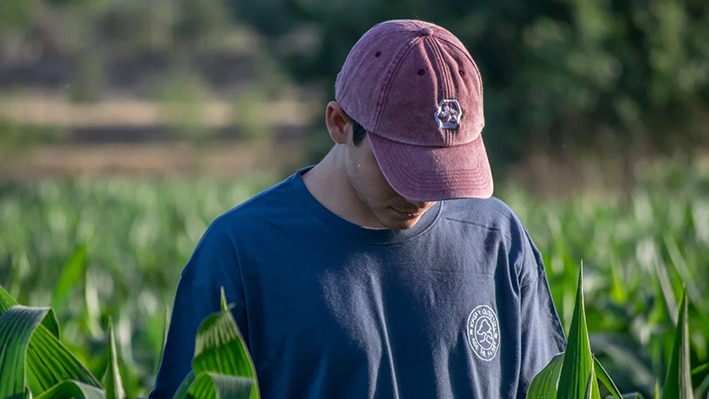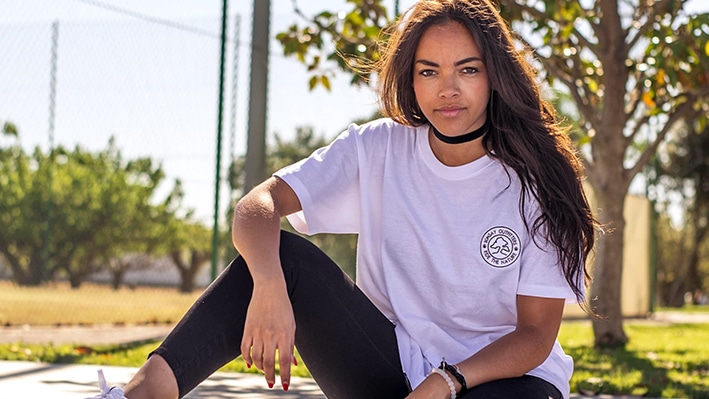 Bonsay Outfitters offer a range of apparel from tees, and sweatshirts to caps BonSay Outfitters is just one of over 16 new businesses welcomed to the Hult Founder's Lab by Professor Daniel Rukare over the last eight months. The Discipline Lead for Entrepreneurship has been particularly excited to see the impact a Hult launchpad has had on the entrepreneurial community on our London campus:
"There have been so many student success stories – and many more to come I am sure. For me the best part is watching students evolve and make tremendous leaps and bounds. Some students come in with a great product and move straight to BETA testing, while some realize the user journey isn't right, or the idea isn't working. Seeing them learn and change as their business becomes something tangible, and they make their ideas work, is amazing."

Professor Daniel Rukare
In fact, the program has been so well received that it has even been integrated into the undergraduate curriculum. There is now a 3 credit course acting as a capstone project or open elective that allows students to make their business efforts a real part of their degree. Now students can go a step further than the classroom and apply what they've learned to their own businesses, while benefitting from mentors, investor connections and advice–we can't wait to see where their journey will take them.
Interested in getting involved with the Hult Founder's Lab, or starting your own business? Read Professor Daniel Rukare's advice on what it takes to become a successful Entrepreneur at https://www.hult.edu/news/5-tips-starting-business/.
---
If you would like to find out more about Hult's global business programs, download a brochure here.
---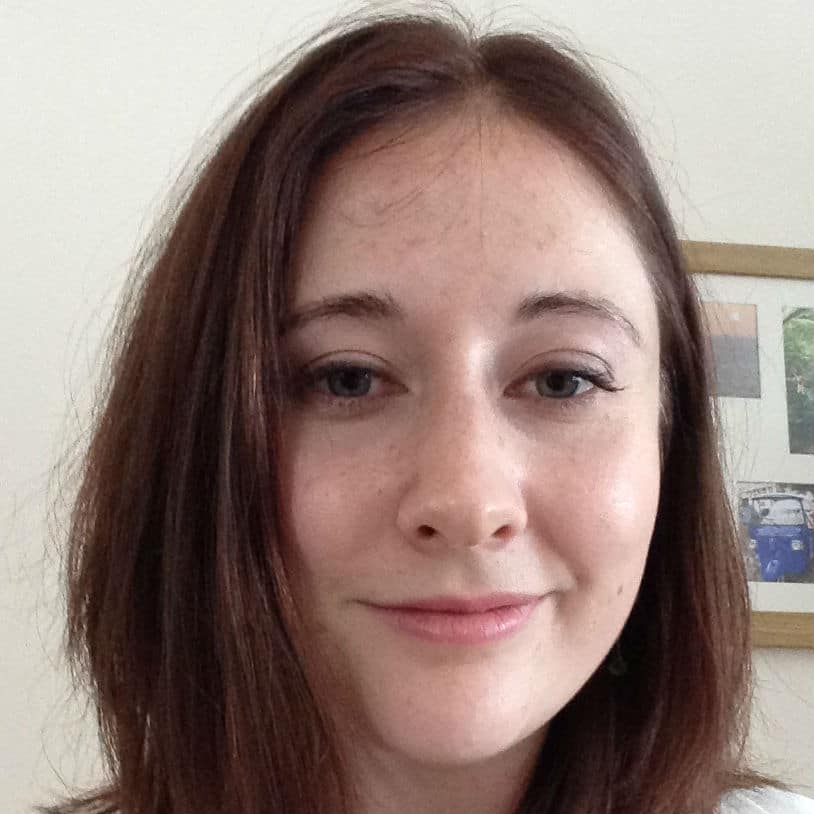 Becky Hinchliffe, Hult contributing blogger, is a freelance writer focused on business and university themes. She has been involved with a number of Hult and Ashridge projects, and has written about topics ranging from millennials and the world of work, to making the most of your finances in college.
Make the most of what your career has to offer with a Masters in International Business from Hult. To learn more, take a look at our blog Do you have the essential skills to launch your international startup? or give your employability a huge boost with an MBA in international business. Download a brochure or get in touch today to find out how Hult can help you to explore everything about the business world, the future, and yourself.
Related posts