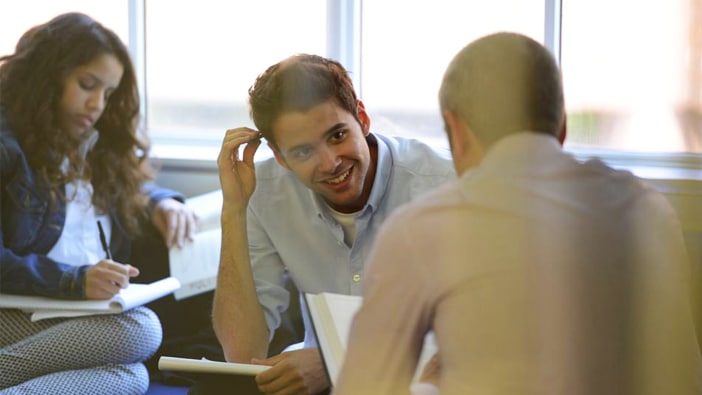 5 tips on starting your own business

Hult News, 7 years ago
0
3 min

read
What new entrepreneurs need to know, with Hult Professor Daniel Rukare.
Earlier this year, we were excited to launch the Hult Founders Lab on our undergraduate campuses, making it our first in-house startup launchpad catering exclusively to Hult student entrepreneurs. The Founder's Lab will provide support, mentorship, industry knowledge, and fantastic networking opportunities to students who want to pursue their business ideas while studying.
We sat down with one of the mentors who has played a key part in bringing the project to life through his role as Discipline Lead for Entrepreneurship, Professor Daniel Rukare, and discussed what it takes to become a successful Entrepreneur. He shared his 5 top tips with us and passed on his advice for Hultians who'd like to start their own business:
Hone that idea
Before you start pursuing your idea, make sure that it is as clear as possible. Know what kind of opportunity you'd like to offer, who you'd like to offer it to, and what problems you'd like to address. In doing so, you'll be able to create a stronger foundation and guiding principles for your brand.
Do your homework
It's not enough just to do a S-W-O-T exercise. In today's competitive market, you'll need to distinguish which brands are your competitors—and that means really digging deep. Perhaps you can even go a step further in your preparations by predicting which companies could be your indirect competitors. With technology developing all the time, all it takes is one disruptive innovation before that big company could enter your industry.
Build an A-team
We stereotype leaders as the ones holding forth at the front of the room, but the best leaders don't hog the limelight. They are the people who can shine when they need to, but also get stuck in at the back, motivating everyone to go forward. The trick is to start working on a team that has core capabilities on day one, and understand that there will always be someone who is better than you at other things—that's more than okay. Focus on creating a team that complements each other, can offer a variety of strengths, resources and knowledge, and has the flexibility to adapt—these are the key ingredients you'll need to launch a successful startup. 
Utilize your network
Never pass up a chance to connect. True Hultians are networkers from the very beginning, and if you study with us, you have access to an amazing international network. Leveraging that network and connecting to new people through the friends you meet here should become a way of life—after all, one of the people you meet could be your next business partner or mentor.
Don't go all-in until you're sure
Until you are sure that your business in viable you should expose as little capital or resources as possible. Remember, capital can come not only in the form of money, but also of things, people, infrastructure and technology. Analyze your performance first and wait until you have a good track record of sales that translates to scalability. Then you will know what your next steps could be.
Becoming an entrepreneur is risky. You will be faced with decisions that you could have never imagined or anticipated, but for a huge proportion of our students we know it is worth it. What tips do you have for the next generation of business leaders and startup founders? We'd love to hear about your experiences in the comments below.
Related posts