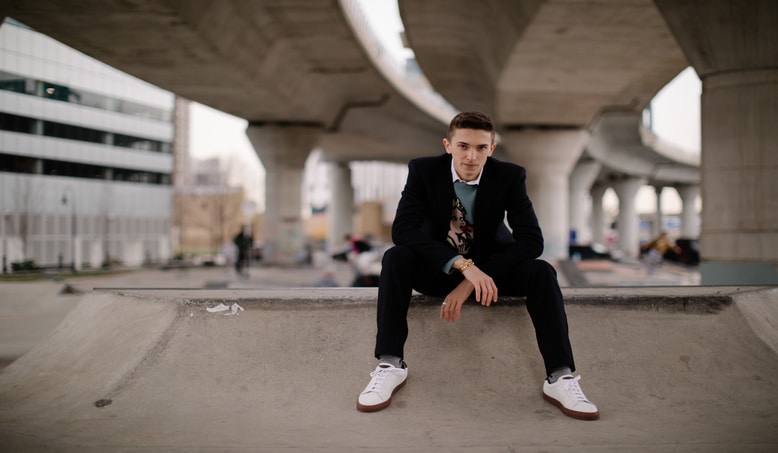 It's hard to ignore when something doesn't feel right. It could be that where you're living hasn't cracked up to what you thought it'd be. Or, that you want to study a different subject. Maybe it's the values and culture of your school–and that they don't feel as close to yours you'd like. Whatever your reason for transferring schools might be, it can feel daunting to do it. But, it's all okay and way more common than you might think.
13 reasons why students transfer universities
1. Subject
Maybe what you're studying isn't what you thought it'd be? You might have changed the industry you want to join post-major. Or perhaps, you're just not loving what you're studying. Whatever the reason you want to swap subjects, you can feel reassured you're not the first, and you won't be the last, to do it.
2. Location
Too far from home? Too long a commute? Or maybe you've decided to move overseas.
3. Culture
Not everything 'fits' with who we are. That's normal – and it's totally acceptable to make changes that feel more comfortable.
4. Covid-19 impact
What hasn't it impacted really? The virus is here to stay and we have to find ways to live with it. However, you don't have to live with the university you chose if your circumstances change unexpectedly.
5. Social isolation
A big part of being at uni is making friends, and sometimes, friends for life. The student drinks, being in the same boat as one another and sharing that. Not having that is a solid reason to make some moves.
6. Wrong environment
Like the culture of a university, maybe things feel too formal, too casual. Something doesn't feel right but you can't quite put your finger on it. Time to consider an exit strategy…
7. Changing majors
Where you're studying may not offer the major you want to swap to. Or you've seen the perfect major you can't pass by at another school.
8. School recognition and prestige
Hey, it happens–students do move for this. Though it's always good to unpick your reasons and goals for moving and make sure your uni and major matches them. Opting for a 'name' on your CV might look good, but the experience or course could fail to live up to your expectations.
9. Low academic performance
Again, it's a real reason people transfer. The school might not be performing overall and you might worry about how that reflects on you. Like moving for school recognition and prestige, the onus is really on you to pull the grades out of the bag–not the school.
10. Costs
Totally fair. University is expensive. A smart move might bring the dollars you're spending down.
11. International transfer
You might already be studying abroad and it's not what you thought it'd be. Or, you want to stretch out of your comfort zone and immerse yourself in new surroundings and their opportunities.
12. Corporate or job transfer
Some students work full-time and their job might take them to another city–which means another university.
13. Returning to complete a degree
Dropping out doesn't mean you can't return and complete a major–you can. Circumstantial or otherwise, that sometimes means finishing off at a different uni.
If you're feeling out of place as an international student, Hult is a diverse, welcoming environment. 90% of our students are from abroad, 141 nationalities are represented in our student body. Talk to us about transferring.
What is it like to transfer universities?
Should you stay or should you go? This is the toughest bit as the build-up to making your decision can feel much worse than once you've made it. Things will likely fall into place and you'll feel a lot lighter!
If you do decide to transfer, there is a lot to organize–from the re-application, the financial side of things, and your living situation. Take it step-by-step and try not to get too overwhelmed at the process of it all. Universities have trained staff to assist you and it's their job to help you with the transition. Both your current and new uni should be supportive, and the move might turn out not to be as hard as you think.
What do universities look for in a transfer student?
The best thing to do is be prepared with all your results, including high school SATs. New schools will want to see that you're doing well at your current school. They'll also look for the same qualities in a transfer student as they would first-time students.
How to transfer colleges in 3 steps
Step 1: Analyze your reasons for transferring
This is crucial and will help you build the foundations of an amazing application essay. Be real with yourself and consider the risks of moving too. Will your credits transfer over? Will you like the new school?
Step 2: Maintain consistent grades or push them up if you can
Once you decide to make the leap it's important to keep your grades up. Improve them if you can! You want the new college to see you as a valuable addition to their community.
Step 3: Write an incredible essay
A succinct essay will convince the new school why you'd be the perfect student. Make it specific to the school. Why are they the right uni for you? What will you bring (that they can't possibly turn down). The thought of writing another essay might make your eyes roll, but you do need to write one as part of the application process. Allow plenty of time to think, prep, and write it and remember the reasons you want to transfer. This is a whole new opportunity to shape the future you want.
Warm welcomes are here at Hult
Hult International Business School accepts hundreds of students every year that transfer from other universities. You won't lose any credits and you're still eligible for scholarships. There are lots more reasons Hult makes a good option to transfer to.
Let's say that you're not happy with your specialization so far. Studying business at Hult is a great option as it is such a flexible degree with many career paths. If you know that you want to go into business, having a business-focused degree from a purely business school, like Hult, and a wide alumni network is a good idea.
Maybe you're feeling out of place as an international student? You won't at Hult as it's a diverse, welcoming environment—90% of our students are from abroad and 141 nationalities are represented across our student body.
If your move is more around location and you're looking for more freedom, Hult has five campuses worldwide open to undergraduate students. And you can rotate to multiple campuses. You can study fall and spring Boston or London and take summer electives in either of those places as well as San Francisco, Dubai, and Shanghai. You can even change your choice of campus every year.
If you're feeling unsupported, like just a number among thousands of students, Hult has a personal 1-2-1 approach from application support, through to academics, careers, housing, and wellbeing.
---
Ready to make a change? Talk to us about transferring.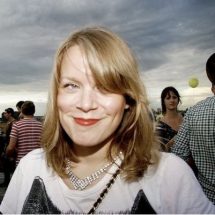 Clare Scott
Clare is an experienced freelance writer, content strategist, and contributor to the Hult blog. Her work spans many industries–from luxury fashion to travel. She works with brands, startups, and individuals to create their tone of voice and editorial content.
Related posts