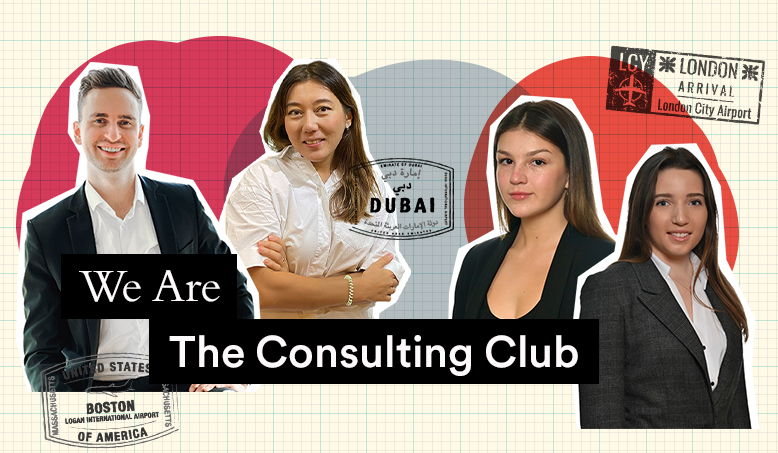 Hello, we are the Hult Consulting Club, and we won Outstanding Club at the Student Life Awards!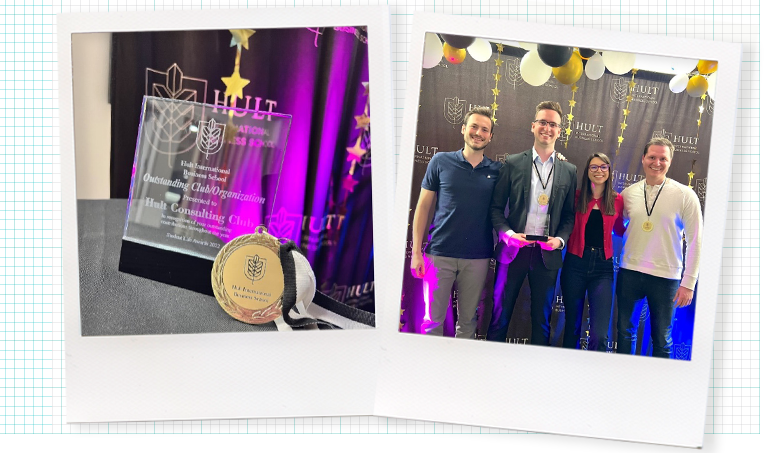 Fun fact! The Hult Consulting Club is one of the oldest and largest clubs at Hult International Business School.
Until last year, each campus had its own club without consolidation. Leonard (our club president) saw this discrepancy during his rotation at the Dubai campus.  
"I noticed that there was no connection between the Boston club and the Dubai club. I pitched to Hult that having a global consulting club would help students connect with each other and companies more efficiently. I created our website and started the Hult Global Consulting Club, which operates on Hult's three campuses (Boston, London, and Dubai) under a new structure, one aligned name, and one mission." 
Our mission is to prepare our members for a successful career in the consulting industry by providing networking opportunities, case study workshops, and expert insights into the top consulting firms. We strive to grow and expand even more in years to come, smoothing the path for aspiring consultants on a global level. 
We aim to deliver impactful events and material to our members, including first-hand experiences with companies and an ambitious learning environment. This year we have successfully hosted 25 events across Boston, London, and Dubai. We are aiming to expand to the San Francisco campus this coming school year. 
Events from the past year  
We've welcomed 27 speakers from 17 companies including: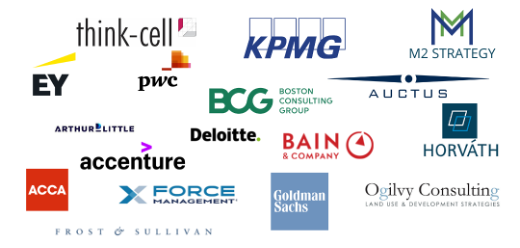 Speaker events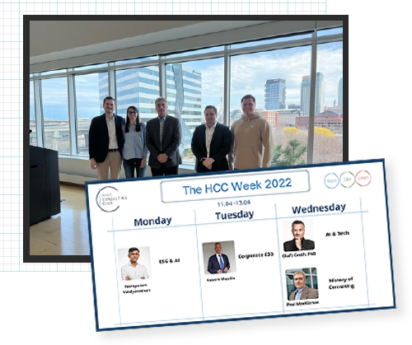 The HCC Week is our most anticipated event of the year! We hosted four events across our Boston and Dubai campuses. The guest speakers were from around the world, and the common theme for this year was environmental, social, and governance (ESG) issues and artificial intelligence (AI). And then, to wrap up the HCC Week, Paul Mackinnon took us on a journey about the history of consulting. 
External case competitions 
In 2021, we competed in and won the IXL 3Cs Go Global Program, a strategy consulting competition where we developed US market entry and growth strategies for companies in Brazil.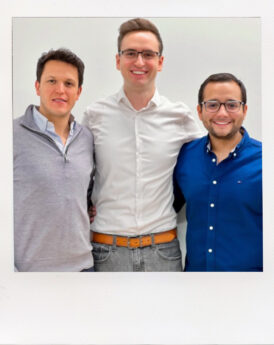 Then this year, we had a real "pinch-me" moment when we won the prestigious Harvard Global Case Competition 2022.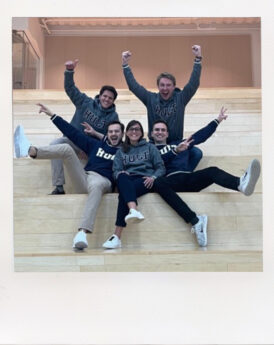 Club collabs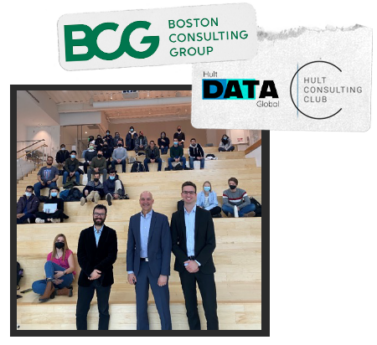 We joined forces with Hult Data Global for a Q&A session with Emilio Lapiello, a partner at Boston Consulting Group (BCG). Emilio spoke about digital transformation and strategy projects, and shared his expertise on the current trends happening in the consulting and data analytics industry. 
Workshops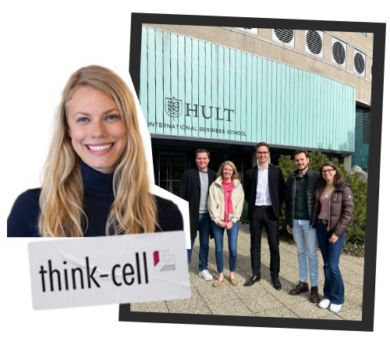 We partnered with think-cell for a workshop that teaches aspiring consultants the craft of designing slides. Many consultant firms use their software, so it was vital for us to have this workshop with Kate, the director of academic programs at think-cell.
We also hosted a market sizing and profitability workshop. This one was popular as it was excellent preparation for consulting interviews and tackling case studies.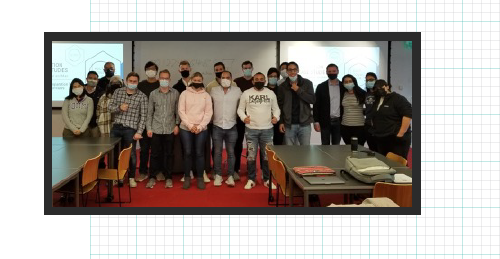 Alumni sessions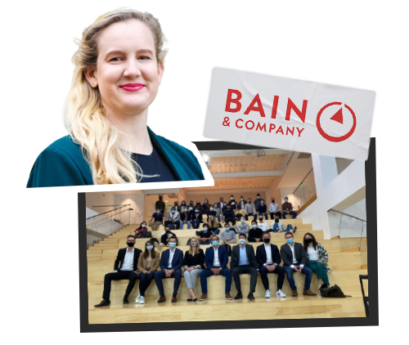 Kerry Stephens hosted a Q&A session about alternative roles in the consulting industry. She spoke about how consulting firms offer many other positions for people with different expertise, for example, a designer.  
The presidents behind the club 
---
Leonard's story: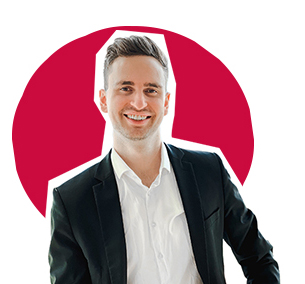 My journey had many twists and turns, but it ultimately led me to Boston, where I completed an MBA and now a dual degree in finance at Hult. The consulting club has not only taught me how to lead a local team but teams located around the globe. I am glad that I was able to support the Hult community and bring career-impacting events to our members both online and offline.  
The ability to connect them to the largest companies in the industry and learn about the world of consulting is something that I regard very dearly, and I hope our members value it as well. Being involved in the consulting club helped me master my skills and allowed me to compete and enter the finals of the global IXL and Harvard case competitions. 
---
 Zhanar's story: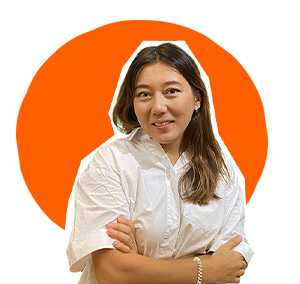 My journey to Hult Dubai started in February 2021 as my husband received an offer in UAE. I decided to complete my MBA degree, which I kept putting off due to family commitments. I have more than 14 years of experience in auditing and finance for international and local Kazakhstani companies. 
Consulting has always been a source of new information, inspiration, and innovation for me. I decided to start the consulting club in Dubai to share my knowledge and help students. Some of the students were transitioning from other professions into consulting, so I'm glad that our club helped them. 
---
Patricia's story: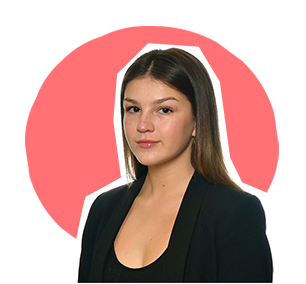 After coming to London to pursue my master's, I signed up with Luisa to re-start the Hult Consulting Club London. We created a solid team, and the work we did reaffirmed why we became part of the global club initiative, which aims to unify the work across all the Hult campuses. Becoming co-president allowed me to train my leadership skills. 
The club has given me invaluable insights into the consulting industry, from the speakers we get to hear from to the events. I'm so proud to be part of the club and am confident that it will become bigger and stronger with the future generations of Hultians. 
---
Luisa's story: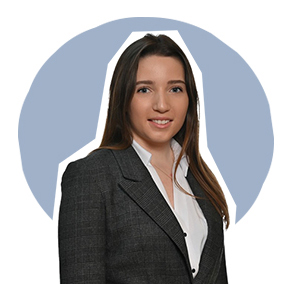 My journey to Hult started in the spring of 2020 when I studied for two master's degrees, a Master's in International Business and a Master's in Business Analytics. I found my passion for consulting through an internship.  
Together with Patricia, we built the consulting club London, and we were able to create a platform that allowed students to follow their passion and be exposed to a truly global network. The expansion to a global club allows students to develop a truly global mindset and knowledge base. My role has taught me valuable project management and leadership skills. 
Well, that's us! We hope you enjoyed getting to know the club and what we do. Be sure to check out our website and Instagram for more content on consulting.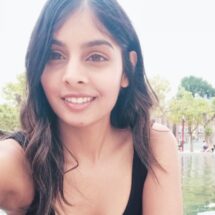 Ulisha Singh
Ulisha is a copywriter and contributor to the Hult blog. With her experience writing for various industries, from software to yoga, she has gained invaluable insights that allow her to create specialized content for her clients. In her free time, Ulisha likes to travel, work out, and eat her way through London.
Related posts