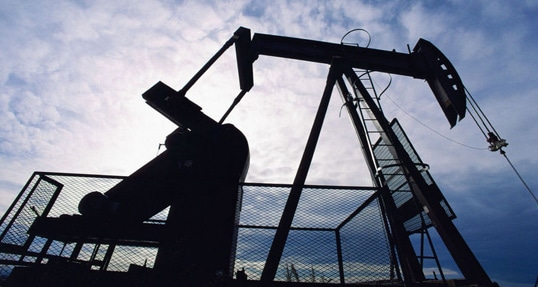 Renewable energy stays strong despite plummeting oil prices

Hult News, 9 years ago
0
5 min

read
Global oil prices have been steadily falling for the past few months, but the availability of relatively cheap oil is not holding back sustainable energy. Clean energy sectors like wind and solar PV are growing steadily and showing no signs of slowing down.
Could we see renewables overtaking coal as the leading source of electricity by 2040, and what does this mean in terms of business and investment opportunities?
Oil – prices falling, jobs rising
The combination of easing demand for oil and rising global production has resulted in prices tumbling by approximately 30 percent in recent months. Following three days of falls, oil prices saw a slight gain on November 20th on speculation that the Organization of the Petroleum Exporting Countries (OPEC) could take action to halt the decline. The group is currently producing more than its quota of 30 million barrels per day, which has led to calls for a small cut in production to shore up prices.
Opinion is divided on whether this will happen, or if OPEC's strategy will continue to be dictated by senior members like Saudi Arabia, which is reluctant to decrease its oil output. A survey of 20 analysts by Bloomberg was split right down the middle, with ten respondents expecting the organization to reduce supply and the rest anticipating no change. All eyes will now be on the OPEC meeting on November 27th.
Bjarne Schieldrop, chief commodities analyst at Norwegian corporate bank SEB, said: "I think that OPEC must announce a reduction to the [production] cap. Then the big question is of course how they will actually achieve that with no obvious candidate willing to cut their supply."
The oil and gas industry remains a hotbed of growth and opportunity for businesses and professionals. In the U.S., oil and natural gas production jobs increased from 422,033 in 2009 to 586,884 in 2013, a rise of 28 percent. Average wages were USD108,000 in 2013, more than twice typical pay across all private sector industries, according to the Energy Information Administration.
Along the U.S. Atlantic and Pacific coasts and in the eastern Gulf of Mexico, offshore oil and natural gas leasing could generate nearly 840,000 jobs and raise more than USD200 billion in government revenue, the American Petroleum Institute has predicted.
Growth and investment opportunities in sustainable energy
Wind and solar power have become an increasingly important part of the global energy mix in recent years and this trend will continue for the foreseeable future, regardless of trends in oil prices. Taking solar power as an example, the technology has experienced a substantial decline in cost since the turn of the century. Furthermore, it shouldn't be affected by oil prices because the two energy sources are not in direct competition with one another.
Tom Werner, chief executive of California-based SunPower, said the price of oil has "almost nothing to do" with future demand for solar, even in the Middle East. "We can price solar energy significantly below diesel-produced electricity," he told investment analysts during a conference call. "You have to have substantially lower cost of barrel of oil to even come close to the numbers that you can hit with solar."
By 2040, global energy supply is likely to be divided into four fairly equal sectors – low-carbon sources (nuclear and renewables), oil, natural gas, and coal. Sustainable energy generation would still be in the minority in this scenario, but it is technologies like solar and wind that are set to see the most rapid growth.
In a report highlighting the positive outlook for renewables, the International Energy Agency (IEA) said these sources are expected to account for nearly half the worldwide increase in power supply up to 2040. If this prediction proves accurate, sustainable sectors will overtake coal as the leading source of electricity.
[Tweet "@Hult_Biz Renewable sources are expected to account for nearly half the worldwide increase in power supply up to 2040."]
"Renewables are expected to go from strength to strength, and it is incredible that we can now see a point where they become the world's number one source of electricity generation," said IEA executive director Maria van der Hoeven.
With such exciting growth on the horizon, surely sustainable energy is a prime sector for venture capital investment and business start-ups? This could well be true, if the U.S. Department of Energy's USD34.3 billion portfolio of investments in renewable projects is anything to go by.
As of September 2014, the Loan Programs Office's investments in assets like solar power plants and wind farms had made a profit of USD30 million, with a loss rate of 2.28 percent. But like any investment prospect, sustainable energy should be assessed in terms of its drawbacks as well as its advantages. One factor is the level of support particular sectors receive in government subsidies.
Despite pledging to end subsidies for fossil fuel exploration, the G20 nations are spending about USD88 billion a year on oil, gas, and coal exploration, research has shown. Without this support, projects to access hard-to-reach resources would not be financially viable for private companies. Furthermore, the Overseas Development Institute (ODI) and Oil Change International pointed out that every U.S. dollar in renewable energy subsidies attracts USD2.5 in investment, compared to USD1.3 for fossil fuels.
Shelagh Whitley of the ODI said: "Despite the widespread perception that renewables are costly, our research reveals that finding new fossil fuel reserves is costing nearly USD88 billion in exploration subsidies across the G20… Scrapping these subsidies would begin to create a level playing field between renewables and fossil fuel energy."
It will be interesting to see how these two industries – with their contrasting characteristics but equally keen appetites for growth – perform in the years to come.
Make the most of what your career has to offer with a Masters in International Business from Hult. To learn more, take a look at our blog The Top 7 Skills Needed for Success in International Business, or give your employability a huge boost with an MBA in international business. Download a brochure or get in touch today to find out how Hult can help you to explore everything about the business world, the future, and yourself.
Related posts