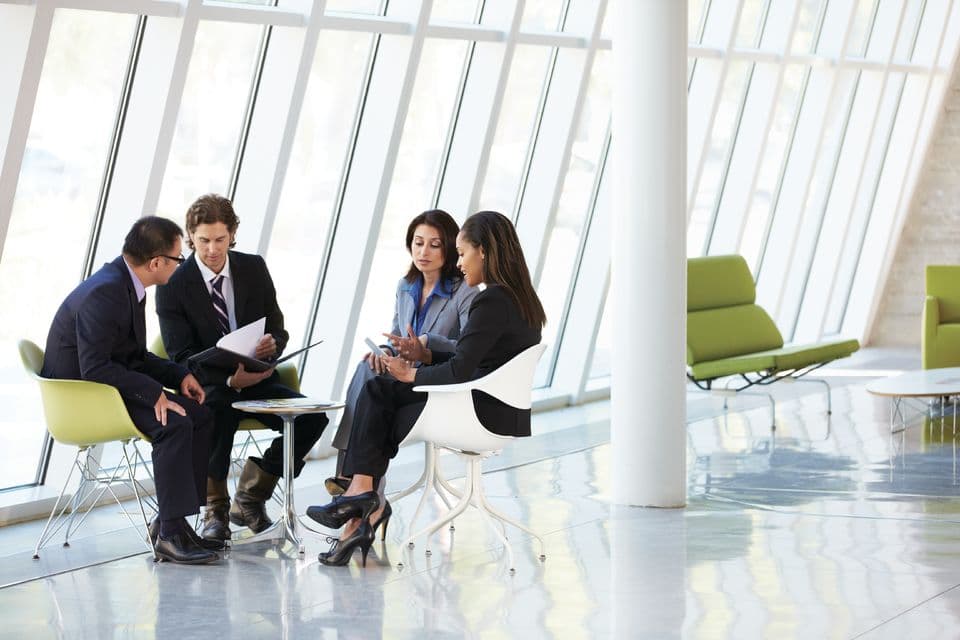 To thrive in the world of international business today demands an entirely different set of skills than was expected even a decade ago. Now more than ever, global professionals face a "VUCA" business environment—one that's volatile, uncertain, complex, and ambiguous. The skills needed to navigate this new, globalized business landscape aren't the "hard skills" of, say, analysis or accounting. While strong technical know-how is still essential, it's the "soft skills" that can mean the difference between survival and true success in international business.
At Hult, we've asked 100 of the world's leading CEOs what key competencies business graduates need in the 21st century. When it comes to international business skills, they confirmed that soft skills in areas like influencing, collaborating, and thinking adaptively were critical for employability and success.
---
Download the report on the skills CEOs want in business school graduates
---
In response to these findings and the range of new demands placed on professionals striving to be competitive on an international stage, we have made leadership development central to our business curriculum, ensuring Hult students graduate with these in-demand skills.
Through our engagement with business leaders, our world-class faculty, and successful alumni, we've identified the top 7 skills needed for success in international business. Whether you're hoping to land a job at a top multinational company, seek a new career abroad, or launch your own business venture, these are the skills that you need to succeed:
Cross-cultural communication skills
Excellent networking abilities
Collaboration
Interpersonal influence
Adaptive thinking
Emotional intelligence
Resilience
Cross-cultural communication skills
Any role or function in international business means working in diverse workplace with people from a different country or background to yours. Whether they're a colleague, a client, or a customer, understanding how to communicate across cultures is an absolutely indispensable skill.
It requires no small amount of sensitivity, respect, and diplomacy. It also requires an open mind and, often, a little bit of research. Make an effort to learn, understand, and appreciate cultural differences and nuances when it comes to communication. Knowing, for instance, how people from other cultures interpret workplace confrontation or something as simple as maintaining eye contact can help to avoid misunderstandings and facilitate better workplace communication. And good communication is good for business. (In fact, studies suggest that a breakdown in communication is one of the top reasons why projects fail.)
Of course, listening skills are an often-overlooked element of effective communication. When you're working with colleagues or customers abroad, actively listening is more important than ever, especially if there is a language barrier.
Excellent networking abilities
If you want to work in international business, developing a strong network of connections outside of your home country is essential. Successful networking can open the door to unexpected business opportunities overseas, and some reports claim that up to 80% of jobs are now landed through networking.
While online platforms like LinkedIn make it easier to find and maintain professional connections abroad, excellent in-person networking ability is still among the key skills for success in international business. Mastering your "elevator pitch" and attending industry networking events is one useful way meet like-minded professionals and grow your connections. Of course, like cross-cultural communication, networking skills also require diplomacy, tact, and a listening ear—remember that you're building a relationship rather than simply selling your skills.
For ambitious international business professionals, one of the most valuable networking opportunities is often going to business school. From your peers to your professors, the people you'll meet on an MBA or Executive MBA program will come from all over the world and boast a diverse range of skills and expertise, making them strong candidates as future collaborators or colleagues.
Collaboration
For success in international business, it's not enough to simply build a network — you need to work well with others. The ability to collaborate and work together for a common purpose is fundamental in the business world. It requires humility, allowing others to take the lead and share credit for success. It also requires confidence to tackle problems, give and receive feedback, and respectfully fight your cause.
In an international business environment, collaborating with team members from other cultures is especially beneficial. First, it's an opportunity to use and develop your cross-cultural communication skills. Secondly, it will expose you to new perspectives and ways of addressing difficult business problems. The most inspiring and successful business leaders are often the best collaborators, knowing that collective brainpower can accelerate company success.
"I have developed my leadership skills on so many levels as a result of the Hult MBA program. Hult is more than a business school—it is a transformative experience. I've developed a growth-mindset, listening skills, the ability to rally team members towards a common goal, and the ability to seek and give feedback, to name but a few of the skills I've learnt at Hult."

Joy Meregini, Hult MBA Class of 2016
Interpersonal influence
The ability to influence others is fundamental to business success, whether you're trying to persuade an investor to secure funding for your new venture, encourage an employee to adopt a new way of working, or convince a customer to buy your product. The best business leaders gain influence by developing good professional relationships and building respect — meaning communication, networking, and collaboration can all culminate in influence.
Mastering interpersonal influence eliminates the need for a hard sell, encouraging others to get on board with your ideas because they understand the value you offer. It's the ability to be assertive, without being aggressive. In international business, it's a skill that will serve you well in pitching for new business, negotiating deals, and motivating diverse teams. That's why it's a core competency in the Hult leadership curriculum.
Adaptive thinking
In today's VUCA business environment, you must have the confidence to react and adapt quickly, thinking "out of the box" to solve problems. Adaptive thinkers thrive in an ever-changing environment, making them well placed for success in international business. But how can you develop adaptive thinking skills?
According to a 2015 article in Forbes, impulse control, humility, and curiosity breed adaptive thinking. When a swift response is needed in a critical business situation, adaptive thinking means taking thoughtful action rather than giving in to impulsion. It also means accepting when old solutions are not longer fit for purpose.
Adaptive thinking was previously the remit of military commanders, taking decisive action in times of danger and uncertainty. Today it's a tactical skill demanded of global professionals.
Emotional intelligence
In today's HR terms, you're more likely to hear people valuing "EQ" over the more traditional measure of "IQ". Strong emotional intelligence is noted as a critical skill when it comes to how to do international business. That's because it influences nearly every aspect of business interaction.
Emotionally intelligent people are self-aware and in control of their emotions, meaning they are better able to react calmly in critical or stressful business situations and adapt flexibly to change. They are also able to work together effectively, collaborating and communicating well thanks to above-average interpersonal skills and a strong sense of empathy.
To help develop the valuable professional skills associated with strong emotional intelligence, a research team from Ashridge Executive Education at Hult International Business School is investigating the role mindfulness practice can play in leadership training.
Resilience
To succeed in international business unequivocally demands mental toughness and resilience. On a practical level, working across time zones and cultures involves long hours. Failure and setbacks are also a fact of life in the business world, but defeat isn't. This is where resilience comes in.
[Tweet "Failure and setbacks are a fact in the business world, but defeat isn't."]
Going hand-in-hand with emotional intelligence, resilience is a key characteristic for success, allowing you to rise to meet the inevitable challenges of global business, maintain motivation, overcome risks, and recover quickly from hardship.
Curious to know how Hult is developing the highly skilled, resilient, and successful international business leaders of tomorrow?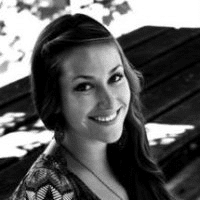 Katie Reynolds
Written by Hult contributing blogger Katie Reynolds who is a freelance writer based in London. Originally from Michigan in the U.S., she relocated to the U.K. in 2010 to pursue a master's degree at Hertford College, Oxford. Today, she writes on topics including business, higher education, healthcare, and culture.
Related posts