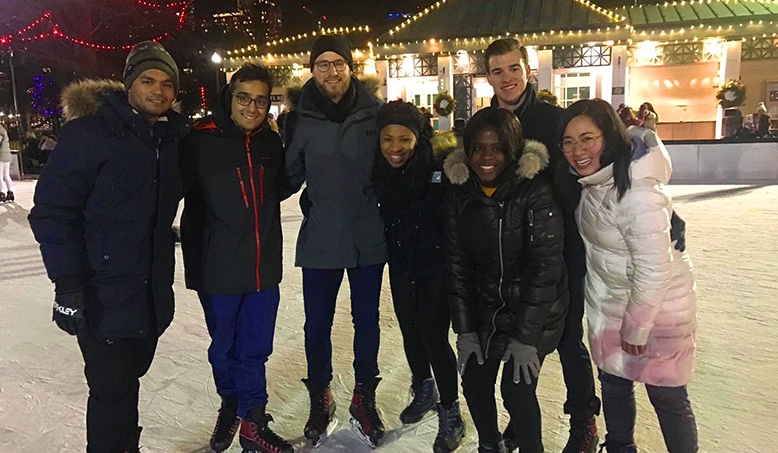 Hult students are more than accustomed to hearing it – growth mindset. This motto challenges us to be open to failure, to embrace it, and grow through being uncomfortable. It is a lot harder to fail on your own, which is why there are several clubs on the Hult Boston campus that are actively promoting discomfort and supporting students to get out of their comfort zone. Here, I present three of those inspiring clubs.
The Comfort via Discomfort Club
The name of this club says it all: Comfort via Discomfort (CVD) Club. Adam Boismier created this group, and together with my fellow board members (I am the Vice President) we are encouraging the entire Boston campus, and specifically our club members, to step outside their comfort zone and learn how to better deal with discomfort. We are actively applying the growth mindset and allowing students to experience unease in a safe and supportive environment.
The club's logo is a lobster because these animals are bold little creatures. In order for them to grow, they need to shed their shell; while it is re-growing, they become vulnerable and literally live outside their comfort zone. At the CVD Club we motivate each other to be as courageous as a lobster and get out there and face our discomfort. With this picture in our minds we went ice skating together, where we challenged each other to face our fear of falling on the icy surface. We also honored National Kindness Day, which saw us distribute flowers in a mall and dared club members to get over their fear of talking to strangers.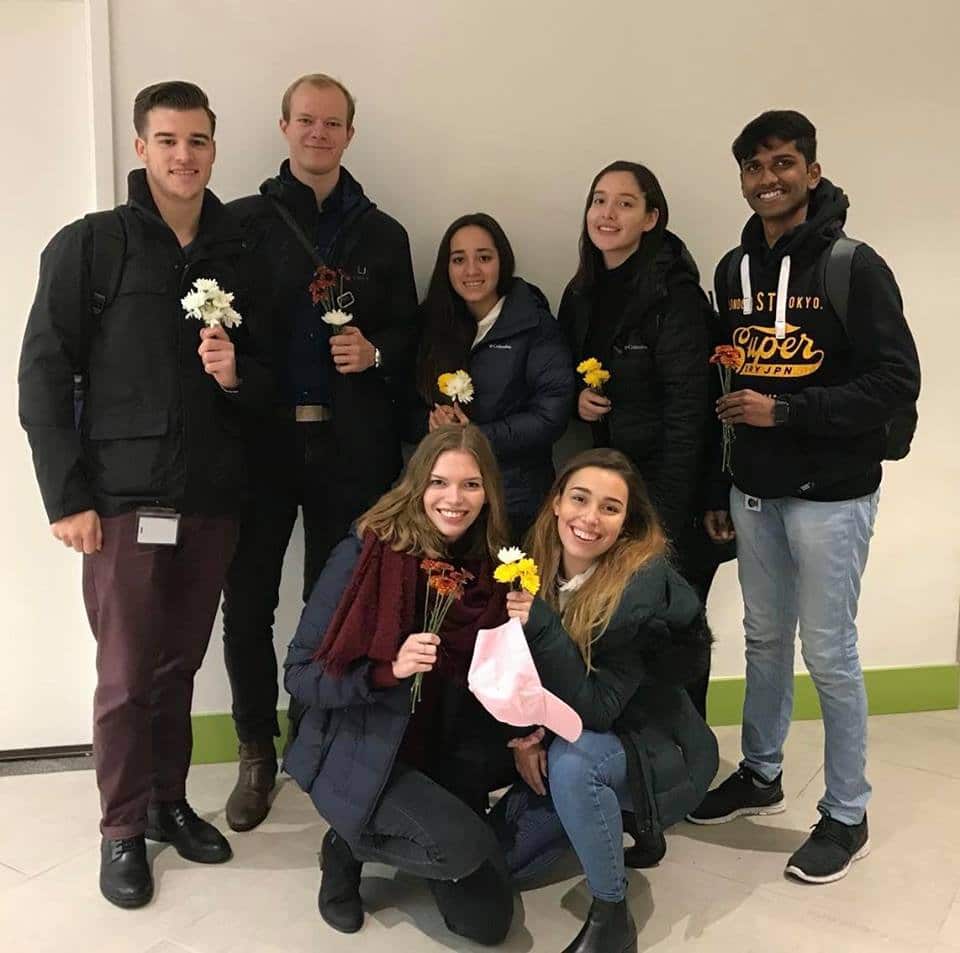 The Coolture Club
Boston is a diverse place, a melting pot of cultures which needs to be explored. This is why Rebecca Madsen set out to start The Coolture Club. The club's purpose and mission are to discover and showcase different cultures and themes through art, music, photography, and film events. Members have attended several concerts together, as well as a Korean Night hosted by Berklee students to learn more about Korean culture.
How are club members facing their discomfort? Rebecca illustrates that "we all have different nationalities, and different interests and passions, which can get us out of our comfort zone". Students are exposed to new cultures they are not familiar with, and this can create discomfort. Additionally, club members have the opportunity to gain experience working with social media, PR, and project management. It can be scary to present your own ideas and put them out there to interact with artists from different cultural backgrounds. For this reason, the board members have created a space where everyone can share their thoughts without being judged, and emphasize that only by being in it together, can they succeed.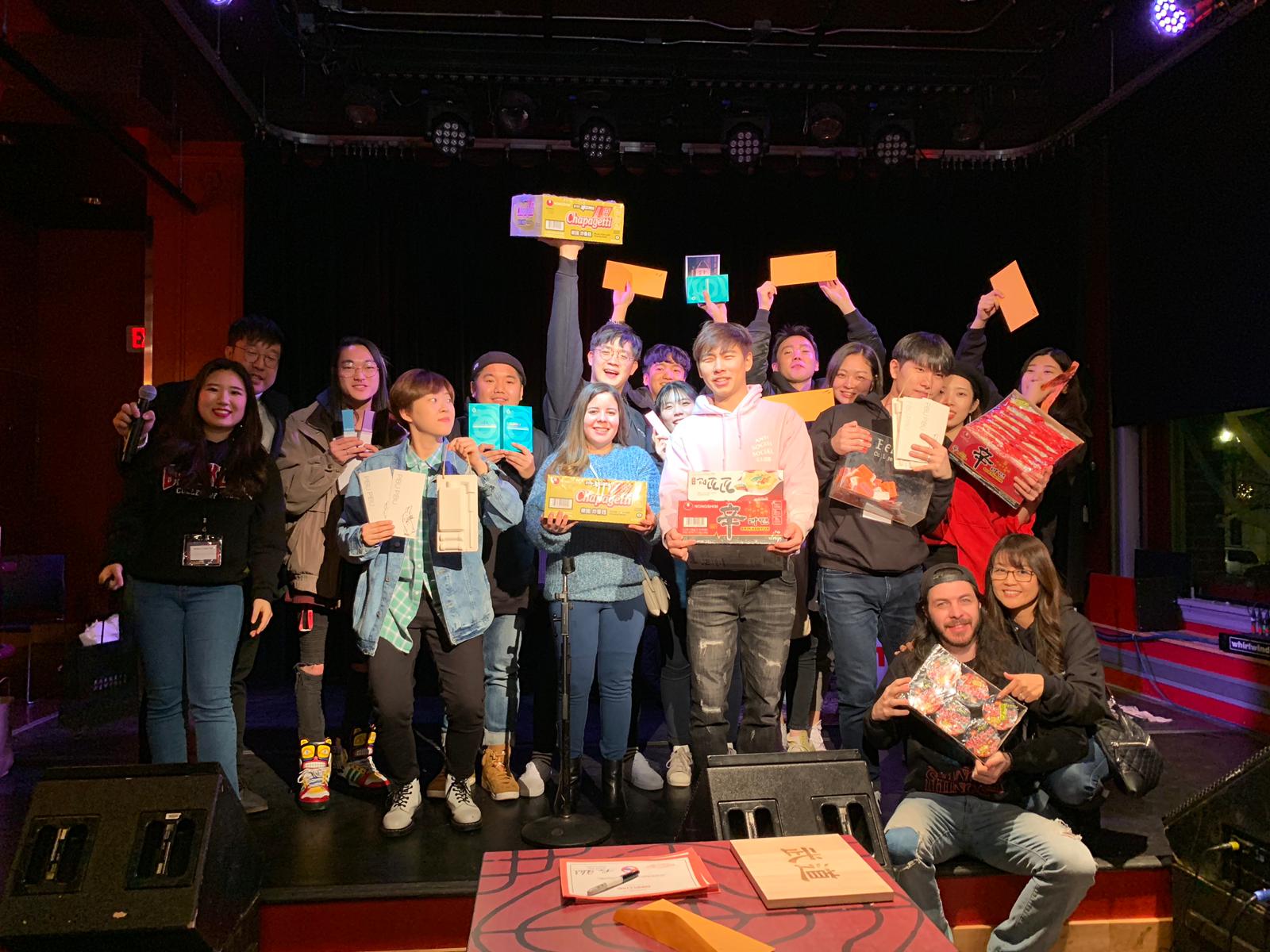 The Networking Club
I am sure a lot of people agree with me on this: networking is a challenge and can be very uncomfortable. Omar Hernandez wanted to support Hult students on this journey and so formed the Networking Club. He was inspired by Tim O'Reilly's quote: "Pursue something so important that even if you fail, the world is better off with you having tried". Omar explains that exposing yourself to new situations can be difficult, but the growth you get from it makes it worthwhile.
"Pursue something so important that even if you fail, the world is better off with you having tried" — Tim O'Reilly
The club's main goals are to provide people opportunities to expose themselves and give them the tools to succeed. By learning these tools, students are more prepared to confront the challenges of networking – language barriers, cultural differences, or the discomfort of speaking about oneself. In order to acquire these tools, The Networking Club offered several workshops, such as "Brand Yourself", and a panel with alumni and career advisors to learn about networking in the U.S. Afterwards, the club invited students to attend networking events together and practice these tools.
At Hult we learn that avoiding our discomfort is no way to live. Only by facing our fears will we grow, experience success, and take control of our lives. Let us all be courageous lobsters together!
---
Current students can find details of all of the clubs detailed above via myHult. Interested in student life on campus? Download a brochure and start your journey to Hult today.
Hult offers a range of highly skills-focused and employability-driven business school programs including a range of MBA options and a comprehensive one year Masters in International Business. To find out more, take a look at our blog The Networking Series: Part 1 – How to own the social game. Download a brochure or get in touch today to find out how Hult can help you to learn about the business world, the future, and yourself.

Stefanie Sieghoertner
Stefanie Sieghoertner, from Germany, is a Masters in International Marketing student at Hult's Boston campus. She is vice president of the Comfort via Discomfort Club, as well as a member of the Networking and Wine Club, and aspires to become a brand manager.
Related posts
Instagram
Cannot call API for app 591315618393932 on behalf of user 10226477178688810
#Hult