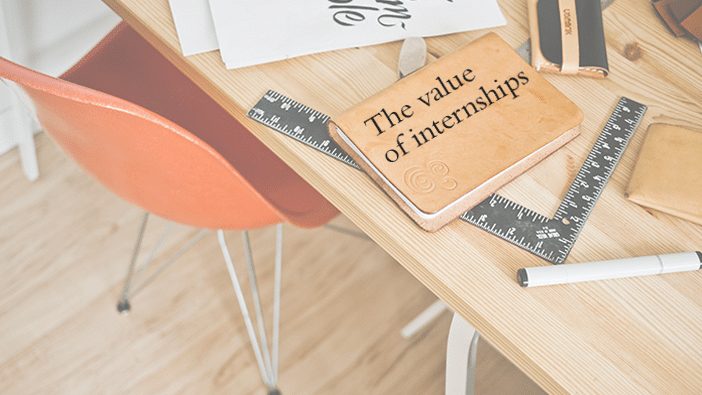 Thank you for interest. You can see the webinar here:
When it comes to choosing a one or two-year graduate program, internships are a deciding factor for some students. Traditionally, a one-year program is thought to be too short and too intense to allow for internship placements.
At Hult, we decided that it was vital for us to do everything we could to help students on our one-year programs participate in internships. Internships are incredibly valuable, both for gaining experience, networking, and ultimately for obtaining a permanent position on graduation.
The final two modules – Module D and E – is the best time to participate in an internship as the core courses have been completed and students are concentrating on electives and the Hult Business Challenge project. This allows students to complete either a 6 week (one module) or 13 week (two module) placement alongside their classes and project commitments. Visa restrictions vary from region and will determine how many hours per week students are able to dedicate to their internship. Students can receive credit towards their degree for any internships they participate in by submitting regular reports.
Listen to Katherine Boshkoff giving advice on U.S. visas and sharing her 7 top tips on how to land an international job.
Here's an overview of what we're doing at each of our global campuses with respect to internships, and the experiences of some of our students:
San Francisco
Internships are integral to the startup dominated job market in San Francisco. The high-stakes world of startups means companies prefer to "try before they buy", particularly if the candidate is a career switcher as they may not have a proven track record in the industry or role they are applying for. The rate of conversions from internships to full-time employment is also extremely high – an average of 70% of internships undertaken by Hult San Francisco students have lead to permanent positions on graduation.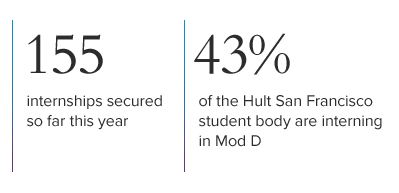 Hult San Francisco campus knows the importance of internships in the city and has centralized their on-campus recruitment efforts around helping students secure an internship. And it has really paid off – 155 students, that's 43% of Hult San Francisco's student body, will be participating in internships in Module D alone.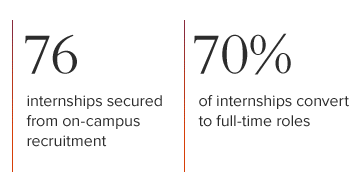 Dozens of companies attended the Internship Fair on campus in April to actively recruit students for internships – 76 students have already secured internships as a result of the event.
Student spotlight
Rashid Barakhoev, MBA Class of 2016, is an Energy Engineer from Russia with experience in Project Management and Economics. He came to San Francisco to get into the Renewables and Cleantech space. Rashid secured an internship with Cleantech Open, a clean energy accelerator, as a Strategy Planning Intern. This internship will give him valuable insights into this ecosystem and expose him to startups in the field.
Boston
As in San Francisco, internships play an important role for jobseekers in Boston. Especially for international students aggressively seeking employment in the U.S. Not only is a great way to gain U.S. work experience and open doors through networking, students on internships can apply for OPT and work for an additional year in the U.S. after graduation.
Hult Boston is aiming to have a120 students in internships this year, and alumni play a central role in helping them achieve that target. Internship workshops are being held on campus with alumni coming to share their experiences and spread the word about any opportunities.
Listen to Katherine Boshkoff giving advice on U.S. visas and sharing her 7 top tips on how to land an international job.
Dubai
Internships are becoming increasingly important in Dubai and companies of all sizes are very willing to take on interns. We have seen students at Hult Dubai achieve great success through internships and relish the experience:
Student spotlight
"I joined Reuters as a digital marketing intern to help the digital marketing team execute social media campaigns across multiple platforms of Thomson Reuter's business. My work also includes assisting strategic marketing and product managers while reporting the progress on social media KPIs to achieve set targets. I report to the Digital Marketing Manager of TR, MENA.

I think the best part of Reuters is the work culture, I see myself among kind people who are very much dedicated and strongly care about the company's success. As a fast growing synthesizer of world insights with expertise in technology, resources and intelligence, I believe it has a lot to offer me in terms of learning opportunities and will help me develop my competencies even further. I look forward to developing my skills with the company's growth in this region." – Aneesa Isath, Master of International Business Class of 2016
Shanghai
The Chinese job market poses unique challenges for international students and internships are an invaluable asset for anyone seeking employment in the region after graduation. Internships are very popular on our Shanghai campus as they give students vital work experience of the unique Asian business environment, a great addition to any resume regardless of where they go on to work.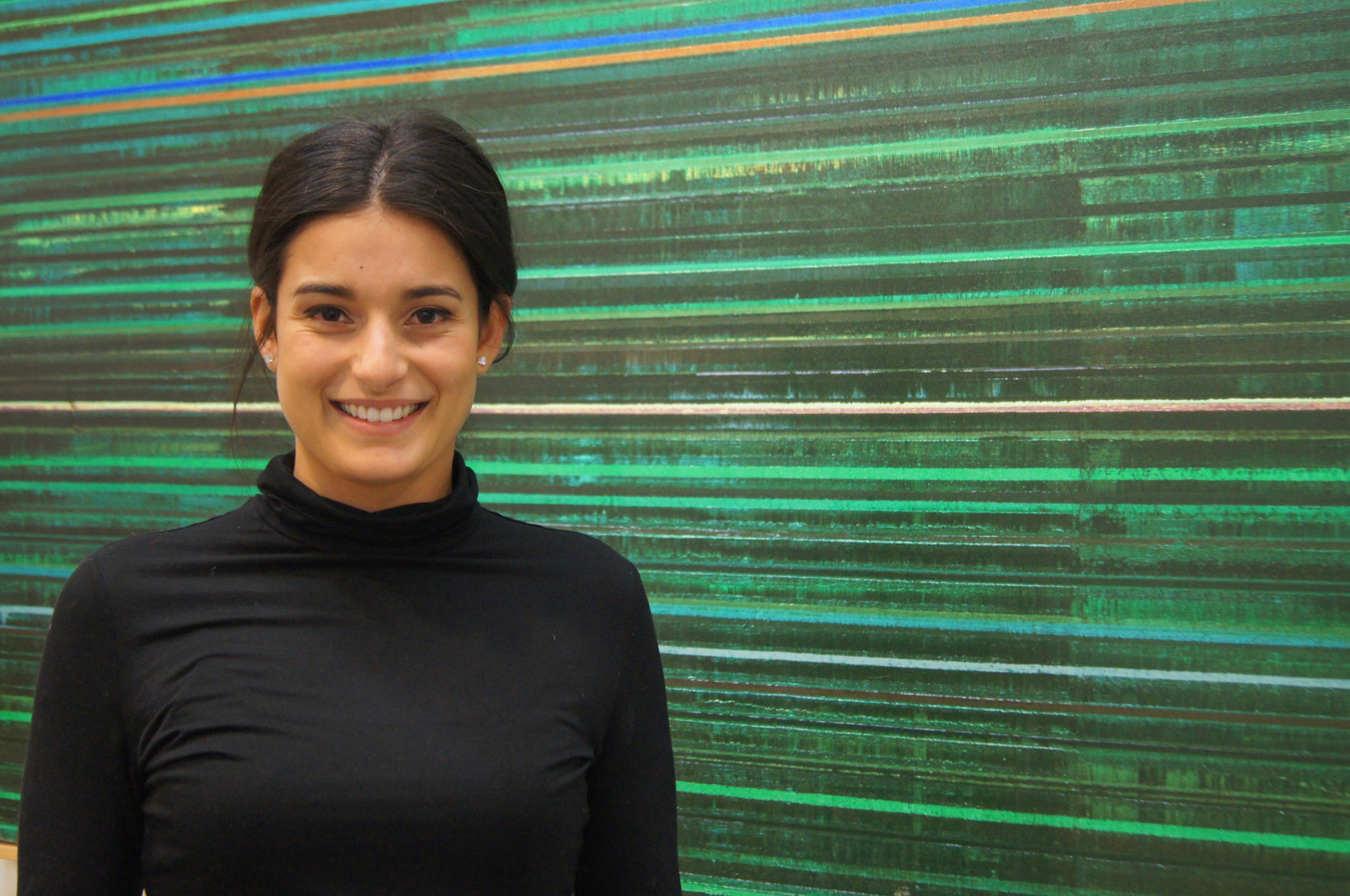 Student spotlight
"After studying in Shanghai, I've decided to stay.The city is called the business capital of China for a reason – its dynamic environment and cultural vibrancy makes it an exhilarating place, and the professional and personal possibilities seem endless.

I did an internship previously and I'm now in the hiring process for another Chinese company based in Shenzhen – 'China's Silicon valley' – who owns 70% of the drone market. I still have three months until graduation, but if selected I'll support the company's marketing in Latin America – it couldn't be a better fit for me!" – Raissa Mendes, Master of International Business, Class of 2016
London
Internships are less popular among students on our London campus, in part due to the U.K. visa restrictions on non-E.U. nationals. This said, we have several Hult London students from across all programs participating in internships this year and, historically, these have proven to be highly valuable.
Internships post-graduation are more popular with London students, more and more of which are choosing to join up-and-coming startups on the thriving London startup scene.
Listen to Katherine Boshkoff giving advice on U.S. visas and sharing her 7 top tips on how to land an international job.
On campus recruitment is just one way Hult supports students in finding an internship; read about the 100s of companies that participated in our global career open houses this year.
---
If you would like to find out more about Hult's global business programs, download a brochure here.
---
Related posts