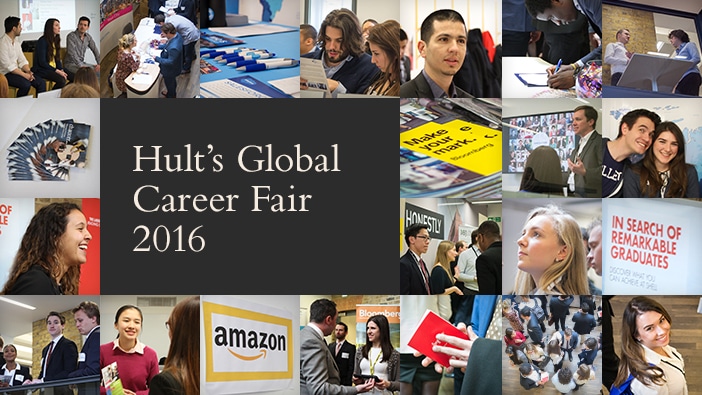 Thank you for interest. You can see the webinar here:
As the recruitment season hots up, Hult's 2016 annual global career fair took place at every campus over April. This global event aims to bring some of the world's top employers and local businesses on to campus to connect with Hult students and recruit them for upcoming opportunities.
This year, each campus tailored their career fair to the local job market to maximize students' chances of entering their target market upon graduation.
Boston: Career Connections Open House
Boston is our largest campus and the Open House event in Boston reflected this. Over 100 companies joined nearly 600 students on campus across three days, with the final day exclusive to companies of Hult alumni.
In addition to the dozen's of exciting companies based in the Boston area, these leading global employers also attended to meet and recruit students:
Accenture
Amazon
AutoDesk
Bank of America
BioVentures Investors
Converse
Google
Haynes & Associates
Hollister
Hubspot
L'Oreal
Mass Challenge Accelerator
Merrill Lynch
New Balance
PwC
State Street
Walmart
Wynn Resorts
San Francisco: Internship Fair
While home to some of the most recognizable tech brands in the world, San Francisco's startup-driven economy actually means 85% of companies in the Bay Area have 10 employees or less. Companies in the region specifically recruit for internships, with over 70% of internships converting to full-time jobs.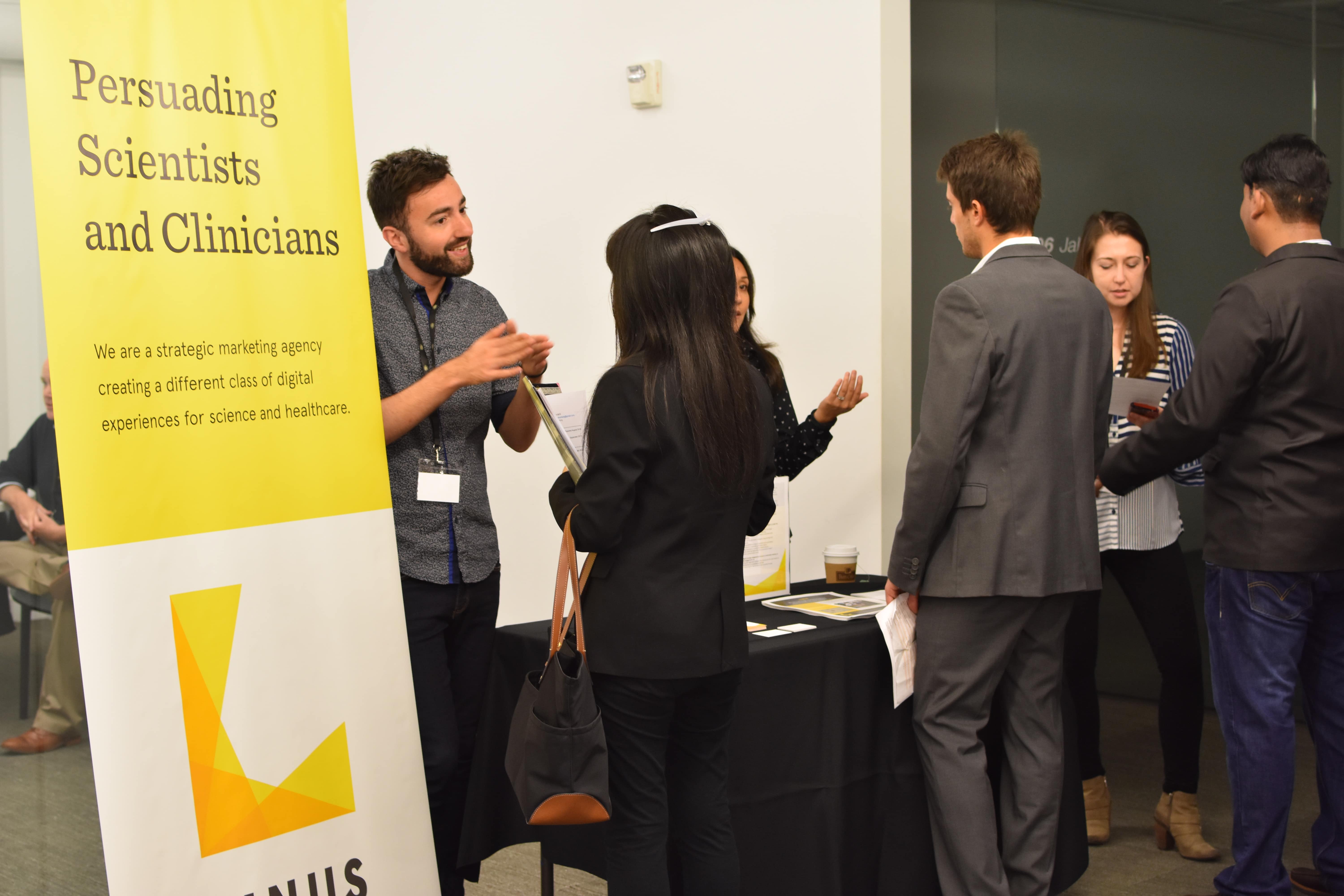 In a strategic move, Hult San Francisco used the annual career fair to bring companies on to campus that are actively recruiting for internship roles, with an emphasis on the startups that make up the majority of hiring companies in San Francisco.
Prior to the fair, job opportunities were posted on Hult's online career portal, myCareer. Students could apply for the roles they were interested in and hiring managers could view the candidates profiles online before meeting them in person at the fair:
"The Internship Fair really helped me to develop my pitch and confidence when talking with the recruiters. It also was great to be able to filter the companies I was interested in prior to the event and to have a have a "war room" meeting room to connect right away through LinkedIn and email with the people I met at the event." – Israel Nava, MBA, Class of 2016
The companies themselves also got a lot out of the event, relishing the opportunity to connect with Hult students about the opportunities they have available:
"We were super impressed with this year's students. We received about 50 applications, 20 of which we followed up via email after meeting the candidates on the Hult campus." – Christian Claus, HoloBuilder
"It was exciting to meet with so many international students who could help spread the Green Building technology for Resilience around the planet. Hopefully we will be able to work with some of them here and abroad." – Jan Thoren, CEO, NanoArchitech
London: Career Connections Forum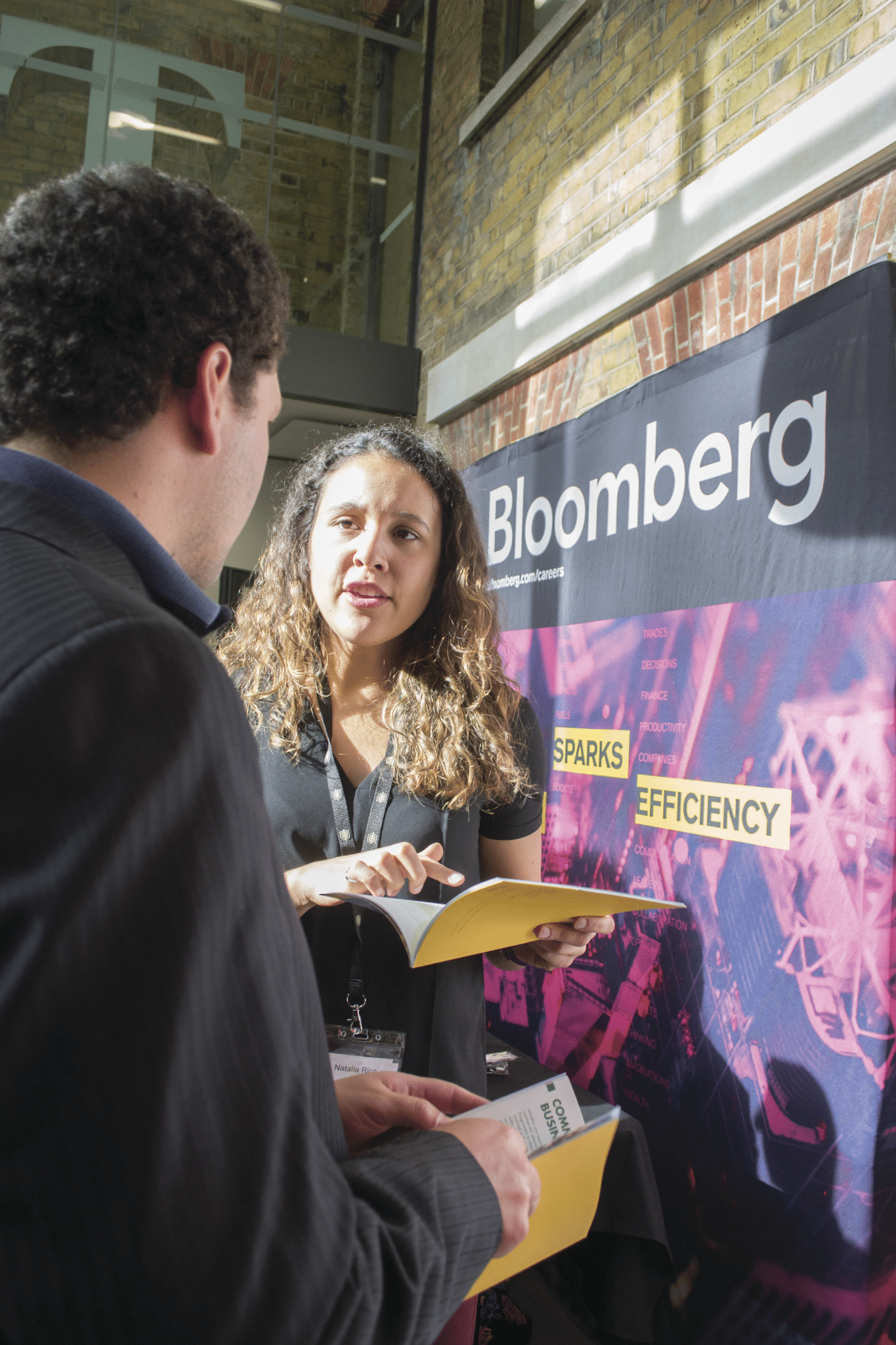 More than 25 companies came to Hult London to present, recruit, and participate in roundtable discussions and networking sessions. Big names in global business such as Amazon and Bloomberg, joined up and coming London-based businesses, all looking for graduate talent to join their companies in this highly successful "forum-style" fair.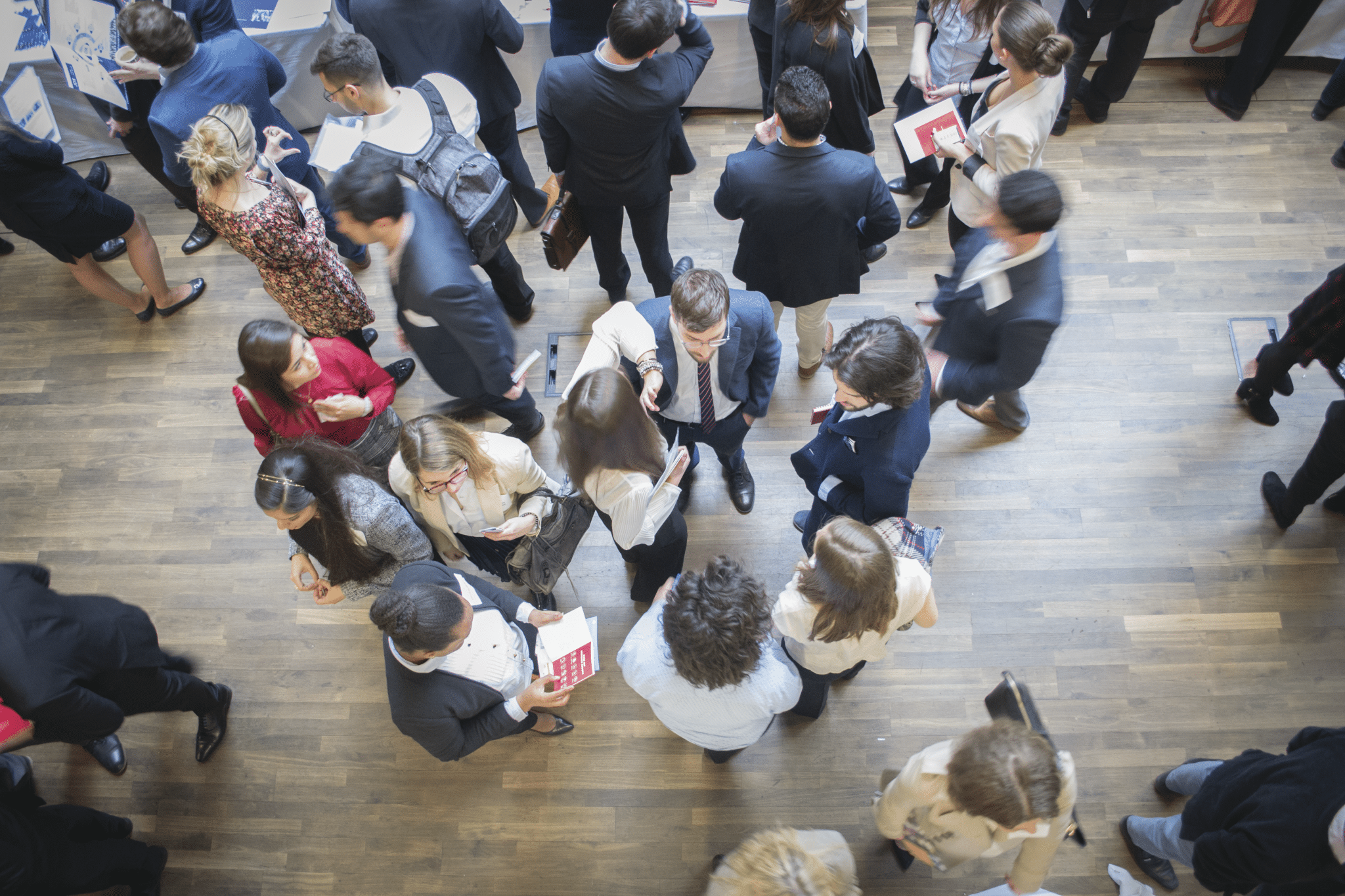 Dubai: Career Connections Open House
Over 34 companies were on campus at Hult Dubai, actively looking to recruit students and presenting their current opportunities.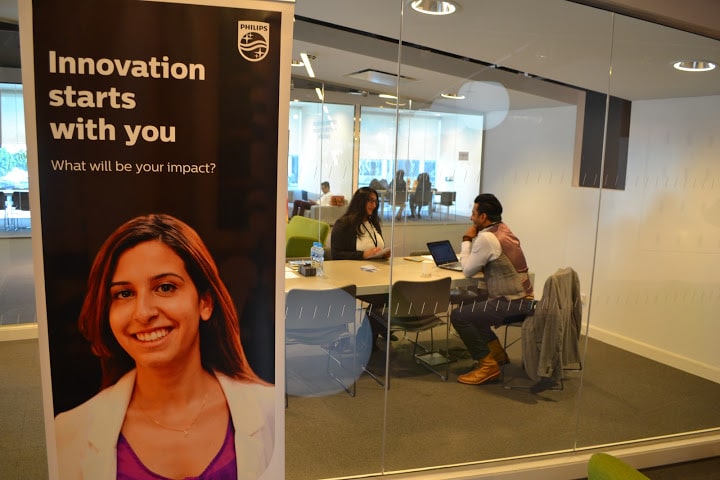 Companies at the open house included:
Audi Volkswagen
Bosch
British American Tobacco
Canon
EY
General Electric
L'Oreal
Louis Vuitton
Philips
Students on the Dubai campus found the format ideal for meeting companies they wanted to work with and making direct connections with them:
"Just a day after the event I received two phone calls inviting me for an interview. In fact, this Tuesday I have my first interview!" – Nadia Careska Roringpandey, MBA Class of 2016
The employers too were impressed with caliber of students with Taz Rajabali, Head of Talent Acquisition at Philips saying:
 "We continue to build our relationship with Hult year on with various events and projects. Why do we do this? Because we are finding that Hult students are of the caliber that we want in Philips, both from the academic point of view but also their readiness for the business world." – Taz Rajabali, Head of Talent Acquisition, Philips Middle East and Turkey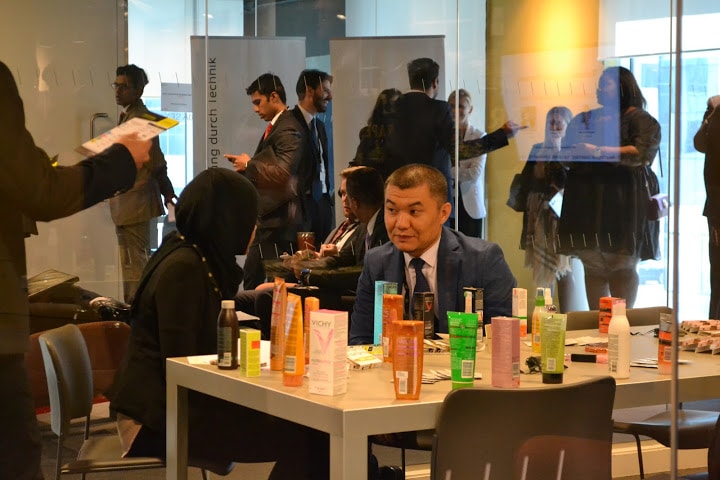 L'Oreal commented on the diversity of Hult students as being one of the key reasons they look for talent at Hult:
"We found real diverse group of students in terms of the different areas of business they want to go into. We've seen many interesting profiles and we've met lots of creative students." – Negin Cooper, Recruitment Manager, L'Oreal Middle East
Shanghai: Corporate Open House
Our Shanghai campus took a different approach to this year's Open House, taking the opportunity to invite local thought leaders on to campus to help students discover the importance of marrying their passion with their career and get a better understanding of key challenges facing the Chinese market.
The "Making a Difference" Corporate Open House saw more than 20 speakers join students at Hult Shanghai to share their insights on the Chinese business environment and their passion for impacting the community in which they work.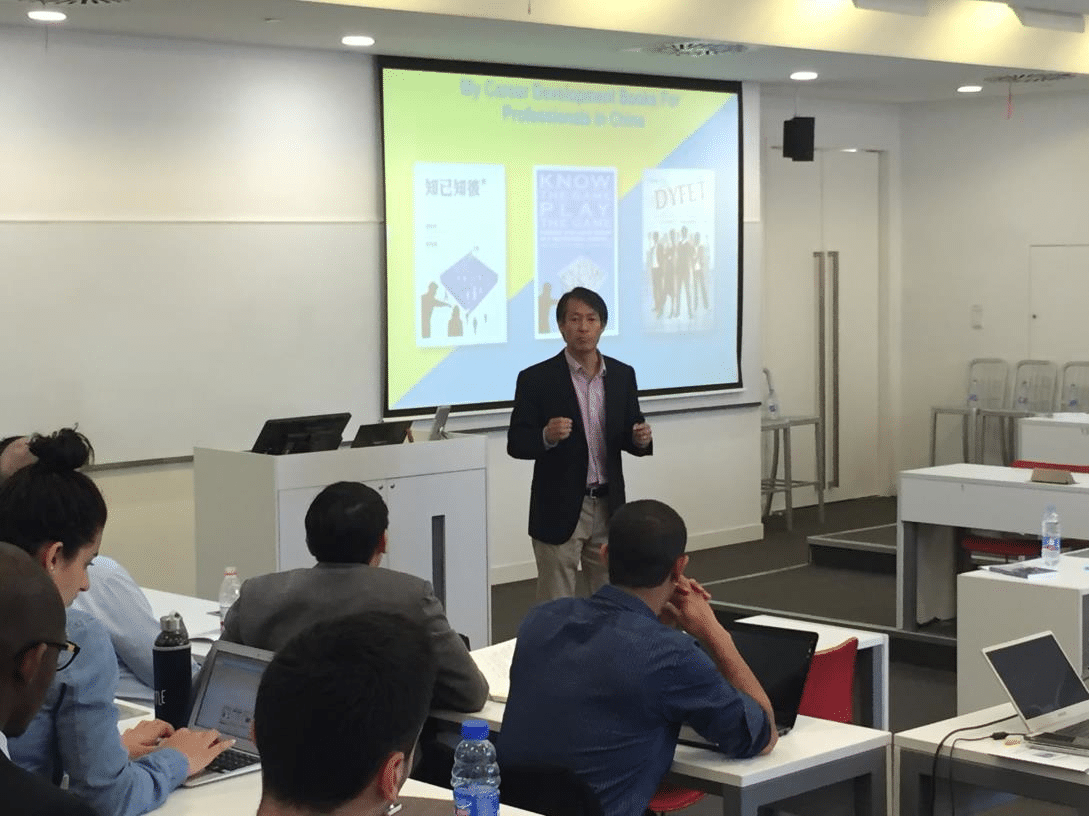 In addition to the keynote speakers, four panel discussions covered four key ways of making a difference through work and career:
Developing the people in our team and organization
Improving lives through our companies products and services
Starting something new
Actively pursuing Corporate Social Responsibility
while also focusing on the Chinese business environment under the topics: Business Talent Development in China, Healthcare in China, Entrepreneurship in China, and CSR in China.
Students were joined by, among others: Larry Wang, CEO of Wang & Li Asia Resources; Wei Zhou, Founder & CEO of XNode; Janet Polach, Leadership and Talent Consulting at Korn Ferry International; Robert Abbanat, Chairman, Talent Transformation Forum American Chamber of Commerce; and Christian Orejudos, Executive VP/COO at Shanghai Redleaf International Women's Hospital.
It was an inspiring day with students reporting it made them think differently about their priorities and how to approach their career development and job search.
We'd like to thank all the companies that joined us on Hult campuses across the globe and wish our students the very best of luck with the opportunities they are pursuing.
---
If you would like to find out more about Hult's global business programs, download a brochure here.
---
Read about previous years' Global Career Open House events.
Related posts