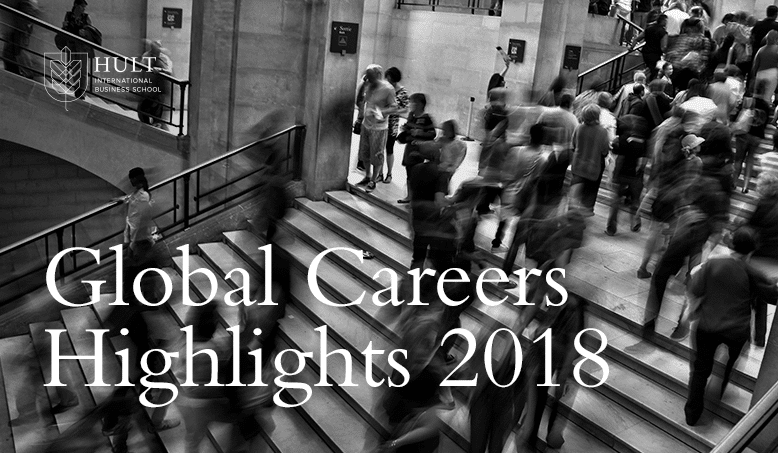 As part of our commitment to delivering the world's most relevant business education, Hult's curriculum is built around employablity. We're dedicated to helping you target the skills you need to accelerate your career after graduation. Our approach to career development has helped thousands of Hult students achieve their global potential—thriving at some of the biggest multinational companies and innovative startups around the world.  Many have successfully launched their own business ventures, too.
Every year, we're proud to celebrate the success of our new graduates as they enter or return to the job market with in-demand skills, ambitious goals, and increased earning potential. An impressive 98% of Hult students change either country, industry, or function after graduation. From Hult's Undergraduate and Masters programs, to the Global One-Year MBA and Executive MBA program, here are the highlights from the career outcomes of our most recent graduates below.
Hult 2018 global careers highlights

"I'm proud to say that at Hult, we are experts in helping international students find international jobs."

Katharine Boshkoff, Vice President of Global Career Development

Hult offers a range of highly skills-focused and employability-driven business school programs including a range of MBA options and a comprehensive one year Masters in International Business. To find out more, take a look at our blog Almost there: My penultimate class at business school. Download a brochure or get in touch today to find out how Hult can help you to learn about the business world, the future, and yourself.
Related posts