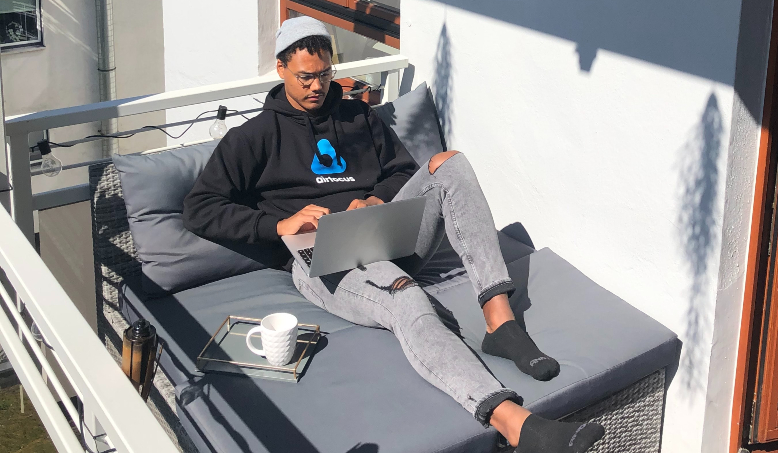 Working from home was a topic of discussion even before the pandemic hit. Yet, most companies were relatively resistant to giving it a try. Now, due to the current situation, many of us find ourselves in a home office, be it to study or to work.
For me, this is nothing new. As a freelance web designer and social media manager, I didn't have an office but rather saw myself as a digital nomad, being able to work from wherever I wanted at whatever time suited me best. Because of my experience, I was able to adapt to the "new normal" quite easily and explored some new ways to work and study from different places.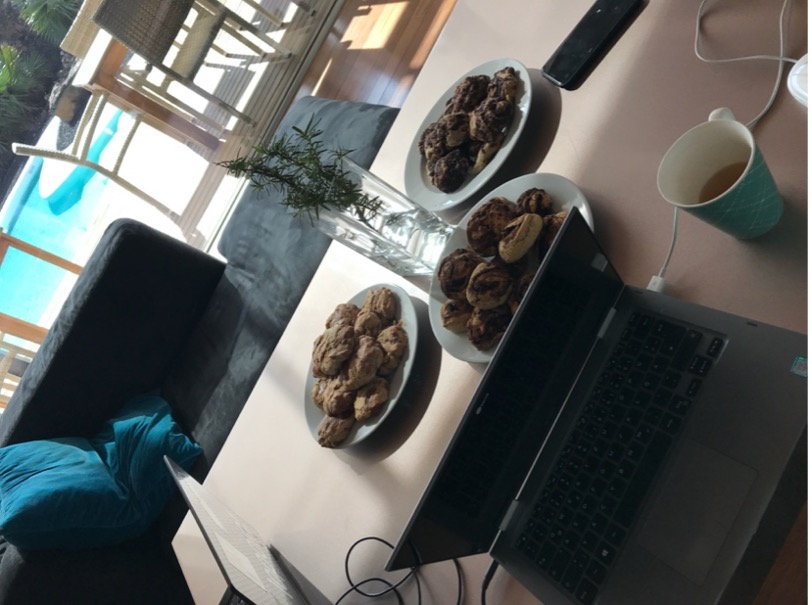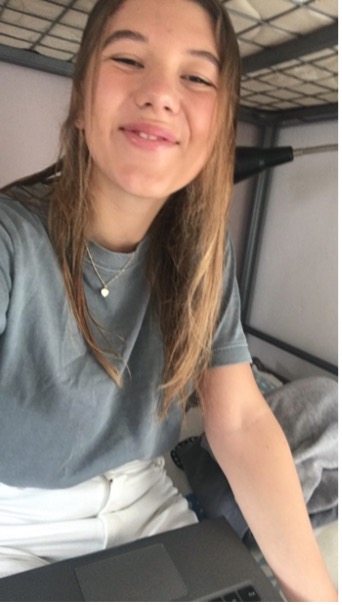 We have:
a) Me working from my bunk bed with wet hair from the sea (2019)
b) My laptop set-up, cinnamon rolls, and the pool
I hope that the following tips and tricks will also help you and make it easier for you to organize your everyday life in home office as well.
1) Define a clear working space—but keep it flexible
I always had a clearly defined space for my studies and freelancing duties. Browsing on the internet, I find it interesting how many websites advise people to do that in their home office situations. But in fact, the Covid-19 situation has rather taught me how to be more flexible with working spaces. Moving to London, I lived in a tiny room where my piano was at the same desk I studied from. No one could have seen the lockdown coming that put me in a situation where I needed to study AND work from home (aka this tiny desk) again. And also, I didn't know that I would move back in with my family from January onwards to do the exact same thing (but with more siblings around).
I realized how important it is to be able to work from multiple different locations. And I feel like I am now equally productive, be it when working in my former room, a cafe, on the kitchen table, or on the desk that shares its little working space with my keyboard. It works best for me when I feel good about what I do and can focus on that while living with all that goes on around me. With this, I have the best of both worlds—my work and studies as well as my family and friends around me at the same time. Compromising on none of the above, which is pretty awesome.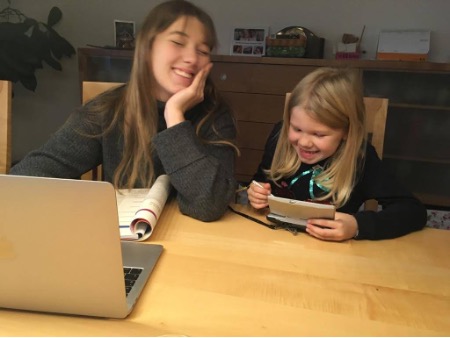 Me (studying) and my sister (playing)
2) Set goals and prioritize
I know this is a classic but, for me, it is incredibly helpful to work off to-do lists to be more productive. I have multiple different lists: one for my job, for my studies, for my home duties (such as cleaning or cooking), for the things I'd like to do in my leisure time (such as going to the lakes or calling my friends to organize a spike ball tournament), and so on. I also find it helpful to prioritize those tasks and set myself a time limit, especially for everything work and study related. "A"-priorities need to be finished first, "C" should be done sometime within the week. When I time myself and set the time limit that I feel I need to get the job done, I am also more productive and focused when fulfilling my tasks. And after one thing is ticked off and accomplished, I also love to reward myself with a little break.
3) Be proactive when it comes to the technical set-up
From starting a new job this July, I can speak from experience when I suggest making sure you have all you need in terms of your technical set-up. Not being in the office physically makes it harder to get all the information you need. Whether it is about login details to certain platforms, a question about some specific settings, or the availability of a larger screen at home. It is incredibly helpful to proactively communicate here to make sure you can deliver your best work from home and get what you need to do your job.
4) Consider co-working spaces post-Covid
A change of location was always something I appreciated when I was freelancing. When my room was getting boring, I got out and explored the neighborhood to check out the cafes in the area and work from there for a while. I loved working from libraries or even go to some co-working spaces to meet like-minded individuals who are going through the same things as you. I think this could be something very beneficial, especially now when things are starting to open up again more and more. We are not really meeting our colleagues or people in similar positions face-to-face at the moment. And lots of communication is just lost through Slack or Zoom because I feel like people want to get to the point much quicker and not take up everyone's time with "unnecessary" small talk. But it's exactly this small talk that very often leads to deeper conversations and makes you find out about things that are new to you.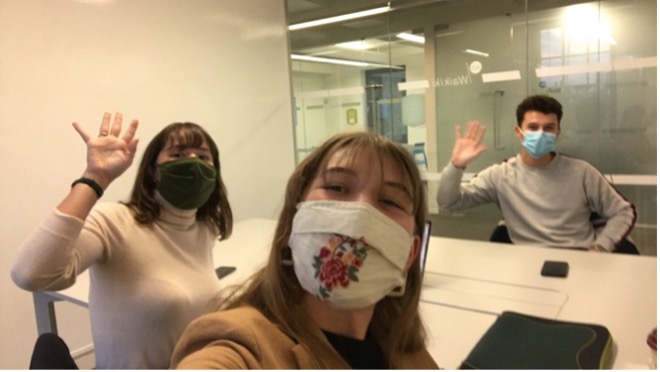 Working on projects together!
The new normal
Whatever the best home office solution might be for you, I am confident that companies, as well as universities, will get more flexible with working hours from home as long as performance stays high. I know that Hult already does—and how beneficial this was to me as a student. Other universities would probably have just wanted us to come back next year and pause the semester, while here we got all the opportunities to decide on what works best for ourselves. And even on my little desk in London, it was okay for me to continue as I knew that I loved what I was doing. Then it actually really doesn't matter where you are or what your setup looks like.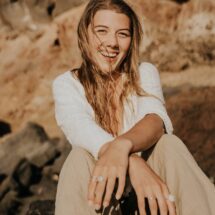 Maria Meisl
Maria Meisl is originally from Austria and came to Hult's London campus in September 2020. She's currently studying Hult's Masters in International Business (MIB) program and is proud to support the Hult blog as an Ambassador. While Maria is figuring out the best career path for herself, she's balancing that with meetings, teamwork, her job as a freelance web designer, and her social life in London. She's passionate about sustainability and innovation, and enjoys outdoor sports and making music.
Related posts