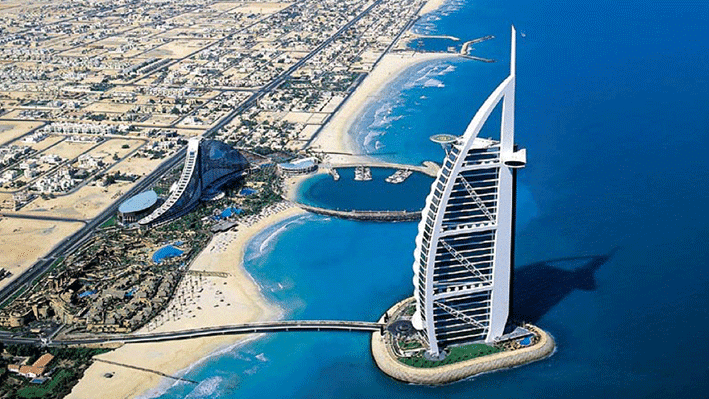 Written by Eesha Kothamasu, Global Ambassador and Hult Masters in International Business student. 
Dubai: Desert or deluxe destination?
The Middle East is usually stereotyped for its oil-rich and desert sands. However, Dubai is a city in the United Arab Emirates which is brimming with glamor and glitz. There are many places in Dubai that are worth spending your time at, and you'll soon realize that there is more to this city than first meets the eye.
1. Tallest building in the world: Burj Khalifa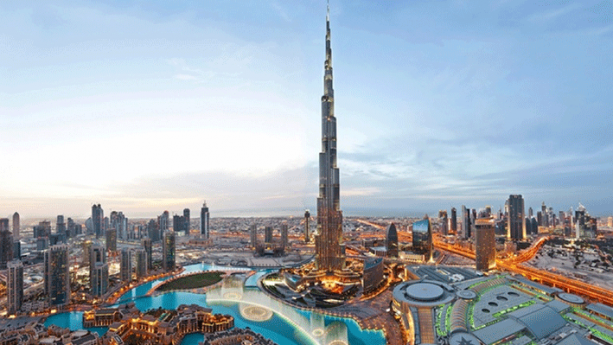 By default, this is the first choice for anybody coming to Dubai. The world's tallest building offers staggering views of the city from the observation deck located on the 124th floor. The 360-degree view allows you to look through skyscrapers to a desert on one side and the ocean on the other. A visit at night will give you an even more beautiful panoramic view of the city's lights. As long as you have the "At The Top" entrance ticket, you don't need to worry about waiting in queues. You also get to see the world's tallest performing fountain known as Dubai Fountain which is modeled on the famous fountains of Bellagio in Las Vegas.
2. Deira Souqs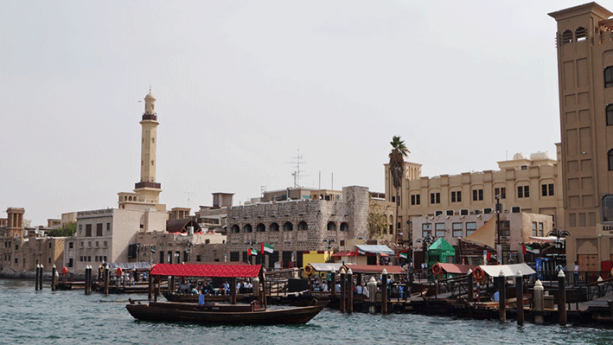 The Gold Souq (Souq means market in Arabic) of Dubai is world famous for the exotic jewelry it displays and for being the largest gold bazaar in the world. The Spice Souq provides every imaginable spice in the world. You can have the same sensory experience at the Perfume Souq and Textile Souq. However, the same cannot be said for the Fish Souq.
3. Impressive malls and hotels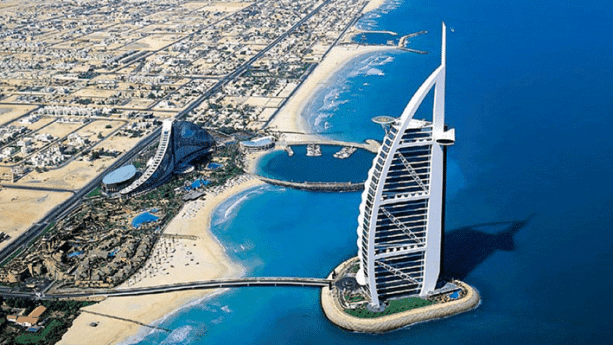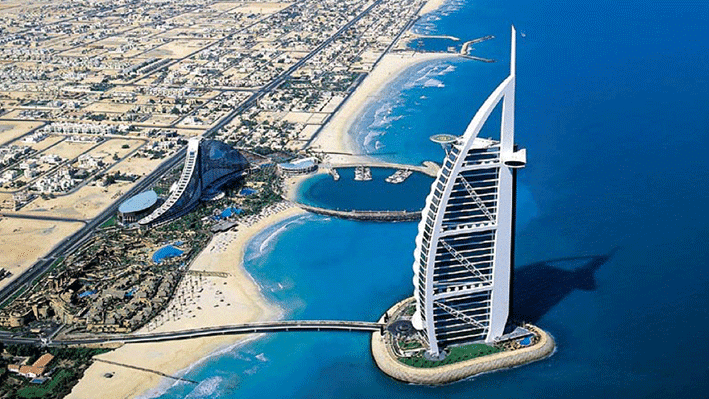 Burj Al-Arab is the world's tallest hotel, and is found on its own artificial island along the Dubai Coastline. It is also the world's most expensive hotel costing about $15,000 for just one night. There is also a chance to dine at the Al-Mahara restaurant, which houses an impressive floor-to-ceiling glass paneled aquarium.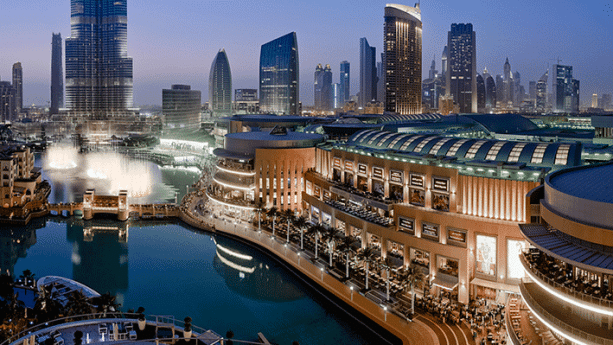 The Dubai Mall is listed among the largest malls in the world. This premier mall has an ice-skating rink, live music, and fashion shows too. The famous Dubai Aquarium is also in the Dubai Mall which houses 140 seawater species. The best part is walking through the aquarium tunnels, cage snorkeling, and the shark diving activities. The Dubai Mall also hosts the Dubai Shopping Festival from January to February, and Dubai Summer Surprises from July to August. Mall of the Emirates is another mall that is worth a visit because of its indoor skiing facility. The indoor ski slope, along with chairlifts and a penguin enclosure (kept at a cool -4 degree Celsius temperature) is spectacular and a great place to go to escape the heat. As for the shopping opportunities and the world cuisine on offer, you must try it and see it for yourself.
4. Culture & art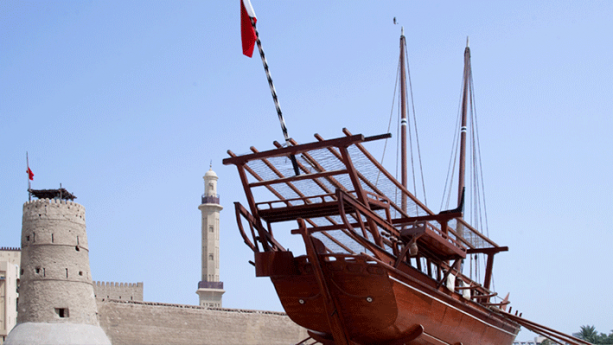 Dubai Museum is housed in the Al-Fahidi Fort, and is built with traditional coral-blocks and lime. The entrance has maps of the Emirates and Dubai from which the expansion of the country is evident after the oil boom. It has an Emirati wind-tower, palm-leaf house, boats, weapons, musical instruments, and exhibits depicting Emirati culture. A great area to learn more about the history of Dubai is the Dubai Creek. This point separates the city into two towns named Deira and Bur Dubai. The Dhow Wharfage is still used by small traders where a few dhows anchored are well over 100 years old. You can still watch cargo being loaded and unloaded and can go on a tour to get an insight into the lives of these traditional sailors. The travel diaries that start here go on to Kuwait, Iran, India, Oman, and Africa.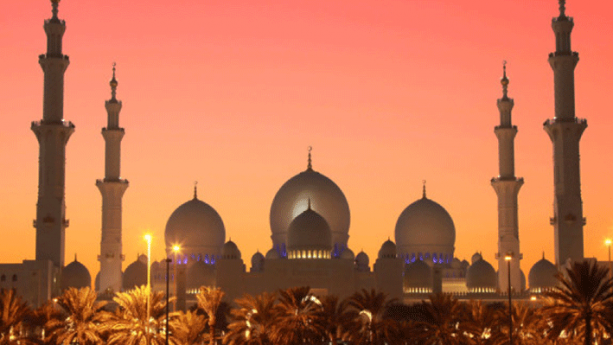 When visiting Dubai, you must go to Jumeirah Mosque. A beautiful example of Islamic architecture, and an exact copy of Cairo's Al-Azhar Mosque although it is 8 times its size. The stone structure is based on the medieval Fatimid tradition with two minarets that portray the subtle details of the intricate stonework. This place is a treat to watch when the floodlights are switched on in the evening. Another marvel is the Dubai Opera, with 2000 seats it is an astonishing masterpiece which is a result of architectural mastery – a new addition to Dubai's umpteen landmarks. It hosts famous musical productions, concerts of world famous musicians, opera, ballet, comedy nights and more throughout the year. Another cultural extravaganza that you cannot afford to miss out on in Dubai.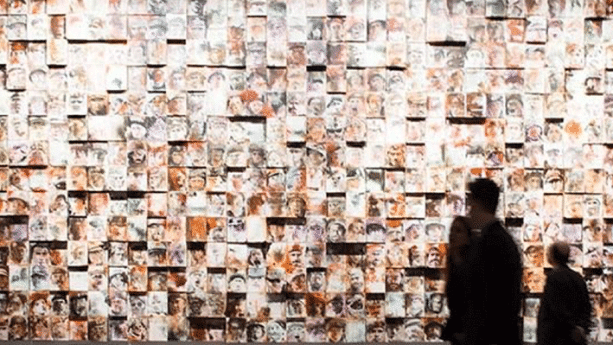 If you're interested in art, you should head to Alserkal Art District. Established names like Green Art Gallery, The Third Eye, and The Ayyam Gallery as well as smaller gallery start-ups are found here. The youth activities that happen here are proof of the emerging energetic buzz of the city.
5. Leisure parks and places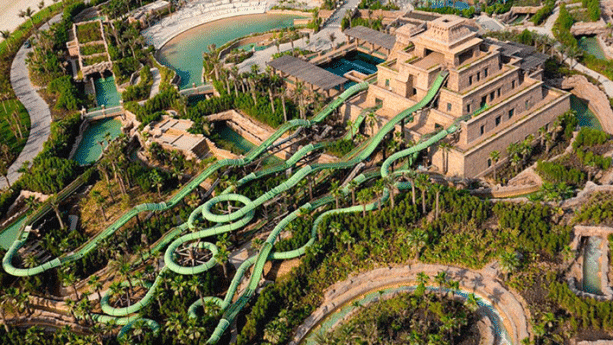 Aquaventure Waterpark is definitely a great place for students to relax during term time and cool off from the heat. You have Aquaconda (the world's longest water slide), Leap of Faith (a nine-storied tall slide), underwater safaris and a stretch of white sand beach to chill out on. There's also the Dubai Parks and Resorts that offers a wide range of entertainment needs. You can visit Bollywood Parks and Legoland Dubai to entertain the children, after which you can dine out at Riverland Dubai.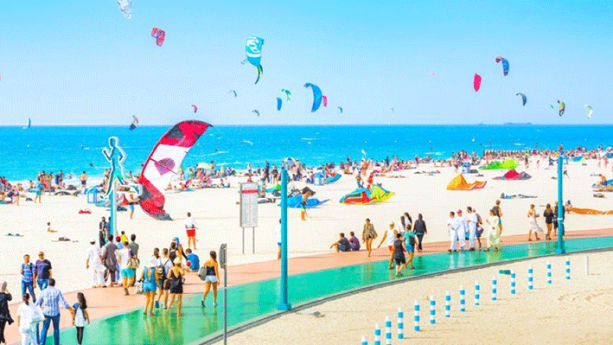 Kite Beach for me is the most beautiful beach and is a top destination for sunbathers. It is home to an array of water sports operators, kite surfers and paddle boarders with equipment hire and lessons which are readily available on the beach.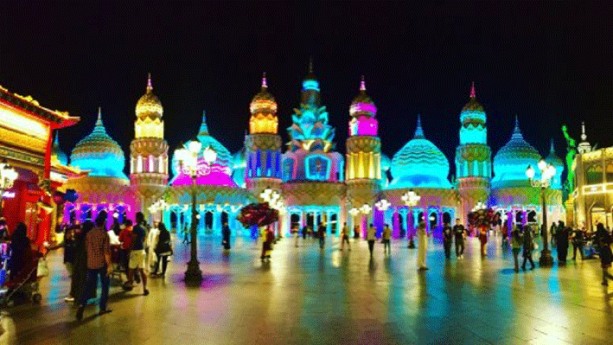 The Global Village has opened its doors in Dubai for its 22nd season (starting from 1st November until 30th December) and this is a once in a lifetime opportunity for people currently living in Dubai. So, if it were me, I would make haste to check out the numerous pavilions representing different cultures, a fair called 'Carnival' which includes 28 new rides and more than 100 arcade games.
6. Nightlife in Dubai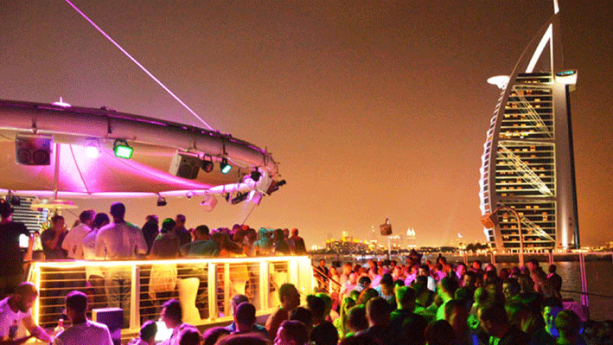 How can any students' life be complete without nightclubs? Especially in a party hub like Dubai! Though there are umpteen options, let me highlight the one that can boast of panoramic views of the luxurious Burj Al Arab and the Arabian Gulf, the 360 ◦ Club. The best international DJ's are in control of the music, and the quality of the food and drink is demonstrated by the numerous awards won over the years. Come to Dubai and get exhausted here–in a good way, of course.
I tried to list the top 6 destinations of Dubai after checking them all out personally but there is always more to explore. I hope I have convinced you to come to Dubai and discover all of these on your own.
Bon Voyage à Dubai mes Amis!
---
If you would like to find out more about our Masters program, download a brochure here
---

Eesha Kothamasu is from India and is currently taking up a Masters in International Business program at the Hult Dubai campus. She is an active member of the Women in Business club, Entrepreneurship, and Body and Sports club. Her dream is to work for a Luxury goods company or to pursue a career in the aviation industry.
Kickstart your career in a state-of-the-art innovation hub by studying at Hult's Dubai business school. To find out more, take a look at our blog Discover Hult life in Dubai. Download a brochure or get in touch today to find out how Hult can help you to learn about the business world, the future, and yourself.
Related posts