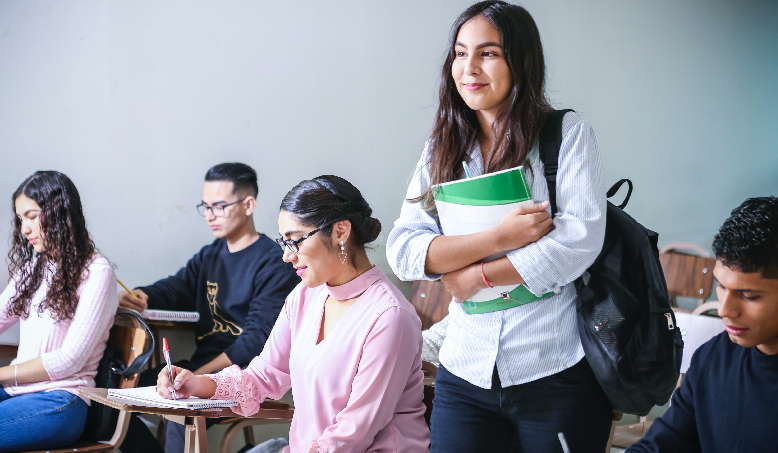 Hult first-year guide: build your own degree

Maria Susana Castellanos, 2 years ago
5 min

read
College can seem like a daunting experience for many. Going into a new environment, excited to learn but a little unsure on where or what specifically you want to see or do. As a student that has gone through this process of choosing a major, then another one, then another minor, then another major (and so it goes), I have some killer tips on how to craft yourself a tailored business degree at Hult. This is unique, personalized program will allow you to explore many areas of learning and give you the best tools to take on your future goals.
Principles of principles
All the first-year courses look to give you an overview/insight into the different majors Hult offers. Also, it's your first look into many different industries that can help you imagine if you'd like to work in. These "principle" classes cover the core of the majors you can choose from. It is the first look into marketing, management, entrepreneurship, finance, and data analytics. It's a great way to see what types of subjects, projects, and essays you enjoy the most and which ones you don't like.
Take these classes first. These core classes exist to make it easier for you to navigate your degree.
Know what works best for you. Not everyone is keen on seeing numbers on a Monday morning, or sitting in a lecture on a Friday afternoon. Your first semester is an opportunity to see what type of schedule allows you to maximize your learning experience.
Take advantage of the fact you're studying with your friends from all over the world. Learn their study methods or how they take notes. You should take advantage of the variety of educational backgrounds you will find around you.
Getting creative
After you get your first insight into the different classes Hult offers, it's good to think about where you want to take your degree.
Many of your interests could be places where you can work. Explore as much as you can, look for industries, products, and platforms that you find interesting.
Visit Hult's careers team during your second semester. You might not be actively looking for a job, but it's always good to get a head start on your future. During the first meeting, you usually chat with a career advisor to think about where you could see yourself, what your interests are, and where those interests could be applied.
Talk to your professors. They have the experience, and they will be happy to orient you in many different paths to reach or to find your goals.
All the classes you take at Hult (as diverse and different as they are), have the same goal to best prepare you to take on the real world. Asking yourself "what do I want to learn about or learn how to do?" can be a good place to start when picking your classes.
Going for electives
Electives are opportunities to dive into different concepts that go far beyond regular business school topics. By this I mean, at Hult you'll get to minor in computer science, economics, psychology, or design. These classes are a great addition to your experience and give you a unique edge that most other universities don't offer to students.
When thinking of electives and minors I like to view them as adding a touch of your own personality to your degree.
Don't take a class just for the sake of it or to fill credits. There are plenty of classes to choose from. It comes down to what would you like to learn more about and which skills you'd like to develop besides the business core.
Consider studying classes about the new city you are living in. They are one of the most fun ways to get to know your new home at the hand of expert professors.
Majors 
Finally, we get to your major. Your field of specialty within your business degree.
A major is an opportunity to specialize in a subject you felt a connection with during your classes. Don't worry, you don't need to figure this out by the end of your first semesters. As it's a big commitment, it naturally takes time to decide, and you'll usually have to have specific requisites for the major.
You don't need to figure this out by the end of your first semesters. Take classes with the mentality that you are there to see if you could potentially fall in love with this area of learning.
Do not worry if you don't feel that connection. That only leads to a new opportunity. Take it from someone who could only see herself as a marketing major, only to switch to finance and then to management all in one year.
Your major classes won't be required until your junior year at Hult, so in the meantime try to learn as much as you can, talk to your professors, attend events, and enjoy the ride!
There is no need to pick something you feel unsure about! Sometimes the opposite happens, and you like everything too much. In that case, the general business major allows you to take different major classes based on what interests you and what you feel will lead you best in your professional path.
Talk to your academic advisor before class enrollment begins. Seeing how to plan your classes and which options are at your disposal can be extremely helpful, especially if you feel lost.
The key takeaway
As cheesy as it sounds, you really can be anything you dream of. You can work in finance, the movie industry, the fashion world, HR, or even the marketing department of NASA. When building your degree, focus on how to maximize your opportunities, so you can find your dream professional path. That is what makes Hult's undergraduate degree unique—you can combine learning and experiences and apply them in your journey.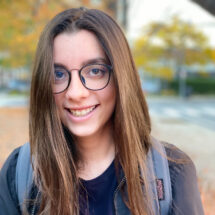 Maria Susana Castellanos
One of our beloved Blog Ambassadors—Maria Susana Castellanos is a 19-year-old Colombo-Venezuelan, that has lived in three countries and five different cities. Writing has always been something she feels deeply passionate about, since it allows a better understanding of ever-changing surroundings. This process has shown her that the only difference between a thought and a story, is to write it down.
Related posts