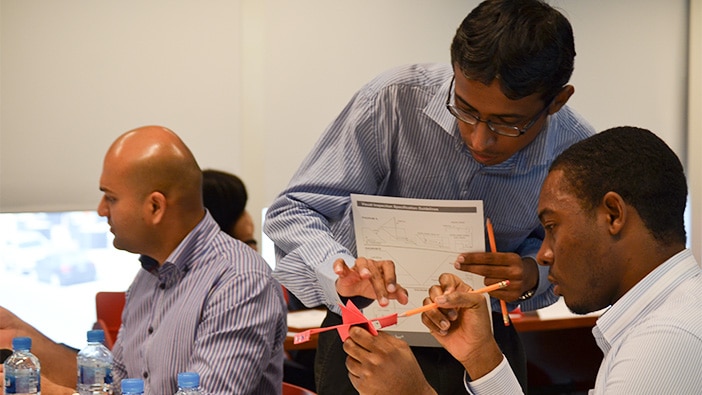 Nothing beats firsthand experience when it comes to business learning, as is widely agreed amongst academics and CEOs alike. Hult believes graduates are most able to apply what they've learnt in the classroom once they're in the workplace if they've had an experiential education.
Rob Anthony, Hult's Global Dean of Program and Faculty Development says:
"There is value in knowing what you should do – and that's where the case study method comes in. But there is much to be gained from knowing what you actually do in certain situations and learning from your own success or failures. What you say you'd do and what you actually do are often very different."
So how do you give students the opportunity to practice the theories they've studied in a real-world context? This is where simulations or "serious games" are playing an increasingly central role in business school curriculum.
At Hult, we use a variety of simulations throughout our programs, from role-play to paper-based games to complex virtual marketplace simulations. And both our students and professors swear by them.
On-boarding with "Paper Planes" simulation
We use a game in the first couple of weeks students are with us to open their eyes to the benefits of serious games and get them on board with our whole approach to experiential-learning. It's a very simple yet effective simulation used by the likes of Google in their staff training, called 'Paper Planes'.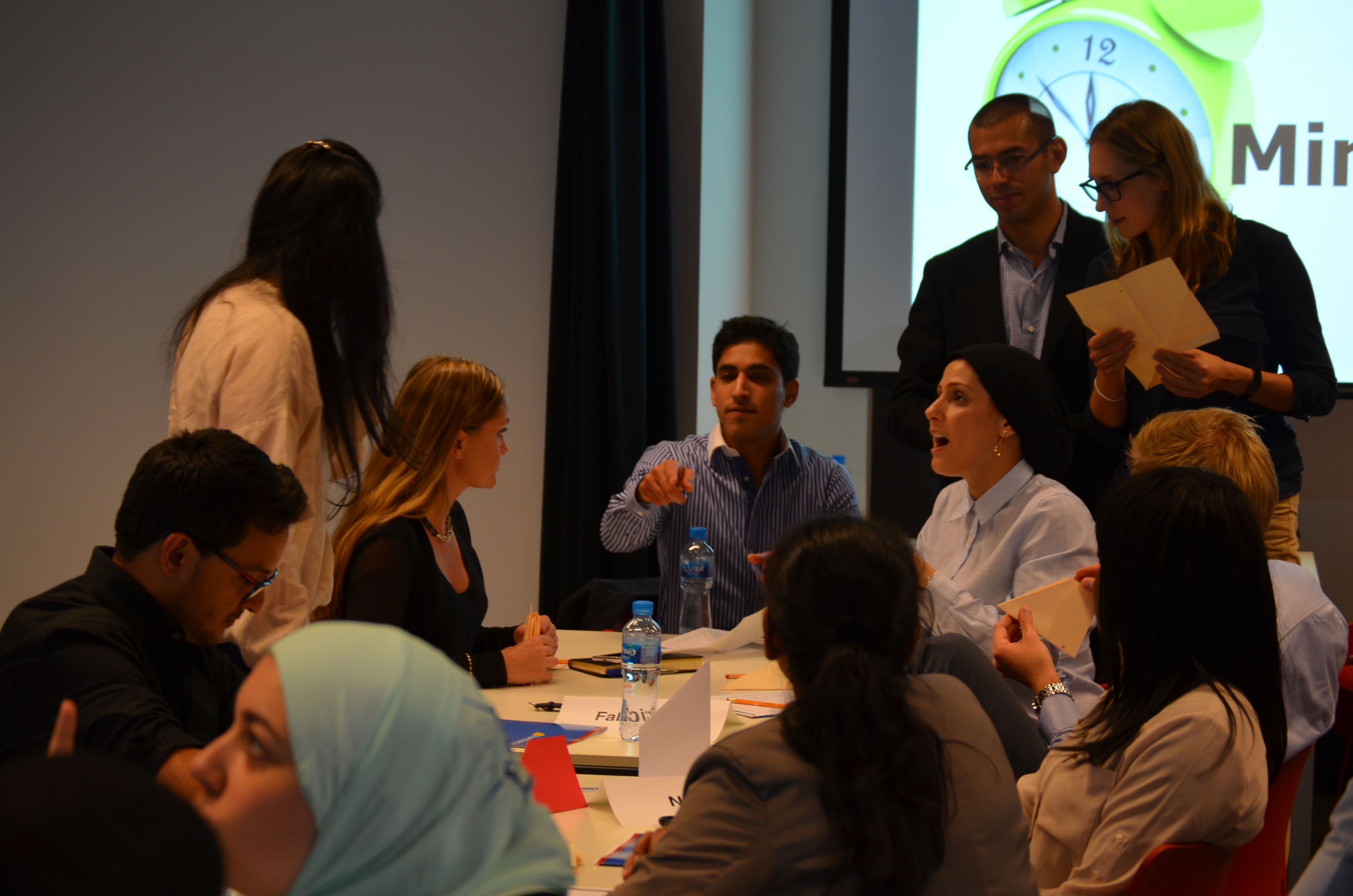 Paper Planes is an Operations Management simulation where teams of students assume the different roles of a factory assembly line to produce the most effective planes at the most efficient rate. A simple task surely? But the lessons that come out about teamwork and an individual's role in that team are profound.
Virtual-world simulations: the Hult difference
Like many forward-thinking business schools, Hult also uses computer-based simulations as a learning tool. But rather than use them simply to illustrate a particular theory within one particular course, we use them to teach integrated business thinking at a program level.
Our sims are staggered over the year and become increasingly complex and demanding. As student's knowledge and skill set grows, so does the challenge. The capstone sim for all our graduate programs is International Corporate Management, which takes place over 4 days in Module C.
Norbert Ogochukwu is an MBA Class of 2014 alum from our Boston campus, now Assistant Vice President at State Street in London. This is how Norbert describes the capstone simulation:
"Teams of 6 students, all from different countries and regions, were tasked with running a company from ground zero. We competed with 7 other teams for 8 consecutive quarters in the international PC market.

"[We] learned not only how to apply financial, marketing, research, operations, and management strategies, but also how to approach business problems holistically.

"The marketplace provided real-life implications of business decisions and how competitive market forces, government regulations, inflation, exchange rates, interest rates and so on, affect a firm's success. It brought to light everything we had done during our program."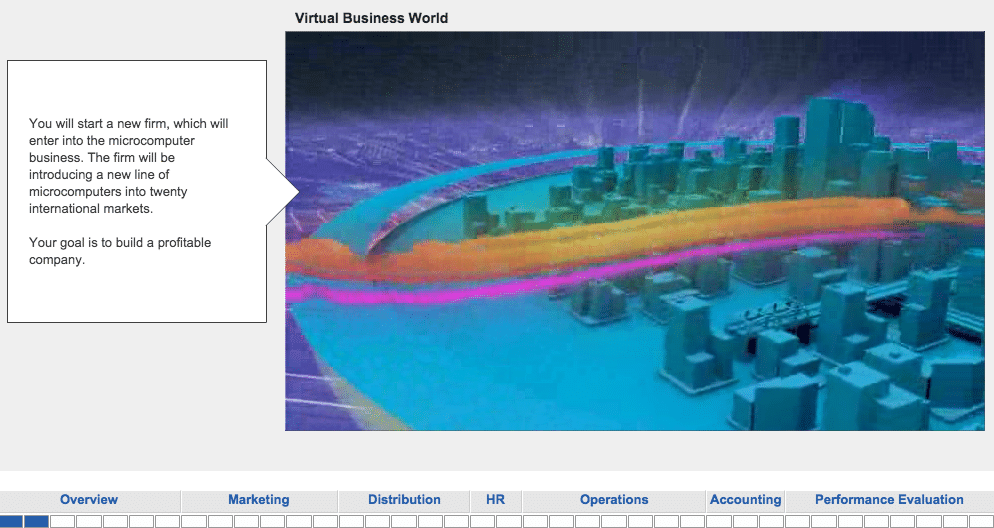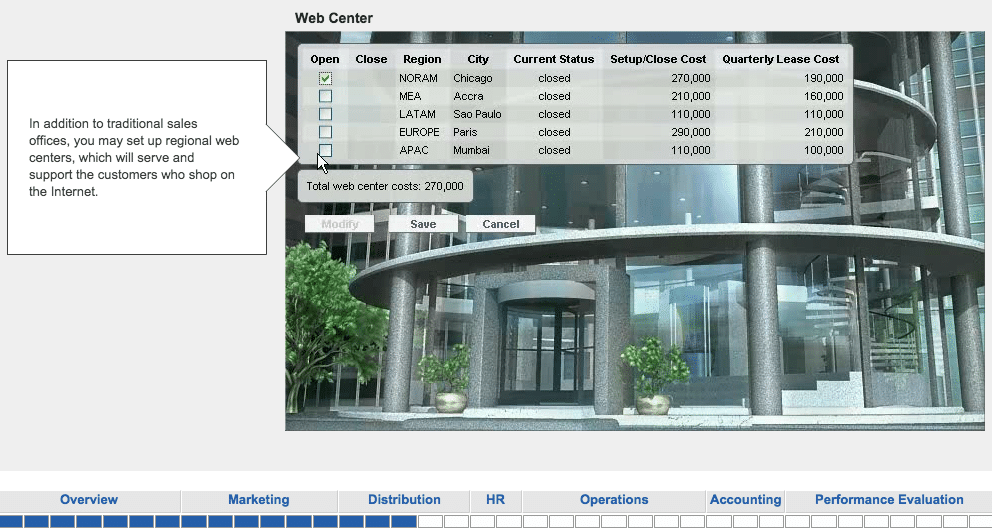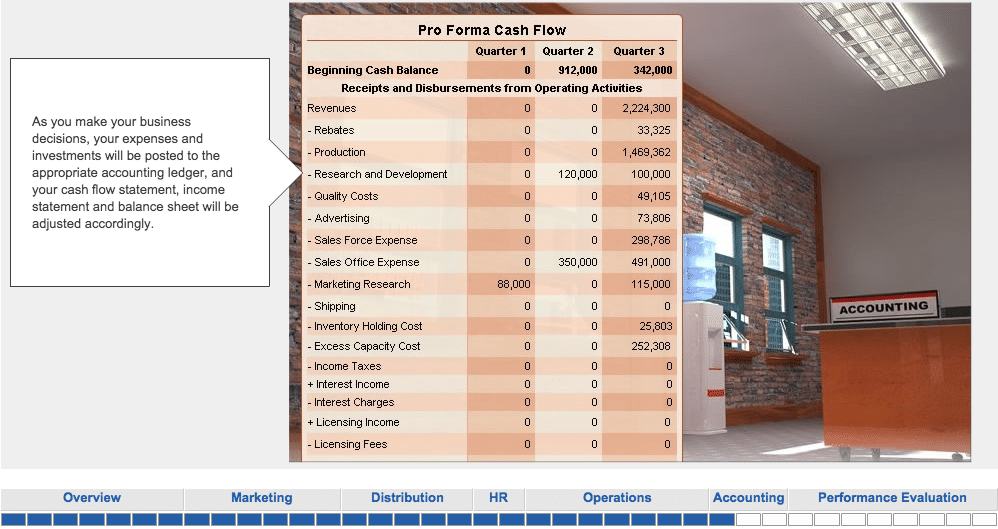 Learning through experience is the cornerstone of Hult's philosophy and we seek to provide an experiential learning environment at multiple levels of the curriculum. As part of that, our diverse classrooms – where students of more than 120 countries, from a multitude of different industries and functions, are working together towards a common goal – are a microcosm of the global business environment.
After all, it's not just the game that matters – it's who you play with.
---
If you would like to find out more about Hult's global business programs, download a brochure here.
---
Deep dive into analysis and data in the business world with Hult's Masters in Business Analytics. To learn more, take a look at our blog How Hult helped me land a Data Analytics job with Google, or get into broader business challenges with a Masters in International Business instead. Download a brochure or get in touch today to find out how Hult can help you to explore everything about the business world, the future, and yourself.
Related posts