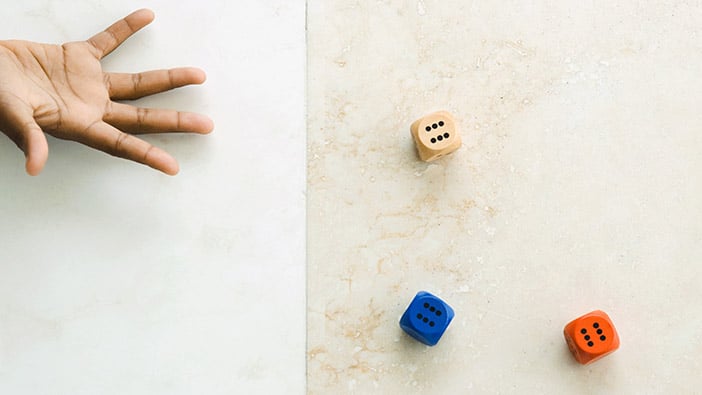 ---
Note: We've made every effort to ensure that the information in this article is correct at time of publishing. However, because visa and immigration laws are complex and ever-changing, please check the U.S. Department of State or U.K. Home Office website for the most up-to-date information on visa requirements.
---
Thank you for your interest. You can see the webinar here:
If you have looked for work in a country that requires an EU or US passport (or a visa), then you may be acutely aware that employment sponsorship can be difficult to achieve. It is not, however, impossible. Many students are successful every year in the US, and an occasional few land sponsored jobs in the EU as well.
You may be wondering, what's the trick to beating the odds?
Having counseled thousands of students and worked with employers all over the world, I believe successful students adhere to five critical factors that result in a winning formula.
Choose a Strategy of "You"
I tell my students that the most important strategy project they will ever undertake is to shrewdly position themselves for a challenging employment market. Savvy international students use every skill and asset they possess to attract employers. They leverage and promote their prior work experience, their degrees, internships, and volunteer work, with a laser focus on jobs that are the most in demand. But even more important than that, they go where the demand exists. They keep up-to-date on industry trends and where the need for talent is high. This year, high demand jobs are in the following fields: accounting, data analytics, social media and advertising, IT, including web development and mobile apps, business development, and retail sales.
Present Your Hot Skill-Set
The top quality students who land a foreign job and sponsorship possess is this: they present unique skills that their future employers could not fulfill. Their skill sets are so "hot" that employers cannot turn them down. As an example, some of the most in demand industries in the US are in fields we refer to as "STEM" (Science Technology, Engineering and Manufacturing). Jobs in these areas are so essential to economic growth in the US that they offer special visa exemptions that allow graduates in those fields to stay in the US for up to 29 months after graduation. Additional examples of in demand areas are: Android and mobile apps, digital marketing and social media, data analytics, including data visualization, statistics and Google Analytics.
Another critical skill set that is in high demand and is almost always overlooked by students are language skills, and knowledge of local markets. For example, in Dublin, Ireland, where many technology companies established business development offices to support sales in Europe, there is an acute demand for multi-lingual students. Language skills position students for high growth careers in business development and sales. During my recent tour of global employers, there was a consistent request for students with language skills and interest in working in emerging markets like Nigeria, India, China, Russia, and parts of Latin America. Some employers will train students in the US during their OPT year following graduation and then transfer them back to their home countries for further executive development.
Start Fast
Securing a job can take six months or more. Beating the odds means starting your job hunt as soon as possible so you've got time to get in front of the right employer (and that can mean getting in front of a lot of employers). Students who start their job search on the first day of school arrive with polished CVs that are properly formatted and written in impeccable English. Their LinkedIn profiles lay out their professional experiences simply and clearly, highlighting their key skills. And their accompanying profile picture is appropriately professional. Students who begin their search right away start by networking and meeting people in their first month of business school, usually developing a network of local contacts within two months.
Be Superb at Social Media
In markets with a high demand for talent, corporate recruiters will engage in a "passive" search. This happens when recruiters find you through social media (like LinkedIn) and reach out to ask if you'll apply for a job at their company. This year, one of our current MBA students was passively searched by Amazon in the first three months of his MBA studies. He had a stellar LinkedIn profile that highlighted his highly unique IT engineering skills. This January, after completing a four-week interview and assessment process, he was offered a post-graduate job with H1B sponsorship and a six-figure compensation package. Who says a sharp LinkedIn profile can't pay off?
Break the Mold
Students often fall into the trap of following the well-worn path pursued by other job seekers. Because candidates see that Cisco files a number of H1B petitions and renewals every year, it becomes a mecca for international student job applications. Students miss the point that most H1Bs are filed by smaller companies looking for a highly unique talent pool. Many of these types of companies are desperate to hire multi-language international students to support foreign expansion. Although startups may only hire and sponsor one highly skilled international student—it could be you. To become the chosen one, my advice is to think differently, avoid the "popular" companies, and connect with the small or medium-sized companies that do not recruit on university campuses, but are looking for exactly the skills you've got.
Please believe that you can win an international job, plus sponsorship, in spite of the fact that most Fortune 500, US-based, companies have a policy not to sponsor their employees. I see my students succeed every year. Their secret is very simple: they are not average. They start their job search earlier than their peers, and they find a way to stand out and be unique in a competitive job market. Many choose alternative companies, as opposed to those that are well known, and pursue smaller ones that are hungry for foreign talent. And finally, they succeed because they know that the job search is a marathon, not a sprint, and they keep going when times get tough, holding tightly to their goals and their prediction of a successful finish.
---
To find out more about Hult's programs download a brochure. 
---
See Katharine Boshkoff's LinkedIn profile
Related posts