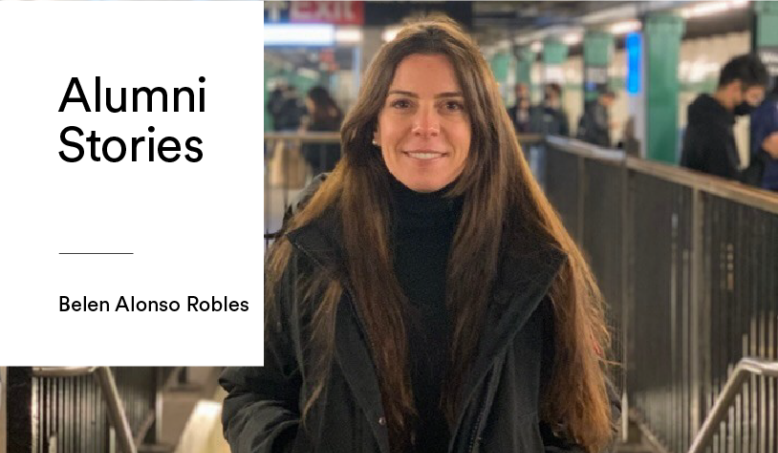 For many people, January is naturally a time of resetting and self-reflection. Are you thinking about hitting new goals in 2023? Here's a bit about what I've learned so far.
When I was in high school, my parents took us on a "dream vacation" to New York City. I remember visiting the New York Stock Exchange, where my father told me to imagine that one day I could be working there. That memory always stuck with me and drove me forward. That same year, I started studying my bachelor's in economics at Universidad de Buenos Aires (UBA).
While studying, I wanted to start working, but it coincided with the 2008 economic crisis and the job market was tough. International Relations from UBA reached out to me with a scholarship offer in Brazil, and a few months later I was landing in Belo Horizonte for fall 2009.
Getting on the career ladder in Argentina
Once back in Argentina, mid-2009, I resumed classes at the university and started looking for a job. I got hired for a summer program with Techint Group, "Prácticas Educativas de Verano." In September 2011, I transitioned into the role of an income planning analyst at Telefónica, a Spanish multinational telecoms company. One day, at the local gym, I met a friend from elementary school. We got talking and I mentioned to her that I was looking to move into banking. Next thing I know, I'm back home working on my resume as her mother was working for the ABA (Argentine Banking Association). Two weeks later, I started working at Santander as an analyst in solvency risk.
While I was at Telefónica, I was also giving lectures on Capital Markets at UBA. For me, the lectures were a way to give something back to the community that gave me so much. During this time, the professor I supported offered me the chance to write a few chapters in a book he was working on—All You Need to Know About Argentinian Economics, or Todo lo que tiene saber sobre la economia argentina.
The American dream
I'd always thought about studying abroad and earning an MBA. When I found Hult, it seemed like everything was pointing me in this direction and I moved to Boston to complete my MBA. Through a contact at Hult, I got a job offer at Santander, based in Boston, before I graduated.
One thing that was a challenge was resetting my career as an IT business analyst. But I was like, it's a bank. I want to work at a bank. It's in Boston. I want to stay in Boston. Being open to resetting your career when moving is something that you need to take into account. When you move to a new country, people don't know you. So, you need to show them what you're capable of.
Fast-forward a company restructure and a few pivots, and in January 2019, I landed myself a position in New York within portfolio management & oversight. Then, at the beginning of 2022, two great things happened. I was promoted to VP. And I got my green card! The first thing I did was book a ticket to Argentina, as I hadn't been there in two years since the pandemic.
Hitting your goals
For all my fellow Hult doers with big dreams, here is my two cents on making them a reality:
Get clear on your goals and what you need to do to get there
One of the first things is to get a sense of your goals and then work to break them down into smaller steps. Something that always worked for me is getting clear on what I want to do. Then, once I have identified that, I have to figure out what the next steps are to help me get there.
Know your triggers
As you work toward your goals it's also really important to know your triggers. Getting to a win is typically a tough journey. As you work toward your goals, be aware of your triggers. When you're getting anxiety or other negative emotions that may come up, think about ways you can handle that. For me, it's important to work out every day because it helps me to reduce stress and unwind. It also helps me to think clearly. After that, I start to see things from a different perspective.
Take breaks
When you find yourself in situations where you are super overwhelmed, you might not want to stop. But just stop! Step back. Take a deep breath and think. If you need to be by yourself for an entire weekend watching Selling Sunset, do it! Sometimes you need things that are no-brainers, so you don't have to think. If you can go on a trip, do that! I love to go to the sea. The beach. The sunsets. Being in those environments helps me to unwind. Then, what you'll find, is what was taking you a few hours before will now only take you 15 minutes.
Celebrate success
What I've learned recently is it's important to celebrate your wins in life. I've noticed with me in the past that once I achieved a goal, I'd celebrate that day. Then, less than 24 hours later, I was immediately thinking about what's next. It's important to really allow yourself the time to celebrate your wins in a way that is authentic to you. Binge some Netflix, have some ice cream. Personally, I love diet coke with lemon! You know, think about the small things that make you happy and do them! You've earned it!
Be true to yourself and respectful to everyone you interact with
Try to be your own brand. It doesn't matter who you're talking to, whether it's an intern or a director, be yourself and be respectful all the time because you never know what's going to happen in the future. Treat others the same way you want to be treated. Be accountable. Be someone that people can trust.
Adapt and go with the flow
The last two years I've absolutely been surfing the waves, you could say!
There are so many times when things don't go according to plan. When that happens, try to keep calm and think of the things that you do have control over. You are so adaptable. You can always find solutions to your needs. Maybe it's not exactly what you wanted but take it and embrace it.
Understand challenges are part of the process. Maybe in a couple of days, months, or years you'll be able to look back and understand why your current situation did or didn't work out. Take this as a chance to learn how to manage frustration. And if something didn't work, just let it go, because it means that something better is coming.
That doesn't mean you just sit and wait, though. You also have to do your work. If you want to achieve a goal, think about the things that you do have control over—focus on those.
Don't let setbacks change your mind
You'll always have your ups and downs. What I learned through all these years is you need to know yourself. You need to know that nothing is impossible. You set your own boundaries. If you say you won't be able to do something, you won't. If you say I'm going to do it, then you're going to do it!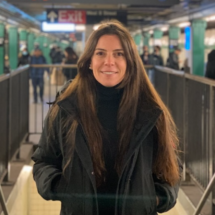 Belén Alonso Robles
Belén Alonso Robles is a Hult Boston MBA who graduated in 2015. Originally from Argentina, she currently works in New York, where she is a VP in Banking. You can find her on LinkedIn—feel free to reach out to her as she likes meeting new people and always is willing to help.
Related posts