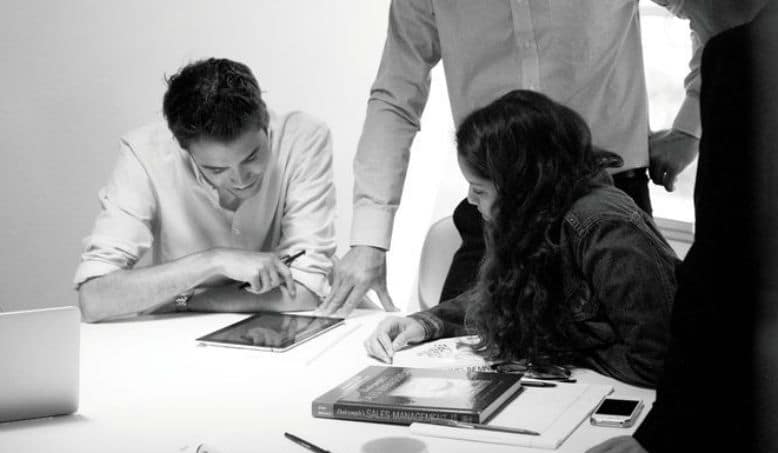 Written by Marcus Bleckat, Undergraduate Enrollment Director. 
Hint: It's not just rankings
The number of students obtaining bachelor's degrees in business increases annually. What does that mean? Simply studying a bachelor in business does not guarantee you a job – your competition is tough and continuously increasing in today's economy. To succeed in the global job market and stand out amongst the crowd of business students you ought to build up your international network and take the right steps in choosing the right school that will help you do that.  Here are my top ten tips for every student looking to earn their undergraduate degree in international business:
1. Does it have a curriculum with a practical approach?
The #1 industry complaint about business schools is the lack of soft/practical skills students get while attending university. Therefore, in order to be competitive and career-ready, you must need to select a business school, that will give you more than a basic business curriculum. Look for undergraduate courses, like at Hult, which encourage real-world experience by incorporating practical training into its program, such as simulations, case studies, networking events & projects with employers.
2. Do your Professors bring real business experience into the classroom?
Your future professors should have more than just an academic background. They should be practicing what they preach, as this is the best way of learning business for you. Moreover, the more business experience your professors have, the larger is the network of contacts they have, which could be beneficial to you, as they could help you get the right kinds of internships, i.e. Hap Klopp has been teaching at Hult since 2013 aside from being the founder of The North Face. At Hult, our professors come from over 45 countries and bring their experience from being: CEO's, Entrepreneurs, Consultants as well as PhDs.
3. Does your school connect with the real world of business? 
By choosing where to study based on where business is done in the real world, you also have access to your desired employers for internships during and after your studies. While studying, you want to have the opportunity to visit local businesses, grab coffee with some alumni, conduct informational interviews, and to get a sense of the local atmosphere. All of which will boost your network and lead to future job offers in your preferred industry. Hult has 3 undergraduate home campuses located in Boston, San Francisco, and the U.K. So, for example, if you aspire to work for a tech company, San Francisco/Silicon Valley might be the place for you!
4. How diverse is the student body? …Really?
Many business students tend to make the assumption that all universities have the same level of diversity in their student population. If you are truly interested in learning about international business at university, you need to be surrounded by other students from other nationalities. Therefore, when you select your program, choose a school with a large international student body and make sure, that as many different nationalities are represented as possible. Be aware, that in most instances, 90% of the student body is made up of students native to the country in which the institution is located. At Hult, our undergraduate student body is over 96% international.
5. Can you get deep international experience?
It is wise to choose a school that has an internationally diverse student body – so that you are exposed to a variety of new cultures first hand. But since you will study for at least three, sometimes four years to complete a bachelor's degree you want to look for programs that will also enable you to go to exciting places. Employers are very interested in knowing about the international experience you have had during your time as a student. Some employers will only hire you with an international business degree if you have studied in at least two other locations, as it shows your ability to step outside of your own comfort zone. Rotating to new campuses and studying in new places like Shanghai or Dubai for two months or changing the campus location for an academic year gives you a true sense to understand today's global economy. Hult offers undergraduate students the chance to study at any of it's 5 global campuses during summer rotation: London, Boston, Shanghai, San Francisco and Dubai.
 6. How flexible is the bachelor's degree?
Whether you already know which area of business you would like to focus on (i.e. Marketing, Entrepreneurship, Finance, Accounting, and/or Management) or whether you would like to pursue a degree in general business or economics, you should think about how and when you will have to make these decisions. Will you be able to take general classes in all areas to see which suits you best? Does the program offer exciting electives to broaden your educational horizons (i.e. foreign languages, humanities, and leadership development)? Good bachelor degrees offer you additional certificates or diplomas next to the main curriculum, such as in new technologies like Business with Computer Science or Business with Design. You can find out more about Hult's Diplomas and Nano courses in disruptive technologies by downloading a brochure. 
7. What kind of personal support does the school offer?
During your time at university, you want to be supported by faculty as well as staff members. Essentially, you would like to mean more to the university than your matriculation number. In order to ensure adequate support, be sure to pay attention to class sizes, number of students per lecture and the overall size of the student body. Will you be greeted by name by administrative assistants upon entering an office? Do you need an appointment before seeing staff or can you speak to the right people with little effort? Your time at university can be stressful, so having a friendly and supportive environment around you will become important for you. At Hult, we have an expert student services team on hand to support you, an open door policy for all our staff, as well as student to faculty ratio of just 15:1.
8. Are you thinking about becoming an entrepreneur?
Many students dream of being aspiring entrepreneurs and becoming founders of their own start-up one day. Don't think these ideas are unrealistic or impossible to achieve while you are a student. If you are given the right tools and mentorship during your studies, you have the best chance at starting your own business even before your graduation. Surely, debuting a start-up requires a lot: networking connections, expertise, investors. There are many great examples of Hult bachelor students who have started their own business by using platforms like the Hult founder's lab.
9. Where do students go after graduation?
Good universities with their business programs will provide you with information about the success of their graduates. Thus, you can easily look up what an international bachelor's degree can enable you to achieve. Moreover, in some bachelor degrees, like at Hult International Business School, you will see that 65% of graduates' work in a country other than their country of origin. Most importantly, schools should let you know, which companies (i.e. Bloomberg, PwC, Tesla) have employed their graduates. Download a brochure to find out more about our students employment stories.
10. How is the program accredited?
One last word of advice: Pay attention to how your bachelor's degree is accredited (i.e. NEASC, BAC, AMBA, AACSB) – this is especially important because the right type of accreditation will ensure that your degree is properly recognized in your home country. For example, not every program comes with AACSB accreditation for business, which is regarded as one of the highest accreditations for business degrees in the world. You will also have an easier time to continue your studies with a Masters degree if you go to a different university. You can find out about Hult's accreditations by downloading the latest brochure.
Good Luck!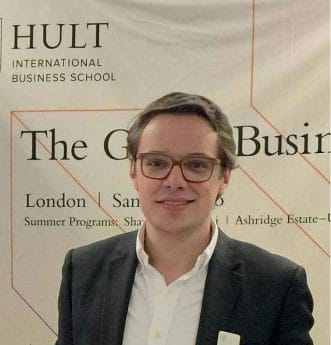 Marcus Bleckat is the Director of Enrollment for Germany & Austria. He is passionate about higher education and has been supporting students with their study abroad plans for over five years. He is one of the few people who enjoys public speaking and in his free time, he likes to travel to new places. You can find Marcus on Linkedin.
Make the most of what your career has to offer with a Masters in International Business from Hult. To learn more, take a look at our blog 6 tips for succeeding in business school, or give your employability a huge boost with an MBA in international business. Download a brochure or get in touch today to find out how Hult can help you to explore everything about the business world, the future, and yourself.
Related posts