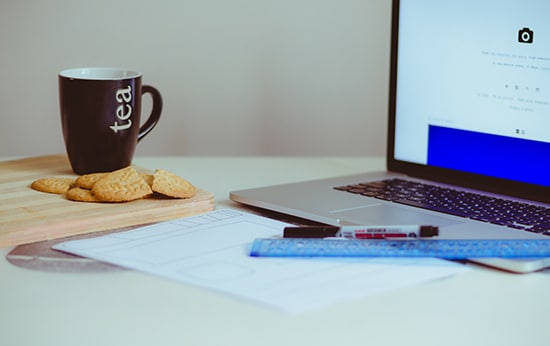 Written by Pablo Romero Yusta, Master of International Marketing student, San Francisco campus, Class of 2016
The most commonly asked question we as future students ask ourselves is, "what can I do now to prepare for my business school?"
Perhaps you have sent in your deposit already and started looking at housing on your main campus. Maybe you have connected with your fellow Hultians on Facebook groups to begin networking. You may also be brushing up on your personal budget spreadsheet. And maybe the most difficult of all, you may be getting over the hurdle of telling your boss that you are resigning your current position to attend business school.
This is certainly a great start before you embark on this life-changing experience. However, while you are preparing for school and planning summer vacations, all of us here at Hult are looking to do the exact opposite. In our case, summer entails hands-on experience through summer internships and hunting for our dream job. Life as a graduate is rewarding in many ways, cherish every minute of it!
These are the 6 tips I would have found helpful before I embarked on this journey are:
Before you leave your current jobs, I recommend you write down a list of the projects you have worked on, the impact you made, and the people you worked with. This will be tremendously helpful to have references as you prepare for behavioral type interviews. Now you may think you will remember everything when potential employers ask you those dreaded "give me a situation when…" interview questions, but trust me it will be difficult. Likewise, you might want to create a work portfolio to showcase your previous work to potential employers, so take with you all the work you have done, keeping in mind what is ethically correct and what not.
Start networking: You may believe it is too early and you do not even know who to connect with. Like it or not, networking will be a crucial part in determining the success in finding your dream job -the sooner you start the better. Get used to breaking out of your comfort zone and challenge yourself to be bold. My advice on this? Don't be shy to reach out to people and always keep in mind that 80% of today's jobs are landed through networking. Get started today using LinkedIn to find alumni and professionals in your field of interest and start nurturing your relationships.
Create a list of things you would like to do: Whether it is taking on a volunteer project in Dubai, practicing your Mandarin in Shanghai, or discovering the entrepreneurial spirit of San Francisco, time flies when you are a graduate student! It's OK if you do not have any concrete goals right now. However, try to start thinking about them as soon as you can because you will surely have to plan your time in a way that allows you to pursue them with your busy schedule.
Firm up on your industry knowledge: Some of you, like myself, do not have a business background so it is advisable to become familiar with business language. Hult will provide you with the fundamentals during Toolbox; nevertheless, spending some of your spare time reading news outlets such as Wall Street Journal, Financial Times, and The Economist will be a great start as well.
Start thinking about your career: the job hunt begins shortly after you step onto campus and you will likely spend a great part of your time with your career advisor in hopes of landing your dream job. Think of industries and companies you want to be a part of, but do not panic if you have no idea yet. You will have time to explore your options and Hult will guide you at all times so the experience is not overwhelming.
Relax and get ready with your loved ones: Once the bell rings at Hult, your days (and often nights) will be consumed by classes, presentations, readings, and socializing with your peers. So have some fun this summer and get yourself ready! Also, spend your final weeks with your family and friends. Coming to Hult will certainly be one of the most vibrant and enriching experiences of your live, but being far away from home will be hard at certain times.
All of this made my transition to business school way smoother but there are countless of other things you can do. Do not feel like you are behind if you choose not to do them now. If you have secured your seat in this top program, it means that Hult believes you absolutely have what is necessary to handle the rigor of a master degree, regardless of whether you do these things now or later on!
---
If you would like to find out more about Hult's global business programs, download a brochure here.
---
Make the most of what your career has to offer with a Masters in International Business from Hult. To learn more, take a look at our blog The Hult Business Challenge: What I learned from the experience, or give your employability a huge boost with an MBA in international business. Download a brochure or get in touch today to find out how Hult can help you to explore everything about the business world, the future, and yourself.
Related posts