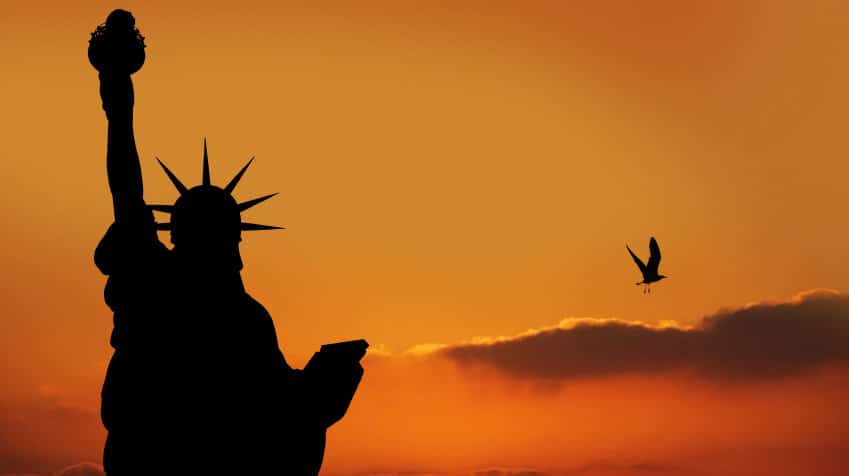 Written by Katharine Boshkoff, Global Vice President of Career Development & Corporate Relations at Hult.
---
Note: We've made every effort to ensure that the information in this article is correct at time of publishing. However, because visa and immigration laws are complex and ever-changing, please check the U.S. Department of State or U.K. Home Office website for the most up-to-date information on visa requirements.
---
Every day I see media headlines proclaiming upcoming changes for H1B visas in the U.S. So far, there are no plans for a massive overhaul, but there is momentum for a few very positive changes—and this is good news for the international students currently enrolled at Hult.
For the moment, however, there is a lot of negative hype in the media, and we advise our students to hone in on the facts.
For skilled workers, here is a fact for you: there are just as many H1Bs today as there were in previous years. Non-US employees who applied for this year's lottery actually improved their odds because applications were down by 10%. A higher percentage of my students at Hult achieved H1Bs because the odds were in their favor.
"A higher percentage of Hult students secured H1Bs this year because the H1B lottery odds are actually better compared to previous years."

-Katharine Boshkoff, Global Vice President of Career Development
Another fact: the US economy is in overdrive, unemployment is down, demand for skills are up and H1B visas are statistically easier to get than ever before. For the class of 2016 it was a very good year, and the best one we've had since the Great Recession.
So what should you do if you are an international student wanting sponsorship? My team and I monitor visa requirements on a global level and have learned a lot working with thousands of students who have successfully achieved visas over the last several years. Here are a few tips:
Tip 1. Don't forget small companies
According to the US Government Website, Myvisajobs.com the top three high volume H1B sponsors are Infosys, Cap Gemini, and Tata Consulting Services. Many students will target these companies for H1B jobs, assuming they are mostly likely to be H1B sponsors.
As has been recently published by Quartz Media, "New Data on H1B Visas", these H1B holders were most often hired for lower paying jobs in outsourcing. With the current US focus on attracting skilled labor and shifting away from commodity coding jobs, it's important to remember to target smaller US companies with a keen need for your skills. Small companies are less bureaucratic, have a specific focus, and are often more flexible in hiring rules. Additionally, successful small companies are growing fast and are hungry for talent—why shouldn't that be you? Without the influential brand of an established company, they may not be able to win US citizens who have skills like yours. You are the scarce commodity they seek.
So, get out there and find the small company that needs you most. For those of you in universities, these companies may not come to campus. They don't have the time or resources to spend much time hiring, much less visiting a campus. You need to find them and convince them of your value.
When you land a job with a small company who may not have sponsored before, be prepared to point them in the right direction on visa rules. We direct our students to the US Government Visa Website and immigration attorneys, who visit our Hult campuses throughout the year.
Tip 2. Know your value and be unique
I see it all the time: international students bring rare skills to the US market. Your culture, language, local market knowledge, and skill sets are needed by US employers! This is exactly why we have a visa policy. The US cannot develop enough specialized talent to feed the growth of industry. You need to figure out what you offer that the market needs, declare it, and look for the organizations that need you. Own what makes you unique.
Tip 3. Get traction by doing an internship
An internship is great for any student, but it is particularly critical if you are an international student who wants to demonstrate and establish a track record of value and experience.  50% of our student internships convert directly to jobs. Via internships, students build strong local networks, impress their employers with the impact they can bring to the company, and gain relevant and practical business knowledge for use in their next job.
Even if you don't want a job in the US, I still highly recommend doing an internship. Here's why: it presents the opportunity to load your resume by demonstrating skills in a branded US company. Taking these experiences back to your home market only increases your value. It can't hurt you—it can only help.
Tip 4. Be creative
Little known fact: if the H1B visa doesn't work out for you, there are several visa types international students can consider. These include the L1 Visa, TN, E1, E2 and O. You can look all of these up at the US travel.state.gov website or check my previous blog posts in which I go into greater detail about who qualifies.
Tip 5. "Skill up" in high-demand areas
In the end, capital needs labor to grow. This is the truism you need to remember when you see another round of media hype. While you are in the US, I can't stress enough how important it is to acquire the skills you need to differentiate yourself. At Hult, you get this opportunity in the academic program, but you can also augment your skills with technical tools in many of the additional online courses and bootcamps. Don't stop learning, don't stop growing, and you will reap the reward of the time you invest in the long-term. I've seen this happen too many times.
"Take advantage of the various opportunities at Hult to augment your skills and differentiate yourself."
Tip 6. Never give up
This might be the most important tip I can offer. Be persistent. I have seen thousands of international graduates achieve a job in the US. With a little imagination, a lot of hard work, and the drive to succeed, you can, too. Just don't believe all the negative hype.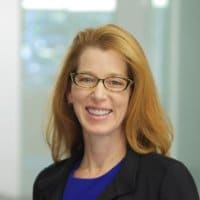 Katharine Boshkoff
Katharine Boshkoff is Hult's Vice President of Global Career Development. A former strategy consultant and professor, she has coached thousands of students to find career success in global markets. Follow Katharine on LinkedIn for more insights and tips on global employment trends, international job-search strategy, and working abroad.
Related posts