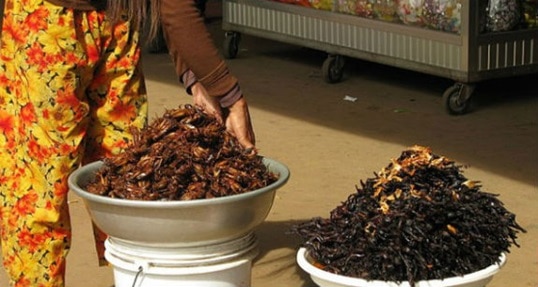 Written by Parija Kavilanz for CNNMoney. 
Aspire is hoping to solve the world's hunger crisis one bug at a time. And as the winner of the $1 million Hult Prize, it has a pretty solid shot at success.
The startup provides low-cost insect farming systems to local farmers to help them harvest insects like crickets and grasshoppers year-round. Aspire then buys the insects — which are full of nutrients — from the farmers and distributes them to urban slums. Not only does this create income stability for the farmers, but it provides consistent nutrition at a more affordable price to those in need.
Aspire has already launched in Mexico and is planning on launching a program in Kenya.
Continue reading the article in full here. 
Make the most of what your career has to offer with a Masters in International Business from Hult. To learn more, take a look at our blog Hult scores in top 20 in The Economist's Which MBA? ranking for 2019, or give your employability a huge boost with an MBA in international business. Download a brochure or get in touch today to find out how Hult can help you to explore everything about the business world, the future, and yourself.
Related posts