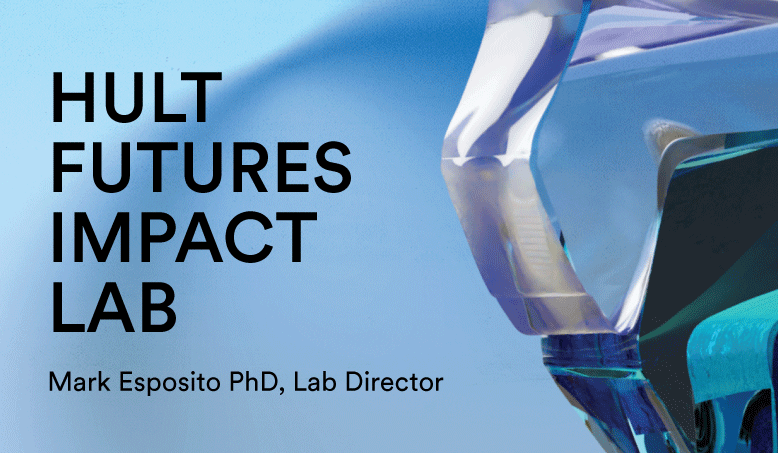 Impact Research: Global Risk Mitigation & Future Readiness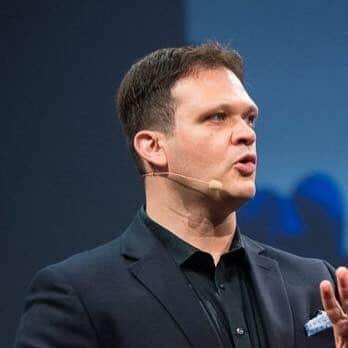 Mark Esposito, 6 months ago
4 min

read
Following Chief Academic Officer, Johan Roos', announcement that Hult is renewing its research strategy to prioritize impact and launching three new Impact Labs, here, Mark Esposito, Lab Director at Hult's Futures Lab, introduces his plans and aspirations for the lab.
Our Aim: A Better Future for All
Hult's Futures Lab is focused on analyzing the discontinuities and tectonic shifts that are emerging during these years of profound transformation. We aim to use research to chart a roadmap for a more sustainable, equitable, and prosperous future. Based on groundbreaking research and global fellows' inputs, the lab will strive to design better global systems, seeking to strike a balance toward a viable and resilient world.
The lab's areas of focus are:
Technology within the premise of the Fourth Industrial Revolution
Behavioral Data and Neuroscience
Foresights, Strategy, and Disruptive Business Models
New Organizational Models and Theories
Our Frameworks: Practical & Inspirational
To make this journey practical and inspirational, the underpinning theoretical frameworks of the lab stem from the theory of Future Literacy Frameworks (FLF) as well as the one on Anticipatory Systems and Processes (ASP). Both theories will support the mission of the lab to design innovative value chains accordingly.
Practical goals include:
-Producing actional sandboxes, business modeling, and policy designs.
-Building interdisciplinary solutions blending innovation, complexity, design activism, prototyping, future modeling, global risks, political economy, and emerging technologies.
-Have a cutting-edge research orientation, which will be integrated within Hult as well as with external experts and doctoral researchers.
Our Approach: Empirical & Relevant
Traditional and established silos of investigation are unable to capture the intersecting challenges we are experiencing in the world these days. There are increasing occurrences of "wicked problems" and the effectiveness of applying empirical work, aggregated in the past to illustrate the events of the future, is limited. While the Futures Lab is grounded in empirical rigor, the ability to research questions of wider relevancy for society will support Hult's purpose to create a better future for all.
Research is paramount these days to allow for a systematic quest for truth. This quest will be supported via many research methods that will be applied by the diversity of the researchers affiliated with the lab. Research in a lab functions differently than in a traditional center. Experimentation and the ability to integrate novel conceptual models are needed to posit new propositions or hypotheses. As well as running social science experiments that can be published in academic and practitioners' outlets, white papers, consultation drafts, and designated sponsored research.
Business schools ought to shape the professional careers of prospective executives and policymakers, which means integrating laboratory research into the heart of a school.
Our Difference: The Best of Both Education & Business
Today, research tends to be decoupled from conventional academic institutions and more and more relevant publications are being produced by nonacademic players, such as consulting firms, institutes of interest, think tanks, and policy centers. While this proliferation is important, the decrease of these important publications from the life of business schools is a challenge that requires attention and needs addressing.
Business schools still ought to shape the professional careers of prospective executives and policymakers through their educational offers, which means integrating laboratory research into the heart of a school. This allows for the right level of thought process to be integrated into the research-based teaching of the institution and for the insights gained in the research process to become part of the school's collective knowledge. The Futures Lab attempts to bring modern research applications inside the pulsing heart of Hult's innovations and decision-making that will inform and hopefully shape a future-ready school.
Our Achievements: Cumulative & Collective
Hult's Futures Lab will bring together internal and external colleagues, supported by an ecosystem of research. These colleagues, as well as the external world, and the problems of practice that surround the reality of our society, will form the basis of this ecosystem.
The achievements of the lab will be cumulative and collective, supported by a range of faculty, fellows, post-docs, and contributors who will strive to advance the mission of the lab. We will also seek collaboration with other labs and research entities around the world, where shared research efforts will be conducted toward impact and publications.
The lab will produce not only reputable research but also actionable insights that will guide the discourse on future readiness. It should become more disciplinary and part of a larger set of initiatives, that span from curricula design to electives, to executive education and consultative reports that can inspire corporate and public sectors in their daily decisions.
Interested in partnering with Hult's Futures Lab? Please get in touch.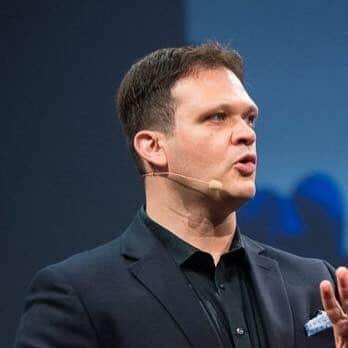 Mark Esposito
Dr. Mark Esposito is a Professor of Business and Economics at Hult International Business School. He is recognized internationally as a global thought leader in matters relating to the Fourth Industrial Revolution and the changes and opportunities that technology will bring to a variety of industries. He is Co-Founder & Chief Learning Officer at Nexus FrontierTech, an AI scale-up venture. In 2021, he co-founded the Circular Economy Alliance where he serves as Chairman of the Strategic Foresight Board. He was inducted in 2016 in the radar of Thinkers50 as one of the 30 most prominent rising business thinkers in the world. He is a Senior Advisor to the Ideation Center of Strategy& at PwC in Dubai and a Distinguished Fellow in the UNESCO Chair in Future Literacy of Finance. He is a global expert of the World Economic Forum and advisor to national governments and currently serves as Subject Matter for the Prime Minister's Office in the UAE.
Related posts