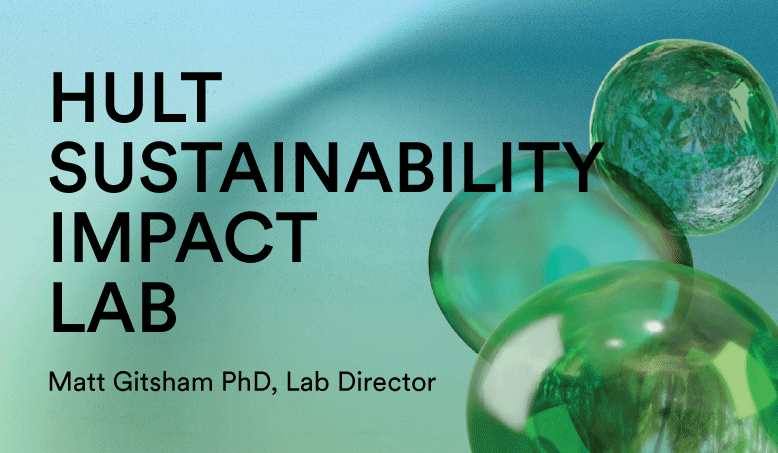 Impact Research: Industrial & Societal Sustainability Transitions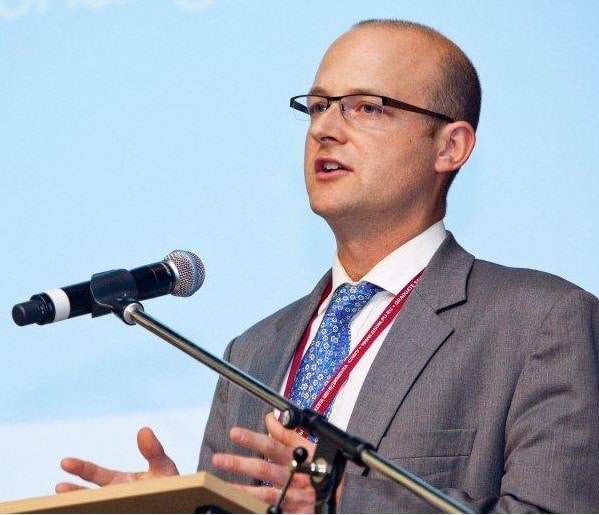 Matt Gitsham, 5 months ago
4 min

read
Following Chief Academic Officer, Johan Roos', announcement that Hult is renewing its research strategy to prioritize impact and launching three new Impact Labs, Matt Gitsham, Lab Director at Hult's Sustainability Lab, explains the challenges facing humanity and how his lab plans to tackle them.
The challenges we face
The challenges at the heart of the UN Sustainable Development Goals (SDGs) grow ever more urgent. We have all become much more aware of the scale of the climate crisis, the impacts we are already experiencing and the challenges we can expect in the future. As the authors of the February 2022 Intergovernmental Panel on Climate Change report concluded: "The cumulative scientific evidence is unequivocal: Climate change is a threat to human well-being and planetary health. Any further delay in concerted anticipatory global action on adaptation and mitigation will miss a brief and rapidly closing window of opportunity to secure a liveable and sustainable future for all." The climate threat is urgent and existential.
And it's not just climate we have to be concerned about. The October 2022 Living Planet Report shows that animal populations have experienced an average decline of nearly 70% since 1970. We've all grown up hearing about endangered species and various animals being on the brink of extinction, but the scale of this problem has reached such epic proportions that scientists now speak of how we are living through Earth's Sixth Mass Extinction. This mass ecosystem collapse is as significant a threat to our way of life as the climate crisis is.
We also face multiple human rights challenges, not least: violent conflict, authoritarian regimes that deny freedoms, the persistence of genocides, ongoing systematic discrimination against women, Black people and people of color, and people living with disabilities, over 50 million people trapped in Modern Slavery, over 30% of people in the world lacking regular access to adequate food, and over 25% lacking access to safely managed drinking water.
We seek to transform management practice and accelerate change through research collaborations.
The role of Hult's Sustainability Lab
The Hult Sustainability Impact Lab works to help accelerate the industrial and societal transitions required to achieve the UN Sustainable Development Goals (SDGs).
We connect activists and researchers at the forefront of these transitions to work together to advance knowledge and learning in organizations and across ecosystems to speed up these transitions.
We seek to transform management practice and accelerate change through research collaborations with organizational leaders, through contributing to public debate sharing the learning from our collaborative research, and through using our research to transform leadership development and management education. We aim to develop new teaching materials and experiences that can be used in the classrooms of Hult International Business School, and business schools more widely.
The changes already happening
The UN SDGs provide the roadmap for the action required to help address all of these challenges. And we are already seeing many of the necessary industrial and societal transitions beginning to pick up pace.
The NetZero challenge is driving disruptive change in a wide range of sectors, including energy, agriculture and food, manufacturing, chemicals, road transport, shipping, aviation, water and sanitation, construction, waste, finance, health, and telecommunications.
Around the world, the cost of renewable technologies is tumbling. Over the past ten years, the cost of offshore wind energy has fallen 61%, the cost of solar has fallen 89%, and the cost of batteries 83%. This is disrupting the energy sector, supplanting fossil fuel electricity generation. In transport, annual electric vehicle sales are up at a compound annual growth rate of 68% over the same ten-year period. Electric vehicles are disrupting the conventional internal combustion engine automotive sector, and change is coming to trucks, shipping, and even aviation too. In buildings, a transition from gas boilers to electric heat pumps is underway.
Similar changes are occurring in the chemicals, cement, and steel sectors, while in food, we are also seeing patterns of disruption, with substantial growth in plant-based foods and protein alternatives, as consumers seek health and environmental benefits.
We're also seeing the beginnings of ambitious action on biodiversity, on Diversity, Equity, Inclusion, and Belonging (DEIB), and on embracing the UN Guiding Principles on Business and Human Rights to embed human rights due diligence.
We are already seeing many of the necessary industrial and societal transitions beginning to pick up pace.
What we are learning, and our focus
From the experience of these transitions already underway, what we are learning is that to achieve action on the complex, interconnected challenges at the heart of the UN SDGs requires constellations of leaders from all sorts of organizations—governmental, intergovernmental, civil society, private and public sector—working together through coalitions.
Through our work in the Sustainability Lab, our focus is on advancing this emerging understanding of how to lead change across systems to achieve the societal and industrial transitions we need and sharing that learning to help accelerate that change. If you share this passion, partner with us.
Interested in partnering with Hult's Sustainability Lab? Please get in touch.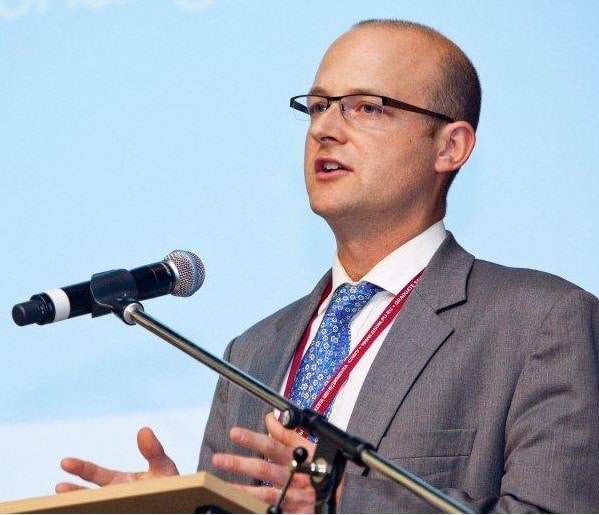 Matt Gitsham
Matt Gitsham, PhD, is the Director of Hult's Sustainabilty Impact Lab. He specializes in sustainable development, human rights, and organizational change. Matt has led numerous research projects on business and sustainable development and human rights for nearly two decades at Hult. These include exploring CEO perspectives on the implications of sustainability for business leadership, CEO advocacy for more ambitious government intervention on sustainable development, the role of business in shaping the UN SDGs, how companies are embedding the SDGs (in partnership with Business Fights Poverty), and corporate leadership on Modern Slavery (in partnership with the Ethical Trading Initiative). Matt has worked closely with networks including the UN Global Compact and Business in the Community, and companies including Unilever, IBM, HSBC, GSK, De Beers, Cemex, and Pearson. He has also been identified on Thinkers50 Radar as one of the up-and-coming thinkers whose ideas are predicted to make an important impact on management thinking in the future.
Related posts