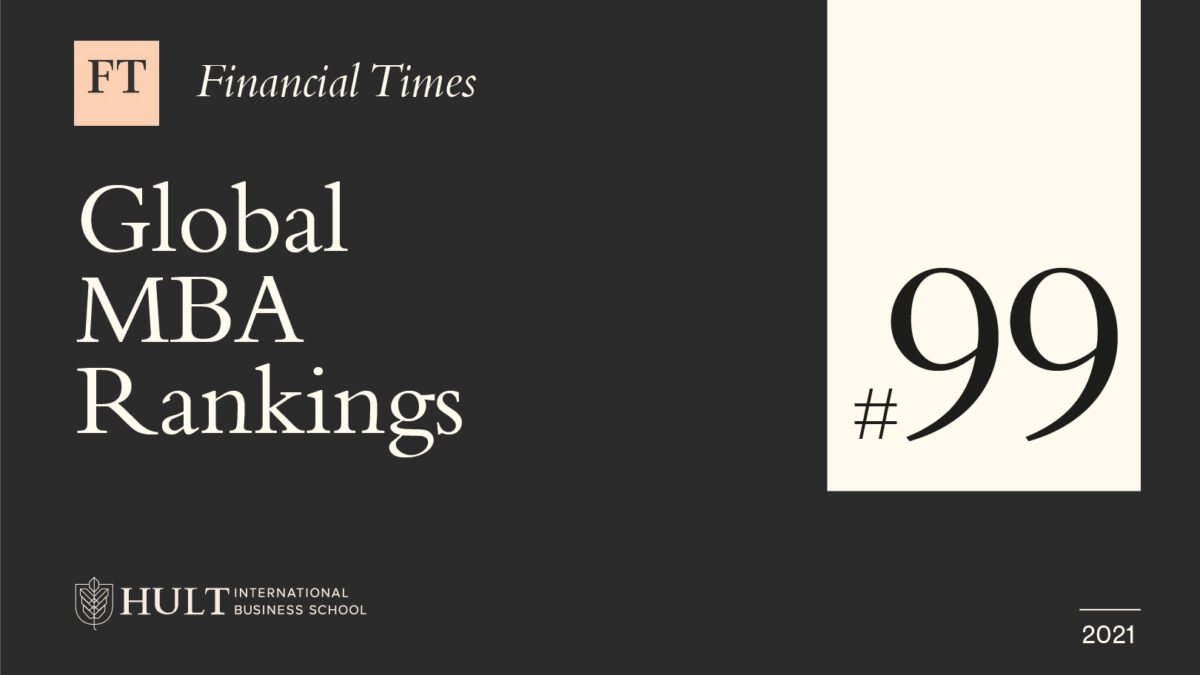 The Hult community is thrilled to see the Hult MBA ranked in the Financial Times MBA Top 100 for 2021, one of the most influential recognitions in graduate education.
In the subcategories, Hult is particularly proud to have multiple high scores recognizing diversity, gender equality, and international reach—all values that form the foundations of the Hult DNA.
– #9* Female Faculty (%)
– #11* International Faculty (%)
– #12* International Students (%)
– #18 International Course Experience
– #23 International Mobility
– #27* Female Students (%)
– #99 Overall
*Calculated rank based on Financial Times MBA data.
The stats speak to Hult's practical, hands-on approach to business education, and a commitment to studying the most relevant and pressing topics in industry today. In the last year, the MBA program has evolved to enable students around the world to study a variety of flexible online, hybrid, and part-time formats, making it possible to upskill from wherever you are in the world.
"It's a huge honor to see the Hult MBA recognized in the Top 100 globally by the Financial Times. The last year has challenged us all in ways we couldn't imagine, but this ranking shows that we're already coming back stronger. I could not be prouder of our students, faculty, alumni, and entire network for the resilience they've shown and their many successes—this is a moment of celebration for us all."

– Stephen Hodges, President, Hult International Business School
---
Could 2021 be the year you take on an MBA? Find out more about the Hult program to get started.
Related posts