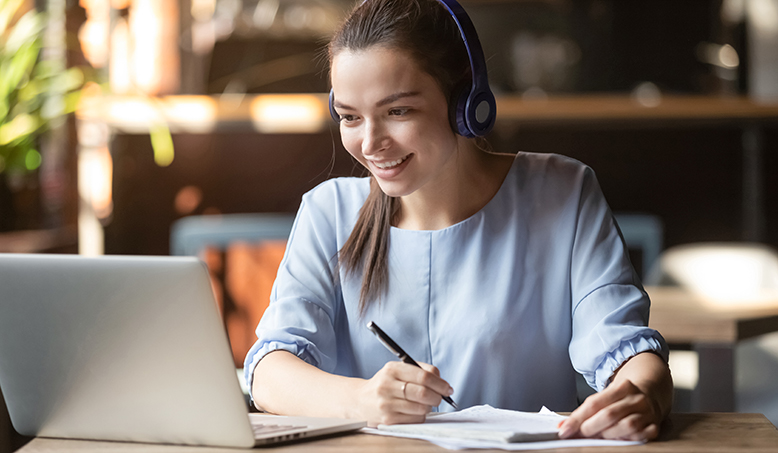 It used to be that school schedules meant rigid schedules, one-size-fits-all programs, and a whole lot of commitment. But that world? It's firmly in the past. If everything about your life has changed, it's about time your graduate education followed suit.
So how will you make your move in 2021? If a flexible MBA or Masters in Business Analytics is on your horizon, there are multiple ways to achieve your goal—without putting your current work/life schedule on hold.
About our MBA
A transformative educational experience that will challenge you to go beyond business, increasing your employability, and building you an international network for life.
All of our part-time MBA programs are delivered across one four-day weekend each month. You'll graduate in 18-24 months, and choose between March and September start terms.
About our Masters in Business Analytics (MSBA)
Gain a specialist, in-demand skillset and forge your place in a STEM field. This is an excellent opportunity to lean into big-data, get to grips with something new, and future-proof your career.
All of our part-time MSBA programs are delivered across one four-day weekend each month. You'll graduate in 15-18 months, and choose between April and September start terms.
Choose your format
Part-Time: 100% on-campus classes; choose between Boston, London, or Dubai, with elective options in San Francisco, Shanghai, and New York.
Live Online: Study 90% of your degree from home, joining live and interactive classes from Boston, London, and Dubai. Opt in to on-campus electives for the remainder of your program.
Hybrid: The best of both worlds. Study 50% of your classes on campus, the other 50% online, and graduate 100% ready for whatever the future holds.
Make your move
The business world won't wait. Download a brochure for our part-time MBA programs or part-time Masters in Business Analytics degrees to take your first steps.
Need more intel? We asked Dean Mary for her insights on our flexible format programs:
How is Hult's program offering unique?
"One of the most unique things about our program is the student's ability to mix live and in-person experiences. We create the opportunity for students to come to campus for their first leadership course and to take elective classes across our global campuses, in addition to their online experience. This feature gives them the chance to meet new students and faculty and to deepen the relationships they've developed in their online classes in person."
How diverse is the cohort of students?
"Each cohort of students is incredibly diverse. In our Boston cohort, we have students from 25 nationalities. On our Boston campus, we have over 100 countries. Very few schools have that degree of international representation. Part of our approach is to frequently put students on new teams, giving them the opportunity to work with as many different people as possible—people from different industries, different professional and cultural backgrounds, and different life experiences. Many students have expressed that this part of the program has really enriched their education."
Best takeaway so far?
"I have so many, it's hard to choose just one! I would say that the level of preparation and engagement of our students to get the most out of each and every class is awesome, and that the faculty try to really be relevant in their classes. We just finished Operations Management, which was particularly exciting. The class had the backdrop of vaccine distribution around the world as a live case study for operations and supply chain management. We are in the middle of Business and Global Society right now. Again, the pandemic is a live case study for analyzing global issues and applying different lenses that include economic, technology, and geopolitical perspectives."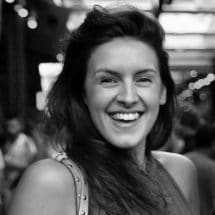 Kimberley Lovell
Kimberley Lovell is a staff blogger at Hult, where she creates and manages content for the school's masters programs. With a background in the creative industries, her interests revolve around the ever-changing fields of technology, design, and entertainment.
Related posts