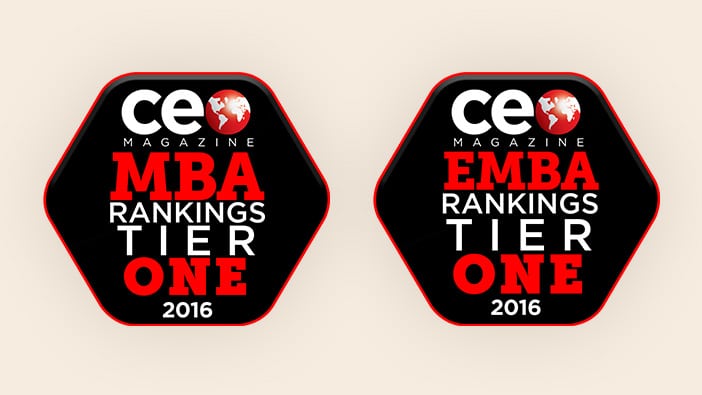 Hult International Business School has entered the prestigious CEO Magazine rankings as a Tier One business school in both the North America MBA rankings and Global EMBA rankings.
CEO Magazine describes the purpose of their rankings, compiled by the International Graduate Forum, as follows: "The objective is simple: to identify schools which marry exceptional quality with great ROI."
CEO Magazine's Group Editor-in-Chief, Alexandra Skinner, says of this year's rankings: "The inclusion of some very well-known and highly regarded players within the market, serve to further establish the CEO Magazine Global MBA Rankings as a go-to reference tool for future MBA students."
These student-centered rankings are based on key performance indicators that are designed to help potential students: the learning environment, class sizes, tuition fees, faculty, delivery methods, international diversity, and gender make-up.
Dr Stephen Hodges, President of Hult International Business School said of Hult's debut in the rankings: "We're delighted at this latest recognition of Hult as one of the world's top business schools. Hult reviews and rankings like this one continue to put us alongside leaders in the field of business education, reflecting our position as The Global Business School."
Hult is also ranked among the best business schools worldwide by both The Economist and Bloomberg Business. Hult offers both full and part-time MBAs, as well as one-year Masters programs and an Undergraduate program. They have campus locations in San Francisco, Boston, London, Dubai, Shanghai, New York, and Ashridge (U.K.) and their programs enable students to study at several locations over the course of their program.
You can see the rankings in full on CEO Magazine's website here.
---
If you would like to find out more about Hult's global business programs, download a brochure here.
---
For media enquiries, please contact: Jonathan Metrick, Vice President of Branding, at Hult International Business School, 22 Chelsea Manor Street, London, SW3 5RL. Email: jonathan.metrick@hult.edu
Additional Hult rankings:
More reading:
Hult offers a range of highly skills-focused and employability-driven business school programs including a range of MBA options and a comprehensive one year Masters in International Business. To find out more, take a look at our blog How to make your business school application stand out. Download a brochure or get in touch today to find out how Hult can help you to learn about the business world, the future, and yourself.
Related posts