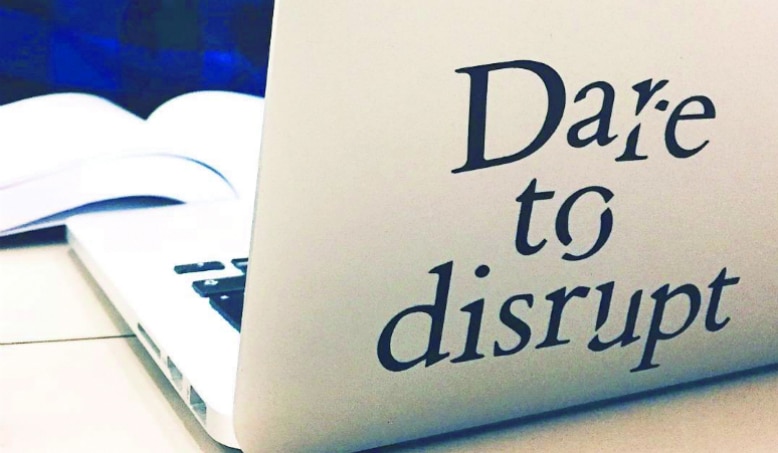 How to make your business school application stand out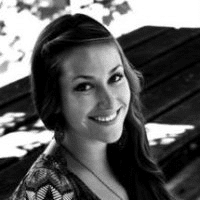 Katie Reynolds, 5 years ago
6 min

read
Every year, forward-thinking, diverse, and driven graduate-level applicants pick Hult as their school of choice. They come to us with big dreams from all corners of the world, and our Admissions Committee selects the candidates with the strongest "Hult DNA" to join our Global One-Year MBA, Executive MBA, and Masters programs.
If you're considering a business degree, you're likely to have given a good deal of thought to the personal and professional benefits you'll gain from the program. But to be accepted onto a competitive course, you'll need to convey the benefit you'll bring into the classroom, how you intend to make a positive impact beyond the classroom, and why you're a good fit for your chosen program.
So, what makes a strong, well-rounded candidate? And what do you need to do to make your business school application stand out from the crowd?
1. Understand what the school is really looking for
Successful candidates differentiate themselves by demonstrating that they not only meet the entry requirements of the program but also are the right fit for the course and institution. General admissions requirements vary, but graduate-level courses usually require you to have a bachelor degree or equivalent qualification and relevant experience. While our masters students often come straight from their undergraduate studies, Hult MBA and EMBA candidates are required to have at least three years of work experience—on average, they have 7 or 11 years respectively. Depending on where you're from and where you'll be studying, you may also need to submit GMAT or GRE results and prove your proficiency in English.
At Hult, we also recognize that your value as a candidate is more than the sum of your previous qualifications or a list of employers. That's why our Admissions Committee takes a holistic approach to reviewing your application to learn what makes you unique. In addition to your academic and professional background, we look for a demonstrated passion to learn, a global mindset, leadership potential, and a drive to succeed. We seek to enroll individuals who are not afraid to challenge the status quo, and who are dedicated to the mission of influencing positive change in the world beyond business.
You'll have the opportunity to demonstrate your "Hult DNA" and suitability for the program at various stages of our online application process, including your personal statement and assessment interview.
2. Get to know your Enrollment Advisor
As a prospective Hult student, you'll be assigned a personal Enrollment Advisor. Our global Enrollment Teams are spread out all over the world, meaning that no matter where you're from, you'll have a dedicated advisor who's available in a convenient time zone to respond quickly to any questions you may have or application help you need.
Having this personalized attention and a single point of contact is a unique Hult benefit, helping us to really get to know you and vice versa. Not only is your Enrollment Advisor an invaluable source of knowledge on Hult, they'll also help to assess your suitability for the program and offer the guidance you need to make the strongest possible application.
As soon as you complete the first step of the application process by activating your online profile, you'll be matched with an Enrollment Advisor who'll be in touch to guide you through the next steps.

3. Write a compelling personal statement
Admissions committees review thousands of personal statements each year, so it's a big challenge—and opportunity—to stand out. Different schools look for different things, so make sure you do your research and be clear on the sort of essay you're expected to write. Truly understanding the values and mission that drive your chosen institution and demonstrating how your own passions, experience, and ambitions are aligned is the best way to make a meaningful positive impression.
The admissions process at Hult is designed to assess your potential to succeed in business, not at university.  What matters in business is that you can communicate an idea clearly, concisely, and persuasively. And that's what Hult looks for in a personal statement—it's like the executive summary to your application.
While your resume or CV can show where you've been, your personal statement is the ideal place to explain where you're going. Have a clear vision for your future—think about what you want to achieve in the world and how the program will help you meet these goals. And whether you want to launch your own startup, work for an NGO, or progress to the c-suite, the more passionate you are about your vision and the more conviction you have in your ideas the stronger your personal statement will be.
Remember: your Enrollment Advisor is here to help. They know what the Admissions Committee is looking for, so be sure to get their advice and feedback.
4. Get your documents in order early
All business school applications inescapably require some paperwork. Being organized and planning ahead can minimize the stress of preparing your documents and help you to make sure nothing is rushed or forgotten. Fortunately, many schools including Hult have an online system that allows you to fill in the necessary forms, upload, submit, and keep track of your documents.
The documents you'll need to submit as part of your business school application are likely to include transcripts from previous university programs, any required standardized test scores, and an up-to-date resume or CV. For your Hult application, you'll also need to submit an academic or professional reference. A good reference can go a long way in strengthening your application, so be sure not to wait until the last minute to request one.
Your Enrollment Advisor will be there to help with the process, letting you know what you need to submit and when. They can also review your documents prior to submission and even follow up with your referee for you.
5. Submit your application ASAP
Prospective business school candidates are ambitious by nature. Applying early is a great way to show your commitment and stand out from the crowd. An early application is often a sign that you've selected the program as your top choice. This demonstrates your enthusiasm and value as a candidate before the admissions committee has even read your application.
Statistically, you'll also have the advantage of competing with a smaller number of applicants for the greatest number of program places. However, this isn't an excuse not to make the best possible application you can. Students who apply early are often some of the strongest applicants, so make sure you put the work in to make your application stand out from the competition.
Hult is accepting early applications for 2019 programs between now and September 4, 2018.
---
Seize the dream
If you're thinking about a business degree, you can take the first step today. Download a brochure to find out more about Hult's programs and our application process. And if you've already decided Hult is for you, you can start your application here.
Hult offers a range of highly skills-focused and employability-driven business school programs including a range of MBA options and a comprehensive one year Masters in International Business. To find out more, take a look at our blog 5 big reasons why to apply early for your MBA or Masters. Download a brochure or get in touch today to find out how Hult can help you to learn about the business world, the future, and yourself.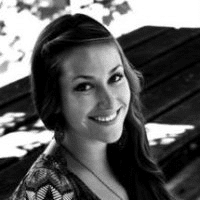 Katie Reynolds
Written by Hult contributing blogger Katie Reynolds who is a freelance writer based in London. Originally from Michigan in the U.S., she relocated to the U.K. in 2010 to pursue a master's degree at Hertford College, Oxford. Today, she writes on topics including business, higher education, healthcare, and culture.
Related posts